Introduction to RV Insurance
Ready, set, drive! Or so we thought, right? Everybody loves to jump straight into their RV and hit the open road, but let's not forget, just like any other vehicle on the road, motorhomes need insurance too! You might say, "Ah, RV insurance is just like auto insurance." But don't be fooled, folks! It's a whole different ball game. Requires different types of coverage, and varies depending on your type of RV, such as travel trailer or a Class A motorhome. Being well insured does more than just protect your vehicle, it provides a safety net for some of the things you love, like the personal effects you can't bear to leave behind or the swanky amenities that make your RV feel like home, sweet home.   So, what's the scoop on RV insurance, you ask? First, we've got to understand the types of RVs covered. These beauties come in different shapes and sizes. Big, small, spacious or compact, your RV insurance policy should cover your vehicle whether it's a fifth wheel, a camper, or a pop-up. Now, the type of RV insurance required depends on usage. Are you a full-time RVer or a part-time enthusiast? If it serves as your primary residence, better gear up for full-time RV insurance. But if you're just a summertime crusader, stick with part-time coverage. Be sure to have enough insurance to cover potential property damage or bodily injury. And bundle up! Sometimes, an insurance company offers a discount if your RV insurance is with the same insurer as your homeowner or auto insurance. Remember, every state has its minimum insurance requirements, but hey, having more than the bare bones never hurt anyone! Some key coverages include;- Collision and comprehensive coverage: In a mishap where your driver is at fault or your RV sustains damage from vandalism or a storm, this comes handy.
– Liability coverage: A must-have to cover costs if you're responsible for causing property damage or bodily injury.- Uninsured and underinsured motorist coverage: Just think! What if the other driver has no insurance? Or what if their insurance doesn't foot your medical bills? This coverage is your safety net.- Roadside assistance: Ever had an RV break down in the middle of nowhere? Not fun, fellas! Tow coverage to the rescue! Remember, each insurance policy comes with a deductible, so choose a balance between what you can afford and the amount of insurance you need. Better be safe than sorry whenever operating your home-on-wheels!
Types of RVs and Corresponding RV Insurance Coverages
Gosh, RVs, standing for Recreational Vehicles, have evolved over the years from simple pop-up campers to exuberant Class A motorhomes, haven't they? Indeed, these prized possessions are no less than a home-on-wheels, offering a luxurious bedroom, a cozy living space, and a well-equipped kitchen to ease your accommodation woes while on the go. But hang on a minute! They're like your second home indeed, still they don't quite get covered under homeowners or renters insurance, creating a dire need for specific RV insurance you need based on your type of RV and usage.
From Class B motorhomes, akin to a fancy van with all bells and whistles, to towable trailers that are literally towed behind another vehicle, each type of RV has its own unique coverage types. On one hand, comprehensive and collision insurance will cover your damaged RV for repair costs including a potential total loss replacement, and on the other, liability insurance kicks in for any damage you may cause to another vehicle or property while cruising in your RV. Getting tangled up in hospital bills due to an uninsured motorist? Fear not! Medical payments insurance prop up for those unexpected medical expenses. Say you're a renter instead of an owner, you might think you can dodge this bullet, but darn it, lenders generally require renters insurance for any rented or towable RV! Cor blimey, RV policies offer a mix of coverages Agreed value covers your RV for its total purchase price rather than its depreciated actual cash value.- An additional charge will get you a standard policy with lower limits for personal belongings inside your RV.
– While using your RV as an accommodation vessel, some policies offer coverage for the living space which might be less expensive than others.  Get hold of a good insurance agent to walk you through all this rigmarole and ensure you have the most adequate coverage for your RV type and usage. Now, that's peace of mind for that long-awaited cross-country trip in your dear ol' RV!
Understanding Insurance Required for Your RV
Oh, buddy, let me tell you: deciphering the realm of RV insurance is no walk in the park! Think about it, humming along the interstate in your Class C, your home-away-from-home being towed behind, basking in freedom on wheels – until lady luck decides to pull a fast one. Jeez, it's enough to dampen anyone's road trip spirits. Navigating the ins and outs of insurance policies got you scratching your head? Fear not! We're about to delve into this labyrinth with a trusty map in hand. Now, where you park your cherry in this hullabaloo depends on a few particulars. Let's say your RV is towed behind a vehicle rather than being self-propelled. Uh-huh, you'll need different coverage than if you've got the kind of rig that comes with its own engine. See, there's bodily injury liability, property damage liability – the list goes on like a rambunctious toddler. Standard items on your shopping list should include:
Collision coverage: In case your RV gets into a ding-dong with another vehicle.

Comprehensive coverage: For damages from fires, storms and those pesky thefts.

Actual cash value: is what your RV is worth at the time of loss, now, isn't that a safety cushion!
Then, there's the policy for the towing vehicle's occupants and their personal effects. Blimey! It's a bundle, but I promise it's worth your while. Once you've got your ducks in a row, you can hit the open road with your mind at ease. So, ready to buckle up and conquer this beast?
Breaking Down RV Insurance Costs
Alright, folks, let's dive right into the nitty-gritty of RV insurance costs, because, lord knows, understanding them can feel like trying to herd cats! Buckle up, and let us go down that rabbit hole together.
Now, hypothetically speaking, you own a classic Class C RV, your pride and joy, and bang! Ouch, that's a nightmare – something untoward happens. Naturally, you look to your insurance to bail you out of the pickle. Ideally, the biggest chunk of your insurance costs hinges mostly on your RV type. A Class C motorhome, towing your heart and your tiny house on wheels behind it, might look pretty fancy, but it racks up more costs on insurance compared to being towed behind a vehicle, which brings down the potential damage. Talking about the actual cash value, well, it's a bitter pill to swallow. The actual cash value is pretty straightforward in that it's the current value of your RV, minus depreciation. But then again, it's always better to know the score beforehand, rather than getting a cold shower whilst filing a claim. Also, remember, the towing vehicle's insurance doesn't cover the RV that's being towed. So don't get caught out with your pants down when trouble comes knocking. Keep in mind, your insurance cost is not just about the big ol' vehicle you're driving around. Here are a few other things to consider:* Where you're parking or storing your RV* The frequency of usage* The area you live in* Your driving record (Yup, speeding tickets do come back to bite!)So, the long and short of it is that breaking down RV insurance isn't as simple as pie, but boy, is it necessary! Don't let it burn a hole in your pocket or put a damper on your adventures. Stay informed and ride on!
Conclusion
In conclusion, a Class C RV, characteristically towed behind a vehicle, presents a dynamic approach to travel and accommodation. The towing vehicle's compatibility with such a unit is key to efficiency and comfort during road trips. To maintain cost-effectiveness, the evaluation and understanding of the actual cash value of such recreational vehicles are paramount. It's vital to recognize that the actual cash value relates directly to the market value, depreciated for age and usage, rather than the purchase price or replacement cost. However, considering the versatility of being able to detach the towing vehicle for independent use, an expense analysis might show heightened value for many. This setup provides the freedom to remotely park the unit and use the towing vehicle for exploration or errand-running. Lastly, the choice of a Class C model, capable of being towed behind a vehicle, exhibits substantial potential for providing a harmonious blend of adventure and home comforts.
FAQ's:
Q1. What type of RV insurance do I need if I have a Class C RV?
A1. If you have a Class C RV, you will need to purchase comprehensive and collision insurance to cover the actual cash value of the RV and any damage caused to it.
Q2. Is RV insurance required if I am towing my RV behind a vehicle?
A2. Yes, RV insurance is required if you are towing your RV behind a vehicle. You will need to purchase comprehensive and collision insurance to cover the actual cash value of the RV and any damage caused to it.
Q3. Does RV insurance cover the towing vehicle?
A3. No, RV insurance does not cover the towing vehicle. You will need to purchase separate insurance for the towing vehicle.
Q4. What is actual cash value in RV insurance?
A4. Actual cash value in RV insurance is the current market value of the RV, minus depreciation. This is the amount that will be paid out in the event of a claim.
Q5. Does RV insurance cover personal belongings?
A5. Yes, some RV insurance policies will cover personal belongings in the event of a claim. It is important to check the details of your policy to see what is covered.
Q6. Does RV insurance cover medical expenses?
A6. Yes, some RV insurance policies will cover medical expenses in the event of an accident. It is important to check the details of your policy to see what is covered.
Q7. Does RV insurance cover roadside assistance?
A7. Yes, some RV insurance policies will cover roadside assistance in the event of a breakdown. It is important to check the details of your policy to see what is covered.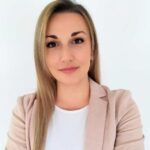 Nina with years of experience under her belt, excels in tailoring coverage solutions for both individuals and businesses. With a keen eye for detail and a deep understanding of the insurance landscape, Nina is passionate about ensuring her clients are well-protected. On this site, she offers her seasoned perspectives and insights to help readers navigate the often intricate world of insurance.