General Overview of RV Insurance
Well, let's dive right in, shall we? When it comes to RV insurance, there's more than meets the eye, and it's not only for folks living the full-time RV life. Often underappreciated until you're knee-deep in a covered incident, RV insurance provides a layer of coverage that traditional auto insurance simply can't encompass. After all, an RV isn't just a vehicle; it straddles the line between a car and, well, home. Think of RV insurance like the Swiss Army knife of coverage options – it's seriously versatile, providing protection against collisions, bodily injury, property damage and even non-collision hiccups that can throw a wrench in your life on the road. But here's the catch, not all RVs are created equal, and RV insurance coverage should reflect that. Whether you're piloting a swanky motorhome, towing a compact travel trailer, or making do with a humble camper, there's a coverage option that can cater to your needs. Not to rain on your parade, but things like model years, types of RV, and specialized equipment coverage are all in play when determining the cost of RV Insurance. Though it might sound as pleasant as a rattlesnake at a picnic, you can take comfort in the fact that perks like a multi-vehicle discount or comprehensive and collision coverage can help keep your insurance premium in check. And don't forget about your personal effects coverage; it's not always the headline act, but it steps up to the plate when you need to file a claim for non-permanent attachment items. Whether you're a seasoned full-time RVer or a weekend warrior, the bottom line is this: it pays to get a national general RV insurance review to ensure you've got your bases covered.
Understanding Insurance Coverage for RVs and Travel Trailers
Well, ain't that the rub? I tell ya, understanding insurance coverage for RVs and travel trailers can really make your head spin. Fear not, RVers, because having a basic lay of the land can lead you down the right trail to coverage that fits. Just like your home sweet home, your beloved motorhome or travel trailer needs its own coverage – homeowners insurance isn't gonna do the trick here, bucko. And don't bet the farm on everyone on the road being insured! Uninsured or underinsured motorist coverage, yep, that's one of the types of insurance you may want to consider. Oh, and did you know you could get roadside assistance? That's right, many RV insurance companies like National General offers it alongside your regular RV coverage; ain't that a hoot?
Have you ever wondered about custom equipment, or what folks call a "permanent attachment"? Custom wheels, for instance, that really make your recreational vehicle shine when you're living the RV life. These babies need special coverage, and availability may vary by state. Now, if you're in an accident – God forbid – collision and liability coverage help cover costs related to bodily injury and property damage. We're talking serious peace of mind here. An RV insurance quote with comprehensive coverage will protect you and your vehicle by covering damage from stuff like fire, vandalism, or running into Bambi's mom, and typically includes some kind of emergency expense coverage. I'm sure you're asking, "But how much is all this jazz gonna cost me?" The average cost of your RV insurance rates will be determined by factors like your deductible, the age and value of your RV, how much time it spends in storage, and even your driving record. Hey, you can always check with folks like Allstate or get quotes from independent agents to get a feel for the costs. But do remember, insurance is optional in some cases, but you won't want to be left high and dry in a time of loss.
The Necessity of RV Insurance Coverage and its Requirements
Oh boy, navigating the maze of RV insurance coverage options can make your head spin, don't it? Understanding this is no walk in the park, so here's the lowdown. It's absolutely crucial to have RV insurance coverage; it's not just a "nice-to-have" but a bare necessity, especially for full-time RVers. Not only is insurance required by law in many states, but it also covers you against financial debacle caused by accidents, thefts, or damage from natural disasters. Imagine you're out there, living the RV life and boom, a tree falls on your vehicle while it's in storage! Regular auto insurance policies often don't cover these types of situations, leaving you high and dry.
Now, I ain't no national general insurance company, and this is meant as general information, but you've got multiple different types of coverage to mull over. By Jove! The variety of coverage options is as vast as the Grand Canyon. Options include liability insurance – which is really the bread and butter – covering you if your RV causes damage to another vehicle or property. Then there's physical damage insurance that steps in if your RV gets hit by disaster. For a thorough rundown, you'd need to get a quote from a reliable outfit. Remember, just like how one size doesn't fit all, the RV insurance cost differs based on various factors – the age of the RV, how it's used (If it's used as a temporary home or for jaunting around), and its actual cash value to name a few. Down the road, watch out for add-ons like travel trailer insurance and claims support to help you understand the different facets and coverage types better. You can breathe easy knowing that the help doesn't stop after you pay your bill. Phew!
Types of RVs and their Specific Coverage: Motorhomes vs Travel Trailers
Hey, aren't you just on cloud nine when you're cruising down the open road in your RV? It just feels like the world's your oyster. RV living surely does have its perks, whether you're nested in a motorhome or beaming in a travel trailer. Now, it'd be a real bummer if something bad happened and your peachy ride wasn't adequately covered. That's exactly the pickle you'd end up in if you don't smarten up and get RV insurance. Motorhomes and travel trailers each come with their own repair bills and coverage needs, as different as chalk and cheese. Hang on, we've got motorhomes, those lords of luxury that practically have everything including the kitchen sink. These guys are in a league of their own and the rv's need top-tier coverage, especially since they double as both your vehicle and home. On the other hand, travel trailers play second fiddle but they ain't no damp squib! Their coverage focus is primarily on personal property and damage due to mishaps, as opposed to a motorhome's expansive coverage needs. The RV's in storage also has to be included in the coverage because, oh boy, you wouldn't want to pay your bill for damages occurred while the RV is stashed away snugly. Interchanging accommodators such as Motorhome Cover: Collision, Comprehensive, Uninsured/Underinsured Motorist, Personal effects & Roadside Assistance.- Travel Trailer Envelope: Comprehensive, Collision, Liability, Roadside Assistance, Personal effects, Vacation Liability and more.
Just remember folks, all that glitters is not gold, so be sure to rib the fine print and get the right cover for your RV, then your RV living will be right as rain!
Detailed Analysis of National General RV Insurance Policy
Hold onto your hats, folks, I'll be diving headfirst into the intricacies of National General's RV insurance policy. Just as sturdy as a vintage vinyl record and as dependable as dog is loyal to its owner, this policy truly takes the cake! Their specialty RV insurance stands head and shoulders above your typical auto insurance policy; it covers a wider range of potential issues and offers more substantial protection, just in case the rubber really meets the road. Now, who wouldn't sleep like a baby with that peace of mind?
Now, let's talk turkey about what all the specifics in this policy means for you. When the summer sun is beating down or winter's chill starts nipping, you might want to put your RV into hibernation mode in storage. Bam! The policy swoops in like a superhero, with 'storage option' kicking in to save you bucks on your premium, while still keeping comprehensive and collision coverages intact. Some might call it the best thing since sliced bread! Here's a  rundown of the policy features; comprehensive coverage, personal effects, and optional full replacement cost coverage. But hey, with all those juicy deets and a company that's as straight as an arrow, it's no wonder RV owners are chomping at the bit to get a slice of the National General RV Insurance policy!
Discounts and Insurance Cost: Getting National General RV and Motorhome insurance quotes
Hey there, folks! Let's hit the open road and chat a bit about scoring some dynamite deals on insurance with the renowned National General. You know, they're kind of the bee's knees when it comes to RV and Motorhome insurance. Before you pull your RV out of storage and kickstart a road trip, cutting corners on insurance isn't the road you want to take. Nope, ain't worth it. But hold your horses, that doesn't mean your wallet has to take a beating!
With our pals at National General, getting a quote is a breeze. They say, 'variety is the spice of life,' and boy, do they mean it! Their variety of discounts will knock your socks off, without leaving you high and dry They're throwing you a bone if you're putting your RV in storage. Yep, you read right! A storage discount is available when you aren't using your lovely home on wheels.- The folks having their RVs equipped with systems like OnStar obtain some bucks off with the OnStar subscriber discount.- If you've got more than one vehicle, rejoice! The multi-vehicle discount has got your name written all over it. – And hey, if you're one of those safe drivers (you know who you are), they'll tip their hats to you with a claims-free discount. So, why worry about paying through the nose when National General can hook you up with a deal that makes sense for you! Secure your RV without pinching pennies and experience the joy of the open road!
Weighing Replacement Cost and Full Replacement in RV Insurance Cover
Ah, well here's the long and short of it, folks; when it comes to choosing between Replacement Cost and Full Replacement cover in RV insurance, it's like comparing apples and oranges. Now, don't get your knickers in a twist, it's a cinch once you understand the ropes. The Replacement cost policy, or Actual Cash Value (ACV) as its often referred to, is gonna give you a payout based on the current market value of your RV – in other words, what your rig is worth minus a few years of depreciation. Picture this, you wake up one morning, and voila, your RV is gone – stolen in the dead of night. Your ACV policy jumps in and cuts a check for what they believe the RV was worth right before it decided to play a game of hide and seek! Oh, and get this, if your RV is in storage when something goes wrong, ACV also steps up to reimburse you for damages in most cases. On the other hand, Full Replacement Policy, often referred to as the 'bees knees' of RV insurance, covers you for a brand new, same or similar model RV if you totally lose yours within the policy's effective period – talk about a silver lining! Imagine you're out and about, enjoying the great outdoors and bam, an unexpected storm reduces your RV to rubble. Once you've come to terms with the harsh reality, your Full Replacement cover jumps into action and furnishes you with a shiny new RV right off the showroom floor. Mind you, this might cost you a pretty penny, but the peace of mind it brings is worth every red cent. So, at the end of the day, the ball is in your court – weigh your options and choose the coverage that makes the most sense for you.
Life on the Road: The Importance of Adequate RV Insurance for Campers.
Life on the road! Ain't it grand? Well, the devil's in the details, folks, and one detail that can cause some major heartache if overlooked is insurance coverage for your beloved recreational vehicle (RV). You might think, "Hey, my RV is in storage most of the time, why bother with insurance?" But that could leave you high and dry if an unexpected calamity hits. Don't kid yourself, this shouldn't be some afterthought you brush under the rug. No, no, ladies and gents, adequate RV insurance can be a real life-saver. It quite literally helps you weather any storm that might blast your mobile castle. Hail damage, blown tires, breakdowns in the middle of Nowhereville, USA—RV insurance has got your back! It's like an angel on your shoulder, always watching out for you and your RV. It's not just peace of mind, it's an essential lifeline when you're navigating life on the road – and also when your RV decides to take a nap in storage. So, rather than crossing your fingers and hoping for the best, why not check that coverage and save yourself a world of hurt?
Conclusion
In conclusion, as the owner of an RV, proper storage and upkeep are crucial to preserving its lifespan and maintaining its quality. Unfortunately, the necessity to store the RV has arisen due to various factors. Thus, the focus has shifted towards ensuring that the RV is in storage in the most appropriate manner possible, which may imply steps like cleaning it thoroughly, removing any perishables, winterizing where necessary and optimal positioning. The process of putting the RV in storage is indeed a challenging task that demands meticulous attention.
Effectively executing this will circumvent potential damages that could otherwise be expensive to repair. It will also be readily available for use whenever it's needed. Engaging in smart practices ensures that the RV is not only well-preserved but also ready to facilitate memorable travel experiences the moment it's taken out of storage. Recreational vehicles, even those in storage, are valuable assets that we should strive to protect. Through consistent efforts, we can be confident that our RV, in storage now, will continue to serve us in the future reliably and efficiently.
FAQ's:
Q1. What is RV insurance?
A1. RV insurance is a type of insurance that provides coverage for recreational vehicles such as motorhomes, travel trailers, and camper vans. It helps protect you and your RV from financial losses due to accidents, theft, and other unexpected events.
Q2. Is RV insurance required?
A2. RV insurance is not required by law, but it is highly recommended to protect your recreational vehicle and your finances.
Q3. Does RV insurance cover my RV when it is in storage?
A3. Yes, RV insurance typically covers your RV when it is in storage. However, it is important to check with your insurance provider to make sure that your policy covers your RV while it is in storage.
Q4. What types of coverage are available with RV insurance?
A4. RV insurance typically offers coverage for physical damage, liability, medical payments, and personal belongings. Depending on your policy, you may also be able to add additional coverage such as roadside assistance and vacation liability.
Q5. How much does RV insurance cost?
A5. The cost of RV insurance varies depending on the type of coverage you choose, the value of your RV, and other factors. It is important to compare quotes from different insurance providers to find the best coverage and price for your needs.
Q6. What is the difference between RV insurance and auto insurance?
A6. RV insurance is specifically designed to cover recreational vehicles, while auto insurance is designed to cover cars and other passenger vehicles. RV insurance typically offers more comprehensive coverage than auto insurance, including coverage for personal belongings and vacation liability.
Q7. What should I consider when choosing an RV insurance policy?
A7. When choosing an RV insurance policy, it is important to consider the type of coverage you need, the value of your RV, and the cost of the policy. You should also make sure that your policy covers your RV when it is in storage.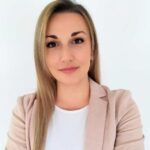 Nina with years of experience under her belt, excels in tailoring coverage solutions for both individuals and businesses. With a keen eye for detail and a deep understanding of the insurance landscape, Nina is passionate about ensuring her clients are well-protected. On this site, she offers her seasoned perspectives and insights to help readers navigate the often intricate world of insurance.