Understanding the Role of Mortgage Insurance in the Home Buying Process
Hold your horses! Buying a home is not as simple as shelling out your hard-earned dough to some kindly old grandma. It's a lot more complicated, thanks to some pesky little thing called a mortgage. And to pile on the confusion, let's throw in the concept of mortgage insurance, shall we? This seemingly bothersome beast is actually here to help. Many homebuyers grimace at the idea of paying an extra insurance premium alongside their monthly mortgage payment, but guess what? That monthly PMI payment could be your golden ticket to homeownership.
So, you're probably asking, what on earth does mortgage insurance actually do for me? Well, let's cut to the chase. In a nutshell, mortgage insurance protects the lender – not the borrower. You see, when you buy a home and can't make a down payment of 20% or more of the purchase price, the lender may perceive you as a somewhat shaky investment. And rightly so, wouldn't you if someone was borrowing a significant chunk of change from you? Now, if you default on your home loan, the lender doesn't want to be left high and dry. So, they require you to pay for mortgage insurance as a buffer. Basically, if you fail to meet your mortgage payment commitments and lose your home through foreclosure, the insurance company covers the mortgage lender's loss.
Now, the cost of your mortgage insurance can depend on several factors, including the type of mortgage insurance(Federal Housing Administration (FHA), department of Veterans Affairs (VA), and the Department of Agriculture (USDA), size of your home loan, loan type and your credit score. FHA loan borrowers, for instance, pay MIP upfront and the rest is paid monthly throughout the life of the loan. Now, conventional loan borrowers, on the other hand, pay PMI, but they can reach a point where insurance isn't required. This happens when they've paid enough of their loan amount that it falls to less than 80% of the home's value, what we folks like to refer to as having 20% equity in your home.
So, depending on the terms of your loan and financial situation you can even avoid PMI altogether or apply strategies to get rid of PMI sooner. Remember, my friend, the home-buying journey won't look the same for everyone. However, understanding the role of mortgage insurance can better equip you before you go jumping into the deep end. After all, buying a house is not just about having enough money in the bank, but it's about playing the game smart and ensuring you have all the right armor to protect your finances in the long haul. And now, you're several steps closer to becoming a homeowner — good on ya!
Defining Key Terms: Mortgage, PMI, and Private Mortgage Insurance
Alright, let's knock the ball out of the park in breaking down these terms. Starting off with the term 'mortgage', it's a hunky-dory way to say that yes, you're borrowing money to purchase a home. It's like the golden ticket which qualifies you for a loan, but rather than a chocolate factory, the borrower gets a house! The mortgage lender is the one giving you the cash for your dream home, but they aren't doing it out of the goodness of their hearts, no siree. They're expecting the dough to be paid back, with a little extra on top–that "extra" being an aptly termed 'higher interest rate.' This dance—the homebuying process—involves not just principal repayment, but also interest and, occasionally, a payment to an imp called Private Mortgage Insurance.
Now that we've dipped our toe into the big pond, let's talk about PMI or Private Mortgage Insurance. Get this, it's a bit like going to the casino, where the house—pun intended—always wins. If you make a down payment of less than 20 percent of the home's cost, your mortgage lender will likely roll up to your door saying it's required for you to pay PMI. Why, you ask? Well, quite simply, this is the insurance designed to protect the lenders from potential default. Each month, along with your principal and interest, you'll be forking over a bit more for PMI.
This deal can be a tough pill to swallow, but here's the upshot:
Mortgage insurance makes it possible for folks to apply for a mortgage and buy a home, even with a low down payment. 

Borrower-paid PMI lets you reach 20% equity in your home faster, at which point the PMI tap gets turned off. 

Conventional mortgage borrowers must pay for PMI until they reach 20% equity. For those socked with an FHA loan, you'll need to pay MIP for 11 years, leastways.
Just a quick pop quiz: Don't mix up PMI with your usual homeowners' insurance to protect the house, which covers property against disasters and theft – they are as different as chalk and cheese! So, long story short, if you can swing it, try to hit that sweet 20% mark for down payments because in the long run, you will save a bundle not having to shell out for PMI. Any way the wind blows, remember that while knowledge may not be power, it surely puts you in the driver's seat!
The Cost of Mortgage Insurance: Insurance Premiums, PMI Payments, and Mortgage Insurance Premiums
Oh boy, buying a home can be as confusing as a goat on astro turf, especially when you jump headlong into the arena of mortgage insurance. So, listen up! Grab a seat and let's unravel this tangled ball of yarn. Typically, lenders require home buyers to navigate through the choppy waters of the homebuying process, including meeting some conditions to qualify for a loan. One of those "sticking points", as you'd call it – is being required to pay for mortgage insurance, especially if they don't have a 20% down payment to boast of. Now, this insurance, known as PMI (Private Mortgage Insurance), serves to protect lenders – kind of like a safety net, just in case you skip out on making payments. Moving right along, here's the kicker.
This insurance also comes with premiums that can make your bank balance look like it's on a diet. In layman's terms, you'll pay for mortgage insurance regularly until you reach 20% equity in your home. No lump sum, just a monthly payment to add to your growing list of outgoings. Dare to refinance or default, and you might have to deal with a higher interest rate and an increased payment amount. Steep? Sure, but it's typically less than homeowners insurance to protect your home from damages. And believe it or not, some homeowners prefer to pay mortgage insurance for the lifetime of their loan in order to snag a lower home insurance deductible. As a homeowner, it's essential to consider whether paying PMI on a conventional loan is necessary, or if it's cost-effective to pay the entire cost of your loan upfront. There's no cookie-cutter answer to this – it's as unique as your property's blueprint. So, weigh your options with a clear mind, just like selecting your favorite ice cream at a bustling parlor. This complex financial roller coaster doesn't end here; each type of PMI also corresponds to different insurance costs. 
Here's a quick rundown:
Borrower-Paid Mortgage Insurance: Ideal if you're looking at making payments monthly, instead of one big payment upfront.

Lender-Paid Mortgage Insurance: This might qualify you for a home loan with a slightly higher interest rate, but hey, at least the lender foots the insurance bill!

Single-Premium Mortgage Insurance: For those who'd rather pay the whole shebang upfront and focus on repaying the mortgage, full steam ahead.
And let's not forget government-backed loans backed by the U.S. These generally have a low bar to help you qualify, even if your financial situation is as shaky as a leaf in a hurricane. Heck, they even cover your mortgage if the borrower dies. Mortgage insurance work is indeed a contraption with many gears and springs that interlock and spin to either complicate your life or, if you've done your homework right, offer a smooth ride into homeownership. So, tighten your belt and be prepared to dive into the nitty-gritty of this intricate process!
Strategic Ways to Avoid Mortgage Insurance During the Home Buying Process
Well then, let's start exploring some handy-dandy tips to sidestep the trick of mortgage insurance when taking that big leap towards buying a house, shall we? Mortgage insurance, as you know, typically gets added to your home purchase deal, acting only as a safety net for the lender. Borrowers will pay the premiums, but don't get it twisted, this insurance is designed to protect the lender if you punt on your loan payments. The kicker is that it can also make it a wee bit tougher for potential homebuyers to qualify for a home loan, not to mention, it adds an extra chunk to your monthly house payments. That being said, it isn't impossible to avoid this extra insurance required by some lenders! 
First and foremost, whenever you can, aim to make a hefty down payment. I know, it might seem like a considerable amount, but once you reach 20% or more of the home's purchase price, you're golden! That means the dreaded mortgage insurance can skip its ghostly appearance. Secondly, consider a piggyback mortgage – a second loan that you might take out in addition to your primary mortgage. Here we're talking about splitting your mortgage, trying to knock off that primary mortgage balance under the 80% mark. But again, don't start counting your chickens before they're hatched! You ought to examine your financial situation and options carefully before choosing this route. Oh, a quick tip, invest in good advice, and sometimes it's worth a dime to buy homeowners insurance, which unlike mortgage insurance, protects your interests in the backdrop of any unforeseen damage or disaster to the property. 
Keep in mind, there's more than one way to skin a cat! These are just a couple out of several savvy strategies available in the home buying process. Each comes with its own set of pros and cons, so it's crucial to gather all the possible information, consult with a financial advisor if necessary, and ultimately, choose the path that fits your needs like a glove. It's all part of the grand journey of homeownership, folks. It can be as exciting as it can be stressful, but remember, no pain, no gain. The key is to play the cards right and take careful, considered steps towards your dream home. Aside from these, well, you can always keep your fingers crossed for the best!
Comparing and Contrasting Mortgage Insurance and Home Insurance Policies.
Well, you know, there's an age-old conundrum that throws first-time homeowners for a loop when they reach 20 and finally dip their toes into the property market – Mortgage Insurance versus Home Insurance. No, no, they aren't two peas in the same pod – they're as different as chalk and cheese, each a beast of its own kind! Oh, hang on! Before we delve into the nitty-gritty, let's just have a quick refresher on what each is in essence. Mortgage insurance, typically a mandatory requirement from lenders, acts as a safety net should you, as the borrower, default on your housing loan. On the flip side, home insurance swings to the beat of a different drum. Think of it like a friendly, albeit tough, bodyguard protecting you from potential, not to mention costly, hazards such as fires, theft or natural disasters. Got it? Good.
Mortgage Insurance: "Safety net for lenders."

Home Insurance: "Bodyguard against risks."
Now, hold onto your hats, folks, 'cause we are about to dive headfirst into the meandering maze of pros, cons, similarities, and differences between these two critical, yet perplexingly distinct, types of insurance policies!
Conclusion
In conclusion, it's essential to set personal and professional targets which aim to "reach 20". These targets aren't about arbitrary numbers, but rather benchmarks that signify progress, success, and growth. Whether it's sales revenues, customer satisfaction scores, or even fitness goals, the idea of "reach 20" symbolizes an upward trajectory towards achievement. To "reach 20," one needs to encapsulate exceptional work ethic, determination, motivation, and introspection. It requires patience, time, and commitment as progress and improvements may not be instantaneous. Yet, with tenacity and resilience, reaching this "20" threshold is not only possible, but also highly rewarding. It's not just about the destination, but more importantly, the journey and experiences amassed while working hard to reach this pinnacle of success. Ultimately, "reach 20" serves as a vision where dreams turn into reality through persistent effort. It empowers individuals and teams to push beyond their comfort zones and break barriers, pushing them to strive for more.
FAQ's:
Q1. What is mortgage insurance and what role does it play in the homebuying process?
A1. Mortgage insurance is a type of insurance that protects lenders from the risk of default on a mortgage loan. It is typically required when a borrower has a down payment of less than 20% of the purchase price of the home. Mortgage insurance plays an important role in the homebuying process by helping to make homeownership more accessible to borrowers who may not have the funds to make a large down payment.
Q2. How much does mortgage insurance cost?
A2. The cost of mortgage insurance varies depending on the size of the loan and the down payment amount. Generally, the cost of mortgage insurance is a percentage of the loan amount and is paid in monthly installments.
Q3. Is mortgage insurance required for all home loans?
A3. Mortgage insurance is typically required for home loans with a down payment of less than 20% of the purchase price of the home. However, some lenders may require mortgage insurance even if the borrower has a larger down payment.
Q4. What are the benefits of mortgage insurance?
A4. Mortgage insurance helps to make homeownership more accessible to borrowers who may not have the funds to make a large down payment. It also helps to protect lenders from the risk of default on a mortgage loan.
Q5. How long does mortgage insurance last?
A5. The length of time that mortgage insurance lasts depends on the type of loan and the down payment amount. Generally, mortgage insurance is required until the loan-to-value ratio of the loan reaches 78%.
Q6. Is mortgage insurance tax deductible?
A6. Mortgage insurance is typically not tax deductible. However, some borrowers may be able to deduct the cost of mortgage insurance if they meet certain criteria.
Q7. Can I cancel my mortgage insurance?
A7. Yes, you may be able to cancel your mortgage insurance if you meet certain criteria. Generally, you must have a loan-to-value ratio of 78% or less in order to cancel your mortgage insurance.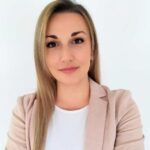 Nina with years of experience under her belt, excels in tailoring coverage solutions for both individuals and businesses. With a keen eye for detail and a deep understanding of the insurance landscape, Nina is passionate about ensuring her clients are well-protected. On this site, she offers her seasoned perspectives and insights to help readers navigate the often intricate world of insurance.