Introduction to Buying RV Insurance
Whoa, partner! Before you rev up that engine and hit the open road in your shiny new RV, there's a bit of housekeeping to take care of first—RV insurance. Cross my heart, it's no picnic considering all the hoops you have to jump through, but it's as essential as bread and butter. Buying RV insurance can be as tricky as a barrel of monkeys, especially if you're a novice in this RV lifestyle. From comprehending the intricate difference in coverage between RV insurance and auto insurance to understanding what the insurance companies offer, it can be quite the roller coaster ride. But don't fret—we're here to take the bull by the horns and break down the basics so that purchasing RV insurance becomes as easy as pie. Now, you might ask, why can't my regular car insurance cover my beloved RV, right? Well, geez, it's a bit more complicated than that. The simple answer is that RVs, to begin with, are not just another vehicle—they are your home on wheels. Therefore, your standard auto insurance may not provide the necessary coverage needed to protect your motorized RV. To keep it real, your RV requires more protection; that's where RV insurance comes into play. It's tasked with offering you comprehensive and collision coverage that auto insurance typically doesn't. Sealing the deal with a top-notch insurance policy for your RV will not only cover the RV itself but also personal property kept inside it, akin to homeowners insurance.
In this case, you can rest assured that your RV and its contents are well attended to, even when you carry comprehensive and collision coverage. Isn't that a load off your mind? Furthermore, ever thought about what might happen if there's an accident while your RV is parked at a campsite? Well, a specialized RV policy typically includes vacation liability coverage, so you can say nighty night to sleepless nights worrying about potential mishaps. From a financial standpoint, the cost of RV insurance can raise eyebrows, but taking the time to shop around for the best RV insurance providers can yield affordable rates. Consider these factors in tailoring your insurance coverage The type of RV you have can influence the insurance coverage you need and its cost.- The value of your RV: newer and more expensive RVs typically require wider coverage and hence, cost more to insure.- How frequently you use your RV.- Where you store your RV when it's not in use.- The amount of liability insurance you choose.- The ability to add additional coverage such as personal effects, for your valuables inside the RV.
While living in your RV may sound like a hoot, you should remember to explore full-time RV insurance options. Because let's face it, a house is a house, even if it's on wheels! Now, go forth with these nuggets of knowledge, and get yourself the insurance your RV deserves. Happy motoring!
Understanding RV Insurance Coverage
You know how they say, the devil is in the details? Well, RV owners, whether you're using your RV for those epic summer jaunts or thinking about buying one for future adventures, understanding RV insurance coverage is going to be your ladder to the stars. It's certainly not peaches and cream, but thankfully, insurance isn't your everyday, run-of-the-mill dragon to slay. Regular insurance and comprehensive coverage may cover your average automobile, but your cherished RV? That's a whole different kettle of fish! Your special RV needs a special RV policy. It spins a wider web to cover personal property coverage and even collision insurance. The aim of the game- ensuring your RV is covered fully so that should you be dealt a bad hand, for instance, if your RV is totaled, you have the coverage to help pay for the loss.
You see, the thing about RV insurance policies is, they're not exactly one-size-fits-all. Your insurance agent will probably tell you that till the cows come home. Towing an RV, types of RV insurance, heck, even the value of the RV matter! Talking of value, don't be left holding the bag if your RV is totalled. Some policies offer coverage where the insurance will pay for a new RV if it's totalled within its first few years. Now that's a silver lining! And if you're using your RV permanently, there's coverage that includes the personal effects in your RV. Choosing an RV insurance policy isn't like picking candy from a store, there are so many bits and bobs that can affect your annual RV insurance premium. Here are a few of them: – Type of coverage: Is it just liability or full-fledged comprehensive?- Usage: Are you an occasional holidaymaker or a permanent RV resident?- The RV itself: Are we talking a shiny new beast, or an older RV with character?
So, before you plunge headlong into RV travel, take a beat, seek insurance solutions and ask all your burning questions about RV insurance. Every RV journey should be sunshine and rainbows, but for those sticky situations, appropriate insurance is essential. With the right coverage, you can relish the RV ownership experience, without the nagging worry of potential insurance headaches down the line. Remember, a stitch in time, as our friend insurance, saves nine!
Importance of Insurance Coverage for Full-time RV Use
Well, strap your boots on and let's get down to brass tacks here about the importance of insurance coverage for full-time RV use. Trust me, it ain't just an optional thing you can shirk off; it's downright essential. Like it or not, life on the open road can be as unpredictable as a bucking bronco, throwing surprises at you left and right, some of which can certainly include damage to your RV. It's high time you understood that buying an RV is just half the battle, the real challenge comes often after you purchase an RV, when risks and threats pop up, rendering your hefty investment vulnerable. Now, wouldn't you pine for a safeguard, a sort of bulletproof vest for your RV against those hits? That's where insurance coverage for an RV steps into the picture.
Y'see, well-rounded RV coverage isn't just about covering your RV's potential dings and dents. No siree, it's a much broader umbrella than that. An independent insurance agency might tell you that an ideal insurance policy may include more specific terms like RV liability insurance, which would look out for others on the road as well. Heck, some RV insurers even offer coverage that'll protect all your fancy-specific equipment and personal belongings inside your separate RV. Imagine that! Here's a quick list to chew on Coverage includes: round-the-clock road assistance and emergency expenses.- Insurance offers: coverage for items inside your RV, separate from the vehicle itself.- Insurance requirements: fundamental stipulations vary by state, but minimum insurance usually mandates liability coverage will help pay for harm done to others in accidents.- Insurance may cover: everything from physical damage to comprehensive and collision.
So, if you plan to use your RV as more than just a splashy seasonal toy, that is if you are looking at full-time usage, you absolutely, positively need RV insurance. Got that? Good. Although insurance may seem like just another headache amidst a whirlwind of RV sales documents and associated expenses, it can prove to be your lifeline. Covering an RV with a robust policy may just be the smartest move you'd make. So do yourself a solid and consider this often undersold aspect when you're out there buying an RV, alright?
Analysis of RV Insurance Costs
Well, gosh darn it! It's about time we chewed the fat over the good, the bad, and the ugly when it comes to RV insurance costs. Now, listen up, joyriders and road trippers, this ain't just about shelling out your hard-earned cash. No siree, we're really getting down to the nitty-gritty here. RV insurance, much like a useful map or a trusty old compass, is what keeps you covered when you hit the open road. It's essentially a safety net for those unexpected bumps and stumbles we can encounter on life's highway. It not only covers your RV against damage or theft but also provides a shield against road mishaps and personal liability. Heck, I'd venture to say it's as essential as your morning cup of joe before you set off into the sunrise.
But boy oh boy, not all RV insurances are created equal! It's like trying to compare apples to oranges. The cost can swing wildly from one extreme to the other, making your head spin faster than a frisbee on a windy day. The size, model, and age of your RV, where you plan to use your RV, how often you plan to use it, even your driving record can add different shades of complexity to the overall cost. I bet you're thinking, "Well, ain't that a kick in the teeth?!" But fear not, partner, understanding these key factors can save you a heap of trouble, not to mention a pretty penny. Now, as they say, the devil is in the details, so let's break it down to make it as clear as a summer's day The kind of RV you've got: Class A, B, or C? Each class comes with different costs, folks.- Your beady-eyed driving record: A clean record means cheaper insurance.- Your Home-base: Some regions come with higher insurance costs. (I know, it's a tough cookie to swallow.)- The frequency of use: Weekend warriors might pay less than full-timers.- The age and condition of your baby: An older RV might cost more to insure because of potential issues.
So, when you're out and about, living the dream and exploring unknown territories, it's essential to understand that your RV insurance is more than just a piece of paper. It's your peace of mind on wheels!
Selecting the Best RV Insurance Companies
Oh boy, when it comes to selecting the best RV insurance companies, it's far from being a walk in the park. With a myriad of options that would make your head spin, it's crucial to keep your wits about you and sift the wheat from the chaff. Some folks tend to believe it's a case of 'bigger is better', trusting established giants in the insurance game, while others reckon size doesn't always dictate quality, and root for the underdogs. But hey, each to their own, right?Now, coming down to brass tacks. Before you take the plunge, remember these golden rules: – Get down and dirty with research, leaving no stone unturned. Peruse reviews and ratings till your eyes are sore. – It's imperative to understand what's covered and what's not. The devil is in the details. Don't take them at face value, dig through the policy's fine print, you don't want to be hit with a curveball when you use their RV. – Finally, compare rates. Nobody wants to pay through the nose for the same service they could get for a song.
Bear in mind, the sweet spot is striking a balance between a comprehensive plan and an affordable one. So, take a deep breath, roll up your sleeves, and let's get the ball rolling!
Why is Insurance Required?
Well, here's the straight skinny—insurance, it's not just a necessary evil, it's a lifeboat in a sea of potential financial disasters. You're cruising along, everything's hunky-dory, then boom! Out of nowhere, life flings a curveball your way. Be it a car accident, health hiccup, or even a pipe that bursts in your lovely home, you're suddenly staring down the barrel of monstrous bills. That's where insurance gently steps in, laying a comforting hand on your shoulder, shielding you from the brunt of these unforeseen expenses.
Let's say for instance, you decide to take a well-earned break, take your RV out for a spin on a cross-country journey – you're high on the hog imagining all the places you'll see, right? However, being caught up in those daydreams, it's easy to forget that accidents can happen even in the best of times. Imagine a tree branch damaging the roof of your RV, or worse. Regular vehicle insurance may not cover such mishaps, leaving you to pick up the pieces. However, if you bag the right specialised RV insurance, it will cover Damage to your RV- Personal belongings inside the RV- Liability for harm you cause to others, and- Living expenses if your RV becomes uninhabitable.
Ain't that a breath of fresh air? All possible angles covered, leaving you to enjoy your trip without a care in the world.  So folks, at the end of the day, always remember – Insurance isn't about cheating Lady Luck, it's simply about getting a raincoat ready when the weatherman predicts storms.
Conclusion
Apologies for the confusion, but in order to create a summary or conclusion, I'll need some information or a text on the topic you're interested in. Also, the phrase "use their rv" isn't clear. Could you please provide the context or the details necessary? Then, I'll do my best to create a summary that includes all the elements you desire.
FAQ's:
Q1. What is RV insurance?
A1. RV insurance is a type of insurance that provides coverage for recreational vehicles such as motorhomes, travel trailers, and fifth-wheel trailers. It helps protect you and your RV in the event of an accident, theft, or other unexpected event.
Q2. How do I buy RV insurance?
A2. To buy RV insurance, you'll need to contact an insurance provider and provide information about your RV, such as its make, model, and year. You'll also need to provide information about your driving history and any additional coverage you may need.
Q3. What should I consider when buying RV insurance?
A3. When buying RV insurance, you should consider the type of coverage you need, the amount of coverage you need, and the cost of the policy. You should also consider any discounts you may be eligible for, such as discounts for safe drivers or for using your RV for recreational purposes.
Q4. What type of RV insurance do I need?
A4. The type of RV insurance you need will depend on the type of RV you own and how you plan to use it. If you plan to use your RV for recreational purposes, you may need a policy that covers liability, collision, and comprehensive coverage. If you plan to use your RV for business purposes, you may need additional coverage.
Q5. How much does RV insurance cost?
A5. The cost of RV insurance will vary depending on the type of coverage you need, the amount of coverage you need, and the type of RV you own. Generally, RV insurance policies are more expensive than auto insurance policies.
Q6. Is RV insurance required?
A6. RV insurance is not required in all states, but it is recommended. Even if it is not required, it is a good idea to have RV insurance to protect yourself and your RV in the event of an accident or other unexpected event.
Q7. Can I use my RV insurance for other vehicles?
A7. RV insurance typically only covers recreational vehicles such as motorhomes, travel trailers, and fifth-wheel trailers. It does not typically cover other vehicles such as cars, trucks, or motorcycles.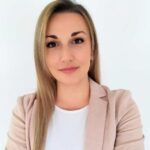 Nina with years of experience under her belt, excels in tailoring coverage solutions for both individuals and businesses. With a keen eye for detail and a deep understanding of the insurance landscape, Nina is passionate about ensuring her clients are well-protected. On this site, she offers her seasoned perspectives and insights to help readers navigate the often intricate world of insurance.