Introduction to Mobile Home Insurance
Well, butter my biscuit. Let's hop right into the thick of things –mobile home insurance. To get straight to the point, mobile home insurance is essentially a type of coverage that insures your home against damage and loss. Now, there are two key terms that might have your head spinning like a top – "replacement cost" and "actual cash value." The difference between replacement cost and actual cash value isn't as knotty as it may seem. Picture it, god forbid, your home goes up in flames. With a replacement cost policy, your insurance company will cough up the dough for what it would cost to replace or rebuild your home with similar material type without any consideration for depreciation. In other words, they would cover the cost of rebuilding your home to its glory days before the damage. On the flip side, with an actual cash value policy (or ACV for short), you may find yourself in a pickle. Here, the insurance company would pay you the value of your home based on its age or wear and tear, minus depreciation.
Hold your horses, let's say in today's market, a flashy mobile home similar to yours is worth around $100,000. However, the depreciation due to age or wear and tear reduces your home's value by, let's say, 30%. In event of a total loss, an ACV policy will pay you only $70,000, leaving you to fork out the remaining to replace your home. Now that's a real kick in the teeth, ain't it? Conversely, a replacement cost policy would cover the full $100,000, enough to replace or rebuild your home – a considerable difference between replacement cost vs actual cash value! But keep in mind, the premium for this type of coverage will be higher and the limit determined by the insurer on the cost to rebuild your home. Now, one cannot ignore the contents of your home – your personal property.
Similar to home coverage, your belongings such as damaged items can either be covered for their replacement value as new items, or their actual 'worn-out' value. An insurance advisor may be a go-to person to generate a thorough evaluation of your home and help you make an informed decision. Remember, not all insurance companies offer both these types of coverage. However, choice is paramount. So make sure you rifle through options until you find one that suits your needs. You'll need to keep your eyes peeled for any changes in costs or your property – auto inflation of building materials can shoot through the roof since the time of your policy's inception, and you risk being stranded up the creek without a paddle should your coverage amount reflect a less-than-adequate valuation. After all, every penny counts, right?
Understanding Replacement Cost Vs Actual Cash Value in Home Insurance
Home insurance, as you might already know, is no walk in the park, and there are all these terms swinging around. One common face-off is understanding the difference between replacement cost and actual cash value. This isn't simply a tug of war; it's much more nuanced – it's like trying to compare apples and oranges. Replacement cost coverage, let's say it's the big kahuna, is all about allowing you to rebuild or repair your dwelling to its prior glory without taking depreciation into account. Think of it as being handed the golden ticket – the amount of insurance that covers what it may cost to inflict a phoenix-like resurrection on your home, minus the singed feathers, of course! On the flip side, actual cash value is a different kettle of fish. It's what the insurer will reimburse, having calculated the value based on the original cost of your home may, then subtracting depreciation – yeah, it's a bit like getting the short end of the stick. Here's a couple of things for you to bear in mind about ACV:
You'd likely receive less than the replacement cost. 

Consequently, you would have to pay more out-of-pocket to fully repair your home.
This doesn't mean you should give it the cold shoulder. After all, it could mean you pay less for your homeowners insurance policy. The percentage the insurance company will pay and what you would have to pay for the structure of your home might differ between home insurance policies. It's not as comprehensive as replacement cost coverage, but hey, beggars can't be choosers, right? Putting value on your home and deciding the payment plan isn't a case of eeny, meeny, miny, moe; it's about understanding the trade-offs, and careful deliberation.
Detailing Actual Cash Value (ACV) and Its Importance to Homeowners
Well, folks! Let's chat about Actual Cash Value (ACV) — it's no small potatoes when it comes to homeowner's insurance. This slick little number is the actual dough you'd get after a calamity, like a wildfire turning your house into cinders or a windstorm giving your roof a one-way ticket to Kansas. It's calculated by taking the replacement cost of your home (how much it would cost to rebuild it from scratch) and subtracting depreciation. In plain English, depreciation is like the aging process for houses — a touch of crow's feet here, a bit of sag there. No booth at the county fair can stop time's relentless march, just as your house, no matter how much you love and care for it, slowly loses its original value over time.
Now, you may ask why this ACV thing is as important as a preacher on Sunday, and here's the lowdown. Most insurance policies tend to capitalize on the ACV, not the initial price you paid for your humble abode. Let's be honest, that's a curveball no one wants to catch! Sure, they say "what you don't know can't hurt you," but when it comes to knowing how to properly value your home, ignorance certainly isn't bliss. Understanding your home's ACV can make the difference between being caught in the lurch and being able to rebuild your home sweet home without breaking the bank. Among the factors that influence your home's ACV, you might find:
Age of the property (hint: newer isn't always better)

Overall condition (barring the occasional coffee stain on the carpet)

Local real estate market trends (keeping up with the Joneses?)

If you've made significant upgrades or improvements (c'mon, who doesn't love a custom kitchen?) 
Remember, folks, knowledge is power and the devil's in the details, especially when it comes to homeowner's insurance and that tricky devil, ACV. So, take some time, do your homework, and you won't find yourself in a pickle when disaster comes a-calling. It's not just about the dollars and cents, it's about helping secure your piece of the American dream.
The Difference between Replacement Cost and Actual Cash Value in Insurance Policies
Ah, well! Putting the differences between Replacement Cost and Actual Cash Value into layman's terms, it's a bit like comparing apples to oranges. Here's the lowdown: Replacement Cost is essentially how much it would cost to replace your insured items with brand-new ones. Yeah, you heard right – shiny, brand-new replacements, with no regard for their age or depreciation. It's like a golden ticket! So, whether your Grandma's antique vase bites the dust or your last-year model gadget conks out, your insurance would cough up the dough to get them brand spanking new again. Now, let's flip the coin and talk about Actual Cash Value. Hold onto your hats, because here's where the water gets a bit muddy. You see, Actual Cash Value takes it down a notch by factoring in depreciation. So, instead of the price of a shiny new item, you're looking at what that item is actually worth today – wear and tear, and all. It's like if you were having a garage sale and you had to value your home's stuff, not what you paid eons ago, but what you'd actually get for 'em today.
So, in a nutshell:
Replacement Cost: Gives you new stuff, no questions asked.

Actual Cash Value: Gives you the equivalent of garage sale prices.
So, let's say lightning strikes and you lose everything. With Replacement Cost, it's a no-brainer – you're back on your feet in no time with new gear. But with Actual Cash Value, you might find yourself rummaging through the bargain bin to make ends meet. It's not a walk in the park, is it?
Key Considerations for Choosing Between Replacement Cost Value and Actual Cost Value in Home Insurance
Well, well, well. Making the decision between replacement cost value and actual cost value in home insurance is a bit like choosing between apple and cherry pie – it all boils down to what tickles your fancy or what suits your needs in the long term, and not just a 'guesstimate'. One thing's for sure, in the old song and dance of insurance, choosing the right one is pivotal. You've got to chew on a couple of things though. The replacement cost value, as snug as a bug in a rug, can be a comforting prospect. Imagine, God forbid, a disaster knocks your socks off and you lose your home; you're covered for the entire cost to rebuild your precious nest egg, not a penny less. No depreciation or wear and tear can make a dent in the amount you'd receive. Sounds too good to be true, right?
But hold your horses; this could make your premiums skyrocket. Meanwhile, actual cash value may seem like the cold hard truth you've been trying to dodge, valuing your home with depreciation in mind. You might not twirl in excitement, but the lower premiums may warm the cockles of your heart.   
The replacement cost value takes the cake for those who can shoulder a heftier premium, but would sleep like a baby knowing full well that in the event of a loss, the much it would cost to rebuild their home will be reimbursed.       

The actual cash value might be more up your alley if you prefer a leaner premium cost to pay, even though you might potentially end up short in case of a catastrophe.
So there you have it! No one-size-fits-all answer, but with a good head on your shoulders, and maybe a coin flip (kidding!), you can make the choice that sits well with your circumstances and comfort level.
Conclusion
In conclusion, the value of your home is a significant factor to consider when planning for significant renovations or upgrades. It is essential to assess how much it would cost for any repairs or enhancements and weigh this against the expected increase in the home's value. Carefully planning and executing these changes can increase your home's appeal and marketability, potentially leading to a higher sale price in the future. However, it's crucial not to overspend on improvements that won't bring a sufficient return on investment. Understanding the local property market and consulting with real estate professionals can provide insight into the most profitable improvements. 
It's also noteworthy that poorly executed or unnecessary modifications can devalue your home and can possibly create a situation where you might lose money after investing in these renovations. Therefore, it is important to find a balance that allows for improvement while maintaining the intrinsic value of your home. With a clear understanding of costs and potential returns, homeowners can make educated decisions to enhance their homes' value without running the risk of a monetary loss.
FAQ's:
Q1. How much does it cost to replace my mobile home with replacement cost coverage?
A1. Replacement cost coverage will cover the cost of replacing your mobile home with a similar model, up to the limits of your policy. This cost will depend on the size and type of mobile home you have, as well as the cost of materials and labor in your area.
Q2. What is the difference between replacement cost and actual cash value for mobile home insurance?
A2. Replacement cost coverage will cover the cost of replacing your mobile home with a similar model, up to the limits of your policy. Actual cash value coverage will cover the cost of replacing your mobile home minus depreciation.
Q3. How much will I lose if I have actual cash value coverage for my mobile home?
A3. With actual cash value coverage, you will receive the cost of replacing your mobile home minus depreciation. This means that you may lose some of the value of your home if you have to replace it.
Q4. How can I determine the value of my mobile home?
A4. The value of your mobile home can be determined by looking at the current market value of similar mobile homes in your area. You can also consult a professional appraiser to get an accurate estimate of the value of your home.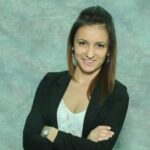 Sanela is a seasoned insurance expert with over 10 years of experience in the industry. Holding the title of Chief Insurance Analyst, he has a deep understanding of policy intricacies and market trends. Sanela's passion lies in educating consumers about smart insurance choices, and he's delighted to share his insights.