Understanding Personal Liability Insurance: An Overview
Think of personal liability insurance as a protective shield, imagine a knight in shining armor if you will, standing as a bulwark – ready and set to protect your financial castle from would-be lawsuits. You see, in this litigious world we're living in, even an innocent slip on your premises, a dog bite incident, or damaging someone else's property can drag you deep into the mesh of legal entanglements. Accidents are indeed named justly, they are unforeseen, uninvited, and accidental. Hence, having an insurance policy, that provides personal liability coverage, is not at all about "if you'll need it", but quite positively "when". You'd be surprised how fast medical bills can pile up from something as innocuous as slips and falls. Injury or property damage can result in hefty payments running up into thousands, or in some unanticipated cases – millions!
Let's say, heaven forbid, a friend's child gets hurt while playing in your backyard. Or imagine a scenario where a guest is injured at your humble abode due to a pesky loose floorboard. That's when your homeowners or renters insurance policy steps up, donning its superhero cape! Your standard home insurance or renters insurance policy typically includes personal liability coverage. You're covered for bodily injury or property damage that you or a family member are legally responsible for. The policy limit generally starts around $100,000 but can be cranked up to a cool $1 million or perhaps even more, should you choose to increase your coverage. Don't forget though, your insurance company won't cover businesses run from home or intentional harm. Those are the dragons marked as 'exclusion'. 
Remember this wise adage – all that glitters isn't gold! 'Tis prudent to get up close with the fine print of your policy, and gain a clear understanding of what specific types of liability insurance your policy might or won't cover. It's better to be safe than sorry, after all!
Basic Personal Liability Insurance Terms You Need To Know
Ah, insurance! It's one of those things that makes our eyes glaze over, but hang tight, it isn't as complex as it sounds. Let's ballpark some basic personal liability insurance terms you need to know. You don't have to be a hotshot insurer, just a homeowner, car driver or a business owner needing to understand what your coverage means when someone gets hurt or there's damage to other people's property, and you're in the hot seat held legally responsible.
First things first—what is personal liability insurance? It's part of your homeowners or auto insurance policy—it's like having a silent guardian angel, swooping in to cover the cost when the unexpected happens. Whether it's medical expenses or legal fees, it comes in handy when you need it most. But be warned, these policies have a deductible – an amount you front before your insurance kicks in. There are different types of coverage you need depending on your situation.
For instance, auto insurance, better known as car insurance, covers liability claims arising from your wheels doing something they shouldn't have. On the flip side, homeowners insurance policies can help cover personal liability claims if, say, someone takes a tumble over your garden gnome. And then there's business insurance; this is a bedrock for business activities to run smoothly. That homeowner's policy, however, has exclusions, and they vary by state. This means there are certain situations where the policy won't provide coverage. There might be limits to how much coverage the insurer will grant you, known as coverage limits or liability limits. This amount, sometimes up to 1 million or more, is what your insurance company will shell out nationwide.
Only specific liability claims are covered, so make sure to vet these details carefully. It's like ordering a burger—you surely need to know what's on it, right? Your coverage may extend even to malpractice or third-party claims. These are situations where you could be held liable for another's missteps, or any damage you may unintentionally cause to others. If things get ugly, and someone decides to sue, settlement fees can quickly add up. You might find yourself tugging at the short end of the stick if your homeowner's insurance policy doesn't meet your needs.
Now, isn't that a mouthful? But remember, knowledge is power, and understanding these insurance terms helps you navigate the general liability waters with confidence. No doubt, it's better to have it and not need it than need it and not have it.
How to Understand & Compare Insurance Quotes 
Isn't it a mind-boggler, trying to understand insurance quotes? Especially when they seem to be written in a rather alien language! Let's break it down a bit. When you're comparing insurance quotes, what you're essentially doing is evaluating the cost of peace of mind. Something you just can't put a price on. Your 'personal liability insurance covers' that peace by protecting you if you're held legally responsible for causing damage to other people or their property. It's like having a safety net, catching you when you fall! Within such policies, a homeowners policy or home insurance policy usually includes liability coverage. It's a bit like having a guardian angel, a subsidiary force that steps in when you accidentally or unintentionally cause damage.
Just imagine, your kid's baseball ends up through the neighbor's window, shattering dreams and glass alike; or your uncanny ability to trip over thin air results in a passerby's injury, this coverage has got your back! It'll cover claims of property damage or injury, even legal costs if they decide to take matters to a courtroom setting. Now, these policies don't provide coverage for all forms of casualty; sometimes there's fine print that needs your eye. In plain terms, there are certain limitations. Understanding those nuances in the 'information contained' within quotes is crucial so you know what you're responsible for and you don't end up shouldering an unexpected burden. All in all, it's about finding a policy that covers your unique blend of needs and risks. 
The Role of Umbrella Policy in Personal Liability Insurance
Look, we don't beat around the bush here, so let's dive straight into the meat and potatoes. Here's the skinny on umbrella policy and its role in personal liability insurance. It fits right in as a real champ, hitting the ground running as an essential – fluffing up your coverage beyond the usual limits of typical, run-of-the-mill insurance policies. Sometimes, the unexpected happens, and you find your finances in a tight spot. Worse, it's often at a scale that your standard liability insurance policy wouldn't cover. But lo and behold, an umbrella policy has your back just like having an umbrella on an unexpected rainy day. It provides an extra layer that protects you from hefty costs that sneak up on you like a wolf in sheep's clothing. Sounds fantastic, doesn't it? Now, for a more detailed view of the role it plays, let's break it down. The information contained in an umbrella policy typically:
Covers costs exceeding your standard policy: Think of it as a safety net,

Protects assets from getting gobbled up by lawsuits,

Gives a sigh of relief, covering instances where your standard policy may give you the cold shoulder (i.e., not cover). Yikes!
In essence, an umbrella policy is like the cherry on top of your standard liability insurance policies – a fail-safe for when life decides to throw lemons at you. It essentially says, "Hey there, life's curveballs, it's going to take more than that to knock me down." Offering broader coverage, personal liability insurance covers damages that could dry out your bank account in a heartbeat. It truly makes a world of difference in put you at ease in a big way, we're talking major peace of mind here. So remember, an umbrella policy doesn't replace your current policies, it just plays a crucial role in bridging that gap left by limitations in your standard coverages.
Conclusion
In conclusion, the information contained in various sources nuances the importance of personal liability insurance covers. Liability insurance policies come in handy by protecting individuals from the risk of becoming legally liable for issues like personal injury or property damage caused unintentionally. These policies cover legal costs and any potential payouts for which the insured party may be responsible, if found legally liable.
Personal liability insurance covers the cost of damage that one might accidentally inflict on other people's property or if one unintentionally causes injury to others. The coverage extent varies depending on the specifics of the policy, underlining the necessity for the insured person to clearly understand the full scope of their coverage.
In essence, liability insurance policies are a crucial component of every individual's financial safety net. They provide an essential layer of financial protection from unpredictable situations, proving their essentiality for anyone looking to shield themselves from potential, unforeseen liabilities. It is of utmost importance to have knowledge about the protection that personal liability insurance covers, ensuring comprehensive understanding of the information contained within these policies.
FAQ's:
Q1. What does personal liability insurance cover?
A1. Personal liability insurance covers legal costs and damages that you may be responsible for if you are found legally liable for an incident.
Q2. What are the different types of liability insurance policies?
A2. Liability insurance policies can include general liability, professional liability, product liability, and cyber liability insurance.
Q3. What information is contained in a personal liability insurance policy?
A3. A personal liability insurance policy typically contains information about the policyholder, the type of coverage, the limits of coverage, and the exclusions.
Q4. What is the purpose of personal liability insurance?
A4. The purpose of personal liability insurance is to provide financial protection against legal costs and damages that you may be responsible for if you are found legally liable for an incident.
Q5. What is the difference between general liability and personal liability insurance?
A5. General liability insurance covers a business for claims of bodily injury, property damage, and personal and advertising injury, while personal liability insurance covers an individual for claims of bodily injury, property damage, and personal and advertising injury.
Q6. What is the difference between liability insurance and property insurance?
A6. Liability insurance covers legal costs and damages that you may be responsible for if you are found legally liable for an incident, while property insurance covers damage to your property caused by an incident.
Q7. What is the difference between liability insurance and health insurance?
A7. Liability insurance covers legal costs and damages that you may be responsible for if you are found legally liable for an incident, while health insurance covers medical expenses and treatments.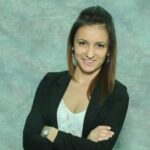 Sanela is a seasoned insurance expert with over 10 years of experience in the industry. Holding the title of Chief Insurance Analyst, he has a deep understanding of policy intricacies and market trends. Sanela's passion lies in educating consumers about smart insurance choices, and he's delighted to share his insights.