Introduction to Mobile Home Insurance
Well, folks, let's have a chinwag about mobile home insurance; a topic as complex as a spider's web yet as easy as pie once you have the lay of the land about it. Now, don't expect it to be cut from the same cloth as standard homeowners insurance; mobile home insurance is a whole different kettle of fish. When it comes to insuring a manufactured home, insurance companies typically have a different set of rules to follow compared to a standard homeowner's insurance policy. The difference between mobile and standard homeowners insurance springs up due to factors such as the way the home was built, whether it sits on bricks and mortar or wheels, and if it's anchored down or off to join the mobile and manufactured homes floating like a cork in the sea. The nitty-gritty of mobile home insurance coverage often has a couple of things up its sleeve that you might not expect.
For starters, mobile home coverage is designed to protect your dwelling, alongside additional structures on the property, think detached garages or sheds. It offers not only dwelling coverage, but also personal property coverage, designed to help cover any personal belongings inside the mobile home, be they as precious as family heirlooms or as commonplace as your microwave. Other aspects might include coverage for earthquakes and flood insurance, although these tend to cost you a pretty penny. And don't forget – your mobile home policy might even include liability coverage. That means, if your nosey neighbor trips over a gnome in your garden and gets injured on your property, your insurance could help cover the costs of his bodily injury or property damage claim. So, in the long run, getting to know about mobile home insurance, despite being a bit of a slog at times, can save you from a hole heap of trouble when the chips are down.
Differentiating Between Mobile and Modular Homes: The Significance in Insurance Terms
Well, let me give you the skinny on differentiating between mobile and modular homes, especially when it comes to the nitty-gritty of insurance terms. You see, there's a world of difference in insuring a mobile (or manufactured) home compared to a modular one. Now, don't go thinking that mobile homes are second-rate, folks live in them and love 'em just fine! But, the cold hard truth is these guys often need more specific coverage than your standard dwelling. They're not typically planted on a permanent foundation, and could even have wheels for heaven's sake! This might sound fun and free-wheeling, but often home insurance policies have limits based on the type of home. For instance, coverage you need for a freestanding house might not cut the mustard for a mobile one. So, let's delve a bit deeper into the specifics, shall we?
For starters, mobile home insurance policies go beyond providing standard homeowners insurance. They're designed to cover mobile or manufactured homes specifically, covering not just the structure of your home, but also any belongings attached to your home. Plus, if a calamity hits and your home is damaged or destroyed, some policies even offer to replace your mobile home. Isn't that a load off your mind? Additionally, mobile or manufactured homes at times come with additional coverage such as trip collision coverage, which is really handy if your home is being transported. Keep in mind, though, that the cost of mobile home insurance might be a tad higher than your regular stuff. Just like my grandma always said, "You get what you pay for!" 
Some of the additional coverage that could be part of your policy – and might come in real handy – includes:
Coverage for your home against specific perils listed in the policy

Coverage to replace your home and belongings if they're damaged or destroyed

Additional coverage for attached structures like a deck or porch 
Bear in mind, not all insurance companies offer mobile home insurance. So, if you're shopping around for a policy for mobile home insurance, make sure you're clear on your needs. After all, the last thing you want is to find your coverage could have done more when it's too late!
Understanding What Mobile Home Insurance Covers
Let's face it folks, accidents can come as fast as a fox jumping over a lazy dog. Heaven forbid, what if one happened to your standard mobile home? That's where mobile home insurance comes into play. A lot like your favourite blue jeans, it's a good fit for both "manufactured homes" and those fantastic moving abodes we all know and love. Some people might say mobile home insurance is typically similar to standard homeowners insurance, but don't be fooled by this common myth. There's much more to it than meets the eye!
First of all, mobile homes are typically perched on jacks or tie-downs instead of a permanent foundation, a major factor that standard mobile home insurance policies consider. With these policies, the structure of your mobile home could be covered up to the coverage limit, protecting you from hair-raising financial losses if a covered peril damages your home. Moreover, these policies may cover a vast expanse of potential disasters. We're talking natural catastrophes – like hurricanes, hailstones and lightning, human errors – like fire, theft and vandalism, and even Darth Vader's worst nightmare – water damage from internal sources. Some mobile home insurance companies even offer coverage for your personal belongings and living expenses if your home is destroyed and you need to replace their home. Talk about a safety net!
However, remember that the policy covers only the perils specifically listed in the policy, so be sure to read the fine print and hash out the details with your home insurer to ensure you're not caught off-guard. Unlike some auto insurance policies, replacement cost coverage is typically included in the standard mobile home insurance policy. This type of coverage might also cover a new mobile home, ensuring you won't be left in the lurch if disaster strikes. So, if you're looking to get mobile home insurance, remember, it isn't just about the dollars and dimes. Your home is your castle, and you'll want to have enough coverage to rebuild it to the nines.
Mobile Home Insurance Costs: What to Expect
Well, bless my stars! Looking for mobile home insurance can be an absolute doozy, don't ya think? One minute you're daydreaming about the freedom of a "manufactured home," the next, you're buried in paperwork and jargon that'd stump a rocket scientist. However, fear not, my friend! Unlike mobile or standard homeowners insurance policy, which typically covers a fixed dwelling, mobile home insurance helps provide coverage specifically for the ups and downs instead of a permanent brick and mortar home. From protecting you against damage to your pad (like busted pipes or stormy weather), to providing quantifiable peace of mind, this type of coverage could help you withstand the worst of life's curveballs. You see, standing between your sweet dream of a mobile home and the harsh sting of reality is the average cost of mobile home insurance.
Now hold your horses, I'm not suggesting it'll cost an arm and a leg, but having a ballpark figure could help you budget better. A standard mobile home policy might strike you as pricier than peril policies – that's because the amount of coverage is to protect not just your home, but the personal property and your suit against liabilities. Features of a typical manufactured or mobile home insurance include:
Property damage coverage

Personal belongings protection

Liability coverage
Heed this, though, the coverage and costs differ. Just as you wouldn't use a one-size-fits-all shirt, so it goes with insurance. Finding the right balance of coverage and cost can be challenging, but honey, it'll be worth it. So, keep in mind, if you need mobile home insurance that fits your needs, not only should you make sure what your insurance policy covers, but it's also your ticket to sleep like a log at night knowing your precious home on the roam is protected.
Knowing your Policy: Key Aspects of Mobile Home Insurance
Well, here's the deal: Understanding your insurance policy is not exactly a walk in the park. It's as tricky as walking a tightrope while blindfolded, even more so when talking about mobile home insurance. This, my friend, is no plain, old homeowner's insurance – and that's where the sword splits. For starters, it's essential to remember that mobile homes, or if you prefer, "manufactured homes," have unique characteristics and needs that are distinct from your typical brick and mortar houses.
Now, onto the meat and potatoes of our chat. Key aspects of mobile home insurance coverage are as varied as spots on a leopard. It's more than just covering the structure of your cozy abode. Strap in, folks, because we're diving into the deep end here. Mobile home insurance provides coverage for mobile homes against damages including those caused by fire, hail, or vandalism. And take note, it's not just about your home; we're also talking about liability coverage here, for those unexpected incidents that could land you in a legal hot mess. We're also looking at additional living expenses in case your humble home becomes uninhabitable. Oh, no need to tip your hat just yet, there's more! Conditional coverage for other structures in your property like sheds and garages might also be included.
So basically:
Coverage for mobile homes.

Liability coverage.

Additional living expenses.

Possible coverage for other standalone structures.
Buckle up, buttercup, understanding your mobile home insurance policy is a ride worth taking!
Selecting the Right Insurance Company for Your Mobile Home
When it comes to selecting the right insurance company for your mobile or manufactured home, it's not exactly a walk in the park, is it? With insurance companies as numerous as stars in the sky, it can feel like a shot in the dark picking the right one. You're not just looking for any old company, but one that caters to your unique needs and offers great value for your hard-earned dollar. Anyone who tells you it's a piece of cake… well, they're pulling your leg!
Ah, but fret not, dear reader. There are steps you can take to lighten the load and make this task less daunting. Having a clear picture of what you need is half the battle won. Consider factors like the company's financial strength, customer service, and claim handling process. You'd want a company that's sturdy as a rock, responsive as a well-oiled machine, and swift to handle your claims without any hiccups. Then, getting your hands on customer reviews and ratings can be an absolute eye-opener, revealing the true colors of a company. After all, the proof of the pudding is in the eating; customer testimonies can give you a scoop of the company's quality of service.
How to Buy Mobile Home Insurance: A Comprehensive Guide
Buying mobile home insurance, also known as manufactured home insurance, can seem like a daunting task if you don't know where to hop off. It's not as simple as picking the first option that comes your way, there's a lot more to it that meets the eye. Armed with a little patience and the right kind of knowledge, you can protect your lovely home in no time. First off, take a decent minute to do your homework. Yes, folks! Just like in school, a bit of studying now will save you from a mountain of headaches down the lane. So, get your nose in some research about the different insurance companies, the coverage options they offer, and how these can affect your sweet abode.
Some key things to consider may be:
the reputation and reviews of the provider, 

the comprehensiveness of the coverage, 

the affordability of the insurance premium, and 

how well they handle claims. 
Remember, friend, a stitch in time could indeed save nine when it comes to protecting your precious manufactured home.
Assessing the Need for Mobile Home Insurance
So, you've finally gotten yourself sorted with a spiffy new manufactured home and you're chuffed to bits. However, don't rest on your laurels just yet! Before you can kick back and enjoy your fab new digs, there's the little matter of mobile home insurance that you ought not sweep under the carpet. An ounce of prevention is worth a pound of cure, so they say. Thus, assessing the need for mobile insurance isn't just prudent, it's essential, mate! There's quite a lot riding on this, from ensuring your hard-earned investment doesn't go belly up, to nabbing that sweet peace of mind.
Wait just a cotton-picking minute! What's that you say? Why do you even need insurance for a mobile home? Ah, therein lies the rub. While it can feel like pulling teeth sorting through insurance deals, cheeky as it sounds, it's not all doom and gloom. Y'see, mobile homes, like any brick-and-mortar homes, are just as risk-prone to disasters such as floods, fires, and sadly, thefts – we hate to be the bearer of bad news, but there it is.
To put this into perspective, here's a butchers at reasons that highlight the importance of mobile home insurance:
Natural Disasters: A little bit of rain never hurt nobody, but too much and you could land yourself in hot water (literally!). Made even worse if you're in a flood-prone region.

Vandalism and Theft: It's a dog-eat-dog world out there, lifetimes of possessions can be swiped under your nose in the blink of an eye. 
Stricter than a nun's habit, you might think. But hey, better safe than sorry, right?
Conclusion
In conclusion, the manufactured home industry has seen significant evolution over the years, characterized by improvements in quality and affordability, lending them a vital role in the housing market. Manufactured homes offer an economical alternative to traditional housing, providing cost-effective accommodations for millions of people with the same comfort and amenities as conventional homes. Furthermore, they are constructed adhering to stringent standards, ensuring the safety and durability of these structures. Despite the growth and advancements in the industry, manufactured homes still maintain their primary goal: to provide affordable housing. There are, however, challenges such as zoning restrictions and financing issues that could hinder their widespread adoption. In the coming years, it's anticipated that the manufactured home industry will continue investing in technology and sustainable materials to enhance their products, ensuring they remain an essential part of the solution to housing affordability. As the demand for affordable housing increases and sustainable living becomes more popular, it's clear that manufactured homes are a key part of the solution.
FAQ's:
Q1. What is manufactured home insurance?
A1. Manufactured home insurance is a type of insurance policy that provides coverage for a manufactured home, such as a mobile home or trailer. It typically covers damage to the home, its contents, and liability for injuries that occur on the property.
Q2. What is the difference between manufactured home insurance and mobile home insurance?
A2. Manufactured home insurance and mobile home insurance are both types of insurance policies that provide coverage for a manufactured home. The main difference between the two is that mobile home insurance is typically for older homes, while manufactured home insurance is for newer homes.
Q3. What does manufactured home insurance cover?
A3. Manufactured home insurance typically covers damage to the home, its contents, and liability for injuries that occur on the property. It may also cover additional living expenses if the home is damaged and the occupants need to stay elsewhere.
Q4. Is manufactured home insurance required?
A4. In most cases, manufactured home insurance is not required by law. However, it is highly recommended as it can provide financial protection in the event of an accident or disaster.
Q5. How much does manufactured home insurance cost?
A5. The cost of manufactured home insurance varies depending on the type of coverage and the location of the home. Generally, the cost is based on the value of the home and the amount of coverage desired.
Q6. Does manufactured home insurance cover theft?
A6. Yes, manufactured home insurance typically covers theft of the home and its contents. It may also cover additional living expenses if the home is damaged and the occupants need to stay elsewhere.
Q7. Does manufactured home insurance cover natural disasters?
A7. Yes, manufactured home insurance typically covers damage caused by natural disasters such as hurricanes, floods, and earthquakes. It may also cover additional living expenses if the home is damaged and the occupants need to stay elsewhere.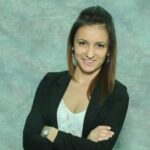 Sanela is a seasoned insurance expert with over 10 years of experience in the industry. Holding the title of Chief Insurance Analyst, he has a deep understanding of policy intricacies and market trends. Sanela's passion lies in educating consumers about smart insurance choices, and he's delighted to share his insights.