Introduction to Bundling Insurance Policies
Ah, bundling – a time-honored tradition in the insurance world and a lifesaver for your wallet! When you bundle insurance policies, you're essentially purchasing multiple types of coverage from the same company. Typically, folks mix car insurance and home insurance in a package known as home and auto insurance bundle. Now, insurance companies often provide a nifty little carrot known as a bundling discount when you opt for this route, enticing you to keep all your insurance needs firmly nestled under one umbrella.  Alright, let me paint a clearer picture for you!
Let's say you already have homeowners insurance with a company, and you also need auto insurance. That charming insurance agent of yours might suggest that you bundle your home and auto coverage together. Moving two policies under one roof allows insurance companies like yours to say cheers with a nice bundling discount – it's a win-win situation! You get to save money and manage all your insurance products in one tidy package. The benefits of bundling insurance also extend beyond the immediate price cut. The streamlined process could save you time and offer a sense of security from having your policies in one place. In any case, no two insurance companies are cut from the same cloth, so it's always wise to explore different bundling options before tying the knot. 
Here's a bit of sage advice to help you along:
Compare insurance quotes from various providers for different policies. Your current auto and homeowners insurance coverage might not be the Lamborghini of insurance deals.

An independent insurance agent can help you navigate the bundling labyrinth – they're all about getting you the best savings!

Check out what discounts for bundling may be available from your current insurer. They'll often do whatever it takes to keep a loyal customer.

Home, life, renters insurance, and car coverage are commonly bundled but let's not rule out other types of policies. Picking and choosing the right mix could help you save even more!
So, if you're not in a rush to seal the deal on your insurance needs, put on your detective hat and do some snooping around. After all, every penny counts, and bundling typically can save you a small fortune on insurance costs. It's no magic trick, just good old clever insurance shopping! Oh, and even if you decide against bundling, chances are you can still save money on your policy in other ways. Now's the time to seize the opportunity and hunt down the best bang for your buck in insurance!
Key Benefits of Bundling Home and Auto Insurance
Pull up your socks, folks! When the chips are down, getting the best deal in town might just be a click away. We're talking about a piece of the action that's way more than getting your hands on a pot of gold – bundling home and auto insurance! The key benefits of this type of insurance strategy are as intriguing as a spaghetti western plot twist. You circle the wagons and bundle your insurance policies – like auto and home – from one insurance company and Voila! You end up saving a pretty penny. Indeed, it's a strategy that's as wise as an owl and as beneficial as a refreshing shower on a hot summer's day. Whoa Nelly, let's not get ahead of ourselves! Let's break it down and look at the nuts and bolts. Doubling up on policies through one company, such as homeowners and auto insurance, allows you to bundle and trim your budget, thereby potentially saving significant greenbacks.
Here are the main goodies:
Customers who bundle home and car insurance could save time and money. It might help you save because insurance companies offer sweetheart deals to clients who take up more than one insurance product.

Policies for auto and home from the same company may save you a chunk of change. Cross my heart and hope to die; it's an offer as tempting as sin.

Homeowner policies combined with auto insurance from the same sweet company offer the simplicity of one bill, and one company contact, and could lead to discounts that save you money.

By combining two or more policies like home and car, there's less chance you'll drop the ball and let a policy expire without renewal. It's as reliable as the sun's rise!
With these key benefits of bundling home and car insurance, it's clear as day why folks would want to bundle and have the opportunity to be able to save a bunch. So hop on this bandwagon to help you save money and give you the best of both worlds – peace of mind and a thicker wallet.
How Bundling Home and Auto Policies Can Save Money
Chiming in one ear and out the other, you may have heard this time-worn bit of wisdom: bundling home and auto policies can save you a pretty penny – much like catching two birds with one stone. More often than not, opting to bundle auto and home insurance from the same company is like finding a pot of gold at the end of the rainbow! It's as clear as daylight that insurance providers are keen as mustard to keep their customers happy, so they toss a bundle of savings at us. When you place your trust in one company for both your auto and home coverages, they reciprocate by shaving off a few bucks from your bill. Not to mention, you thus dodge the hustle-bustle of dealing with different parties for your insurance needs which in itself is worth its weight in gold. But wait, there's more to the story!
Hang onto your hat, folks, 'cause the benefits of home and auto bundling are more numerous than you might realize! Below, you'll find a handful of the perks:
A single, streamlined payment system for all your insurance needs, just like having all your eggs in one basket.

Exclusive life insurance offers that honor loyalty and commitment, making you feel like the cat's pajamas.

Easier to monitor and control the quality of the products you bundle, just like keeping your eye on the ball.

Save a bundle, literally! You'll save on your auto, your home policy, and in some cases, even your life insurance. 
Now, it's not all sunshine and roses, and it's crucial to read the fine print. Always scrutinize the proposed policies and compare them with what other competition in the market has to offer. Remember, the grass isn't always greener on the other side! With that being said, the general consensus is that you can indeed save money by bundling insurance with another – packing a one-two punch of convenience and cost-effectiveness! So go ahead, take the plunge, and explore the enigmatic world of policy bundling because, in the long run, every penny saved is a penny earned.
Evaluating Home and Auto Insurance Bundle Offers from Insurance Companies
Well, blow me down! It's high time we get stuck into the nuts and bolts of getting a handle on home and auto insurance bundle offers, by which I mean shopping around for policies from the same insurance company. Now, listen here! Don't get your knickers in a twist—the big idea is pretty straightforward. When you bundle your auto and home insurance together under the same roof – no pun intended – you're often looking at some hefty savings. Why, you ask? It's as simple as pie. Insurance companies love nothing more than loyal customers, and they're more than willing to offer sweet deals to those who get more than one type of insurance from them. Hence, they extend attractive bundle policies that often save you a heap of cash.
Hold your horses though! Not all that glitters is gold. You know the old saying, "Don't put all your eggs in one basket"? It applies here too. As much as bundling your auto and home insurance policies with the same company could shave off the dollars, it's still critical to do a thorough exploration before signing up. In other words, ask lots of questions, and make sure you understand the ins and outs of what you're agreeing to. Pay attention to:
What kind of benefits and perks you're getting.

What the total cost would be if the policies were purchased separately.

The nitty-gritty of the policy, for example, does it provide full replacement coverage for your home?

How lodging expenditures are covered if you can't live in your home because of a covered loss.
Insurance makes our lives less worrisome, and being able to save on your policy? Well, that's just the cherry on top! But remember, it's always wise to tread carefully and make sure you're getting the full picture before sinking your teeth into a deal. After all, your home and auto deserve the best protection money can buy!
Best Home and Auto Insurance Bundle Options
Finding the best bang for your buck when it comes to home and auto insurance bundles can be a bit of a wild goose chase. It's not just about the bottom line but the fine print too. Nothing beats a bundle that can cover your back in times of calamity without breaking the bank. Not only does it save you money, but with a little bit of insight, it evokes an incredible sense of serenity knowing your auto or home is well covered. However, let's be honest, the insurance world can often feel like an endless maze. Without a paddle, you might drown in the complexities. Here, insuring your home, your car, heck, even your beloved cat, isn't just business. It's personal. Simply put, insurance makes the heart grow fonder. There's no one-size-fits-all solution, but there are few standouts that rise above the rest.
Consider this:
Progressive Insurance, cutting the mustard with its Name Your Price Tool.

Allstate, known for their superior claims satisfaction.

State Farm, not just keeping up with the Joneses, but leaving them in the dust with their Drive Safe & Save program.
These options strike a remarkable balance between cost efficiency and comprehensive coverage. So next time catastrophe comes a-knockin', with the right insurance bundle to the rescue, you can say, 'Not today!'
Other Ways to Save on Insurance Rates Through Bundle Options.
Well then, digging deeper into the marvelous world of insurance, there's more than just one trick up the sleeve to pinch from that pesky insurance bill. Indeed, beyond the plain ol' one-policy stand, you've got what many call the pleasingly playful art of bundling. Yes, siree! By grouping multiple policies like auto and home insurance together with the same provider, you create what's known as a "bundle." Now this bundling can have an impact as thrilling as a penny dropped from the Empire State Building—it can invariably save you money. It's not rocket science, really. It's just a perk that insurance companies offer to their loyal customers.
So, you might be wondering, 'How on earth does this bundle of joy work?' Hold on to your hats because here comes the nitty-gritty. Insurance makes a world of sense when there's a bundle involved. To give you a clearer picture, let's break down the benefits of this delightful duo, shall we?
Monopoly Money: By having the same company cover your auto and home insurance, you're putting all your eggs in one basket—and don't we know from Monopoly, that's a go-to strategy for fast cash!

Simplicity, sweet simplicity: With just one provider, we bid farewell to multi-company stress. You've got less paperwork, fewer due dates, and just one company to deal with. Blimey, if that doesn't sound like a breath of fresh air!

Loyalty love: More business for them might just mean more benefits for you! By sticking with one company, you might unlock some great loyalty discounts, stacking up the savings like a towering game of Tetris. 
So folks, there you have it. A stress-free, potentially cheaper alternative that not only puts money back into your pocket, but also shaves time off managing multiple policies. Now, ain't that a peach!
Conclusion
In conclusion, adapting suitable methods for your auto or home can indeed save you money significantly. Making wise decisions on necessary expenditures can result in less money spent and more money saved in the long run. A significant instance is the role of insurance. It's often seen as an additional expense, but in reality, insurance makes a considerable difference when unforeseen situations arise. Being insured provides a safety net for your home or auto, which can save you from hefty out-of-pocket costs for damage repairs or replacements. Thus, insurance becomes a tool for financial security, converting what seems to be an immediate expense into long-term savings. It's essential to understand that the purpose of insurance is not only to provide financial assistance in times of accidents or disasters, but also to offer peace of mind knowing that your investments are protected. With proper planning and risk management, you can notably reduce your expenses, thereby allowing your savings to grow more extensively.
FAQ's:
Q1. How can bundling mobile home insurance with other policies save you money?
A1. Bundling mobile home insurance with other policies can save you money by allowing you to take advantage of discounts and other savings opportunities that may not be available if you purchase each policy separately.
Q2. What types of insurance can I bundle with mobile home insurance?
A2. You can bundle mobile home insurance with auto or home insurance policies to save money.
Q3. What are the benefits of bundling mobile home insurance with other policies?
A3. Bundling mobile home insurance with other policies can help you save money and make managing your insurance easier. Additionally, bundling insurance makes it easier to compare rates and coverage options.
Q4. Is bundling mobile home insurance with other policies a good idea?
A4. Bundling mobile home insurance with other policies can be a great way to save money and make managing your insurance easier. It is important to compare rates and coverage options to make sure you are getting the best deal.
Q5. What types of discounts are available when bundling mobile home insurance with other policies?
A5. When you bundle mobile home insurance with other policies, you may be eligible for discounts such as multi-policy discounts, loyalty discounts, and more.
Q6. How do I know if bundling mobile home insurance with other policies is right for me?
A6. It is important to compare rates and coverage options to make sure you are getting the best deal. Additionally, consider your budget and insurance needs to determine if bundling mobile home insurance with other policies is right for you.
Q7. What should I consider when bundling mobile home insurance with other policies?
A7. When bundling mobile home insurance with other policies, it is important to compare rates and coverage options to make sure you are getting the best deal. Additionally, consider your budget and insurance needs to determine if bundling is right for you.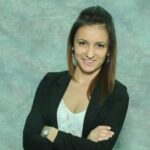 Sanela is a seasoned insurance expert with over 10 years of experience in the industry. Holding the title of Chief Insurance Analyst, he has a deep understanding of policy intricacies and market trends. Sanela's passion lies in educating consumers about smart insurance choices, and he's delighted to share his insights.