Understanding Political Risk Insurance
Getting your head around political risk insurance can seem like quite the brain teaser. At its core though, it's an insurance policy designed to protect businesses and investors from political risks in emerging markets that could throw a spanner in the works and cause losses. You see, political risks come in many flavors, like a bag of jelly beans. Political violence, such as civil unrest, insurrection or even a coup, acts like a dark cloud over your business plans, leading to potential financial loss. But the political risks don't stop there, with risks such as expropriation, confiscation or even government action mucking about with your business, like a picture painted by an indecisive artist.
Here's a quick rundown of how it works:
– Insurance companies or risk insurers such as AIG, Chubb or MIGA offer political risk insurance policies. These guys provide the umbrella in our unpredictable weather of political events, and in turn, ensure the investor's hard-earned moolah doesn't evaporate when the heat is on.
– Coverage may include protection against expropriation or non-payment, or the inability to convert local currency into hard currency. Basically, these policies are all about damage control when the balloon goes up.
– The U.S also has an ace up its sleeve with agencies like OPIC, now known as DFC, the United States' International Development Finance Corporation, offering a safety net to those thinking of direct investment in developing countries. It's worth noting that purchasing political risk insurance can also be a smart move in the capital market.
– Coverage is also extended to losses resulting from breach of contract or arbitrary political decisions made by a foreign government. It's the insurance cover you need when overseas, akin to a parachute when skydiving.
In essence, political risk insurance is designed to protect businesses from the winds of political unrest rocking the boat, saving the day when political conditions may impact the exporter's ability to deliver goods or services. It's a lifeline, ensuring businesses can stay afloat amidst the turbulent waters of geopolitical instability.
The Intersection Between Political Violence and Political Risk Insurance
Egads! The intersection between political violence and political risk insurance is a puzzle that's as tricky as a Bermuda triangle, no kidding! You see, political risk insurance (PRI) provides coverage to investors, including multinational corporations and exporters, against the financial bump in the road that comes from political upheaval in a host country. Imagine this, you're a big-time exporter, doing great business in emerging economies with high growth potentials due to globalization. Now, out of the blue, the local government decides to go off track and indulges in some arbitrary "political action", which may deprive you of your investments, maybe even make them lose value. Good Lord, that's enough to make your cash flow freeze faster than an Eskimo's nose!
Breathe easy though, old chum. There's a safety net in place. Enter the stage, political risk insurers. These chaps operate within the private capital market and provide coverage against such slippery slopes. Working under the umbrella of institutions like the Overseas Private Investment Corporation (OPIC), Multilateral Investment Guarantee Agency (MIGA), and the National Association of Insurance Commissioners (NAIC), they're the ones who underwrite policies and pay compensation in case of loss. Now, these policies cover many risks associated with investing overseas, like:
– Confiscation, nationalization, and expropriation of assets (the infamous "CNE" risks)
– Failure of the host government to honor arbitral awards
– Political violence involving acts of war and terrorism
– Loss of income due to forced abandonment or business interruption
– Inability to convert and remit foreign currency, or "transfer" risk
Just like ECAs, or export credit agencies, these insurers play an essential part in risk management for businesses operating in politically precarious conditions. Interestingly, PRI can also extend to cover risks arising from renegotiation of contracts, non-payment by sovereign buyers, and trade embargoes. So, no matter the political storm brewing, exporters and investors can sail their business ships with a tad more confidence, if they get hold of one of these policies. And let's not forget about reinsurance! Bermuda, besides being a lovely island getaway, is also hailed as a significant player in the reinsurance sphere. A firm there, in the face of political risks, could be your saving grace by offering reinsurance, adding an extra layer of protection. So it's clear, whether it's political violence or any other form of political risk, with the right PRI, you're not left out in the rain!
The Role of the Insurer in Providing Credit Insurance Amid Political Risks
Alright, let's dive straight in, shall we? The role of an insurer in the context of providing credit insurance, especially when faced with potential political risks, is akin to a tightrope walker maintaining balance, careful and calculated. Picture this: You're the insurer, be it a provider of commercial insurance, investment insurance, or a specialist in political risk insurance; you're in the business of offering coverage, a safety net for your policyholders. Plainly put, your job is to ensure they don't fall foul to unpredictable phenomena like, oh let's say, political upheaval or even – dare I say it – terrorism. Now let's consider the nitty-gritty. What's covered by political risk insurance, you may ask? Hold on to your hats, because it's quite the laundry list! It could include anything from "political action" resulting in loss of investment, to events that may interfere with the remittance of funds. Being unable to send or receive payments due to political unrest? That's where political risk insurance perk up its ears and says, "I've got you covered!" Nonetheless, it's not all cut and dried. As a provider, engaging in risk mitigation is paramount. Without turning a blind eye to the severity of the situation, insurers have to evaluate the risk landscape critically and offer PRI accordingly. It's a tricky business, but someone's got to do it!
Inability to Convert and Currency Inconvertibility: Dealing with Financial Risks
Whoa, now, the financial landscape isn't just a walk in the park. It's filled to the brim with risks that can sneak up on you, like the dog's dinner. A serious hard hitter among these is the inability to convert and currency inconvertibility. Simply put, it's that gut-wrenching feeling when you're holding onto a chunk of currency that you can't exchange for love or money. 
This can be due to scarcity of forex, government restrictions, or even economic instability. Sometimes, it's a little more than just a monkey on your back. It feels like you're caught between a rock and a hard place when instabilities shake your business up. But don't let it get your goat. There are ways to deal with these pesky financial risks:
– Insure: A no-brainer, really. Political risk insurance provides coverage for any losses related to currency inconvertibility. It's an umbrella for when it rains cats and dogs, protecting you from the storm.
– "Political Action:" Don't just sit there like a bump on a log. Get involved, understand the policies and fight against restrictions that tie your hands down.
– Recognize the events covered: Know what your insurance will cover and what it won't. It's better to be aware than to be thrown for a loop.
So, currency inconvertibility isn't the be-all and end-all. Always remember, every cloud has a silver lining. Stay prepared, stay covered and you'll be as good as gold.
Exploring Chubb's Approach to Political Risk Insurance
Oh! Just hang on there, let's unpack the bearings of Chubb's approach to political risk insurance, shall we? It's quite a game changer in the insurance industry, I'll tell you that much! Basically, they've rounded up a clever way to navigate the unpredictable waters of global politics and defense their clients from potential harm. It's not so much crystal ball gazing, as it is carefully reading the writing on the wall; by birddogging changes in the political landscape, they aim to lower the client's exposure to risk. It stands to reason, doesn't it?
Now, one might pop the question, "What exactly does their political risk insurance include?" Well, that's a fine kettle of fish! But, in a nutshell, it has several key aspects. Like slices in a diverse insurance pie, each slice tackles a different risk category:
* transfer of currency
* expropriation (let's fancy words here, it simply means when a government decides to seize your assets)
* political violence such as terrorism or civil unrest
* "political action" that negatively affects a business deal.
Simply put, the chaps at Chubb aren't just throwing darts blindly; they still have a keen eye on the "+1" political situation, making informed decisions and ensuring you're not left out in the cold!
Interacting with the Host Government: The Challenges and Solutions
Engaging with the host government often feels like walking on eggshells, it's quite the tightrope act. The primary challenges, ranging from diplomatic hurdles to seemingly insurmountable regulations, can turn the whole shebang into a veritable minefield. Maybe it's the red tape run-around, or perhaps the political action often required that tries your patience, but hey, no one ever said dealing with bureaucracy was going to be a walk in the park!
However, where there's a will, there's a way, and solutions certainly exist. Let's cut to the chase; open dialogue and diplomacy are your bread and butter here. You've got to really chew the fat with decision-makers, get down to brass tacks and establish common ground. It's good old-fashioned networking, breaking bread together. Don't forget about fostering understanding through educational programs and sharing best practices – remember, knowledge is power. Here are a few more ideas:
– Promoting transparent and straightforward communication, this isn't the time for smoke and mirrors.
– Building mutual understanding by acknowledging cultural nuances – when in Rome, do as the Romans do.
– Harnessing the power of public opinion; keep your finger on the pulse of community sentiment.
Hold onto your seat because it's going to be a roller coaster ride interacting with the host government, but it's not rocket science, with the right approach, you can navigate the waters smoothly.
Conclusion
In conclusion, "political action" carries critical weight in the governance of any nation. Ever-changing global dynamics necessitate individuals, coalitions, and organizations to actively participate in shaping policies through it. It offers a pathway to influence government decisions, express views, and negotiate shared interests thereupon, promoting social justice, equality, and resource distribution. This participation is the cornerstone of any democratic society. The mechanism of political action brings in diversity of thought, promoting an exchange of ideas both locally and globally, and allows issues such as civil rights, climate change, economic policies, healthcare, and foreign relations to be addressed. The participants bring diversity that engenders an environment of balanced perspectives, fueled by their cultural, educational and socio-economic backgrounds. From lobbying lawmakers and awareness campaigns to peaceful protests, every participant contributes to collective decision-making, ensuring their voices and concerns are duly recognized. Lastly, the impacts of political action are wide-ranging and long-lasting, even if they seem minute initially. I encourage everyone to contribute to this dynamic, despite the many challenges and setbacks. The personal growth attained and the satisfaction of having one's voice heard in the political arena is invaluable. It provides an avenue for the common man to shape his destiny, thereby strengthening the spirit of democracy. Ultimately, it is through these collective efforts that we can shape a more balanced and inclusive society.
FAQ's:
Q1. What is political risk insurance?
A1. Political risk insurance is a type of insurance that provides protection against losses caused by political actions, such as expropriation, currency inconvertibility, and political violence.
Q2. What types of political risks are covered by political risk insurance?
A2. Political risk insurance typically covers risks such as expropriation, currency inconvertibility, and political violence.
Q3. How does political risk insurance work?
A3. Political risk insurance works by providing protection against losses caused by political actions, such as expropriation, currency inconvertibility, and political violence.
Q4. What are the benefits of using political risk insurance?
A4. The benefits of using political risk insurance include protection against losses caused by political actions, such as expropriation, currency inconvertibility, and political violence, as well as increased access to capital and improved credit ratings.
Q5. What are the risks associated with political risk insurance?
A5. The risks associated with political risk insurance include the potential for losses due to political actions, as well as the potential for increased costs due to the insurance premiums.
Q6. How can political risk insurance help businesses?
A6. Political risk insurance can help businesses by providing protection against losses caused by political actions, as well as increased access to capital and improved credit ratings.
Q7. What is the difference between political risk insurance and other types of insurance?
A7. The difference between political risk insurance and other types of insurance is that political risk insurance provides protection against losses caused by political actions, such as expropriation, currency inconvertibility, and political violence, while other types of insurance provide protection against losses caused by other events.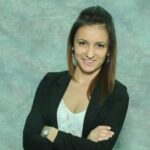 Sanela is a seasoned insurance expert with over 10 years of experience in the industry. Holding the title of Chief Insurance Analyst, he has a deep understanding of policy intricacies and market trends. Sanela's passion lies in educating consumers about smart insurance choices, and he's delighted to share his insights.