Introduction to Political Risk Insurance for Small Businesses
Well, you know, if you're in the business world, you've got to play ball with a lot of variables. All the more so if you're a small business trying to make headway in the international arena. 'Political Risk Insurance' (or PRI, as it's rather snappily known) is a nifty little protection racket (no, not that kind, I jest!) that can help small businesses hedge their bets against the uncertainties of the global market. Be it the unpredictability of a foreign government's actions, or the turmoil sprung from civil unrest, or even the anxiety stirred up by an unstable economy – the fallout from such instances of political events may impact small businesses in big ways. As the saying goes, better safe than sorry!
Now, let's cut to the chase. What's this political risk insurance really all about? In a nutshell, it's a policy designed to protect businesses, investors and their assets from financial losses that could arise from all sorts of political shenanigans. Think uprisings, riots, or even a creepy coup d'état; these political risks can wreak havoc in areas from direct financial loss to asset abandonment. Not to mention, muddying the waters with contract violations and import/export restrictions. But hey, that's when your trusty PRI swoops in to save the day! It helps businesses mitigate such losses by covering many political risk-related eventualities. 
Explicitly:
– Expropriation or any unpredictable government actions leading to hefty financial loss
– Political violence causing property damage or, worse, an operation's full-stop in the country of investment
– Sovereign payment defaults, where governments get twitchy about repaying their debts
– Currency instability, and the resulting inability to convert or transfer currency
PRI covers risks arising in both stable major cities as well as emerging markets teetering on the edge of instability. So, if you're a small business looking to expand internationally, or you're dealing with expensive infrastructure projects abroad, PRI is a good egg to have in your basket. It enables you not just to recover from unpredictable hiccups but helps to maintain your sanity amidst the turbulent seas of geopolitical events. After all, in this high-stakes game of corporate life, it's all about playing your best hand.
Understanding Political Risks and How They Impact Small Businesses
Ever wondered how small businesses dance to the tune of political risks? Well, they do and this can be a real bugbear for them. Political risks can relate to a wide range of incidents, from terrorism to a civil war, from political unrest to insurrection. Even a minor regional disruption in political stability can send a tremor through the operation of a small business. Boo-yah, you've got it! This is especially true for industries such as finance, export and import sectors that serve as the heart, or let's say, the 'hub' of their local economies.
So, how can they shield themselves from getting caught in the lurch? Stick with me here. Picture this: a small business has taken a loan to purchase political risk insurance. Now don't jump your horses, it might take a bit to get your head around it, but trust me it's not rocket science. This insurance can offer coverage against a myriad of unpredictable events that might occur. Businesses and investors, even multinational corporations, typically purchase such policies under risk management strategies.
• Political risk insurance provides coverage against loss of investment when a political upheaval occurs.
• The insurer may compensate if their stock loses value due to a sudden political decline or such.
• It may even help protect against the risk of non-repayment of debt by financial institutions or default on a contract by a contractor. 
Simply put, it's about making sure a business doesn't roll the dice in risky geopolitical climates. Now, doesn't that sound like music to the ears of businesses wanting to protect their hard-earned cha-ching? Go figure!
Protecting Assets: Exploring Expropriation and Abandonment as Political Risks
Hold onto your hats, folks! We're about to delve into the world of political risks, where assets are as precarious as a house of cards and events can turn on a dime. The two big bad wolves that come howling at this door are, of course, expropriation and abandonment. If you're in the business of exporting, it's an unpredictable landscape you'll need to navigate. As the saying goes, "it's no use crying over spilt milk" – or in this case, over assets you've lost without any safeguards in place. Having said that, you can't underestimate the importance of insurance policies in providing a safety net. 
Now, let's slice it down. Expropriation is when your assets are seized or nationalized by the government – yep, just like that! It's a risk you may face when engaging in trade or investment, especially in countries where the political landscape shifts like quicksand. But hey! Don't start panicking just yet. While this scenario might be a tad overwhelming, the good news is that you can take steps to protect your interest. Being insured is the one tried and true method that provides you some cushioning when push comes to shove. With a proper insurance policy, you receive compensation that is, if not 100% fair, at least better than a poke in the eye with a sharp stick. On the flip side, in a worst-case scenario where the political risks have sky-rocketed, abandonment happens. This is where an exporter might need to call it quits and abandon the hub, their operations, or assets in a particular country. Rather cut and run than stick around in a losing game, right?
Navigating Currency Risks and Inability to Convert among Small Businesses
Ah, the challenges that small businesses face navigating currency risks and dealing with the pesky matter of translating one's hard-earned cash! It's a touchy subject that can really make or break their bottom line. Let's face it, when it comes to international trade, you're essentially trying to play the fiddle while balancing on a tightrope. With the winds of economic change constantly shifting, those currency values can be as unpredictable as a cat in a room full of rocking chairs. Slipping on the banana peel of currency fluctuation can cause a small business to tumble headfirst into a complicated web of economic mess. And when it comes to conversion limitations, well, it's akin to trying to squeeze blood from a stone. It can certainly affect the financial fluidity and future ventures if you're left high and dry without the ability to convert your currency. 
Here are a few potential problems to bear in mind:
– A sudden currency devaluation dropping on you like an unexpected piano from a skyscraper- Exchange rate discrepancies playing havoc with profit margins
– Inefficiencies and delays in conversion causing a domino effect on business operations. 
So tread lightly when you wander into the wild world of currency risks and conversions!
Final Thoughts: Why Political Risk Insurance is Vital for Small Businesses
Well, folks, here's the bottom line – in the fierce arena of business, having political risk insurance is vital for small businesses, not just a 'nice to have.' And let me tell you why. With the unpredictable nature of today's global political landscape, such insurance acts as a safety net, cushioning the blow when upheavals like the voting pendulum swinging unexpectedly or eyebrows-raising government changes take place. You see, without it, small businesses can find themselves up the creek without a paddle, in financial turmoil, struggling to keep their heads above water. It's a brave new world out there, and these businesses need to have the good sense to read the room, to predict and navigate the potential storms brewing on the horizon. 
And talk about rolling the dice! Some people belittle the necessity of political risk insurance, but failing to recognize its importance is a gamble that can lead to a king-sized headache. Having such a policy is like arming yourself with an umbrella in the midst of an imminent downpour. It won't stop the rain, but it'll surely keep you from getting drenched. Not only does it provide coverage for loss due to political violence, but also for –
• Expropriation and nationalization
• Currency inconvertibility and transfer restriction
• Sovereign non-payment 
Failing to grasp the importance of political risk insurance is like running a marathon with a blindfold on, hoping you won't trip. It's not just about surviving, mate, it's about thriving in a dog-eat-dog world. Even if political upheaval is not as predictable as the sun rising in the east, it doesn't mean you have to let your business go belly-up. Indeed, it's the uncertainty that underscores the necessity of political risk insurance. Wrap your head around that and leave nothing to chance!
Conclusion
Without any context or a text to summarize, creating a precise summary is challenging. However, I'll attempt to craft a general conclusion that incorporates the term 'predictable.'In conclusion, life mechanisms are often perceived as predictable patterns. There is an inherent comfort in predictability, as it provides a sense of control and assurance, whether it's in personal relationships, professional environments, or understanding global issues. Every decision we make is based on patterns that emerged from past experiences, leading us to predict a particular outcome. This predictability spectrum also marks our growth as individuals. It shapes our knowledge and understanding of the world and the systems that govern it, and helps us navigate through uncertainty. Nevertheless, a high level of predictability can also dull our ability to innovate and adapt. It is important to understand and appreciate the balance between predictability and unpredictability. As we move forward, further exploration and open-mindedness may lead us to redefine our understanding of predictability, hence promoting personal growth and the overall advancement of society.
FAQ's:
Q1. What is political risk insurance for small businesses?
A1. Political risk insurance for small businesses is a type of insurance that helps protect businesses from losses due to political events such as war, civil unrest, or changes in government regulations.
Q2. How does political risk insurance help small businesses?
A2. Political risk insurance helps small businesses by providing a predictable level of protection against losses due to political events.
Q3. What types of political risks are covered by political risk insurance?
A3. Political risk insurance typically covers risks such as war, civil unrest, or changes in government regulations.
Q4. Is political risk insurance available for all small businesses?
A4. Yes, political risk insurance is available for most small businesses.
Q5. How much does political risk insurance cost for small businesses?
A5. The cost of political risk insurance for small businesses varies depending on the type and amount of coverage needed.
Q6. What are the benefits of political risk insurance for small businesses?
A6. The benefits of political risk insurance for small businesses include protection against losses due to political events, a predictable level of protection, and peace of mind.
Q7. Is political risk insurance worth it for small businesses?
A7. Yes, political risk insurance can be a worthwhile investment for small businesses, as it provides a predictable level of protection against losses due to political events.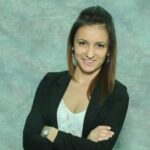 Sanela is a seasoned insurance expert with over 10 years of experience in the industry. Holding the title of Chief Insurance Analyst, he has a deep understanding of policy intricacies and market trends. Sanela's passion lies in educating consumers about smart insurance choices, and he's delighted to share his insights.