Understanding Liability Insurance and Its Importance
Well, let's dive right in folks! Life can throw you curveballs, I mean real boomerangs, and mishaps can happen, causing environmental pollution. Thank heavens for liability insurance, eh? It's like a guardian angel for businesses, protecting them from potential financial fiascoes that can pop up without any warning. With various branches under its umbrella such as environmental liability and pollution liability, this type of insurance is essential for mitigating risks associated with things like, say, hazardous waste disposal or pollutants emanating from a faulty heating or air-conditioning system. And mind you, that's just scratching the surface.
Imagine this, you run a construction company, and bam! An out-of-control fire leads to smoke pollution or your storage tank bursts, releasing hazardous materials. Not only would you have to shoulder the clean-up costs, but you'd also face claims for bodily injury and property damage from affected third parties. This is where liability insurance steps into the spotlight. It helps protect your business in the event of such environmental concerns. Here's how General liability policies, while they provide some coverage, often have a pollution exclusion, leaving you exposed to environmental risks. That's why you need pollution insurance and environmental insurance.- These insurance products cover legal costs as a result of environmental claims as well as the cost to clean up environmental damage. Pollution liability insurance typically also covers business interruption losses.
– Interestingly, environmental liability insurance can help cover pollution conditions not only resulting from your business operations but even from an environmental impairment that had already pre-existed on the property!
– The detail-oriented folks in the insurance industry, like your friendly neighborhood insurance agent, can tailor your coverage to meet your unique needs.
– Rest assured, if there are specific federal and state environmental laws you must meet, and should there be any finicky issues related to improper disposal of hazardous materials, the coverage could help manage these risks too. And remember, as the saying goes, "better safe than sorry". With the right liability insurance policy, you'll have peace of mind, allowing you to focus on what matters most – running your business successfully. Phew! What a roller-coaster ride it is to navigate the world of liability insurance, but trust me, it's definitely worth the ride!
Comprehensive Breakdown of Pollution Liability and Environmental Liability
Gosh, wading through the murky waters of insurance can be quite a pickle! Case in point, making sense of Pollution Liability and Environmental Liability; the two terms can trip you up, leaving you scratching your head in confusion. Fear not! We're about to break it down for you, steering clear of repetition and keeping the language vibrant yet slick.
Let's start with Pollution Liability, also known as pollution insurance. It's all-important coverage folks need to weather the storm of damages resulting from pollution-related mishaps. It's akin to a superhero cape or a knight's shield; it's there to protect you from the fallout of accidental toxic spillage or smoke from an out-of-control fire causing nasty pollution damage. Essentially, pollution liability insurance protects you from potential financial drainers, like cleanup costs, claims of bodily injury or property damage linked to environmental accidents. Its sibling, the Storage Tank Pollution Liability, is especially crafted for businesses managing, well, storage tanks (you guessed it!); and boy oh boy, do they benefit from pollution liability coverage!
Transiting now to Environmental Liability, it may raise an eyebrow; some may argue that they sound uncannily similar to Pollution Liability. But hold your horses, there's a twist in the tale. Environmental Liability coverage, or Environmental Impairment Liability Insurance to give it its full title, offers wider coverage for pollution exposures. While a standard general liability coverage might overlook the subtleties, an environmental liability policy leaps to your aid for claims related to environmental harm, including cleanup costs. It's a knight in shining armor whether it's an out-of-control fire or fumes from a faulty heating system. Need environmental consultants or cleanup post a hazardous materials situation? It's got your back! In a nutshell, it's insurance coverage you need to keep the tornado of ever-tightening federal and state laws from leaving you high and dry. It is an integral part of global insurance solutions, appealing to businesses with unique needs, like contractors who'd benefit from a contractor's pollution liability, or transporters who'd appreciate transporter insurance.
Phew! It's a lot to take in. But like a sturdy lighthouse guiding at sea, we hope this comprehensive breakdown navigates you through the choppy waters of pollution and environmental liability. Remember, whether it's business insurance, property insurance or commercial insurance, having the right coverage is essential for any risk management plans. Environmental protection isn't just about Mother Earth; it's about your financial safety too, that's something to mull over. Tune in next time when we delve into site pollution liability and how general liability coverage could interplay with your unique insurance needs.
Scrutinizing the Scope of Pollution Liability Insurance and Environmental Liability Insurance Cover
No kidding, the world of insurance can feel as murky as a bog sometimes, right? Let's see if we can piece together the puzzle that is Pollution Liability Insurance and Environmental Liability Insurance. Essentially, these two types of cover function as a safety net, shielding folks from the financial backlash when Mother Nature gets a raw deal. It's a case of "better safe than sorry", wouldn't you say?
Pollution Legal Liability, for instance, is a real lifesaver. This liability insurance is essential because if you're running a business that deals with potentially harmful substances, the last thing you want is to be left high and dry when an accidental spill occurs. You'd be up the creek without a paddle, for sure! Here's where Environmental Insurance Coverage swoops in like a superhero, covering direct loss, legal liability, and consequential loss resulting from pollution. Oh, and let's not forget about Transporter Insurance; it's like a really important wingman, particularly for companies shipping potentially toxic materials. Having quality insurance is especially important in these situations. No one wants to play Russian roulette with an oil spill or chemical leak!
Given that the implications of environmental negligence can be so severe, insurance provides coverage that is a necessary lifeline. This especially goes for businesses handling or disposing of materials that could harm the environment. At the end of the day, the objective of these insurance types is to act as buffers against Claims for pollution cleanup,  – Potential legal fees from pollution-related lawsuits,- Public liability claims from third-party injuries.
So you see, when it comes to Environmental and Pollution Insurance, it's not just about the dollars and cents. It's about owning our part in the big picture, it's the stitch in time that could save nine… or maybe even the whole planet. Especially important for companies dealing with environmentally risky operations, or landowners in potential hotspots for contamination, this insurance becomes less of an option and more of a necessity when we roll up our sleeves and really scrutinise it!
Deciphering the Need for Pollution Liabilities and Environmental Liabilities
Well, don't just stand there with your hands in your pockets! Let's take a crack at understanding the need for pollution liabilities and environmental liabilities, shall we? In today's world, where environmental consciousness is taking center stage, pollution legal liability and environmental insurance coverage have become quite the hot topics. Simply put, these are like protective shields for businesses, particularly those dealing with potentially toxic materials. It's not rocket science! If your company accidentally causes environmental damage, you've gotta foot the bill, and we all know that could cost an arm and a leg. Now, don't take this with a grain of salt, but liability insurance is essential. It's the bread and butter for any company involved in the transport and disposal of hazardous materials. For those folks, transporter insurance is especially important and well, it's clear to see why. Prevention is better than cure, after all. This type of insurance provides coverage for the host of issues that could spring up, resulting from pollution caused by various activities. For the love of office spaces, here's a short and snappy list to make it real easy for you:
Legal fees and investigation costs? Check.

Cleanup expenses from accidental leakages? Double check.

Damage claims from affected third parties? Triple check. It's crystal clear, isn't it? These insurances are especially important for companies, almost like a lifesaver, really. It's time we started playing ball with Mother Earth, don't you think? So fill your boots, get your company insured, and hand over a cleaner, safer environment to future generations. You won't regret it, trust me.
Evaluating the Average Insurance Cost of Pollution Insurance and Environmental Insurance
With a toss of the dice in today's business environment, the unknown risks associated with pollution and environmental damage cost the shirt off the back. And let's face it, pollution legal liability isn't exactly chump change; it's a bear to deal with. It's no wonder why liability insurance is essential for many a jittery organisation. The average insurance cost can be a tough pill to swallow for those just venturing into the world of business, but the investment surely pays off in spades. Environmental insurance coverage acts as a powerful shield, defending firms from the financial aftershock resulting from pollution incidents that leave them biting their nails in distress. With this in mind, it seems insurance isn't such a bitter pill to swallow after all.
Oh my days! How could we forget about transporter insurance? A company handling and transporting potentially toxic materials faces risks compounded. For them, insurance is especially important. They brave the storm each day, and the last thing they need is to be caught flat-footed by a catastrophic event. The cost of insurance for these companies can feel like a kick in the teeth, but considering the alternative, it's a no-brainer. The coverage these policies offer is unprecedented, especially important for companies moving products of a hazardous nature. It's a sigh of relief for them, knowing they are enjoying the fruits of their insurance investment every day. So, to chop it up Pollution legal liability can cripple an unprepared firm financially.- Environmental insurance offers protection against pollution-related damages.- Transporter insurance is an essential safeguard for companies dealing with toxic materials.- Insurance for companies in high-risk sectors isn't an expense; it's an investment.
Grasping the Importance of Liability Coverage in Professional Liability and Pollution Coverage
Well, let's get down to brass tacks, shall we? Liability Insurance, especially when it rolls into the territory of Professional Liability and Pollution Coverage, is much more than a feather in your cap—it's a downright necessity! It's like having an umbrella on a rainy day, except this umbrella safeguards you from the potential downpour of lawsuits and claims that could come raining down like cats and dogs. Imagine this scenario: You're carrying a bucket full of toxic materials as part of your daily grind, then, whoops! A spillage occurs, the environment is impacted—now that's more than just a monkey on your back. So, the stark reality here, folks, is that this insurance isn't just some fancy paperweight. No, it's a potential lifesaver that provides coverage for situations resulting from pollution and those messy instances you never dreamt could happen.Consider giving this a gander: This liability insurance is essential, particularly for those personalities in the transporter arena. They're dealing with a veritable cocktail of potential hazards, right? So, sit tight and consider what this insurance can cover:
Pollution Legal Liability

Environmental Insurance Coverage Holy smoke! Imagine trying to navigate those choppy waters without the right insurance! It'd be no walk in the park. So, yes, having this insurance in place is especially important for companies working with materials that can stir up a storm. At the end of the day, it's about grasping the importance of coverage and realizing it's more than just a sprinkling of protection—it's a sturdy shield. Frankly speaking, if the proverbial shoe fits and your company is in the crosshairs of these potential hazards, get that coverage! Better safe than sorry, as they say.
Conclusively Determining the Need for Pollution Insurance and Environmental Insurance in Combatting Environmental Pollution
Well, goodness me! It's about time we faced the music and came to grips with the daunting task of tackling environmental pollution. Now, let's be real! It's a tall order, and it ain't going anywhere anytime soon, without some heavy lifting. Just like an umbrella on a rainy day, pollution legal liability insurance is essential. It's not just a nicety – it's a downright necessity. The long and the short of it is that insurance provides coverage for a myriad of unforeseen circumstances resulting from pollution. Who would've thought that in our modern world, toxins could become such a nuisance? After all, it isn't always easy to predict when or where toxic materials might rear their ugly heads. So, getting down to brass tacks, having proper environmental insurance coverage is certainly a no-brainer. Here's a quick rundown for you It helps foot the bill when trouble comes a-knocking.- It serves as your knight in shining armor, shielding you from potential financial ruin. – Oh, and lest we forget, transporter insurance is especially important.
From industrial corporations to transportation companies, these insurances are especially important for companies dealing with potential environmental hazards. It's like a safety net, enabling companies to jump into the fray, ready to manage their environmental responsibilities without the looming specter of bankruptcy. Without mincing words, the role of pollution and environmental insurances in wrangling with environmental pollution is as clear as day! Given the costs and the potential fallout from a pollution incident, why, it'd be like playing with fire not having it. It's high time we made the leap and conclusively determined their true value in this ever-continuing battle.
Conclusion
In the modern era, with increased awareness about environmental issues, pollution legal liability has gained significant importance in legal and corporate arenas. As a result, liability insurance is essential for businesses, particularly those involved in industries using or transporting toxic materials. Such corporations can potentially cause environmental damage resulting from pollution; hence, they face potential lawsuits.
To avoid severe financial losses, such companies must consider environmental insurance coverage. This specialized form of insurance provides coverage for costs associated with pollution-related incidents, damage repairs, legal fights and cleanups. Its essence is especially apparent in companies that transport potentially hazardous pollutants. This makes transporter insurance not only a prudent but often essential strategy to mitigate risk.
Moreover, this type of insurance is especially important for companies that handle toxic materials, as they are legally accountable for any environmental harm caused by their operations. Therefore, implementing a robust insurance policy is vital for such firms as it safeguards them against lawsuits and claims, thus securing their operational continuity. In conclusion, given the increasing legal and societal emphasis on environmental preservation, securing environmental insurance coverage to guard against pollution legal liability has become critical. It is especially important for companies in relevant industries to ensure they carry adequate transporter insurance. This demonstrates a company's commitment to environmental safety by mitigating the risks and consequences resulting from pollution.
FAQ's:
Q1. What is pollution legal liability?
A1. Pollution legal liability is a type of liability insurance that provides coverage for damages resulting from pollution, including toxic materials.
Q2. Why is liability insurance essential?
A2. Liability insurance is essential for companies to protect themselves from potential legal and financial risks resulting from pollution.
Q3. What type of environmental insurance coverage is available?
A3. Environmental insurance coverage can include transporter insurance, which is especially important for companies that transport hazardous materials.
Q4. How does insurance provide coverage for pollution?
A4. Insurance provides coverage for damages resulting from pollution, including toxic materials, and is especially important for companies that transport hazardous materials.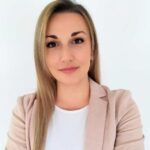 Nina with years of experience under her belt, excels in tailoring coverage solutions for both individuals and businesses. With a keen eye for detail and a deep understanding of the insurance landscape, Nina is passionate about ensuring her clients are well-protected. On this site, she offers her seasoned perspectives and insights to help readers navigate the often intricate world of insurance.