Understanding Pollution Liability Insurance
Boy, oh boy! Navigating the murky waters of pollution liability insurance can be as tricky as walking a tightrope! This type of insurance swoops in like a knight in shining armor to provide coverage when businesses unintentionally contribute a pollutant that causes property damage or bodily injury. Imagine spilling a cup of coffee – only it's not coffee, it's a potentially harmful contaminant, and you're not in your kitchen, you're running a business exposed to various environmental risks. You might be thinking, "Well, doesn't my general liability policy cover that?" Hate to break it to you, but, unfortunately, it's often an exclusion in many general liability policies. Let's paint a picture, shall we? One fine day, a spill happens at your operating site, causing environmental damage. In addition to the cleanup costs, you're suddenly facing third-party injury claims, the potential for business interruption, and the daunting task of legal defense. This is where pollution liability insurance comes riding to your rescue, providing your business operations with a safeguard and peace of mind. It's very much like an all-rounder, tailored to the unique needs of your specific industry, providing coverage options such as pollution legal liability, contractors pollution liability, products pollution coverage, and more. Not just that, it can even offer protection against incidents caused by "sudden and accidental" releases of contaminants.
*Pollution Liability Insurance – your shield against:
    – Property damage claims due to accidental release of pollutants
    – Bodily injury claims from third-party due to exposure to the pollutant
    – Cleanup costs for the mess left behind
    – Legal defense fees
Who says all insurance has to be as dry as a desert? Contact us, the team of underwriters and insurance professionals today for environmentally-friendly advice and protection. We are here to help businesses understand and manage their environmental impact. Let us be the sturdy umbrella that shields your business from the unrelenting, torrential rain of environmental claims. Buckle up, or rather, insure up, and get prepared for any unexpected pollution incidents that might slip through the cracks.
How Pollution Liability Insurance Coverage Protects Your Business
Hold onto your hats, folks! Let me take a whirl at explaining this whole pollution liability insurance thing. At the heart of it, pollution liability coverage is an angel in disguise, designed to protect your business from the hard-hitting financial implications of pollution-related claims arising from your operations. Say, for instance, you own a bustling recycling company, handling potentially contaminating materials daily. Well, a pollution liability policy comes in mighty handy, offering a safety net against the accident-prone potential of your daily goings-on. It swoops in with its proverbial cape, providing coverage for your legal defense fees, damages caused by contamination and other financial burdens that could come a-knockin'. 
But wait! There's more! This isn't your run-of-the-mill, general liability insurance. It's important to talk to a reputable insurance broker who has your best interest at heart about the specifics. You see, businesses must ensure they adequately address their potential environmental risks. This type of policy is tailor-made to help businesses focus on their operations without the headache of potential legal battles. 
Here's the low-down: these policies offer a variety of coverage limits, depending significantly on your claims history, the nature of your business, environmental laws and regulations, and anything that could potentially pollute the environment (such as waste disposal, waste treatment, and contaminated properties). Stick with me, folks:
– Pollution liability insurance policies could cover "sudden and accidental" incidents, meaning, you know, those unforeseen, out-of-the-blue mishaps.
– It takes care of legal expenses and legal fees that may arise from environmental liabilities.
– Coverage may also extend to commitment to environmental, risk management and pollution prevention practices.
So, pull up your socks and contact us today to get your hand on this comprehensive coverage. By the end of it, you'll be sleeping like a baby, knowing your insurance provides financial protection against the potential environmental trouble that could potentially throw a wrench in your plans. Trust me, you don't want to be caught without this lifesaver when your insurer comes calling.
General Liability vs. Pollution Legal Liability in Insurance Policies
Oh boy! Let's roll up our sleeves and sink our teeth into the nitty gritty world of insurance, shall we? One thing's for sure, spinning the roulette wheel between General Liability and Pollution Legal Liability insurance policies is a tricky business. On one hand, we have Commercial General Liability insurance – the great old workhorse of types of insurance policies. It's like a sturdy umbrella, there to shield the policyholder when the proverbial rain starts pouring, specifically when unexpected lawsuits or liability claims charge at them like a bull in a china shop. But—and there's always a but—Commercial General Liability insurance does have its limitations, more so when it comes to acknowledging environmental liabilities. Say, for example, your business suddenly spills a vat of neon-green toxic waste, causing damage that was anything but planned. Here, addressing environmental liabilities can become rather challenging. A Commercial General Liability policy typically covers "sudden and accidental" incidents, kind of like a run-of-the-mill fender bender. However, the finer print sometimes can elude broader environmental mishaps, potential to cause more headaches, figuratively and possibly even literally! That's where pollution legal liability insurance steps in. This policy is designed expressly to help cover these precise environmental curveballs. With numerous businesses wising up to the fact that environmental risks aren't just the stuff of chemical plants or Page-3 scandals, insurance providers are detailing more comprehensive policies. And let me tell you, it's about as comforting as a warm blanket on a cold winter's night, ensuring that businesses may continue their operations without the looming fear of crippling, unforeseen costs. 
The Importance of Environmental Insurance Coverage for Business Owners
Without a shadow of a doubt, the lion's share of savvy business owners grasp the terrific importance of environmental insurance coverage, quite like the way a momma bear fiercely guards her cubs! Taking a bird's eye view, when you dip your toes into the rough-and-tumble world of entrepreneurship, having your back protected against unforeseen environmental calamities – those pesky 'sudden and accidental' incidents – can save you from a real pickle. You see, we're talking about coverage that safeguards against the sky-high costs associated with potential hazardous substance releases or even straightforward issues such as water pollution. Sure as eggs are eggs, the last thing any shrewd business person wants is the mother of all bills dropping into their lap without a cushion to soften the blow!
Now, let's chew the cud on the nitty gritty. Why is this coverage a must-have item on every entrepreneur's checklist, you ask? Well, for starters:
– Last thing on earth you need is a boot on your neck because of hefty fines or costly clean-ups due to environmental gigs! This insurance can feel like a get out of jail free card in Monopoly, easing the burdens, financial and otherwise.
– Secondly, your reputation is on the line! Who'd want to do business with the guys responsible for a rotten egg smell in the neighborhood or a Technicolor creek running through town?
– Lastly, no one in their right mind wants lawsuits raining down like cats and dogs on a windy day. So, this coverage serves as a protective umbrella.
Yes sirree, environmental insurance, it's not just a passing fad, it's a business owner's sturdy shield in today's ever-changing, and occasionally treacherous, corporate landscape.
Products Pollution: The Role of Professional Liability in Environmental Protection
Well, slap my hand and call me "Sally!" The issue of product pollution is akin to a bull in a china shop. It provokes rambunctious, heated debates faster than a hot knife through butter. Environmental protection is crying out for aid, and one peculiar place it's beckoning from, believe it or not, is the world of professional liability.
Before you start scratching your head and say, "Well, butter my backside and call me a biscuit, what's that got to do with anything?" Let's dive right in, shall we? It turns out, professional liability has made a surprising, yet compelling, star appearance. It seems this 'sudden and accidental' contender could prove instrumental in curbing product pollution. It's akin to making a silk purse out of a sow's ear – transforming the not-so-environmentally-friendly humdrum of our daily life products into tools of environmental protection. A virtuous cycle, if you will, fostering responsible practices by:
1. Laying down the law on industries causing pollution.
2. Making corporations think twice about their adverse environmental impact.
3. Encouraging the development of greener, more sustainable products.
So, my friend, it ain't over till it's over, and the fight for our planet's future needs every ally it can get, even if they are born from unexpected quarters. Professional liability and its role in environmental protection is no longer the pink elephant in the room; it's the hero we never knew we needed.
Managing Environmental Risks: The Interplay of Commercial Auto and Pollution Insurance
Wow, the world of insurance sure ain't a stroll in the park, huh? Juggling between commercial auto and pollution insurance can be a real tightrope walk when it comes to managing environmental risks. After all, it's no secret that businesses need to be quick on their feet to adapt to the 'sudden and accidental' hazards that pop up. With plenty of potential pitfalls lurking around every corner, companies need to cover all their bases while ensuring they don't end up paying through the nose.
Now, get this straight, you brilliant entrepreneurs out there: commercial auto insurance is your lifeline when your vehicle, along with the precious cargo it may be hauling, causes an environmental kerfuffle. Coming to your rescue like a knight in shining armor, it can save your skin in case of toxic spills or damaging emissions. On the flip side, pollution insurance is like an unwavering safety net, cushioning you from the financial harm of environmental damage your enterprise may inadvertently inflict, including cleanup costs and potential lawsuits. Talk about a double whammy of protection, eh? 
Here's some food for thought:
– A well-rounded policy provides the much-needed cover for 'sudden and accidental' incidents as well as gradually occurring pollution.
– Ensuring the interplay of both these insurances gives your business a stronger safety net.
– While commercial auto insurance primarily covers accidents, pollution insurance takes a broader perspective, encapsulating a whole manner of environmental risks. 
So yeah, that's the long and short of it. Striking the perfect balance between these two can be the difference between sailing smoothly or hitting the rocks. So be sure to cross your t's and dot your i's when it comes to environmental risk management!
Responding to Pollution Claims: Ensuring Adequate Environmental Claims Coverage in Your Liability Insurance Policy
Talk about being caught between a rock and a hard place! Navigating the murky waters of environmental claims can feel like you're knee-deep in sludge. You see, when a pollution claim is made, the first port of call is to change tack and maneuver through your liability insurance policy. It isn't always a walk in the park! Isn't it a kick in the teeth when you suddenly discover, quite by accident, that your insurance coverage is about as helpful as a chocolate teapot?
Whoa, hold your horses, friend! You say "sudden and accidental" and I say, isn't that precisely what makes these scenarios so hair-raising? Before you're knocked sideways by a curveball claim, what you need is a bulletproof umbrella to shield you from the downpour. So, what should you ensure when looking at environmental claims coverage in your policy? Let me break it down:
•Kick-off by scrutinizing the fine print. Some events are as stealthy as a cat on a hot tin roof! Ensure that your policy covers not only sudden, but also accidental incidents.
•Do not let the grass grow under your feet while dealing with ongoing pollution scenarios. Your policy should cover gradual as well as sudden pollution events.
•Verify that your policy is as wide as the ocean, covering a comprehensive range of potential pollutants.
Remember, hindsight is 20/20, and it's always 'happier days' until it happens to you. So, try to stay one step ahead of the game, and remember, there's no such thing as a stupid question when it comes to your insurance agent! Audience, hail the tortoise, not the hare, in the race to secure environmental claim coverage!
Conclusion
In conclusion, the phrase "sudden and accidental" is often used in contexts where unforeseen circumstances or unexpected events occur. Over the course of our discussion, it became evident that this term is integral in various fields like insurance, law and disaster management. For instance, a "sudden and accidental" event in insurance policy may cover damages from unexpected incidents such as a car accident or a house fire. Similarly, in law, it refers to an unanticipated mishap that could affect the criminal or civil liability of the parties involved. In disaster management, "sudden and accidental" signifies natural or man-made disasters that occur without warning, thereby requiring efficient preparedness and responsive strategy. Understanding and appropriately utilizing this term enables individuals and institutions to better manage the risks and implications associated with unforeseen events. As much as planning and foresight are essential, the inevitability of "sudden and accidental" occurrences requires equal attention. By acknowledging this reality and incorporating it into our various operational frameworks, we can cultivate a more resilient and adept society capable of navigating the unpredictable landscape of life. Thus, "sudden and accidental" serves as a critical reminder of the unpredictable nature of our existence, instilling in us the need for readiness and adaptability.
FAQ's:
Q1. What is pollution liability insurance?
A1. Pollution liability insurance is a type of insurance that provides coverage for businesses against sudden and accidental pollution-related losses.
Q2. What does pollution liability insurance cover?
A2. Pollution liability insurance covers businesses against sudden and accidental pollution-related losses.
Q3. What is sudden and accidental pollution?
A3. Sudden and accidental pollution is an unexpected and unintended release of pollutants into the environment.
Q4. What types of losses does pollution liability insurance cover?
A4. Pollution liability insurance covers businesses against sudden and accidental pollution-related losses, such as property damage, bodily injury, and clean-up costs.
Q5. Who needs pollution liability insurance?
A5. Any business that produces, stores, transports, or disposes of hazardous materials should consider purchasing pollution liability insurance.
Q6. How much does pollution liability insurance cost?
A6. The cost of pollution liability insurance depends on the type and amount of coverage needed, as well as the size and type of business.
Q7. What is the difference between pollution liability insurance and general liability insurance?
A7. Pollution liability insurance provides coverage for businesses against sudden and accidental pollution-related losses, while general liability insurance covers businesses against claims of bodily injury, property damage, and personal and advertising injury.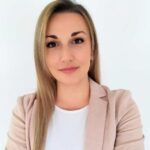 Nina with years of experience under her belt, excels in tailoring coverage solutions for both individuals and businesses. With a keen eye for detail and a deep understanding of the insurance landscape, Nina is passionate about ensuring her clients are well-protected. On this site, she offers her seasoned perspectives and insights to help readers navigate the often intricate world of insurance.