Understanding Product Liability Insurance: An Overview
Ah, Product Liability Insurance! Now, there's a head-scratcher for many a business owner. Sorting out this kind of insurance is a bit like trying to understand rocket science for some, isn't it? So, let's unravel this mystery together, bit by bit. Put simply, this specialized type of insurance provides coverage when a business's product causes bodily injury or property damage. Hmm, you might think your general liability insurance already covers that, right? Well, not quite. Think of Product Liability Insurance as a safety net – if your business manufactures, distributes, or sells products, you could be held accountable, or as they say 'liable', for any injuries or damage these products might cause. Scary thought, isn't it? The police, however, limit what the insurance company may payout per incident. Now, these costs can vary greatly depending on various factors like the type of business you run, the perceived risk associated with the products you sell, and your annual sales. With this policy in hand, you or your business can be shielded from legal suits and financial losses resulting from product-related incidents. Through thick and thin, it allows your business to take a breather, ensuring injuries or damage won't cause irreparable harm to your wallet or reputation. Key things it may include are Legal defense: You're up to your eyeballs in legal jargon and courtroom drama, but this policy can help with the cost and hassle, offering a solid defense- Settlement payment: If a claim is determined to be valid, your insurer would typically finance the settlement.- Injury expenses: Be it bodily injury or damage to property, this insurance can help you cover such unexpected expenses.
But hold your horses! It's important to do your homework and ensure the policy you choose provides the coverage you need because there could be exclusions lurking in the small print. Remember, not all products are created equal; therefore, product liability insurance policies and their costs can differ greatly. To keep your business from running aground, review your policy with a keen eye, and discuss it with your insurance provider to ensure you're protected from variables that put your business at risk. The great news is that this insurance coverage can also help protect your business's reputation – a precious but fragile commodity. Now, isn't that a weight off your shoulders?
The Importance of Product Liability Insurance for Businesses
Well, folks, let's cut to the chase. The importance of product liability insurance for businesses can scarcely be overstated. It's like an umbrella on a rainy day—it won't stop the rain, or in this case, incidences from occurring, but it'll certainly shield your business. Picture this, you're a manufacturer or retailer who's dealt with a pesky lawsuit, courtesy of claims related to a defect in the products you sell. Then, there's that horrid feeling that rips through your chest, reminding you of the gaping hole it'll leave in your pockets. Ouch! But, here's the juice—product liability insurance can help you take the edge off such disasters. It provides protection when your business sells a defective product that may cause injury or harm to customers. Hold up though! Product liability insurance doesn't just jump to your rescue in terms of court judgments. Oh no, the benefits run deeper. Insurance can also cover investigation costs—let's say, when there's a need to dissect the supply chain when faults arise. Any business, from the distributor to the golden-egg-laying retailer, can heat up faster than a pancake flip when slapped with a lawsuit, becoming liable in the blink of an eye. That's why product liability insurance is vital, as it protects manufacturers and others involved. Now, about product liability insurance costs, much like summer and winter, they can vary depending on the industry and the risk involved. High-risk industries can cause product liability insurance premiums to soar, just like a hawk spotting its prey! It's important to keep in mind one thing: product liability insurance typically has policy limits, which define the maximum amount the insurance will pay against a lawsuit. So, before you put up a "business as usual" sign, heed this warning: Getting product liability insurance should be a priority. You can then kick back, knowing you have a safety net—rain or shine!
Manufacturing, Selling, and Distributing: General Liability vs Product Liability Insurance
Well, folks, when you're sliding into the nuanced sphere of manufacturing, selling, and distributing, it's high time to wrap your head around two vital types of business insurance – General Liability and Product Liability insurance. Hold up! Don't let the jargon get ya spooked! Think of General Liability Insurance as an incredibly handy umbrella – there to swoop in when you're in deep soup, covering a plethora of issues, from bodily injuries on your premises to damages caused by your advertisements. Yep, that got your attention, didn't it? And then, sauntering in like a big-shot, we've got the Product Liability Insurance. This guy doesn't mess around! Designed to protect businesses specifically against lawsuits – oops, someone said 'sue' – from damage or injuries caused by the products they sell. Now, for those who manufacture or sell products, listen up! This is about as serious as a heart attack! When a mishap from a product you sell slips up, product liability insurance can help cover the costs – yep, we're talking major moolah here. You wouldn't believe how much it costs to deal with these headaches! Collect and take in the details, 'cause knowing the specifics of what your product liability insurance covers is all the rage these days, and it may also, I kid you not, be a golden ticket to save your business. The rate of protection varies based on your product's risk – for some it's a walk in the park, for others it's like juggling dynamite. So, add these terms to your lexicon, keep 'em in your back pocket and believe me, it could be the spitter you plug into a leaking legal dam. * Inc's facts:   – General Liability vs Product Liability: Know the difference   – Manufacturing or sell? Product Liability is your best pal   – Sue-happy world: Protect your business   – Deciphering what your insurance covers: It's worth its weight in gold   – The cost estimation: An ounce of prevention is worth a pound of cure!
Unpacking Key Product Liability Insurance Terms
Oh boy, treading the waters of product liability insurance can be like walking through a minefield! It's chock-full of legal jargon and complex terms that can make your head spin. To cut to the chase, when things go pear-shaped and someone decides to sue for a defective product, this is your much-needed safety net. Now, don't get any ideas that it's all gobbledygook. No, siree! You'd have a few essential terms to grasp and keep in your toolkit, and blimey, aren't you in for a fun ride!
First off, there's 'Defective Products', it's the heart and soul of this insurance. These are the goods sold or distributed by you that failed to meet a certain standard or caused harm. Then, comes 'Products Completed Operations'. This phrase might seem like it's dangling in space but it's as vital as the steering wheel in your car. It refers to claims arising from your products' damage after you've already delivered or installed it. Lastly but oh-so-importantly, we have 'INC' incorporated I guess, bally essential it is. It simply refers to the legal process of forming a corporation under state law. To put it in a nutshell 'Defective Products': Goods sold or distributed by you that end up causing harm.- 'Products Completed operations': Claims resulting from product damages after being delivered or installed.- 'INC': The legal formation of a corporation. That's it, folks! You've treaded the rough terrains and come out on the other side, savvier about product liability insurance terms. Now, go ahead, flex those knowledge muscles!
How the Cost and Limits of Product Liability Insurance Policies May Vary
Oh, buddy, figuring out the cost and limits of product liability insurance policies can be trickier than a cat on a hot tin roof! It's not a one-size-fits-all game, far from it in fact, as the prices and restrictions fluctuate depending on an array of variables. If your business seems to have more risks—you know, like those daredevil companies manufacturing high-intensity chemicals—the insurance folks might work up a sweat and charge you more. And then, there are the limits; it's like that age-old adage, you give an inch, they'll take a mile! Some policies offer substantial coverage, helping you soar financially even amidst a storm of lawsuits, while others might leave you high and dry, covering just a fraction of potential damages.
What's that? You need a little help deciphering this? Ah, no worries. Let's break it down like a fraction. When you're imprinting your John Hancock on that product liability insurance policy, here's what could swing the pendulum Company's background: All those years you spent building your business? They count! An established enterprise with a clean slate would get a sweeter deal. Look, ma, no lawsuits!- The type of product: You wouldn't compare apples and oranges, right? Same way, the boys over at insurance wouldn't lump all products into a single basket. High-risk products—like small knickknacks easily swallowed by playful toddlers—involve elevated risk, hence, pricier policies.- Geographical uptake: Businesses spread far and wide would deem larger risks, triggering heftier premiums.
So at the end of the day, the ins and outs of product liability insurance aren't that cut and dry. Instead, it's juggling more balls than a circus performer. But remember, finding the right policy is certainly not mission impossible. Crack the whip, dip your toes in, and before you know it, you'll be up to your elbows in the best policy for your business, without breaking the bank.
The Claims Process: How to File a Product Liability Insurance Claim
Boy oh boy! Involved in a pickle with a faulty product you've sold? Well, fret not. Navigating the rocky road of filing a product liability insurance claim may seem like trying to find a needle in a haystack, but it's not as tricky as it sounds, if you keep your wits about you. Essentially, you kick things off by alerting your insurance company about the problem at hand. Just remember, honesty is the best policy – spill the beans about everything that's relevant. The aim of the game is to provide as clear a picture of the incident as possible, grounding your account in the nitty-gritty details sans any fabrications. Here's the brisk rundown, for your convenience Gather all documentation, leaving no stone unturned- Reach out to your insurance provider, ASAP, don't dilly-dally!- Keep all communication lines wide open, you'll need 'em!
After you've reached out, you might feel like a fish out of water, but hang in there. Your insurance provider's claims adjuster is dispatched to investigate your case. Don't be taken aback – it's just part of the process. They'll examine the incriminating product, interview involved parties, and trawl through any supporting documents. Lo and behold, once they've done a thorough deep dive, they'll conclude whether your claim holds water, setting the stage for negotiation and settlement. So, weather the storm cause it ain't over until the fat lady sings! With a little patience, you'll be cruising on the highway to resolution. It's about crossing the bridge when we come to it, right?
Requesting a Quote and Including Product Liability Insurance to Your Coverage
Well, let's cut to the chase! Requesting a quote isn't as tricky as it sounds. It's as simple as pie – just round off the necessary details about your business and your product, and voila, you're ready to glide through the process. Remember, it's no piece of cake to calculate the costs and risks involved without all the necessary information at hand. So, don't hesitate to spill the beans about your business; after all, the devil is in the details. Now, adding Product Liability Insurance to your coverage, that's where the rubber hits the road. You might think, "Is it necessary?", or "What's the worst that could happen?", and while it's true – not all skies are gloomy, it's worth being prepared for rainy days. No one wants their hard work to go down the drain because of an unforeseen mishap, right?- Product liability insurance covers you if your product causes harm or injury to anyone.- It also covers legal fees if your company is taken to court because of a product-related incident. Heads up! Owning a business ain't all sunshine and rainbows, and this includes the product side as well. 'Inc'idents do happen, and when they do, they can hit you like a ton of bricks. You wouldn't walk a tightrope without a safety net, would you? Well, think of Product Liability Insurance as your financial safety net, your 'inc'surance against the unexpected. It's another arrow in your quiver, friends. A stitch in time, saves nine! So, buckle up, gather your facts, ask for that quote, and secure that coverage.
Conclusion
Apologies for the lack of clarity in your request. I'd be happy to create a 250-word summary/conclusion for you, but I will need some more context to incorporate the words accurately. The word provided is "[inc]", if there are additional words that need to be included, please provide them as well or provide a text body for which the summary/conclusion is needed.
FAQ's:
Q1. What is product liability insurance?
A1. Product liability insurance is a type of insurance that provides protection against claims resulting from injuries or damages caused by a product. It covers legal costs and any awards for which the insured may be held liable.
Q2. What does product liability insurance cover?
A2. Product liability insurance covers legal costs and any awards for which the insured may be held liable for injuries or damages caused by a product.
Q3. Who needs product liability insurance?
A3. Any business that manufactures, distributes, or sells products should consider purchasing product liability insurance.
Q4. What is included in product liability insurance?
A4. Product liability insurance typically includes coverage for bodily injury, property damage, and personal and advertising injury caused by a product.
Q5. What is the difference between product liability and general liability insurance?
A5. Product liability insurance covers claims resulting from injuries or damages caused by a product, while general liability insurance covers claims resulting from bodily injury, property damage, and personal and advertising injury caused by the business's operations.
Q6. What is the cost of product liability insurance?
A6. The cost of product liability insurance varies depending on the type of product, the size of the business, and the amount of coverage needed.
Q7. What is the difference between product liability and professional liability insurance?
A7. Product liability insurance covers claims resulting from injuries or damages caused by a product, while professional liability insurance covers claims resulting from errors or omissions in the performance of professional services.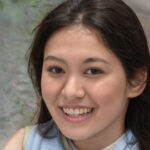 Khubon has been guiding clients through the complexities of various insurance policies. With his vast knowledge and hands-on experience, Khubon is dedicated to helping individuals and businesses make informed insurance decisions. Through this site, she shares valuable insights and expertise to demystify the world of insurance for readers.