Introduction to Product Liability Insurance
Ah, the wild and woolly world of product liability insurance! You know, it's not just the alphabet soup that can be a real mind-boggler for businesses that manufacture or sell products. The tangled webs of product liability coverages, legal obligations, and lawsuits are enough to give anyone a splitting headache. Strap in, though. We're going to take a seamless gander at this beast so you can get a good grip on the role it may play in your business.
Just to set the ball rolling, here's the nitty-gritty on product liability. By the book, it's a smorgasbord of state regulations whereby a manufacturer, distributor, supplier or retailer can be held liable for any lawsuits resulting from an injury, damage, or fatality caused by their product. Now, you'd think it'd be as easy as pie to determine fault, right? Well, you'd be wrong! More often than not, lawsuits hinge on the theory of strict liability, meaning that plaintiffs only need to prove that a product was defective, not necessarily who was at fault. In a nutshell, it means you could be strictly liable for product defects that cause injuries or property damage, regardless of the precautions you've taken. Any risk of injury that could cause a potential liability suit is covered under product liability insurance policies. These crucial policies cover a couple of key areas If your product's deemed defective and causes bodily injury or property damage, your business could get in a pretty tight spot. Product liability insurance swoops in to cover legal fees or any awards granted in court, protect your business's finances and keep your head above water. – Should your product show any strain due to flaw, injury, or downright inadequate instructions, the subsequent warning, recall or alteration could punch a gaping hole in your wallet. Product liability insurance is the superhero that swoops in to cover those costs, too. As much as we'd love to wish away product liability claims, they're a harsh reality of the business world. So bite the bullet, engage a savvy lawyer or broker, and get familiar with this kind of coverage. After all, it's better to be safe than sorry – and let's not beat around the bush, you don't want to be the one left holding the bag if an accident happens. It's just good sense to obtain product liability insurance, minimize risks associated and ensure your business stays on course for success. So, keep in mind: product liability insurance isn't just an expense, it's the linchpin that could save your business from going belly up.
Importance of Product Liability Insurance for Businesses
Boy, oh boy! Who'd have thought running a business would be such a high-wire act? It's no secret that in today's consumer-centric industry, the last thing any seller or wholesaler wants is to find their name plastered all over a lawsuit. Product-related mishaps or accidents can land you in a piping hot pickle. Could result in a buyer, or even worse, a whole gaggle of them, coming at you with pitchforks and torches, ready to sue. Sadly, many states don't spoil sellers and thus, you may be held responsible for medical expenses, damages or fatal injuries resulting from your product. So here's some insight for you, one should never undervalue the importance of product liability insurance for businesses. As an entrepreneur, you may be tossing and turning at night, carrying the burden of worrying about hardware you've installed, products you've sold, whether or not you provided adequate instructions. By Jove, it's enough to turn anyone's hair gray! This is where product liability insurance sticks its neck out for you. It acts as a safety net, covering potential types of claims related to product use. This type of coverage is a shrewd move to protect your business. In no certain terms, it's putting up an umbrella before it starts raining.- It covers the legal hullabaloo if consumers get injured by your product. Thus, it lessens the likelihood of you getting held responsible for their medical expenses.- It also helps to keep your business afloat by covering claims that could alter the financial stability of your business.- It can foot the bill for the premium you'd pay, if ever a consumer files a contract against your product, even if you weren't directly at fault. The gist is, securing product liability insurance may not always seem feasible, but when the chips are down, you'll be grateful you took the plunge. So dive in, purchase that policy, and secure your business from turning into a house of cards.
Product Liability Insurance Coverage: Understanding the Scope
Y'know, they say there's no such thing as a free lunch. When it comes to the business world, this adage is as true as a blue sky. You are responsible, as a product manufacturer, for the safety and well-being of your customers. It's like walking a tightrope, and one false step, one unsafe product in the hands of a customer, could send you tumbling into a litigation abyss. But chin up! That's where product liability insurance coverage swoops in for the rescue!
Picture this: you're a manufacturer with goods flying off the shelves. You're riding high, right? But hold your horses! There's a reason you may need to buy product liability insurance. Just as sure as eggs is eggs, accidents can happen without warning. That hot new toy might trip up a tot or your gadget could go on the fritz causing an injury. Your product liability insurance keeps you covered, and insured against potential claims. Here's a little breakdown to make things easier Protects against manufacturing or design defects: Your favorite teddy could turn into a choking hazard!
– Shields from marketing misrepresentation: That advertising claim of 100% safe, might bite you back.
– Secures against unforeseen mishaps: Life's unexpected curveballs are less scary when you're insured against them. Having product liability insurance coverage is not just a safety net. It's your knight in shining armor, ready to safeguard your business from the unpredictable tumult of product-related lawsuits and damages. So, don't be left out in the cold when the storm of product liability claims hits.
Potential Risks and Benefits Associated with Product Liability Insurance
Well, jumpin' Jehoshaphat! Have you heard about product liability insurance? You may need to sit down for this. As sure as God's got sandals, this is a bit of knowledge that can flip your world upside down! With this sort of insurance, businesses can rest easy, knowing they're covered if a product they sell turns out to be unsafe. It's like having an apple a day to keep the doctor away, but for your livelihood. But remember, every rose has its thorn, and this insurance is no exception. Now, you might ask, why should a business buy product liability insurance? Well, for starters, it gives peace of mind. Knowing that you're insured against potential lawsuits if a product goes sideways? It's a comfort, like mom's chicken soup on a cold day. But hold your horses, partner! It's not all sunshine and rainbows. There could be potential risks such as:  – Insurance not covering the full cost of a lawsuit- The business taking a hit in public opinion due to the faulty product- Possibility of insurance premiums going up after a claim. And let's not forget the reason behind this insurance – a faulty product. Things like this can give a business owner the heebie-jeebies in no time flat. So it's always worth weighing the pros and cons, folks.
Conclusion
In conclusion, it's important to consider several factors before making decisions, particularly regarding purchases. The main reason why one should buy any product or service thoroughly centers on personal utility and potential financial implications. However, individuals may need to evaluate safety standards as well to ensure what they buy isn't unsafe for use. It's equally crucial for purchased items, especially assets, to be insured. An insured commodity gives its owner peace of mind, knowing that they are covered should anything go wrong. Thus, while buying anything, it's not just about the immediate satisfaction, but also its implications on safety and whether it can be insured to mitigate risks.
FAQ's:
Q1. What is product liability insurance and why should I buy it?
A1. Product liability insurance is a type of insurance that provides protection for businesses against claims of injury or damage caused by their products. It is important to buy product liability insurance as it can help protect your business from financial losses if a customer is injured or their property is damaged due to an unsafe product.
Q2. Who is insured under product liability insurance?
A2. Product liability insurance typically covers the manufacturer, distributor, and retailer of a product. It can also provide coverage for the product itself, as well as any damages or injuries caused by the product.
Q3. What are the reasons to buy product liability insurance?
A3. There are several reasons to buy product liability insurance. It can help protect your business from financial losses if a customer is injured or their property is damaged due to an unsafe product. It can also provide coverage for the product itself, as well as any damages or injuries caused by the product.
Q4. What types of products may need product liability insurance?
A4. Any product that could potentially cause injury or damage to a customer may need product liability insurance. This includes products such as food, toys, electronics, and medical devices.
Q5. What are the pros and cons of product liability insurance?
A5. The pros of product liability insurance include protection for businesses against claims of injury or damage caused by their products, coverage for the product itself, as well as any damages or injuries caused by the product. The cons of product liability insurance include the cost of the insurance, as well as the potential for increased litigation.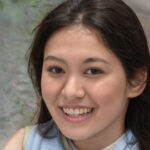 Khubon has been guiding clients through the complexities of various insurance policies. With his vast knowledge and hands-on experience, Khubon is dedicated to helping individuals and businesses make informed insurance decisions. Through this site, she shares valuable insights and expertise to demystify the world of insurance for readers.