Understanding the Need for Earthquake Insurance
Well, folks, let's tackle this boisterous beast they like to call 'earthquake insurance.' With bated breath, many homeowners scramble to go through their homeowners insurance policy with a fine-tooth comb, trying to figure out if it provides the necessary coverage to protect their castle against the catastrophic damage caused by an earthquake. Though it doesn't stand to reason, more often than not, you'll find those standard homeowners or renters insurance policies falling short, without a hint of coverage for the damage an earthquake causes. This is where earthquake insurance comes in, the underdog, ready to jump into the ring and protect your home.
Now, before you burst into tears because your current insurance doesn't cover such damage, it is pivotal to comprehend the importance of purchasing earthquake insurance. Picture this – an earthquake strikes turning your home into ruins. It's a gut punch realizing that you don't have earthquake insurance and the homeowners policy you thought was your safety net, much to your shock, does not cover earthquake damage. Wham, reality hits! Homeowners insurance policy or renters insurance just doesn't cut it. There's a need for separate earthquake coverage and that's where the CEA, or California Earthquake Authority, usually swoops in and saves the day for California residents. They're a dab hand at providing earthquake policies that help rebuild your home, and they even offer additional coverage like building code upgrade coverage and coverage for your living expenses if you need to live somewhere else while your home is being repaired. Not to mention, deductible options which give you the flexibility to choose your financial risk.
Now, isn't that a breath of fresh air? Insurance companies that are members of the CEA, including those good old auto insurance folks, are required to offer you earthquake insurance, even if you've got an older home. Contact your insurance agent or harp on down to the California Department of Insurance to find more information. But remember, the cost of earthquake insurance varies and typically comes with separate deductibles. 
Here are a few things to consider when getting earthquake insurance:
The location and condition of your home – now, this ain't rocket science, folks. If you're in an earthquake-prone area, or you've got an older home, insurance might come at a steeper price.

The coverage you need – like a suit, your insurance should fit you perfectly. Take a long, hard look at what coverage you need, considering things like dwelling coverage and coverage for your personal items. 

The deductible – usually, you'll need to cough up the deductible up front to receive coverage; in some cases, your coverage kicks in only after the amount of damage exceeds the dwelling deductible. 
There you have it, folks – the ins and outs of earthquake insurance. Take those shaky fears and turn them into a solid foundation of security. After all, when it comes to protecting your home, it's better to be safe than sorry.
Commonly Used Earthquake Insurance Terms
Well, let's dive right into the jumble that is earthquake insurance, shall we? At first glance, it may seem like deciphering a mysterious code. Nevertheless, it's pretty simple once you wrap your head around a few key terms. Firstly, 'earthquake insurance coverage' is exactly what it says on the tin—it refers to the scope of protections provided by your earth-shaking, catastrophe-absorbing policy. Notably, you'll need earthquake insurance to cover damage to your home that regular home insurance does not cover, such as the havoc wreaked following an earthquake. Careening into the topic of 'CEA policy,' it's a type of cover specifically proposed by the California Earthquake Authority, often through your existing residential property insurance policy.
Listen up, Californians; this ain't a topic to snooze on, as it's essentially a critical lifeline for homeowners and renters insurance in the state with the highest earthquake risk. Typically, earthquake insurance in California supplies two types of coverage – to cover damage to your home and personal property, and to cover additional living expenses incurred when your home is uninhabitable.
CEA offers vast plans with different coverage levels, you see.

Another term you might want to chew on is 'deductibles' which is the cash you've got to fork out before your earthquake insurance can help foot the repair bills. 
Just a heads up folks, unlike an auto insurance policy, earthquake insurance policies are often sold separate from a standard homeowners policy. Even your best insurance would likely turn its nose up at covering these calamitous events. Check with your state insurance department if you're unsure whether earthquake insurance is important in your region. Lastly, it's important to remember that insurance coverage varies. Some policies might be as tight as a drum, leaving nothing to chance, while others might roll the dice a little more.
So, the question "how much earthquake insurance coverage should I get?" is akin to asking "how long is a piece of string?" It all depends on your specific situation and budget. In short: it's an open-ended conundrum, but armed with a bit of insight, you're more than ready to navigate this quaky insurance landscape!
What Does Earthquake Insurance Cover?
Boy, isn't earthquake insurance a hullabaloo! When the ground shakes, rattles, and rolls, it's a comforting thought to have a little financial cushion, right? With an earthquake insurance policy tucked in your back pocket, you've got coverage for the structural damage that an earthquake might cause to your home. So, when Mother Nature decides to dance the jitterbug, your policy will step in and cover repair costs, making it worth its weight in gold. This is especially true for homeowners living near major fault lines, where a shake, rattle, and roll is more than just an Elvis tune.
Now, before you jump the gun and buy a policy from the same insurance you have your home and car with, it's key to understand what earthquake insurance typically covers. The insurance industry, just like any other, has its nooks and crannies. First off, the policy offers coverage for repairs needed due to seismic events. Then there are things like additional living expenses, which come in handy when the house has taken a beating and you need to shack up elsewhere while it gets back on its feet. And let's not forget about personal property coverage, the lifesaver that helps to replace your belongings. But remember, this isn't some one-size-fits-all deal. Bear in mind these key points:
Earthquake insurance deductibles can be high, pretty much a necessary evil.

You must purchase your CEA policy separately from your homeowner's policy.

The CEA homeowners program offers earthquake coverage for your home and your personal belongings.

Be aware that flood insurance is a separate beast; earthquakes may cause floods, but your earthquake policy may not cover water damage.
So, if you're ready to take the plunge, a participating insurance company can help you get your hands on this kind of deal.  And remember, no one is likely to sell earthquake insurance immediately after a quake, so better be prepared! Don't worry about how much earthquake insurance costs, because, well, can you really put a price tag on peace of mind?
Determining If Earthquake Insurance is Worth It For You
Well, folks, we're in quite a pickle when it comes to earthquakes, aren't we? Alright, so the question burning a hole in your mind is – should I take out earthquake insurance or not? Wearing the hat of prudency, it's essential to weigh the pros and cons, and that's no walk in the park! Think about it, every region has its quirks, and depending on where you live, the prospect of an earthquake causing significant damage might send shivers down your spine or simply have you shrug it off.
On one hand, we have the CEA Insurance program, which is as reliable as an old hound, providing earthquake insurance for homeowners to avoid paying through the nose if an earthquake kicks up a fuss. With coverage for earthquake damage ranging from the foundation all the way to those precious family heirlooms, it's tempting, isn't it? Just imagine, when everything's been tossed around like salad and your house looks like Picasso's abstract art phase, wouldn't it be just peachy to have an insurance plan swooping in, to soften the blow? But hey, stop the train of thought for a second. 
Listen, it's not like you're throwing your money into a black hole when you pay for earthquake coverage under an earthquake insurance plan. However, it's vital to do a little soul searching by asking: Is earthquake insurance worth it, considering my locale and the local seismic patterns? 
Here are few points to ponder:
The risk level of earthquakes in your area. 

The worth of the property and its contents.

The estimated cost for rebuilding or repair.

Your financial ability to bear the cost sans insurance. 
Now, don't expect me to hand you the answer on a silver platter. The key here is to do your homework, gauge the lay of the land, and decide if the peace of mind that comes with having an earthquake insurance policy is worth the price tag for you.
Calculating the Cost: How Much is Earthquake insurance?
Whoa, hold your horses! Before you get yourself all twisted in knots worrying about earthquakes, let's talk brass tacks about how much earthquake insurance might set you back. Shelling out for earthquake insurance, you see, doesn't follow a one-size-fits-all pricing model. Your cost hinges on a myriad of factors–age and build of your house, the area's seismic risk, your insurance policy's coverage limit, just to name drop a few. Not unlike spinning a multi-colored roulette wheel, a twist of fate can see your rates skyrocket or barely make a dent in your wallet.
Now, these aren't just tall tales, the proof is in the pudding. When an earthquake causes damage, it can leave a great big hole in your pocket that's harder to refill than an oil well with a teaspoon. So, before you sign on the dotted line, make sure to get the low-down on what's covered and what could potentially leave you high and dry.
Here are some pointers to mull over:
Make sure your policy covers more than just the structure; consider boarding, personal belongings and even debris removal.

Get clear on the amount of deductible; it typically ranges between 10% and 20% of the coverage limit.

Understand that earthquake insurance can come with hefty premiums, especially in areas prone to tremors.
It's a lot to swallow, isn't it? But better safe than sorry, right? So, to save your bacon, do your homework before Mother Nature decides to show who's boss.
Decoding California Earthquake Insurance and Homeowners Policies
Well, butter my bread and call me a diner, trying to figure out California Earthquake Insurance and Homeowners Policies can be as confusing as a chameleon in a bag of Skittles! Believe it or not, a standard homeowner's policy won't cover you if and when Mother Nature decides to do the jitterbug and an earthquake causes damage to your humble abode. Whoa, Nelly! You're likely throwing your hands up, thinking, "what's a homeowner to do?", especially when earthquakes are as common as surfers on a California beach.
Well, don't go shaking in your boots just yet! Here's the long and short of it – you need a separate policy or a special endorsement attached to your current homeowner's insurance to safeguard against those pesky tremors. These policies vary like flavors in a gelato shop, but mostly they cover:
The cost of rebuilding or repairing your home,

Additional living expenses if you've to skedaddle while your castle is getting fixed up,

And sometimes, even the cost to stabilize the land beneath your home. 
Buckle up, though, 'cause the cost – well, it'll likely make your eyes water. Premiums are based on a multitude of factors, including your home's location, age, and structure, not to mention the level of earthquake risk in your area. Remember, the Golden State is essentially up to its eyeballs in fault lines! But hey, as they say, "better safe than sorry," right?
Conclusion
In conclusion, an earthquake is a natural catastrophe that carries a significant potential to cause widespread damage, often resulting in a detrimental impact on societies and infrastructure. It typically originates from the geographic shifts and volcanic activities beneath the Earth's surface, thereby releasing energy in the form of seismic waves. This unforeseen and violent shaking of the ground is principally what causes damage. Buildings and structures that are not adequately designed to withstand such force, particularly in less economically developed nations, are likely to collapse or suffer serious damage, posing a danger to human lives and property. Moreover, the consequential damage frequently extends to vital amenities such as water supplies, roads, bridges and power lines, which can paralyze the ordinary functioning of regions and plunge them into turmoil.
Moreover, earthquakes can provoke landslides in hilly areas and trigger tsunamis in coastal zones, exacerbating the resultant damage and loss. Despite the significant strides made in earthquake prediction and building designs, there still remain considerable challenges in mitigating the harmful effects of these natural disasters.
In summary, the thematic element that ties all of these points together is the undeniable fact that an earthquake causes damage which is not confined to physical destruction. It extends to economic, social, and psychological aspects, reflecting an urgent need for improved forecasting techniques, strict construction codes, thorough preparedness, and swift emergency response to mitigate the harmful outcomes.
FAQ's:
Q1. What causes earthquake damage?
A1. Earthquake damage is caused by seismic waves generated by the sudden release of energy from the Earth's crust.
Q2. What types of damage can earthquakes cause?
A2. Earthquakes can cause structural damage to buildings and other infrastructure, as well as ground shaking, landslides, and tsunamis.
Q3. How can I protect my property from earthquake damage?
A3. You can protect your property from earthquake damage by purchasing earthquake insurance and making sure your home is properly secured and maintained.
Q4. What is earthquake insurance?
A4. Earthquake insurance is a type of insurance that covers the cost of repairing or replacing property damaged by an earthquake.
Q5. What does earthquake insurance cover?
A5. Earthquake insurance typically covers the cost of repairing or replacing damaged property, as well as additional living expenses incurred due to displacement.
Q6. Is earthquake insurance worth it?
A6. Earthquake insurance can be a worthwhile investment, as it can help cover the cost of repairing or replacing damaged property and provide additional living expenses in the event of displacement.
Q7. How much does earthquake insurance cost?
A7. The cost of earthquake insurance varies depending on the location and type of coverage, but typically ranges from a few hundred to a few thousand dollars per year.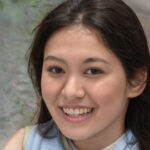 Khubon has been guiding clients through the complexities of various insurance policies. With his vast knowledge and hands-on experience, Khubon is dedicated to helping individuals and businesses make informed insurance decisions. Through this site, she shares valuable insights and expertise to demystify the world of insurance for readers.