Understanding Mobile Home Insurance: A Comprehensive Guide
Boy, oh boy! Understanding mobile home insurance can feel like swimming against the current, huh? Well, hang on to your hats folks! Mobile home insurance, to drop you straight into the heart of the matter, is a type of property and casualty coverage specific to mobile homes or, as they're more commonly referred to these days, manufactured homes. Built post-1976 in a factory-like setting before being carted off to their forever homes, these properties, unlike similar modular homes, don't typically attach to a permanent foundation or detach to hit the open road, but instead, park up on a slice of land. Whether it's in a mobile home park community where overhead music and sweet-salty BBQ aromas fill the air, or you own your private patch of earth, your circumstances play a significant role in the type of mobile home insurance policy you're likely to need.
Now, before you shimmy off to pursue a quote from an insurance company, you need to know what's behind the curtain of a standard mobile home policy. Your main hope, of course, is that if your home were to endure damage from a peril like a windstorm, hail, or lightning, or say, an event causing water damage, that your insurance policy would step up to the plate. In this dance, your coverage typically falls into three categories: physical property for covering your home and personal property, liability to cover, well, you guessed it, legal liabilities, and additional coverage which could cater to various items of value. Here's hoping that Grandmother's diamond brooch or your snazzy electrical systems and equipment fall under this umbrella! Just don't forget to read your policy before signing on the dotted line – some types of damage or loss may be excluded, and we wouldn't want that to catch you off-guard. Money's too tight to mention for many of us these days, so knowing what's covered, what's not, and the premium you'll need to pay each year is crucial. As the old saying goes, "forewarned is forearmed".
What Does a Mobile Home Insurance Policy Cover?
Well folks, let's rustle up some answers to your burning questions about mobile home insurance. Whether you're shopping around or just curious about mobile home coverage, it's an important part of securing the little piece of earth you call home. It's not all peaches and cream though, as many folks tie themselves up in knots wondering about what a mobile home insurance policy actually covers. At first glance, it might seem similar to a standard homeowners' insurance policy, but it's as different as chalk from cheese. Primarily, mobile home insurance coverage is tailor-made for mobile and manufactured homes, which although they sound like they belong in a factory, are our cozy spaces for living. Commonly, a standard mobile home insurance usually includes, but is definitely not limited to, coverage for the insured dwelling, personal belongings, additional living expenses if you can't live in your home after something severe happens and liability protection. Also, while it doesn't cover certain types of damage like from flooding, most insurers offer mobile home owners an option to include flood insurance as an extra provision. Other exclusions might also apply, so it's best to shovel out all the details before going in.
Cost of coverage depends on various factors from your home's age, size, to its location, with older models (pre-1976) generally costing more to insure.

Insurance representatives are always on hand to help you understand your policy and answer all your mobile home coverage-related FAQs.

Mobile home insurance policyholders may be able to get a discount for multiple policies with the same insurer or meet other criteria (keep your ear to the ground for this one!)
So, if you're looking for mobile home insurance, it's best to reach out to an insurance representative who can walk you through the ins and outs. It's a comfort to know there are options to help cushion potential monetary blows from life's lurking woes. Don't let this topic be the elephant in the room, ask those questions, get your answers, and stay insured and content in your friendly, factory-built abode. After all, it's not just about expense and provision: it's about peace of mind.
Making Sense of Your Homeowners Policy: How it Applies to Mobile Homes
Well, well, well – wrap your head around this: Making sense of your homeowner's policy, especially when it applies to mobile homes, can feel as tricky as nailing jelly to a tree! But hold on, don't fret, I'm here smack dab in the middle of it all to help you make sense of the jargon. Ever since the court ruling in 1976 changed the game, things have been as different as chalk and cheese for homeowners' policies.
I hear ya! You're probably thinking, "Wait a minute, ain't standard homeowners insurance the same for everyone?" Sadly, that's not the case, buddy. Mobile and modular homes are typically covered differently in the fine print, owing each year to different types of risks they're prone to, like wind damage. Yikes, right?
Not to mention, personal items like your Grandma's cherished jewelry might even need special coverage. So, I reckon it's high time to roll up your sleeves, get that policy in order, and toss out those "faqs"! Relying on this writer's opinion will give you a leg up in navigating the tumultuous waters of homeowners insurance.
The Importance of Coverage: Why You Need Mobile Home Insurance
Don't beat around the bush, we all know the old saying: 'home sweet home'. But when your home is a mobile one, sweetness quickly sours without the right insurance coverage. Pray tell, why do you need mobile home insurance? Well, let's break it down. Without a shadow of a doubt, Mother Nature's fit of pique comes every year with stormy downpours, and the occasional curveball of a hurricane. All of these are capable of delivering a one-two punch to your mobile home. Moreover, imagine a fire outbreak. It would gut everything, faster than you can say 'roasted marshmallows'! That where the knight in shining armor, mobile home insurance, comes galloping in to the rescue. It covers the cost of repair or replacement, saving you from burning a hole in your pocket. Adding to this, it's not just natural disasters that we've got to keep our weather eye on. Insurance also provides coverage for theft and vandalism – a sad reality we have to face. So, as sure as eggs are eggs, having mobile home insurance is as important as the writer who pens down a masterpiece – irreplaceable, invaluable, and absolutely critical!
Repairs or replacement after natural calamities.

Coverage against theft and vandalism. 
Now, isn't that a load off your mind? Rest easy knowing if life decides to throw you a curveball, you're covered with insurance. It's not just about taking chances; it's about owning your future and keeping your peace of mind. Don't forget, forewarned is forearmed.
Comparing Car Insurance and Mobile Home Insurance: What's the Difference?
Well, you might think it's as easy as apples to apples when comparing mobile home insurance to car insurance – but stop right there! Let me tell you, that's a horse of a different color. You see, these two types of insurance, although seemingly similar, are like chalk and cheese due to the different risks and assets they cover. In the simplest terms, car insurance provides cover from damage and injury that could happen with your vehicle as you zip around town, while mobile home insurance protects your home on wheels from events that could rough it up – that includes fire, theft, natural disasters, and so on. It's like trying to compare a writer using a paintbrush – they're both handy, but they cover different needs.
Now, let's get down to the nitty-gritty. Every year, you'll need to renew these policies and here's where you can see differences clear as day:
Car insurance typically covers liability, collision, comprehensive, personal injury protection, and uninsured motorist coverage. It's all about the "if you run into something, or something runs into you" kind of thing.

Mobile home insurance, on the other hand, has a wider scope. It covers the physical home, personal property, liability, additional living expenses, and sometimes even trip collision coverage for when you take your house out for a spin. 
So, to sum up, while they both offer protection, they pack quite a punch in their own right. Comparing mobile home insurance to car insurance is like comparing hotdogs to hamburgers; they might seem like they belong in the same ballpark, but they've got their own unique flavors. Insurance might not be the most thrilling subject under the Sun, but getting it right is as important as getting your morning coffee right – it starts your day, or in this case, your cover, on a solid footing.
Protection and Value: The Benefits Mobile Home Owners Should Know About
Let's face it, mobile homes have become increasingly popular every year – a real home-away-from-home, but with wheels. But hold your horses! Before you rush out to get your own slice of mobile comfort, there's an essential thing to remember – protection and value. We're not just talking about slapping on an extra lick of paint or getting a fancy doormat. Your mobile home is a precious jewel that requires careful consideration for its protection while increasing its value. Well, guess what? When it comes to safeguarding your mobile roost, it's not rocket science. Every Tom, Dick, and Harry can do it. With a dash of dedication and a pinch of practical knowledge, your mobile wonder can be protected from the elements and other potential hazards.
Alright, listen up! First things first, getting a comprehensive insurance policy is paramount – think of it as putting your money where your mouth is. And protecting your investment amounts to more than just preventing headline-grabbing catastrophes. Regular maintenance, something as simple as checking weather seals or replacing air filters, is essential to keep up the value. 
Let's cut to the chase; your mobile home can stand the test of time, and:
Add value to your property.

Save you a pretty penny in hefty repairs down the line.

Ensure a cozy haven year-round.
So, don't be penny wise and a pound foolish. By protecting your mobile home, you're not just preserving its value; you're creating an inviting and comfortable space that grows in worth year after year. Now, isn't that the real deal? Life as a mobile home owner is not just about enjoying the freedom of the open road. It's about cherishing and protecting your beloved nest. After all, home is where the heart is, and your heart surely deserves a safe and valuable abode. So, in the words of a wise writer, "Take care of your home, and it'll take care of you."
Final Thoughts: Ensuring Protection for Manufactured Homes with the Right Insurance
Hold your horses, folks! When it's all said and done, safeguarding your manufactured home with the proper insurance isn't a hardship, but rather an ace up your sleeve. Don't let Murphy's Law get the best of you, every year there are those unfortunate souls who fall victim to unforeseen events, now imagine, dear reader, heavens forbid, that figuratively speaking, a tornado sweeps through town and, well, your sweet little abode isn't standing quite so tall. Oops! Without batting an eyelid, the right insurance could save your bacon, covering every nook and cranny from unfortunate blights. And heck, it's not just for cataclysmic weather events we're talking here, but all sorts of icky mishaps that can take a chunk out of your hard-earned savings, like theft, and worse still, pricey repair costs. Just think, with a smidge of foresight and some good old due diligence, you're setting yourself up for a rainy day in the most commendable way.
Don't toss the dice and cross your fingers, hope ain't a great strategy. Instead, roll up your sleeves and dig your heels in. Your home is your castle and you can't put a price on that warm and fuzzy feeling you get knowing it's safe from harm. Now, it's not rocket science, as a budding writer with a knack for clear and concise information delivery, I wear a handful of viable options that might just tickle your fancy:
Comprehensive insurance: For when life throws you a curveball.

Stated value insurance: This is when you're batting on a sticky wicket and need to replace your home from scratch.

Actual cash value insurance: For when your home's worn around the edges and you need that cash payout to cover the actual cost.
Frankly, there's no one-size-fits-all approach here, each unique space requires a unique approach. So, the bottom line, your home deserves a bespoke solution. The best policy is to find one that fits like a glove, tailored for any kind of kerfuffle that might drop by unannounced.
Conclusion
Every year, the life of a writer unfolds in unique ways, involving various aspects of creativity, passion, and hard work. Considered not merely a profession, writing is a journey that transcends beyond the confines of daily life, channeling experiences and thoughts into a tapestry of words that can inspire, educate, and entertain. Each writer explores new horizons and dives deep into the human psyche, ruminating and expressing ideas that have the potential to impact the world profoundly.
Over time, the craft of a writer undergoes immense evolution, just as a caterpillar transforms into a butterfly. Every year brings with it new lessons, fresh perspectives, and a plethora of experiences that mold a writer more robustly. It is a never-ceasing process of growth, enriched with insights and wisdom garnered from both triumphs and trials.
The relationship between the writer and every year is akin to an enthralling tango dance, in which writing is nurtured, challenged, and redefined. With each passing year, a writer's journey becomes an intriguing saga that paves the way for legendary masterpieces. Thus, the essence of a writer's life lies in this ceaseless evolution, making every year a new chapter in their special tale.
FAQ's:
Q1. What is mobile home insurance?
A1. Mobile home insurance is a type of insurance policy that provides coverage for mobile homes, such as manufactured homes, modular homes, and park model homes. It typically covers damage to the home, personal property, and liability.
Q2. Who needs mobile home insurance?
A2. Anyone who owns a mobile home should consider purchasing mobile home insurance. It can provide financial protection in the event of damage to the home or personal property, as well as liability coverage in the event of an accident.
Q3. How much does mobile home insurance cost?
A3. The cost of mobile home insurance varies depending on the type of coverage, the size of the home, and the location. Generally, premiums range from $500 to $2,000 per year.
Q4. Does mobile home insurance cover theft?
A4. Yes, mobile home insurance typically covers theft of personal property, as well as damage to the home caused by theft.
Q5. Does mobile home insurance cover natural disasters?
A5. Yes, mobile home insurance typically covers damage caused by natural disasters, such as windstorms, hail, and lightning.
Q6. Does mobile home insurance cover personal liability?
A6. Yes, mobile home insurance typically covers personal liability in the event of an accident.
Q7. Does a mobile home insurance policy need to be renewed every year?
A7. Yes, most mobile home insurance policies need to be renewed every year in order for the coverage to remain in effect.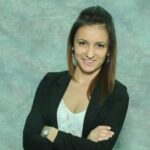 Sanela is a seasoned insurance expert with over 10 years of experience in the industry. Holding the title of Chief Insurance Analyst, he has a deep understanding of policy intricacies and market trends. Sanela's passion lies in educating consumers about smart insurance choices, and he's delighted to share his insights.