In the world of professional services, mistakes can be costly. They might lead you to incur thousands of dollars in lawsuit settlements, court costs, and judgment fees for bodily injury or property damage claims. This is where errors and omissions insurance coverage can be a real game-changer. The purpose of this article is to give a thorough understanding of errors and omissions insurance, also known as professional liability insurance. We will explore various facets like coverage, cost, brokers, and the role it plays during lawsuits.
What is Errors and Omissions Insurance Cover?
Errors and Omissions Insurance, often referred to as E&O insurance, is a type of professional liability insurance coverage that protects your business from lawsuits that claim negligence, errors made, or omissions in the delivery of professional services. It links the gap left by general liability policies that don't cover these claims.
Key Aspects of Errors and Omissions Insurance
One of the main aspects of errors and omissions insurance coverage is that it provides both defense costs and settlements. Whether it's a real or alleged error, E&O policies cover claims for errors and omissions made. It can also cover your court costs, making a supposed nightmare into a surmountable business risk.
Importance of Omissions Insurance Cover
Errors and omissions insurance coverage isn't just an added expense – it's essential risk management. From medical professionals to insurance brokers, those providing professional services are vulnerable to being sued if they've made a mistake. That's where omission insurance protects, providing coverage to handle the financial exposure.
Common Myths about Errors and Omissions Insurance
Some misconceptions often surround errors and omissions coverage. One is that general liability insurance provides adequate protection. Outside of bodily injury and property damage, general liability does not cover the cost of mistakes made during service provision. This gap is where errors and omissions insurance comes into play.
How Much is Errors and Omissions Insurance?
The cost of errors and omissions insurance varies widely depending on many factors. It can go from hundreds to thousands of dollars annually, but the protection it offers can save your business from financial ruin.
Finding Errors and Omissions Insurance Quotes
Finding an affordable errors and omissions insurance quote requires thorough research and comparisons. Multiple online platforms provide quotes from different companies. However, many factors manipulate the cost of this insurance.
Factors That Impact the Cost of Omissions Insurance
This can be the industry you operate in, your company's size or your history with malpractice claims, and the coverage limit you want for your errors and omissions insurance policy. All these factors directly affect the insurance premium you will pay for your omissions coverage.
How to Lower the Cost of Your Omissions Coverage
You can lower your premium by implementing strong risk management practices, demonstrating fewer claims, or increasing your deductible. This can reduce how much is errors and omissions coverage for you and your business.
What is Covered by Errors and Omissions Insurance Policy?
Generally, errors and omissions insurance policies cover claims related to professional neglect, acts, or omissions. However, there are limitations to this coverage, all determined by the policy's terms and conditions.
Understanding the Coverage Limit in Errors and Omissions Insurance Policy
An errors and omissions insurance policy's coverage limit refers to the maximum amount the insurance company will provide coverage for a claim or policy period. The higher the coverage limit, the higher the premium and vice versa.
Types of Claims Covered by Omissions Insurance Policy
The types of claims covered under an errors and omissions policy can include negligence, misrepresentation, violation of good faith and fair dealing, or inaccurate advice. However, understanding the unique language in your policy is key to understanding what is and isn't covered.
What is Not Covered by Errors and Omissions Insurance Policy?
Errors and omissions policies do not cover deliberate, dishonest, or fraudulent acts. Other exclusions may include bodily injury or property damage, or claims covered under other insurance policies.
How to Find an Errors and Omissions Insurance Broker?
Getting the right broker can help you navigate the complicated world of E&O insurance. But how can you find a competent broker?
Role of a Broker in Errors and Omissions Coverage
Insurance brokers play a crucial role in representing you and fighting for the best rates and coverage. They understand the complexities of E&O policies and will guide you to get the right coverage to protect your professional services.
Finding a Reliable Insurance Broker for Errors and Omissions Coverage
Finding a reliable insurance broker requires research. Look for a broker with a good reputation, positive reviews, successful claim management, and experience in professional liability insurance. Research different insurance brokerages before making your decision, comparing their offerings and client reviews.
Tips to Choose the Right Insurance Broker
When choosing an insurance broker, ensure they understand your industry, have a proven track record, and are licensed and registered to operate. An understanding of the specific risks and exposures in your line of business is equally important to provide the best advice on insurance cover.
How Errors and Omissions Coverage Can Help During a Lawsuit?
Lawsuits can be devastating for a professional service provider. Defending a lawsuit can drain a business of its resources – not just financially. So, how can E&O coverage help?
How Insurance can Help Cover Lawsuit and Court Costs
Your E&O insurance can help cover your court costs and even provide for a lawyer to defend you in court. Most policies also cover settlements and judgments up to the policy limit, which can be a monetary lifesaver amidst a lawsuit.
Coverage limit and Legal Judgement Payment
The coverage limit of your errors and omissions insurance policy can influence your ability to pay a legal judgment. Depending on the policy limit, the insurance may cover the full amount or only a fraction of the judgment. That means you may need to cover the remaining amount out of pocket.
Professional Liability Coverage Under Errors and Omissions Insurance
Professional liability insurance under errors and omissions coverage can save professionals from bankruptcy during a lawsuit. It can cover claims relating to errors or omissions in the services provided, resulting in a client's financial loss. The insurer can settle claims or help cover lawsuit costs up to the policy's specified limit.
Understanding errors and omissions insurance coverage, its cost, and what it covers is crucial for anyone providing professional services. It protects against catastrophic financial damage that might occur due to a simple mistake or oversight. With this guide, you can now navigate the E&O insurance world with confidence.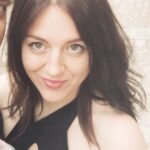 Aleksandra, a leading Insurance Risk Analyst with a wealth of experience, specializes in evaluating and managing potential insurance risks. Her expertise lies in crafting strategies that optimize coverage while minimizing vulnerabilities. Through this platform, Aleksandra provides readers with invaluable insights, helping them make well-informed insurance choices in a dynamic market landscape.