Understanding Auto Insurance and Its Importance
Well, bless your heart, diving into the world of auto insurance can be as tricky as trying to keep a cat in a bag! Here's your foolproof guide to understanding the lay of the land, and trust me, it's worth a shiny dime. Auto insurance, often sleekly brushed under the rug, is every driver's trusty sidekick. Just like your granny said, "Don't throw the baby out with the bathwater." You may think your old used car isn't worth a plug nickel, but accidents don't discriminate! Every whip, be it a fancy new car or a pre-loved gem, could cost an arm and a leg to repair or replace without the right coverage. 
Now hold your horses, we know car insurance costs can make your wallet wince. On the brighter side, insurance companies have their way of dishing out discounts that will help lower your auto insurance premium. It pays to shop around and sniff out the best rate that keeps your bank balance beaming. Just as shopping on an empty stomach may lead to frivolous buys, forgetting to compare car insurance rates might lead you to shell out more than you need. Being mindful of things like your deductible, your credit score, and even the number of miles you travel can have a big say on your bottom line. Ask any insurance agent and they'll tell you your driving record is your ticket to a lower rate. 
Keeping it clean, free from moving violations, is just as important as maintaining a good credit score. Speaking of which, did you know that driving less and availing defensive driving courses are some other spiffy ways to save money on car insurance? On top of it, insurers offer discounts for having seals like anti-theft devices or using a hybrid car that shows you're a safe driver. It's not all bells and whistles! You could save serious dough when bundling your insurance policies together or just by paying the higher deductible when you can. When considering the cost to insure, always weigh in if 'comprehensive and collision coverage' are worth the premium for a car that's worth less.
Moreover, be aware that rates with different insurance companies may vary by hundreds of dollars for the same coverage! Also, your auto insurance costs don't just depend on the car you drive, but also how, where, and how much you drive. Therefore, it's important to know your stuff, reevaluate your needs every six months, and make sure you have enough, but not too much car insurance. Of course, you have to dig a bit into the nitty-gritty, understand your annual premium, and figure out when it might be time to drop some bells and whistles or coverage you don't need. In a nutshell, lowering your car insurance costs isn't rocket science. 
With the right tips and tricks up your sleeve, you'll be grinning like a Cheshire cat at your lean, mean insurance savings. Whether you feel lost as a goose or clever as a fox about your car insurance policy, don't hesitate to seek advice from insurance professionals – they're there to help. On the other hand, having a clean driving record, lesser moving violations, or accidents and a good credit score will save you money on your car insurance rates. Drive safe and save money too!
The Correlation between Car Insurance Cost and Discounts
Hey there! Did you know there's actually a silver lining to the "doughnut hole" that is car insurance costs? Indeed, many motorists groan at the hefty premiums but hold your horses before you fall head over heels in despair. There's an intricate dance between the cost of car insurance and discounts that might make this necessary evil a tad more friendly to your wallet. Here's the thing, car insurance companies are in a constant bid to snag loyal customers. This fierce competition has them bending backwards to offer ways to lower your rate. This can be seen through lower premiums for folks who're aces at safe driving, amongst other boons. Car insurance companies offer certain discounts that are, ironically, worth more than their weight in gold. While we're on the subject, let's say you're already a conscientious driver – no accidents or moving violations to your name. Good job! You might qualify for a lower rate. And get this, some even offer a discount just for signing an auto policy with them, now isn't that a sweet carrot for you to chase! 
What about if you're a homebody, drive less than the average number of miles per year? They've got a cherry on top for you with a lower car insurance premium. On the other hand, if your old road warrior's value is sneaking southwards, you might as well reconsider collision and comprehensive coverage. When your car's worth less than 10 times the premium, letting go of collision and comprehensive insurance might save you more than you'd think. After all, any applicable insurance policy is only as valuable as the amount the insurance company would cough up in the event of a claim. That being said, it's crucial to ask your insurance provider about any insurance programs or types of insurance they might provide that you're not aware off. The average Joe may not realize that companies like those insurance providers may not offer insurance coverage in each and every state. As with other things, a little more due diligence could drastically lower car insurance costs. 
So, folks, remember – to see if you're able to save money, don't rely on luck as you navigate the highways of auto insurance policies. Should your insurance company offer a way to save on insurance, ride along, but be sure you've enough in your piggy bank for those rainy days. After all, no one likes to be caught in a downpour without a brolly, right?
Influence of Deductibles on Car Insurance Rates: Should You Raise Your Deductible?
Well, hold onto your hat folks, because we're diving right into the nitty-gritty of car insurance, particularly the influence of deductibles on your dear old rates. Whoa Nelly, the deal's pickle as you might think. Raising your deductible, aye, it's the chink in the armor your quest for lower insurance has been begging for. This unsung hero in your insurance chronicle helps you save on car insurance, crafting an irresistible love ballad for your wallet.
Still, don't let the glitz and glamor blind you. Essential as making a solid cup of joe in the morning, it's important to make sure you have enough money set aside for these potential expenses. Here's where the penny drops; despite the lure of lower monthly premiums, there is a seesaw balance between risk and reward. While Johnny-on-the-spot insurers use this method to lower your premium, remember this – if calamity strikes, your higher deductible means you will be reaching deeper into your pockets. And if the value of your car is worth less than your deductible plus your annual premium, it might be about time to consider dropping that collision coverage.
Insurance coverage in all states isn't created equal, so it's worth taking the time to sniff out the best deals.

Evaluate the value of your car in the grand scheme of your coverage.

Seize the chance and you might be able to save a hefty buck.
With proper homework done, you could be cruising down Easy Street, making a stand against overpriced premiums.
Bundle Your Insurance: An Effective Method to Lower Your Car Insurance
Hey there, pal! Let's cozy up and talk about an incredible little nugget: bundling your insurance. Now, you might be wondering, "What's all the hullabaloo about bundling?" Well, here's the lowdown. It's as simple as taking your peanut butter and jelly sandwich, but instead of eating each part separately, you're smushing 'em together for one delightful treat. In other words, it's when you group together your car, home, life, or any other insurance you happen to have, with a single provider. This way, insurers use the bundle to offer you a reduced rate. It's a penny-pincher's dream, allowing you to save on car insurance and lower your premium. Just take a gander at this pint-sized list with a punch.
Bundling can:
Lower insurance costs so you're keeping more of your hard-earned money in your pocket.

Decrease the chance that the value of your car is worth less than what you owe on your policy.

Reduce your monthly premiums, which means a bit more wiggle room in your budget for other things.
But, hang on! Just like any big decision, there are a few things to mull over. You've got to make sure you have enough money for the bundle you're eyeing, and keep in mind that insurance coverage isn't uniform in all states. You might be able to save a bundle (pun intended), but you could also risk losing your collision coverage. So, in a nutshell, bundling your insurance can be a lifesaver, a timesaver, and a money-saver. But as the old saying goes, you've got to look before you leap! Because, remember, the goal is to save, not splurge on something breath-stoppingly expensive. Make sense? Good!
Realistic Expectations: How Much Could You Save with Auto Insurance Discounts?
Hold your horses! Before we ride down the highway of savings, it's essential to set some realistic expectations. After all, saving on car insurance isn't as easy as pie, and it involves more than just a wave of a magic wand. Y'see, a tangible chunk of your savings will depend on your diligent homework and a few strategic moves. Not to worry, though, we're here to play co-pilot in your journey!
Now, consider this insider scoop – insurers use various factors to set your premium. Worth jotting down in your memory bank, isn't it? One of these key factors is your car's value. Put simply, if your car is worth less, it's time to consider dropping collision coverage, granted that you have enough money to replace your vehicle should a mishap occur. Remember, it's a swing and a roundabout situation – lower insurance might involve risks, but it does mean lower monthly premiums.
Shop around for insurance coverage in all states, as variations in rates might throw some uncommon discounts your way.

Understand the true market value of your car. It can be a real eye-opener and the key to big savings.

Buckle up, read the fine print. You might be able to save a pretty penny once you decode the insurer's language.
Therefore, understanding the subtleties of auto insurance discounts could lead to substantial savings. Sure, it might take some elbow grease, but the money saved would certainly be worth the hustle!
Conclusion
To save on car insurance, understanding how insurers use various factors in determining your rates is essential. One significant factor is the value of your car. If your car is worth less, it might influence your decision to include collision coverage, which covers damages to your own vehicle. You might be able to save a significant amount by dropping this type of coverage, especially if the cost of premiums and deductibles surpass the depreciative value of your car. Another crucial aspect to consider is the right balance for your insurance coverage in all states. You should ensure you have enough monetary coverage to avoid potential losses in case of an accident. Carefully review your policy, considering factors like the probability of a collision, the value of your car, and your potential to cover expenses out-of-pocket. This way, you might lower your insurance cost. To effectively lower your premium, also pay attention to potential discounts or benefits offered by insurance companies. At the same time, ensure you can afford monthly premiums. Adjusting your coverage wisely could result in significant savings and a more affordable car insurance plan.
FAQ's:
Q1: How can I save on car insurance?
A1: You can save on car insurance by shopping around for the best rates, taking advantage of discounts, and making sure you have enough coverage for your needs.
Q2: How can I lower my premium?
A2: You can lower your premium by increasing your deductible, reducing your coverage, and taking advantage of discounts offered by your insurer.
Q3: What if my car is worth less?
A3: If your car is worth less, you might be able to save on your monthly premiums by reducing your coverage or increasing your deductible.
Q4: What is collision coverage?
A4: Collision coverage is a type of insurance coverage that pays for damage to your car caused by a collision with another vehicle or object.
Q5: How do insurers use value of your car?
A5: Insurers use the value of your car to determine the amount of coverage you need and the cost of your premiums.
Q6: Is insurance coverage in all states the same?
A6: Insurance coverage varies from state to state, so it's important to check with your insurer to make sure you have enough coverage for your needs.
Q7: What if I don't have enough money to lower my insurance?
A7: If you don't have enough money to lower your insurance, you may be able to save on your premiums by increasing your deductible or reducing your coverage.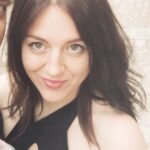 Aleksandra, a leading Insurance Risk Analyst with a wealth of experience, specializes in evaluating and managing potential insurance risks. Her expertise lies in crafting strategies that optimize coverage while minimizing vulnerabilities. Through this platform, Aleksandra provides readers with invaluable insights, helping them make well-informed insurance choices in a dynamic market landscape.