Even if E&O insurance seems complex, it's highly recommended for every professional offering services. This comprehensive guide will help you better understand and navigate the process of purchasing E&O insurance for your small business. We'll explore what E&O insurance covers, its costs, and its relationship with professional liability insurance. It's important to bear in mind that the insights shared here are the author's alone and can't always cover every individual situation. Read on to benefit from expert insights.
What does Errors and Omissions Insurance Cover and how does it Work?
Errors and Omissions (E&O) insurance works to protect your business from lawsuits that may arise due to negligence in rendered professional services. This insurance will cover potential legal fees, settlements, and other financial damages linked to errors or omissions.
Understanding the Features and Benefits of Errors and Omissions Insurance
Knowing how E&O coverage operates is crucial. Whether you're an insurance agent needing E&O insurance or a small business providing client services, it covers defense costs, judgments, and settlements, even if the allegation is baseless. It alleviates the financial stress associated with legal fights, thereby safeguarding your business from potentially devastating losses.
How Errors and Omissions Insurance Differs from General Liability
While E&O insurance covers negligence claims relating to professional services, general liability insurance cares for claims like bodily injury or property damage. Therefore, for holistic coverage, a small business might need both insurances.
Practical Examples where Errors and Omissions Insurance Helps
To fully grasp the need for E&O insurance, picture this scenario: a client sues you for missing a critical project timeline leading to financial loss for them. Even if you disagree, defending the lawsuit can be costly. E&O insurance kicks in here, handling lawsuit expenses and possible settlements.
How Much Does Errors and Omissions Insurance Cost?
E&O insurance cost varies considerably based on several factors. For a small business or insurance agents seeking E&O insurance, knowing about the contributing aspects is essential for effective budgeting.
Factors Influencing the Cost of Errors and Omissions Insurance in 2023
Multiple factors, including the nature of your profession, the size of your business, past claim history, and your location, influence the cost of E&O insurance. In 2023, rising legal fees and increasing claims could potentially push insurance costs upward.
Comparing Prices among Different Insurance Companies
Different insurance companies have varying pricing models and coverage approaches. Therefore, thorough research and comparison of policies is fundamental to find the right E&O insurance for your unique needs.
How Business Insurance Affects the Pricing of Errors and Omissions Insurance
Insurance providers consider your existing business insurance coverage when determining E&O insurance rates. If you can prove sound risk management practices through adequate business insurance, you might attract lower E&O insurance premiums.
What is the Connection Between Professional Liability Insurance and Errors and Omissions Insurance?
Professional liability insurance and Errors and Omissions insurance are commonly used interchangeably but have subtle differences.
Distinguishing between Professional Liability Insurance and Errors and Omissions Insurance
While E&O insurance covers negligence stemming from professional services, professional liability insurance includes broader coverage like malpractice insurance, which is tailored for medical professionals.
When to Opt for Professional Liability Insurance vs Errors and Omissions Insurance
The choice between professional liability insurance and E&O insurance depends on your business profession. Service-based businesses like consulting firms would benefit from E&O insurance, while professions carrying high risk such as healthcare need professional liability insurance.
The Overlapping Areas of the Two Types of Insurance
Despite the differences, both E&O insurance and professional liability insurance cover financial damages resulting from professional service errors. They supplement other forms of coverage such as commercial general liability insurance, providing your business with well-rounded protection.
How to Choose the Right Insurance Provider for Your Errors and Omissions Insurance?
Finding the right E&O insurance provider requires careful consideration. Here's what you should keep in mind.
Critical Factors to Consider while Choosing an Insurance Provider
Your choice of insurance provider should be guided by their market reputation, customer service quality, breadth of coverage, and premium pricing. Take time to do in-depth research and compare available options before making a decision.
Understanding and Comparing Different Insurance Policies
Different insurance policies come with varying conditions, benefits, and exclusions. Compare insurance policies thoroughly to ensure you get maximum coverage with reasonable premiums.
How Your Business Profession Influences the Choice of an Insurance Provider
Certain professions may pose higher risks than others, leading to variations in policy terms. Make sure your prospective insurance provider understands the nuances of your profession and can offer tailored coverage directly relevant to the risks you face.
Step-by-Step Guide to Buying Errors and Omissions Insurance for Your Small Business
If you're feeling ready to get E&O insurance, follow this step-by-step guide to ensure a seamless buying experience.
Determining the Necessity of Errors and Omissions Insurance for Your Business
Evaluate the nature of services you offer, the associated liability risks, and the potential financial implications of a lawsuit. If the risk is high, you would benefit from E&O insurance.
Navigating Potential Lawsuits and Defense Costs
During unexpected events leading to lawsuits, an E&O insurance policy helps navigate the legal complexities and covers associated costs. This reduces potential financial stress on your business.
Understanding What Your Liability Insurance Policy Will Cover
Gaining clarity on what your liability insurance policy covers is crucial. Does it cover all types of claims, or are there exceptions? You need to know about E&O insurance benefits and exclusions before you finally decide to file an E&O insurance claim.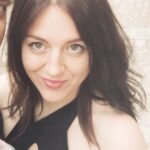 Aleksandra, a leading Insurance Risk Analyst with a wealth of experience, specializes in evaluating and managing potential insurance risks. Her expertise lies in crafting strategies that optimize coverage while minimizing vulnerabilities. Through this platform, Aleksandra provides readers with invaluable insights, helping them make well-informed insurance choices in a dynamic market landscape.