Introduction to Aviation Insurance Terms
Whoa, hold your horses! Before you fly off into the wild blue yonder, take Understanding Aviation Insurance Terms a moment to familiarize yourself with the ins and outs of aviation insurance terms. Much like a pilot navigating through an unexpected storm, anyone embarking on the acquisition of aviation insurance coverage needs to know how to decipher the coded language of the industry. Skim through the fancy jargon and the gist of it boils down to ensuring your precious cargo – and by that, we mean your aircraft. And boy oh boy, you might need a glossary as big as an airplane hangar to comprehend the complexity of the terms, but fret not, as we'll touch down on some key phrases without any turbulence. First off, get cozy with the idea of "named insured", "limit of liability", and "premium". The insurance company, in exchange for a payment or a 'premium,' insures the aircraft and may well include the named insured (that's you, or your company) in the insurance policy. The premium is influenced by a number of factors including the type of aircraft, how one intends to fly the aircraft; spectrum ranges from non-commercial use, joy riding to professional flying, and information about the risk posed by the operation of the aircraft. Now, "limit of liability" – that's a phrase hotter than a jet engine – represents the maximum amount an insurance company agrees to pay in the event of a claim. Doesn't just pertain to repairing your bird but compensation for bodily injury and property damage too!
And hey, you might want to know about the types of coverage your insurance service may offer. They can range from hull insurance that deal with physical damage, liability coverage which protects the insured against legal liability arising due to negligence, to passenger liability, and so much more: Hangarkeepers – Now that's a mouthful, right? This covers negligence claims when an aircraft is in the custody of the named insured for storage, repair, or instruction. Hull and Liability Coverage – Jumpin' Jehoshaphat! This one's a whopper, encompassing both physical damage to the airplane and liability for third parties. * Single Limit – A clause that suits folks who prefer to keep it simple. It's a combined single limit policy that covers bodily injury, passenger liability, and property damage all in one swoop.
Remember, not all policies have the same coverage. Some policies may exclude activities like aerial photography, banner towing, or charter flights. So whether you're scoping out an online quote or about to sign on the dotted line, ensure the insurance policy is tailored for your needs, whether you're a weekend warrior or running a bustling airport. Navigating the world of aviation insurance can seem as tricky as landing a 747 in a crosswind, but once you grasp the key terms – it's clear skies ahead. Happy flying!
Essential Aircraft Insurance Terms You Need to Know
Navigating the convoluted world of aircraft insurance got you tied in knots, eh? Buckle up, my friend! You definitely need to get to grips with a few commonly used terms to ensure you're not left spinning. First off, let's chat about 'subrogation'. This term refers to the legal right of your insurer to seek compensation from the person or entity responsible for your loss. Often, this kind of agreement between policyholder and company kicks in after settling a claim. Then, we've got the 'liability policy', which hsouldn't confuse with your Hobby Lobby loyalty card. It provides coverage when the insured is legally liable for claims for bodily injury or property damage. Beware – the limit per occurrence may differ, so don't gloss over the fine print! In the aircraft insurance business, 'policies may be issued' to cover not just the professional pilots employed but also the operator and the person named as an additional insured. Even better, it can cover the losses 'arising out of the use' of the aircraft which, in layman's terms, means that if you land that bird in a cornfield, you won't have to sweat the expense!
On most days, 'loss of use' would normally refer to the remote eaten by the dog, but in airplane insurance talk, it signals the coverage for rental income that an airport may lose if an insured aircraft is out of commission. It's a bit like an unemployment benefit for planes! Next on our list is 'endorsement' – no, not your social media 'likes' but a written change to the insurance policy during the policy period. An endorsement could increase or reduce benefits, smack on more responsibilities, or even limit the insurance company's liability. Also, oh dear reader, let's not forget about 'medical expenses'! Like a knight in shining armour, the policy 'provides payment' for medical or funeral expenses incurred as a direct result of an accident. Other key phrases, like 'liability and hull' and 'avionics', refer to the structure of the aircraft itself and the electronic systems that control its flight, respectively. And finally, there's 'business use'. If you're using that birdie of yours for anything other than personal trips, you might just need this add-on. So that's the long and short of it, these aren't 'minimum requirements', so read, re-read, and ensure you're fully briefed before signing on that dotted line!
Importance of Online Quote in Aviation Insurance
Well, bless my stars! The importance of online quotes in aviation insurance really can't be overstated. Now, in the fast-paced world of aviation where time flies faster than a jumbo jet, online quotes have become the pilot's best friend. Imagine, being able to secure a quote for your aircraft insurance at the drop of a hat, irrespective of where you're jetting off to! This immediate access to comprehensive coverages like liability and hull, and terms such as subrogation and minimum requirements, provides payment reassurances to owners and operators. You could say that it's all part of the service.
Of course, one must always read the fine print – not just the headline. Online aviation insurance quotes include details ranging from 'loss of use' expenses to 'medical expenses per person', all in conjunction with the purpose of operating – be it for personal joy rides or high-stakes business use. And oh boy, let's not forget an all-important doctrine in this field: policies may be issued on a premise where a charge is made depending on the manufacture and avionics of the aircraft. So if the insurance may need to be cancelled due to arising complications out of the use of your aircraft, the online quote will primarily provide the necessary framework for understanding what's at stake. It's a bit like having your cake and eating it too; getting all vital information at your fingertips without the customary runaround.
Navigating through Challenges in Understanding Aviation Insurance Terminology
Navigating the labyrinth of aviation insurance terminology can be, for all intents and purposes, akin to piloting through a storm, even for the most bright-eyed and bushy-tailed among us. Charged with nuances, chromed in industry jargon, and has more twists and turns than your neighborhood coaster, it's a dark cloud that looms over many in the sector. However, it's not all doom and gloom. The silver lining here is a proper grasp of common terms and a solid understanding of the nitty-gritty can heighten our sense of direction and bring blue skies and smooth flying.
Always remember, forewarned is forearmed; so buckle up and let's hit the runway on this lingo journey. At the top of our list, we've got the "liability policy". Sounds important, right? Well, that's because it is! This policy's task is to cover our backs in the event of bodily injury or property damage arising out of the use of your aircraft. Moving onto our next subject, "loss of use". One without a sweet clue might reckon this has something to do with misplacing your keys but it's actually a crucial term relating to the reimbursement for a rental aircraft required while your bird's in the shop. Next we got "medical expenses", straight as an arrow this one, but heck, let's double dip into it. This means costs for medical care per person if, goodness forbid, one gets injured. So there you have it, folks, a first-class tour of some tricky aviation terms. This ain't the whole shebang by a long shot, but it's a good start to seeing the forest for the trees. Remember, the devil's in the details but don't let it get your feathers in a bunch!
Conclusion
In conclusion, understanding insurance terminologies such as 'liability policy', 'loss of use', 'arising out of the use', 'medical expenses' and 'per person', collectively referred to as 'common terms', is crucial in grasping how coverage works and what is compensated in the event of an accident. A liability policy refers to insurance that provides coverage for an insured party's legal responsibility for bodily injury or property damage inflicted on others. This type of policy often covers 'medical expenses' incurred due to injuries sustained in an accident, although the amount paid out depends on the policy limits 'per person'. The term 'loss of use' describes the inability to use property or equipment due to damage caused by a covered peril, which may be compensated under the policy terms. 'Arising out of the use' refers to situations where a claim is made based on damages that occur as a direct result of using the insured item. By comprehending these common terms we can better decode an insurance policy, allowing us to understand our rights and responsibilities, and navigate potential claims effectively.
FAQ's:
Q1. What are common terms used in aviation insurance?
A1. Common terms used in aviation insurance include liability policy, loss of use, arising out of the use, medical expenses, and per person.
Q2. What is a liability policy in aviation insurance?
A2. A liability policy in aviation insurance is a type of insurance that covers legal liability for bodily injury or property damage arising out of the use of an aircraft.
Q3. What is loss of use in aviation insurance?
A3. Loss of use in aviation insurance is a type of coverage that compensates the insured for the loss of use of an aircraft due to an accident or other covered event.
Q4. What is arising out of the use in aviation insurance?
A4. Arising out of the use in aviation insurance refers to any liability or loss that is caused by the use of an aircraft.
Q5. What are medical expenses in aviation insurance?
A5. Medical expenses in aviation insurance are expenses incurred for medical treatment of passengers or crew members injured in an aircraft accident.
Q6. What is per person in aviation insurance?
A6. Per person in aviation insurance refers to the maximum amount of coverage available for each person injured in an aircraft accident.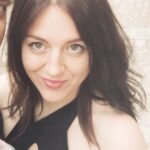 Aleksandra, a leading Insurance Risk Analyst with a wealth of experience, specializes in evaluating and managing potential insurance risks. Her expertise lies in crafting strategies that optimize coverage while minimizing vulnerabilities. Through this platform, Aleksandra provides readers with invaluable insights, helping them make well-informed insurance choices in a dynamic market landscape.