An Introduction to Aviation Insurance
Zippity doo-dah, getting into aviation must feel like a dream come true, eh? Seeing that your dreams take flight isn't as easy as pie, though. Working through a maze of insurance policies is just one bump on a road chock-full of frequently asked questions. You might even say, "Why do I even need aviation insurance?" Well, imagine flying your shiny new aircraft full of excitement and suddenly, you hit an unexpected turbulence. Talk about a rude awakening! That's where aviation insurance steps in. Essentially, it provides coverage for various risks associated with the operation and ownership of aircraft. Insurance companies aren't just tossing policies into the wind. No, sir. They work with a seasoned aviation insurance specialist to tailor aircraft insurance policies that best fit each pilot, whether you own the aircraft, fly rented ones or are a corporate aircraft user. Oh, and while we're on the topic of insurance, it's not just about the one who fly the aircraft. There's insurance for the aircraft itself (called hull insurance), liability coverage, and even insurance against physical damage or bodily injury caused by an insured aircraft. But keep your hat on, folks! This is just the tip of the iceberg. Items like endorsement, negotiation of deductibles, and setting the right hull value can seem like opening a can of worms. But don't fret, if you have an FAA license, you already passed half the battle. For peace of mind, don't skimp on hiring an experienced aviation insurance broker to guide you through the nitty-gritty. When things get too hot to handle, it's time to hit the FAQ or "contact us" button. With proper guidance, even a novice pilot can navigate the dense fog of aviation insurance FAQs.   
 – Not sure about renewing your policy or what the heck bodily injury and property damage liability limit is? Lighten up, as many people have the same questions!  – Assuring the aircraft is insured at an agreed value is vital, but calculating the right hull value might seem like a tightrope walk between being over or under-insured. 
– Worried about coverage for your gear, like avionics, kept in the hangar? That's where premise and equipment coverage comes in.  – Doubts over whether a newbie or a pro is approved to fly your aircraft? It's essential to understand approved pilot warranties and open pilot clauses.  – Thinking about your first flight without breaking a sweat over possible physical damage to the aircraft? Here's where your deductible comes into play.  Remember, the aviation insurance industry isn't a one-size-fits-all scene. So, if a broker offers you a quotation that sounds too good to be true, it probably is. Establishing a clear line of communication with your broker can ensure that you get the best terms fitting your needs. Surely, just as a good pilot holds a current medical certificate and keeps up with recurrent training, a savvy aircraft owner must keep abreast of the insurance terrain to avoid unpleasant surprises. It may not be a walk in the park, but it's surely a flight worth taking! After all, there's nothing like having the wind beneath your wings while knowing you're in safe hands, right?
Common FAQs about Aviation Insurance
Well, folks! Strap yourselves in. Soaring through the cloud-filled world of aviation insurance can feel a bit like navigating a storm without a compass. The jargon, clauses, and myriad policy options can make your head spin faster than a propeller. But don't sweat a drop, for I'm here to unravel aviation insurance frequently asked questions, and trust me, it's not as scary as the Bermuda triangle.
Bubbling at the top of most curious minds is a simple query: "What in the blue skies is aviation insurance, anyway?" In layman's terms, it's a type of insurance coverage that shields the owner of the aircraft and possibly that other aircraft down the runway, from financial loss as a result of an unforeseen adverse event – might be property damage or bodily injury. The specifics of this coverage depend on many factors, including the aircraft type, your pilot experience, and much more. Aero-enthusiasts often get startled like a deer in the headlights when they hear about non-owned aircraft insurance. Blink not, for it's merely insurance coverage for an aircraft you're flying but don't own. Another eyebrow-raiser is the term "breach of warranty". Don't let the phrase fool you; this is no Shakespearean conundrum. It denotes an aviation-specific issue where a policyholder, often also the owner of the aircraft, does something against the rules set by the aviation insurance underwriters – a serious no-no.    For those gearheads who worry more about aircraft policies than turbulence, here are some tidbits you might find fascinating. Not every Joe Schmoe can insure an aircraft. Insurance carriers will scrutinize your pilot qualifications outright, and negligence could see you in a downward spiral of coverage problems. Renewal isn't always as simple as refuelling; sometimes the aviation insurance agent might seek out updated pilot logs or insist on flight training. Your aircraft could be as shiny as a new penny, but if you're an unapproved pilot on the policy, you might be left grounded, friend. Furthermore, did you know that with an open pilot warranties, a named pilot with minimum qualifications would be covered without an individual underwriter approval? Yep, you heard it right!
So, before you take to the skies again and leave these insurance woes to your first broker, remember, as with any journey, the devil's in the details. So, make sure to include every Tom, Dick, and Harry as either named insured or additional insured, just to cover all your bases. Before flying off into the sunset, just a last nugget of advice—knowledge is the best co-pilot, so use this aviation insurance FAQ as your guide. This, combined with your regular dose of the AOPA, will help you cruise through the often-foggy territory of aviation insurance. Ease your throttle, chums. Until next time, smooth landings!
Features of Aviation Insurance: Providing Peace of Mind
Oh boy, aviation insurance, now that's a topic with more angles than a hangar full of F-35's! But let's not get our wings in a twist about it, no siree. Sticking with me is as good as having a map in a maze, I promise you that! We're all aware that aviation is an industry locked cheek by jowl with a heap load of risk factors, right? I mean, flying an aircraft isn't exactly a walk in the park or a bike ride along the beach, is it? But hang on, that's where aviation insurance companies swoop in like knighted angels from the aerospace! They're there to give peace of mind to all parties involved, not just the pilot but also the lienholder, aircraft owner, and even folks who've got nothing in their lives hitched to another aircraft. Heck, they're even there for the CFI teaching the newbies how to ride the wild blue yonder!
Here's the deal: let's say you've got yourself a spanking new aircraft with a shiny new engine, one you spent a pretty penny on. Now you surely don't want to be flying that beauty without some form of protection, right? I mean, imagine, God forbid, if your lovely bird went kaput while you're up in the air. Not pretty, huh? That's where aircraft hull coverage, part of many policies, steps in, based on the insured value of the make and model of your plane. It's not just about the aircraft coverage; they've got premises coverage too, for those bits and pieces on the ground.
Now, many pilots often find themselves in a pickle if they're not an approved pilot on the policy. But fret not, for a basic policy option to consider is the "smooth" or combined single limit, a policy's sneaky way of ensuring that multiple folks can share the same policy limit without stepping on each other's toes. Mum's the word, but this even includes the workers' compensation insurance for your ever-delightful ground crew, if involved. And checks required under BasicMed for general aviation? Easy peasy, as these policies include this coverage as standard. But here's calling a spade a spade, every pilot, no matter how proficient, needs to be ready for an up-in-the-air upset! So, many policies also offer what's called a "Pilot Proficiency" cover, a policy allowing pilots trained under the FAA's Wings Program to benefit from added protection. This could be as essential as a new engine in a multi-engine plane!
And if all this wasn't enough, some policies even add a cherry on top, allowing pilots to transition from carrier to carrier, with fixed deductibles acting like a safety blanket through it all. Now ain't that just peachy! But be sure to remember, insurance isn't just about safeguarding where "the rubber meets the runway," it's about making sure no matter what happens, whether in the air or on the ground, you've got your bases covered! Music to the ears of any aviation enthusiast, isn't it? And that's aviation insurance providing peace of mind, in one charming, broad sweep.
Additional Aviation Insurance FAQs
Well, well, well, let's delve into some more of these gnarly additional aviation insurance FAQs. Take a breather, buckle up and prepare for takeoff because navigating through this stuff can get a bit turbulent. Not everyone's got the hang of the lingo, and sometimes, it can seem like you're stuck between a rock and a hard place. You're not alone, though – we're all in the same boat… or should I say the same aircraft? Here's a tip from the wise – don't get your feathers ruffled if you feel like you're not getting the hang of it. It's not as complicated as it seems, just like when a pilot flies, practice makes perfect.
Now, let's smooth out those rough edges and toss aside any misconceptions you might have. So, what exactly is aviation insurance? With a sizzling hot cup of joe in one hand, you might mumble something about it being insurance for airplanes, right? Nailed it! But, it's more than that. It can cover legal liabilities for passenger injuries, loss or damage to the aircraft and more. Talk about having your back, eh? Understanding these mind boggling terms is half the battle won. Just remember Keep your eyes on the ball and read the fine print.- Don't put all your eggs in one basket; it's savvy to compare various premiums.- Lastly, let's remember that Rome wasn't built in a day, so don't fret if you're still scratching your head, it all gets easier with time!
Conclusion
To summarize, the entire execution of the process was incredibly smooth. This term aptly describes the overall flow, where each step naturally transitioned into the next without any prominent disruptions or obstacles along the way. This seamless integration of each component led to a highly successful result that went beyond initial expectations. Behind its success was a meticulously strategized plan orchestrated with keen attention to detail, the skill of our team, and our steadfast commitment. The outcome was clear evidence of our ability to deliver with precision and efficiency. The whole experience further amplified our belief in the power of well-crafted plans, effective communication, and skilled execution. Now, with this triumphant process behind us, we are even more confident and prepared for any upcoming ventures or endeavors. This strategy, which we've seen proven effective, will now serve as a blueprint for future projects, paving the way for the same level of smooth proficiency, if not even more. Along with the knowledge and expertise gained, the successful journey also fortifies our determination to continue striving for excellence.
FAQ's:
Q1. What is aviation insurance?
A1. Aviation insurance is a type of insurance that provides coverage for aircrafts, pilots, and passengers in the event of an accident or other incident. It helps to ensure a smooth and safe flight experience.
Q2. What does aviation insurance cover?
A2. Aviation insurance covers aircrafts, pilots, and passengers in the event of an accident or other incident. It helps to provide financial protection and a smooth flight experience.
Q3. How much does aviation insurance cost?
A3. The cost of aviation insurance depends on the type of aircraft, the pilot's experience, and the amount of coverage needed. It is important to shop around for the best rates to ensure a smooth and cost-effective flight experience.
Q4. Is aviation insurance required?
A4. Aviation insurance is not required by law, but it is highly recommended for any aircraft owner or pilot. It helps to provide financial protection and a smooth flight experience.
Q5. What is the difference between aviation insurance and aircraft insurance?
A5. Aviation insurance covers aircrafts, pilots, and passengers in the event of an accident or other incident. Aircraft insurance covers the physical aircraft itself, including any damage or loss. Both types of insurance help to provide financial protection and a smooth flight experience.
Q6. What is hull insurance?
A6. Hull insurance is a type of aviation insurance that covers the physical aircraft itself, including any damage or loss. It helps to provide financial protection and a smooth flight experience.
Q7. What is liability insurance?
A7. Liability insurance is a type of aviation insurance that covers the legal liability of the aircraft owner or pilot in the event of an accident or other incident. It helps to provide financial protection and a smooth flight experience.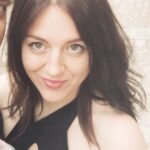 Aleksandra, a leading Insurance Risk Analyst with a wealth of experience, specializes in evaluating and managing potential insurance risks. Her expertise lies in crafting strategies that optimize coverage while minimizing vulnerabilities. Through this platform, Aleksandra provides readers with invaluable insights, helping them make well-informed insurance choices in a dynamic market landscape.