Definition of Key Person Insurance
Beaming with a hearty "Hello there!", let it be known that making head or tail of Key Person Insurance can indeed be a tangled web. You see, in the bustling marketplace of today, this particular type of policy is a real white knight for businesses, big and small. Here's the scoop: sometimes referred to as "key man" or "key woman insurance", this policy pitch is designed to provide financial respite to a business should one of their crucial players unexpectedly kick the bucket or face a severe illness that incapacitates 'em, leaving them unable to work.
So, here's how the cookie crumbles; business owners shell out a monthly premium for "key person protection" or "keyman" insurance coverage, much like the way someone forks over cash for life insurance. The magic happens when a key employee, oftentimes a top executive or the one carrying the company on their back, is out of commission due to sinister circumstances. The insurance policy comes alive then, providing a lump sum payment or ongoing income to aid the company and see them through tough times. The hard fact is, replacing such a critical individual isn't just a costly affair, but it's also a dance against the clock. This policy, dear folks, is a true lifesaver to cover replacement costs and to keep the revenue-stream flowing. Losing an ace player can significantly shake a business' day-to-day operations but this policy is your contingency plan, the company's safeguard designed to protect its operation. So, who gets to pop the champagne and celebrate being the beneficiary of such a payout? It's the business itself, and these proceeds can be used in any ol' way they see fit, be it to hire a shining replacement, compensate for loss in revenue, or maybe even repay a loan. Now ain't that a hoot!
The Importance of Key Person Insurance in a Business
Consider the situation: you've got a small business humming along nicely, everything going smoothly, every cog well-oiled and turning. But wait a second! Take a minute to ponder, what happens when one of the vital pins that's holding that smooth-turning wheel together – the irreplaceable key person – is, say, out with the larks due to an unpredictable illness? I'll tell you what, the company comes screeching to a halt like a car out of gas, that's what. Funny thing about life's curveballs, they could hit anytime, and boy, when they do, it's a doozy! At turbulent times like these, key person insurance plays its lifesaver role.
No two ways about it, having key person insurance is as important to a business's survival as a hot cuppa is to a Monday morning. It's quite simple, really: it's insurance that pays the company a pre-agreed sum, a veritable safety net, if the key person, on whom the business heavily depends, is sadly either pushing up the daisies or is unable to work due to disability. Here's the deal, the policy amount, typically calculated as a multiple of the key person's salary, should at least cover the cost to replace the key person, purchase expert help or delay significant projects whilst a capable replacement is found. The business uses this money as an emergency buffer, a shock absorber if you will, to soften the financial blow their absence would cause. In the off chance the worse case scenario does happen, the death of the insured, the policy helps ensure the business can survive, leaving the door open for an investor or another entity, to carry on the torch. Almost sounds like a magic fix-it-all potion, doesn't it? Well, to put it bluntly, that's precisely what it is!
Buy and Secure Your Business with Key Man Insurance
Look, here's the real scoop. If you're running a tight ship, chances are you've got one or two key people who, heavens forbid, if they were off the radar for some reason, could create quite the financial storm for your business. That's where "Key Man Insurance" steps into the spotlight, ready to be your business' knight in shining armor. Some folks might brush it off, thinking it's a set-up, but I'm telling you, you'll thank your lucky stars if you're in a bind.
Now, here's the skinny about key person insurance policy. The whole idea is to help soften the financial impact if a critical person gets bowled over and can't work – I'm talking about serious stuff like disability or even death. You're looking at getting a life insurance policy or disability coverage, payable to the company, and it's worth taking a step back to think about the amount of key person coverage that makes sense for your outfit. Oh, and don't forget to peek at the quote! While the costs associated vary depending on your fine print, it most definitely can be the saving grace for many small businesses. After all, the show must go on—the company has to continue to operate! So, run the numbers and see how much you'd need to keep your boat afloat for around 12 months. The contract might even have a rider, an add-on that might just sweeten the deal, tailored to meet the company's specific needs. It's not easy sailing in a person's absence, but key person insurance could provide the lifeboat you need in choppy waters. Remember, it's all to secure your business—your baby—and keep you from having to dip into savings or becoming too dependent on one employer. This is your chance, mate, to help cover your business and encourage smooth sailing, even during financially challenging times.
Assessing the Cost of Key Person Insurance and the Factors Affecting It
Let's not beat around the bush here, counting the cost of Key Person Insurance can be a bit like nailing jelly to a wall. Factors fluttering around like butterflies on meth, you just can't put your finger on one price. You've got to wrap your head around that the cost doesn't live in a vacuum, it's impacted by a fair few hodgepodge variables. The times the key person could be bogged down with their health hitches or perhaps their ripe old age, or even their tricky tabbies – they all send the prices skyward, let me tell you.
Now let's talk turkey about how the insurance covers the gaping holes for the company to continue its shtick. Sure, we all know the show must go on and all that jazz, but who's going to pick up the pieces if the star of the show kicks the bucket, eh? Well, the insurance steps in there like a knight in shining armour, providing the coverage in case the worst happens. Bear in mind, the company may be treading water without the key person at the helm. It's not just about keeping the lights on – it's about securing the nut that holds everyone's livelihood together. So, while it may seem like a bitter pill to swallow, this insurance could just be the business to help the company bob along in choppy seas. So what's the cost? An arm and a leg? Nah, but it ain't peanuts either, mate. It can be a pretty penny, but remember, you can't put a price on peace of mind. So, it's about gauging the risk and getting the skinny on those pesky numbers. Do the math and let the chips fall where they may. Over and out!
What is Covered by Key Person Insurance – An In-depth Overview
Well, hold onto your hats, folks! Key person insurance, you ask? It's a total lifesaver, a real ace up the sleeve for any company where the cogs in the machine rely heavily on specific individuals. In this fast-paced world, there are simply times the key person could, out of the blue, be put out of action. Now, wouldn't that be a dire predicament? Without skipping a beat, key person insurance steps in like a shiny knight to help the company navigate such periIous waters. You see, what this insurance covers is, essentially, the interim hiccups that occur should the key person be unable to fulfill their role due to debilitating illness or, heaven forbid, death. Ah, but fear not! Before your mind starts conjuring up tumultuous images, let me be clear – there's a safety net to land on. This sort of insurance provides a much-needed cash influx to the business to help fill those gaping voids while the company seeks suitable replacements. This ensures that the gears keep turning, allowing the company to continue with minimal disruption. With this sort of coverage in case of an unforeseen event, the company may not have to shut their doors for business temporarily, or, even worse, permanently. So, in a nutshell, key person insurance is like the oxygen mask on an airplane – you hope you'll never need it, but it's absolutely vital when push comes to shove.
Things to Frequently Consider When Buying Much Key Person Coverage for Businesses
Navigating the labyrinth of insurance covers for key person coverage can throw anyone for a loop, especially when considering a business venture. It's imperative to think on your toes about the times the key person could fall ill or, heaven forbid, pass away. Yikes, it's hardly a pleasant icebreaker at the dinner party, yet it's a conversation that could be worth its weight in gold. Having a cushion to fall back on, with appropriate coverage in case the unexpected rolls down the pike, is nothing to sniff at. It's not being paranoid; it's smart business savvy. It's all about safeguarding the financial stability of your business to help maintain operations during turbulent times.
Now, hold onto your hats, as the determination of how much coverage to buy can be a bit of a sticky wicket. Many folks struggle with this, so you're not alone. The key factors—no pun intended—range from the key person's contribution to the business profits to how much dough it would take for the company to continue running smoothly in their absence. Also, consider the cost of replacing the key player; talent like theirs doesn't grow on trees, you know. The company may also, and should, consider the potential financial losses on the table if that key person were to be absent. Keep your chin up, and take it one step at a time. It's a bit of a balancing act, but boy, will it pay dividends in the grand scheme of things.
Conclusion
In the dynamic sphere of business, it is crucial for a company to continue building firm strategies and measures in order to persist through challenges and maintain steady growth. One of the essential elements that ensure this sustainability is having suitable insurance covers. These insurance policies provide coverage in case of unforeseen circumstances or potential business threats, shielding not only the business assets but also the key personnel involved. At times, the key to safeguarding the company's future can lie in the right insurance plan that covers all aspects of the business. A person could be one of the assets vital to the business operations and thus, must also be under considered coverage.
Further, in periods of growth or expansion, a company may have to thoroughly evaluate risks and have a risk management system in place. This includes enhancing their insurance to include covers that will secure the business and allow the company to navigate towards its vision effectively. It's also worth noting that businesses can leverage aspects like these to enhance their reliability, which subsequently catalyzes their sustainability and success.
Moreover, the use of external business to help with these evaluations could be beneficial. These entities can provide expertise in identifying potential risks and consequently propose the most effective strategies for tackling them. This further strengthens the company's crisis shield and facilitates seamless operation continuity, come what may in the business domain or the wider economy.
FAQ's:
Q1. What is key person insurance and how does it help a business?
A1. Key person insurance is a type of insurance that provides coverage in case of the death or disability of a key person in a business. It helps the business to continue operations by providing financial assistance to help replace the key person's contribution to the company.
Q2. How many times can a key person be insured?
A2. A key person can be insured multiple times, depending on the company's needs.
Q3. What type of coverage does key person insurance provide?
A3. Key person insurance provides coverage in case of death or disability of a key person, helping the company to continue operations and replace the key person's contribution.
Q4. What are the benefits of key person insurance beyond death?
A4. Key person insurance provides financial assistance to help the company continue operations and replace the key person's contribution in case of death or disability. It also provides peace of mind to the company that it will be able to continue operations in the event of the death or disability of a key person.
Q5. What company may provide key person insurance?
A5. Key person insurance is typically provided by an insurance company.
Q6. What are the advantages of key person insurance for disability and critical illness?
A6. Key person insurance for disability and critical illness provides financial assistance to help the company continue operations and replace the key person's contribution in case of disability or critical illness. It also provides peace of mind to the company that it will be able to continue operations in the event of the disability or critical illness of a key person.
Q7. How can key person insurance help a business?
A7. Key person insurance helps a business by providing financial assistance to help replace the key person's contribution to the company in case of death or disability. It also provides peace of mind to the company that it will be able to continue operations in the event of the death or disability of a key person.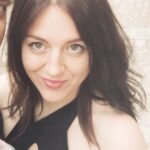 Aleksandra, a leading Insurance Risk Analyst with a wealth of experience, specializes in evaluating and managing potential insurance risks. Her expertise lies in crafting strategies that optimize coverage while minimizing vulnerabilities. Through this platform, Aleksandra provides readers with invaluable insights, helping them make well-informed insurance choices in a dynamic market landscape.