Understanding Key Person Insurance and Its Importance
In the wild world of business, a 'key employee' is like the ace up your sleeve – an indispensable orchestrator of your success, the visionary who sets the tempo across the business. The often unsung heroes in the cut-and-thrust of enterprise, these key individuals wield a certain power and influence that could make or break the organisation. So, imagine the blow to the business if one of these cherished characters were suddenly unable to work due to disability or, heaven forbid, an unexpected and premature death. The company's workflows and responsibilities would be thrown into a sticky wicket, causing serious interruptions to productivity. Well, hold onto your hats, folks, because that's where key person insurance enters the fray!
By and large, Key person insurance, akin to a life insurance policy on steroids, is specifically designed to protect a business against the economic loss it would suffer following the loss of a key person within the business. The loss of that key person's critical knowledge, for example, could be a hard nut to crack, like trying to replace Steve Jobs at Apple — almost impossible! This insurance policy can help mitigate the key person risk by providing a lump sum benefit in the event of a key employee's death or incapacitation, ensuring business continuity. It's like having a winning ticket hidden away in your back pocket, ready to safeguard business management and maintain cash flow even when the waters get choppy. It's not a matter of if, but when, so don't be caught off guard! Managing key personnel risk isn't something to be taken lightly, it needs careful consideration and a proactive strategy. Now, that's where a specialist financial advice can come in handy, helping you conduct a thorough workforce analysis to identify key personnel, grade the risk, and plot your insurance strategy accordingly. So, if your business relies heavily on a few key people, give us a ring! We're on standby, ready to aid and abet in your business risk management and asset management strategies.
How to Identify Key People in your Business
Navigating the business world can often feel akin to a precarious tightrope walk. As a business owner, you're constantly looking at risk mitigation to protect your enterprise from all potential hazards – and that includes the potential financial risk that losing a key employee would represent. This person could be yourself as the owner of the business, a crucial shareholder with expertise unparalleled, or an employee whose work within the company is so pivotal, the business' operations would grind to a halt without them. Call it gut instinct or a sixth sense, but generally, you instinctively know who these key players are. They're the ones your team and/or customers have a tremendous reliance on; in short, they're irreplaceable. The key person may have built intricate customer relationships that act as the bloodline of your business, or they play such an important role they are utterly intertwined with the company's continuity strategy. As you start to identify these key individuals, consider whether your business could withstand the loss that would occur if this person leaves or becomes incapacitated. This is where key person coverage or key person life insurance comes into play. Sculpted like a safety net, key person insurance policy aids in cushioning the financial losses that could tag along, for instance, in the period of replacing them or even outsourcing their duties. So by all means, dear business owner or key, contact us for a consultation. Together, let's assess the grade of risk and identify the potential premium balloon and tax implications, along with devising a planner that would ensure your business stays afloat. Incorporating an insured beneficiary in the equation is also an idea that might hold water. After all, the last thing you'd want would be your hard work going belly-up. So let's shore up that business's future framework, shall we?
The Connection Between Key Person Risk and Business Risk
Well, here's the skinny: when it comes to managing a successful business, there's a key factor that can often stir the pot, and that's what we call key person risk. You see, there's always this one bloke or gal in an organization who has that certain 'key' skill or talent – the kind you can't just find around every corner. They possess such a unique set of abilities or knowledge that the business becomes heavily reliant on them, like a ship dependent on its captain to steer clear of stormy weather. Ah, but therein lies the rub! These key individuals, as sparkling as their contributions may be, aren't exactly replaceable at the drop of a hat. So, when they can no longer fulfill their roles, or heaven forbid, decide to jump ship, the company would be left in a real pickle, struggling to keep things humming. This, right here, is a prime example of key person risk and it's as tethered to business risk as a kite is to a string. Without that 'key' person, the business might not be able to function as smoothly or effectively, leading to financial fallout, messed up operations, and a real hit to the old bottom line. So, while it's great to have these high-fliers in your team, it's always wise to have a Plan B hidden up your sleeve.
Strategies to Mitigate Key Person Risk
Well now, let's dive headfirst into the deep end of key person risk, shall we? It's all about playing the cards you're dealt and, with a little strategic thinking, you might just come out on top. Mitigating key person risk is a bit of a tightrope walk, you see. While it's easy as pie to cast a wary eye at the whole shebang and fret about the dreaded "what ifs", the real trick lies in avoiding the pitfall of turning those what ifs into self-fulfilling prophecies. So, buck up, strategize, and remember that every cloud has a silver lining!
Well, Strewth! What's with all the gloom and doom, you might wonder. Truth be told, mitigating key person risk might ruffle a few feathers in the nest, but tackling this head-on is far better than burying your head in the sand. A proactive approach, like a well-oiled machine, can relieve the strain a key person may bring to the table. Succession planning might sound all doom and gloom but it's actually just the ticket – Consider it as a safety net, if you will. Cross training, mentoring, and rolling up your sleeves to delve into the nitty gritty details of skills transfer, can put you in the driver's seat. So, shake a leg, adopt these strategies, and that pesky key person risk will be as harmless as a fly on the wall. Trust me, you'll thank your lucky stars for these strategies down the line!
The Role of Succession Planning in Reducing Key Person Dependency
Well, you see, the thing about succession planning is, it's not a shooting star. A one-and-done sort of deal, if you get my drift. No, it's a sturdy bridge enabling businesses to cross stormy waters of uncertainty. Initially, key person dependency may feel like the glue keeping things together. But in reality, it's more like skates on thin ice. When the key individual bails out, now that's a sharp wake-up call. Like when the rooster crows at the break of dawn, and there you are, all tangled in a mess of what-ifs and how-tos, with naught but coffee for comfort.
You bet your boots, succession planning is a lifeboat in a pickle like that. We're talking about a detailed, strategic process that recognizes the value of each key cog in the business wheel. It's like having a compass that directs you steadily through the dizzying maze of corporate leadership. And here's the knock-out punch – by lessening the reliance on single key individuals, we're spreading the word! Sharing the knowledge, dividing the responsibilities. When done right, we're cooking up a recipe for success that doesn't depend on one magic ingredient. The whole kit and caboodle goes on, no hitch in stride. So, you see, succession planning isn't just a nifty tool, it's a veritable golden ticket to the Willy Wonka's factory of stable, sustainable growth!
Safeguard Your Business: The Role of Key Person Insurance in Loss Mitigation
You've heard the phrase "putting all your eggs in one basket," right? That's precisely what businesses relying on key personnel do. Yeah, gutsy, I know! But, here's the rub; what happens if that basket… *gulp*… gets dropped? That's where key person insurance shines like a knight in shining armor, a real lifesaver. Like a pause button on a cataclysmic financial disaster, this insurance is crucial for any business betting on a key player or two. It's the vaccine to the nightmare of loss that could cripple your firm faster than a hare in a sprint. Heaven forbid, imagine Joe, your top salesperson, biting the dust unexpectedly, or Sarah, that IT wizard, calling it quits out of the blue. I mean, they're key gears in your enterprise machine, crucial cogs that shouldn't be overlooked. Their absence? It's like trying to make a grand feast with missing ingredients. It's a disaster waiting to happen! Key person insurance is the magic wand that converts this potential turmoil into a manageable hindrance, effectively squashing the risk like a bothersome bug. It's the band-aid on a wound that could otherwise fester, the umbrella shielding your business from a crippling economic downpour. In essence, it's your company's safety net. It's your 'Plan B' when the tide turns against you.
Recent Posts and Developments in Key Person Insurance
Oh boy, it's been quite a ride lately with all the recent posts and developments in key person insurance. Like a bat out of hell, it's transformed, throwing accounting departments and executives alike into a tizzy. It's like they've jumped out of the frying pan and into the fire. This whole rigmarole was sparked off by fresh regulations, cutting through the financial sector like a hot knife through butter, making CFOs scramble to get their ducks in a row.
It's worth noting, though, that these changes aren't much to get your knickers in a twist over. In fact, they might even be the cat's pajamas for a lot of firms out there. Yeah, it's been a steep learning curve, as steep as climbing Everest in your Sunday best, but folks are getting the hang of it. The key lies in adapting, swinging with the punches. These developments have ushered in an era where insurance policies are no longer a one-size-fits-all ordeal, making them more fitting and beneficial for both the key employee and the business. Wow, what a relief, right? It's like taking the bull by its horns and paving the way for a more tailored approach in such a complex field.
Conclusion
Without having any specifics to include the context for the word 'key', here is a generic summary / conclusion: In conclusion, the key element to understand is that the success of any assignment relies on all its components working together. Being patient, diligent, and constantly adapting to changes plays a vital role in achieving goals. Every process, strategy, project, or endeavor has a 'key' factor or crucial aspect that catalyzes motions towards success. Just like a key that opens a locked door, this 'key' factor makes it possible to unlock opportunities and pave the way to success. By focusing on this 'key' component, by incorporating it correctly within our strategies, we can unlock the full potential of our project and drive it towards progress. Thus, keeping this 'key' element in mind, we should better equip ourselves for the challenges and opportunities that may present before us. This understanding is crucial as we navigate through our targets, preparing us to handle every situation as efficiently as possible.
FAQ's:
Q1. What is key person insurance?
A1. Key person insurance is a type of insurance policy that provides financial protection to a business in the event of the death or disability of a key person within the organization. It helps to mitigate the risks associated with the loss of a key person.
Q2. How does key person insurance mitigate risks?
A2. Key person insurance mitigates risks by providing financial protection to a business in the event of the death or disability of a key person within the organization. It helps to cover the costs associated with the loss of a key person, such as lost revenue, recruitment costs, and training costs.
Q3. Who is a key person in an organization?
A3. A key person in an organization is someone who is essential to the success of the business. This could be a founder, a CEO, or a key employee who has specialized knowledge or skills that are critical to the business.
Q4. What types of risks does key person insurance cover?
A4. Key person insurance covers the risks associated with the death or disability of a key person within the organization. This includes lost revenue, recruitment costs, and training costs.
Q5. How much does key person insurance cost?
A5. The cost of key person insurance depends on the type of policy and the amount of coverage needed. Generally, the cost of key person insurance is based on the amount of coverage and the risk associated with the key person.
Q6. What are the benefits of key person insurance?
A6. The benefits of key person insurance include financial protection for a business in the event of the death or disability of a key person, as well as peace of mind knowing that the business is protected in the event of a key person's death or disability.
Q7. How do I get key person insurance?
A7. Key person insurance can be purchased from an insurance provider. It is important to work with an experienced insurance provider to ensure that the policy meets the needs of the business and provides the necessary coverage.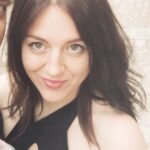 Aleksandra, a leading Insurance Risk Analyst with a wealth of experience, specializes in evaluating and managing potential insurance risks. Her expertise lies in crafting strategies that optimize coverage while minimizing vulnerabilities. Through this platform, Aleksandra provides readers with invaluable insights, helping them make well-informed insurance choices in a dynamic market landscape.