Understanding RV Insurance: A Comprehensive Guide
Whew! Contemplating the ins and outs of RV insurance can sure make your head spin, I tell ya! However, don't feel like you're dangling in the wind here. This comprehensive guide, encompassing basically everything you need to know, could be your insurance guru. So, kick back and let's delve into the nitty-gritty details of insurance cover specifically for your road warrior.  So, why do you need RV insurance? One may think, "Well, honey, isn't my motorhome just a jumbo-sized vehicle?" and assume their standard auto insurance will do the trick. Hold your horses! Not all insurance policies are created equal and your car insurance policy, no matter how robust, simply doesn't cut the mustard when it comes to your RV. In truth, your RV is also akin to a traveling home, complete with personal belongings and potentially high-value fixtures. RV insurance coverage can help cover the cost of repairs to not only the body of your RV following a collision, but also damage to your RV's interior and the contents inside your RV. Furthermore, adequate insurance cover can protect you and your RV from liability in the event of an accident with another vehicle or object. In short:* RV insurance protects against collision and non-collision damage to your RV.* It helps pay potential medical bills for injuries occurring inside your RV.* It offers coverage options for theft or damage of personal belongings inside your RV.* It provides liability insurance in case of accidents involving your RV.
Understanding the unique RV insurance needs for your class of RV – be it a standard RV, class A RV, or a travel trailer – can be a lifesaver, buddy! Whether you're a full-time RV dweller or a part-timer enjoying the RV lifestyle, you'll want enough insurance to keep yourself covered like a bear in hibernation. Finding the best RV insurance is not necessarily a walk in the RV park, but hey, that's what this RV insurance guide is for. Be sure to consult with an insurance agent to ensure that you have the right insurance coverage for your RV. RV owners, don't forget that insurance depends on how you use your RV; whether your RV is your primary residence or just for the occasional roadtrip, there are insurance products to fit your needs. And remember, prices may vary so shop around for the best RV insurance rates.
Different Types of RV Insurance Coverage Options
Navigating the labyrinth of RV insurance coverage options can feel like a bear, but don't let it get your knickers in a twist. Let me give you the low-down so you'll know what to chew on when you're shopping around for a policy. The average Joe and Jane often mistakenly think that their homeowners insurance or auto insurance policies will cut the mustard when it comes to their RV protection. However, that couldn't be further from the truth. Owing an RV ain't like owning your average run-of-the-mill sedan, and you may find your coverage coming up short. RV insurance coverages for motorhomes are more specific, ensuring that your trusty RV or motorhome gets the care it needs if a mishap occurs.
There are several types of RV insurance coverage options that insurance companies offer to secure your home on wheels. First, we've got liability coverage; this is the bread and butter of policies helping to cover costs if you have an accident with your RV and it wounds someone or damages property. Next up is comprehensive coverage – this is the saving grace which lends a hand if your RV is damaged by fire, theft or even run-ins with wildlife. Collision coverage helps foot the bill if your RV has a fender-bender, whether you smashed into something or vice versa. Some policies also let you add in some interesting extras like roadside assistance, which can be a godsend when in a pickle halfway across the country. Other additions you might want to consider are vacation liability coverage for when the RV is parked and being used as a temporary residence; coverage that helps replace your RV if it gets totalled and even insurance for the gubbins inside your RV if you're living in it full time. Not forgetting, a sound RV insurance policy should also cover damage to your RV, whether it's from an accident or a rambunctious raccoon. Remember folks, the cost of RV insurance also depends on factors such as how the RV is being used and the type of coverage you need, amongst others. It's key to note that some states require insurance especially if the RV is not finance-free. To get a good handle on the nitty-gritty without falling off the turnip truck, you might want to get cozy with an RV association or two, as these guys can help you understand just what kind of coverage best suits your needs. So go forth, get RV insurance, and enjoy the ride!
Deciding your RV Insurance Cover: Standard RV vs. Full-Time RV Insurance
Deciding on your RV insurance cover, whether standard RV or full-time RV insurance, is no walk in the park! It can feel as confusing as a needle in a haystack, but fear no more, I'm here to clear the fog for you. Standard RV insurance and full-time RV insurance are as different as chalk from cheese. The bread and butter of it is this: Standard RV insurance, or part-time RV insurance if you like, is a good fit for those who are just planning to putter around in their RV during holidays or weekend getaways. However, the coverage may be limited and not as comprehensive. It's usually an extension of your home or auto insurance and it covers your RV against perils like theft, fire or accidents. On the other hand, if you're planning on living in your RV or even just using it more than the average joe, full-time RV insurance runs the show. It's almost akin to a home insurance policy, with the motorhome insurance stepping up to offer additional coverage protects for personal belongings, liability and living expenses. It's a real lifesaver, particularly if your RV is more than just a vacation toy – more a home away from home. This comprehensive rv coverage however, comes with a price tag – the RV insurance cost usually being higher than that of standard. But hey, you get what you pay for, and this insurance helps pay for damages or losses you otherwise would have to shoulder. Consider the following when owning an RV and choosing the right insurance:   
– Review what your current home and auto insurance cover.- Estimate the value of the belongings in your RV.
– Reflect on how often and in what ways you're using your RV.- Investigate what an RV insurance may offer in terms of full or part time coverage. In conclusion, an RV must have an appropriate insurance for your RV lifestyle. Owning an RV without ample protection is a recipe for disaster – better to be safe than sorry!
Costs Involved: RV Insurance Rates and Factors that Influence Them
Oh boy, brace yourself; RV insurance rates can often feel like a rollercoaster ride. Just when you thought you had budgeted down to the last penny for owning an RV, in swoops the motorhome insurance eagle, perching itself firmly on your list of expenses. Your RV—be it bound for the Grand Canyon or your grandma's house—must all the same be weighed down by the anchor of insurance. Don't think you can apply the old 'out of sight, out of mind' treatment here.
You see, the costs involved in RV insurance rates can vary more wildly than a cat in a bathtime. This variance, however, isn't some flight of fancy but is instead influenced by a cocktail of different factors. Course, these factors aren't some arbitrary hocus-pocus, but things you should consider whilst shopping around for the best deal. Mind you, these include – but aren't limited to – the followingAre ya planning on living in your RV or is it just for the occasional, part-time fancy? If the former, you'll likely need additional coverage that extends beyond normal home or auto insurance.
-What sort of a beast is your RV? Its size, type, and age can wildly swing the pendulum of rv insurance cost.-Is your coverage going to protect just the RV or do you want it to cover your personal effects as well?
Now, let's be clear: rv insurance may not always come cheap but look at the bright side! With the right coverage, your insurance helps pay for damages and therefore covers your RV from life's unpredictable mishaps. At the end of the day, a little assurance today can save big headaches tomorrow and that's where insurance for your RV comes in. Because heaven forbid things go south while you're on a road trip with the kiddos, and god help you if you're caught without coverage. The last thing you want to hear in the middle of a crisis is "well, your coverage may not cover this…" Ouch! That, my friend, is a bucket of cold water nobody wants!
Identifying the Best RV Insurance Provider: Tips to Find the Right Insurance
Oh boy, identifying the best RV insurance provider can feel like looking for a needle in a haystack. But hang on a minute, with the right tips and a keen eye for detail, it doesn't have to be such an uphill battle. Hey, it's not rocket science, but owning an RV is a significant investment, and you'd want to protect it with the best coverage. Start by understanding that like apples and oranges, RV insurance and home or auto insurance are two different ball games. While the latter may only offer limited coverage may, the former typically offers extensive rv coverage. Alright, it might cost a pretty penny, but the RV insurance cost is worth every dime considering the benefits and peace of mind it provides. Main pointers to keep in mind include Look out for a provider who offers robust motorhome insurance. This kind of insurance may provide a substantial safeguard by covering damages and replacements that could otherwise burn a hole in your pocket. – Mull over the scope of additional coverage available – the more comprehensive, the better. Don't be penny wise and pound foolish; make sure your policy covers your RV in its entirety.- Consider your usage. If you're living in your RV full-time, you'll need a more robust plan than part-time RV insurance. – Figure out if the insurance helps pay for any liability should accidents occur while you're out and about in your RV.- Lastly, ensure your chosen insurance covers your RV adequately against possible damages like collisions, theft, and natural disasters. Never judge a book by its cover; it's not just about the cost, but the coverage protects the things you value the most. In a nutshell, RV insurance may seem like an extra burden, but it's as vital as a heart to a body. Having the right RV insurance makes the open road even more inviting, safer, and gives you one less thing to worry about. So put on your thinking cap and dive into the world of RV insurance because the ball's in your court!
Extra Protection: The Need for Additional and Optional RV Insurance Coverage
Oh, Baby! Owning an RV isn't just about hitting the open roads with a smile and a song, it's also about safeguarding your roving home sweet home against the curveballs life throws your way. RV coverage isn't a 'nice to have,' it's a downright necessity. Your handy dandy motorhome insurance helps to pay for any damage that those pesky potholes cause, but what about the accessories and personal items you might have along for the ride? That's where additional coverage waltzes in, ready to save the day! Even though your home or auto insurance may tip its hat to your movable dwelling, it simply won't cover the full spectrum of risks attached to an RV lifestyle. Talk about putting all your eggs in one basket, when you're living in your RV, all your worldly possessions are prone to a variety of risks. That's why it's key to invest in specific RV insurance coverage that, like Batman's utility belt, comes equipped with a whole slew of benefits. Coverage protects you from loss or damage to personal belongings, offers ample liability coverage, and even steps in if the other dude is underinsured. Cue the sigh of relief! Plus, for the part-time RV-ers among us, part-time RV insurance is a real lifesaver. Besides, when you weigh the potential cost of out-of-pocket repairs to the additional RV insurance cost, it's a no-brainer! However, bear these elements in mind Coverage may vary from simple liability insurance to comprehensive insurance, which covers your RV even in the event of natural disasters or vandalism.- RV coverage does not automatically apply if you are a full-time RVer, so you must communicate this to your insurer.- RV insurance may not always cover personal property inside the vehicle, so additional policies or endorsements may be necessary.
With such top-drawer servicing, it's evident that additional and optional RV insurance offers a sense of security that is well worth the extra cost.
Procedure to Lodge RV Insurance Claims with Your Insurance Agent
Uh-oh! Found yourself in a bit of a pickle and need to lodge an RV insurance claim? Don't worry, we've got your back. Juggling insurance can be as tricky as a monkey doing math, but let's break this down so it's as easy as pie. Being the proud owner of an RV is fantastic, but life has a knack for tossing unexpected curveballs your way, so knowing the ropes of your RV insurance coverage is vital. First things first, circle back to your insurance agent to report a claim – and don't dilly-dally, time is of the essence. Obviously, coverage may vary but usually, RV insurance helps soothe those financial bruises, paying for any necessary repairs, replacements or even medical costs. Now, whether you're full-time living in your RV or just use it part-time, your drone-on home insurance or run-of-the-mill auto insurance might not cut the mustard. You see, the RV insurance cost you've been grumbling about covers your RV in ways other insurance may fall short. Here's the deal Your motorhome insurance has a special set of bootstraps, offering additional coverage that kicks in right when those home and auto policies start dragging their heels.- RV coverage protects you with a financial safety net when you find yourself facing property damage or heaven forbid, some personal liability issues.
– If you're owning an RV and it's your cozy home away from home, you will need an insurance for your RV that cozies up to your lifestyle. From coverage that protects your personal belongings to coverage for emergency expenses, it's got you in mind.- Now, don't flip your wig, but if your RV must take a timeout for covered repairs, some policies even cover the cost of a rental car or hotel room. So, say your RV's a goner, total loss. Your RV insurance may even replace it with a brand spanking new one of similar kind and quality. Now, wouldn't that be a cherry on top! So, remember, wise up and get your ducks in a row when it comes to your RV insurance- it's more than just paperwork, it's peachy peace of mind.
Conclusion
Owing an RV necessitates obtaining adequate motorhome insurance for comprehensive protection. Home or auto insurance may not provide enough coverage for your RV, making it essential to explore additional coverage options. RV insurance may cost more, but it covers your RV fully, offsetting potential damages or losses. This coverage protects not only your vehicle but also your belongings inside, providing peace of mind while you're on the road or living in your RV.
Insurance helps pay for damages or losses sustained and offers coverage that may extend beyond typical home insurance limits. Besides, you have the option of part-time RV insurance, suitable for those who don't use their RVs year-round. Depending on usage and other factors, an RV must be adequately insured to meet unique needs and lifestyle.
RV coverage includes protection against potential hazards that traditional home insurance may not cover. Therefore, it's recommended to get additional coverage if you plan on owning an RV. The assurance of sufficient coverage allows you to fully enjoy the benefits of your RV without the worry of unforeseen costs. Whether full-time living in your RV or using it for occasional family trips, streamlined RV insurance is vital. Remember, while home and auto insurance may offer some coverage, a sound RV policy covers your RV against a broader range of scenarios.
FAQ's:
Q1. What is RV insurance coverage?
A1. RV insurance coverage is a type of insurance that provides protection for recreational vehicles such as motorhomes, travel trailers, and fifth wheels. It covers damage to the RV, as well as liability for any injuries or property damage that may occur while using the RV.
Q2. What additional coverage may I need for my RV?
A2. Depending on your needs, you may need additional coverage for your RV, such as liability coverage, comprehensive coverage, and collision coverage. You may also need to add coverage for personal items, towing, and roadside assistance.
Q3. How much does RV insurance cost?
A3. The cost of RV insurance varies depending on the type of coverage you choose, the value of your RV, and the amount of coverage you need. Generally, RV insurance costs between $500 and $2,000 per year.
Q4. What is part-time RV insurance?
A4. Part-time RV insurance is a type of insurance designed for people who use their RV for short trips or vacations. It typically covers the same types of coverage as full-time RV insurance, but at a lower cost.
Q5. What if I am living in my RV?
A5. If you are living in your RV, you may need to purchase a full-time RV insurance policy. This type of policy provides coverage for your RV while it is being used as a primary residence.
Q6. How does RV insurance help pay for damages?
A6. RV insurance helps pay for damages to your RV, as well as any liability for injuries or property damage that may occur while using the RV. It also covers the cost of repairs or replacements for any items that are damaged or stolen while in the RV.
Q7. Do I need RV insurance if I already have home or auto insurance?
A7. Yes, you may need RV insurance even if you already have home or auto insurance. Home and auto insurance policies typically do not cover damage to RVs, so you may need to purchase a separate RV insurance policy to protect your RV.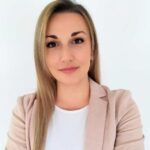 Nina with years of experience under her belt, excels in tailoring coverage solutions for both individuals and businesses. With a keen eye for detail and a deep understanding of the insurance landscape, Nina is passionate about ensuring her clients are well-protected. On this site, she offers her seasoned perspectives and insights to help readers navigate the often intricate world of insurance.