Introduction to Aviation Insurance
Woa there, let's slow our roll here and take a gander at aviation insurance—often reckoned the insurance industry's dark horse. Muddled with a combination of risk and liability, aviation insurance is a subtle, yet pivotal, safety net aimed at providing a landing cushion to a potentially disastrous tailspin in the aviation business. It's marked out to help aircraft owners and aviation businesses to get adequately covered by providing a top-dollar payout during the event of a loss. Offering an umbrella coverage that covers risks associated with operating aircraft and addressing liability issues, it acts as your knight in shining armor against potential financial calamities. But, why all this fuss about aviation insurance, you might wonder? Picture this – a major airline's jet damaging an expensive hangar during taxi or, worse yet, imagine the aftermath of disastrous aircraft crashes, where the damages could run into millions or billions. That's when aviation insurance companies become the operator's best friend. The types of aviation insurance – namely, hull insurance that covers physical damage to the aircraft, passenger liability insurance to protect against claims arising from bodily injury or even death of passengers, as well as liability insurance for third-party property damage – all work in tandem to help you avoid breaching your bank account. Also, can't leave out that extra cushion of coverage provides; war risk insurance, offering protection against vandalism and other hostile breaches, and breach of warranty coverage, a lifeline for the lender. So, in a nutshell, an aviation insurance policy has got your back, whether the aircraft is in-motion at the airport, or not-in-motion at the hangar. Key factors to keep in mind while taking flight on your journey towards securing aviation insurance are The type of aircraft can significantly impact coverage costs. A small Cessna won't cost the same to insure as a large commercial aircraft.
– The aerospace industry's litigious nature contributes to the demand for adequate liability coverage.
– Careful consideration of deductible can help manage premium costs. While a lower deductible may result in higher premiums, it can reduce financial burden in case of a loss.
– Ground risk, covering damage when the aircraft is on ground and not in motion, is often underestimated by many. Don't fall into the trap!
– Considering an independent insurance broker can provide a wider range of options and help you choose the best coverage based on your unique needs. In the wild world of sky-high risks and potential financial loss, aviation insurance is your safety parachute, helping you to face the unexpected squalls of risk. It's your first-class ticket to peace of mind knowing that, come rain or shine, you can weather the storms with confidence. So, whether you're an aircraft owner, aerospace business operator, or a commercial airline, it's time take control of your yoke, safely navigate the insurance market, and secure the most comprehensive coverage you can. Buckle up and let's sail smoothly into the blue skies with the right aviation insurance!
Detailed Look at Aircraft Insurance
Well, let's delve deep into the intricate world of aircraft insurance. Pulling no punches here, this type of coverage isn't a stroll in the park, far from it, it's a vital cog in the wheel of aviation operations. Concerning the operational types, aviation insurance is divided into general aviation and major airlines. Whether you run a charter operation, flight school, business aviation, or maintain the status of a major airline, the coverage is as different as chalk and cheese. Interestingly enough, aviation policies aren't one-size-fits-all. They can range from liability coverage that provides coverage primarily on third party property and passenger liability coverage, to hull (physical damage) coverage, and even flight and ground risk policies that include damage caused in flight, taxiing, or while parked.
Hold onto your hats, there's more to unpack here. Insurance policies may also provide products liability, indemnification depending on the insurer's agreed terms and conditions. And there's no beating around the bush, making a claim can be as complex as figuring out a Rubik's cube, with underwriters, indemnification clauses, and third-party liability all entering the fray. And mate, don't even get me started on the jargon like CSL (Combined Single Limit) or total loss only (TLO) conditions. To give you a brief overview, CSL is usually the aggregate amount an insurer agrees to indemnify for all claims in one accident, while TLO coverage kicks in when a loss is so severe it's deemed a 'total loss.' In essence, choosing the right type of coverage for your aviation risks needs is the heart of smart risk management for any general aviation enterprise or large aircraft operator. Making sense of this behemoth of a subject may seem as tricky as nailing jelly to a tree, but understanding the difference between commercial insurance, business insurance, and public liability insurance, or whether your coverage may just provide coverage for property and liability or extends to more detailed coverage, is crucial. After all, the devil's in the details, isn't it?
Different Types of Aviation Insurance Coverage
Oh, blimey! Navigating through the world of aviation insurance can be as complicated as flying a jumbo jet; there are just so many different types. For starters, let's chew the fat on general aviation and commercial insurance. These insurance policies may offer a broad range of coverage, covering everything under the sun from damage caused by flight and ground operations to third-party property damage.
Products liability, for instance, can protect ye in the event that a product you sold, manufactured, or handled causes any harm. Now let's not forget about the big boys, such as large aircraft and major airlines! More often than not, a comprehensive bundle of insurance provides these big shots with cover-to-cover protection, with bells and whistles included such as passenger liability coverage, total loss coverage, and CSL (Combined Single Limit), a type of coverage that provides a set indemnification limit for all claims resulting from one occurrence.
It's not a walk in the park to understand all the nitty-gritty of aviation insurance. Every policy comes with its own bells and whistles. For instance, property and liability insurance covers, as the name suggests, any damage caused to your own property as well as liability coverage to keep you safe if someone tries to make a claim against you. Woah there, risk management just got real! Another key highlight is public liability insurance, an integral part of aviation policies, primarily designed to provide coverage for risks posed to the general public. As with any kind of insurance, the insurer agrees to indemnify the insured in case of accidents or incidents. To cut a long story short, here's a brief overview General Liability: Covers all general aviation risks, from hangar keepers' liability to ground risk hull insurance not in motion.- Passenger Liability Coverage: Provides compensation for injuries to passengers on an aircraft.- Third Party Property Damage: Takes care of damages to third-party property caused by your aircraft.- Total Loss: Ensures compensation in the unfortunate event of a complete aircraft write-off.   The magic potion to choosing the ideal insurance policy is finding a skillful underwriter who can get your back, understand your needs, and dish out a policy that suits your specific requirements. Whether it's your first flight fixed-wing or an experienced commercial pilot, various factors such as the size, type, and use of the aircraft play an integral part in determining the type of coverage you'll need. Hold your horses and remember: it's better to be safe than sorry!
The Influence of Aircraft Type on Insurance Considerations
Well, here's the rub: the type of aircraft you're flying isn't just a cool factor, it hand over fist influences your insurance considerations. No bones about it, aviation insurance provides a safety net of epic proportions. It's not just about the size or cost of your plane, though those certainly play their role. Your aircraft type could be the hand that tips the scale between a comfortably priced policy and a bank-breaking one. Let's take a gander at how this all shakes out. With policies as varied as the planes they protect, aviation insurance covers the spectrum from fixed-wing aircraft to whirlybirds and everything in-between. We're talking every make and model, folks! Single-engine or jet, commercial or hobby use. It's not all about size either. A smaller aircraft may provide a lower risk and therefore a smaller premium. But get this, certain aircraft policies could even favour those nifty little ultralights or experimental aircraft. All in all, the type of aircraft you're piloting is more than just a drop in the bucket when it comes to insurance considerations. It could very well be the key that unlocks a deal you can't refuse. So, strap in and choose wisely, my high-flying friends!
A Comparative Analysis on Types of Insurance in the Aviation Industry
My, oh my, when you delve into the world of insurance in the aviation industry, that's where the rubber really meets the runway. Calling it a complex matter would barely scratch the surface. Just like layers of the atmosphere, you'll find layers upon layers of different types of insurance- options as diverse as the aircraft flying in our skies. Quite the head-scratcher, isn't it? To clear up the fog, let's roll up our sleeves and tackle these head-on. With a comparative lens, we'll navigate this labyrinth, high and low, as easily as a plane in clear skies. Think about it. As an industry flying high and carrying millions, aviation calls for fixed-based insurance policies for the physical aspects such as the aircraft, the hangars, and the nuts and bolts. Conversely, there are also liability-based policies covering third-party and passenger claims. To put it plainly, there is liability for what might go bump on the ground and in the air! Let's get down and dirty with a few of them Hull Insurance: Who'd ever think about flying without considering the value of the aircraft? Hull insurance aims to cover physical damage to the aircraft.- Liability Insurance: Good grief, it's a wild world out there! This policy handles claims from unfortunate damages or injuries to passengers, cargo, and third parties.- Personal Accident Insurance: With this tucked in your pocket, the crew and passengers can be covered in the event of an accident occurring aboard the aircraft. While we'd like to believe otherwise, it's safer to have this one than to bite the bullet.
By Jove, with these in mind, we are in a better position to navigate the rough air pockets and blue skies of the aviation industry's compendious world of insurance. A wily fox would have a grand old time comparing and contrasting them; an invaluable asset to grapple with the capricious nature of this industry.
Comprehensive Guide to Risk Insurance in the Field of Aviation
Oh boy, haven't we all heard that age-old saying, "high risk equals high return?" Well, in the high-octane world of aviation, the stakes are sky-high, and rightly so. Now, I ain't no economist, but it doesn't take a genius to figure out that with planes whizzing about left, right, and center, the potential for mishaps is enormous. And that's where our dear friend risk insurance ambles into the picture, like a knight in shining armor – it's the fixed star in the fluctuating sky of aviation operations. But wait a tick, 'What's the big deal about risk insurance?', you might ask. Fair question, and you know something? It isn't just about the moula. Nope, aviation risk insurance is a comprehensive shield – it covers a whole gamut that includes, but isn't limited to Aircraft damage and/or total loss: You know, when things go topsy-turvy for your beloved bird.- Loss of cargo: Um, that'd be a real bummer for both sender and receiver.- Injuries to personnel and passengers: Heaven forbid! But if it happens, you're covered.- Third-party damages: In case your plane decides to be a bit too friendly with some unsuspecting property.
Armed with this handy-dandy guide, you'll quickly realize that this isn't just some boring, bureaucratic red tape. No, sir! It's about stepping up to the plate, assuming responsibility, and making sure that when push comes to shove, you're not left high and dry. So, buckle up, fasten your seat belt, and get ready to embark on a turbulence-free journey into the realm of aviation risk insurance.
Conclusion
Sorry, your request is incomplete. In order to generate a summarised text, I would need some context or a source document to condense. Additionally, please specify which exact words you would like me to include. Once you provide me with these details, I will be able to help you.
FAQ's:
[wing] [aircraft]
Q1. What is fixed-wing aircraft insurance?
A1. Fixed-wing aircraft insurance is a type of insurance that provides coverage for fixed-wing aircrafts, such as airplanes and helicopters.
Q2. What types of coverage are included in aviation insurance?
A2. Aviation insurance typically includes coverage for physical damage, liability, and medical expenses related to the operation of fixed-wing aircrafts.
Q3. What are the benefits of having aviation insurance?
A3. Aviation insurance provides financial protection in the event of an accident or other incident involving a fixed-wing aircraft. It also helps to cover the costs of repairs and medical expenses.
Q4. Who needs aviation insurance?
A4. Any individual or business that owns or operates a fixed-wing aircraft should consider obtaining aviation insurance.
Q5. What factors affect the cost of aviation insurance?
A5. The cost of aviation insurance is typically based on the type of aircraft, the amount of coverage, and the pilot's experience level.
Q6. What is the difference between private and commercial aviation insurance?
A6. Private aviation insurance is typically for individuals who own and operate their own aircraft, while commercial aviation insurance is for businesses that operate aircraft for commercial purposes.
Q7. What is the process for obtaining aviation insurance?
A7. The process for obtaining aviation insurance typically involves completing an application, providing documentation, and obtaining quotes from multiple insurance providers.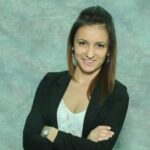 Sanela is a seasoned insurance expert with over 10 years of experience in the industry. Holding the title of Chief Insurance Analyst, he has a deep understanding of policy intricacies and market trends. Sanela's passion lies in educating consumers about smart insurance choices, and he's delighted to share his insights.