Importance of Personal Liability Insurance for Travel
Imagine you've been planning the vacation of a lifetime, your itinerary is jam-packed with exciting activities and you've prepaid for everything to avoid any inconvenience. Then out of the blue, a wave of unforeseen circumstances crashes into your carefully laid plans like a natural disaster, or worse, a fight with a flying drone leading to accidental dismemberment! Oh, the humanity! It's here, in situations like this—just when the sun is starting to set on your much-anticipated travel plans—that personal liability insurance steps into the limelight. With a comprehensive policy, complete with everything from trip cancellation and interruption to emergency evacuation and accidental death coverage, it safeguards your investment in the trip. On one hand, it's your knight in shining armor, rescuing you from the deep, dark financial pitfalls that could be waiting for you on international and domestic trips (and boy, let me tell you, those can be deep). On the other hand, this policy helps protect your peace of mind, which, let's be honest, is invaluable when you're rushing to catch a flight out to paradise. "No way, Jose!", I hear you say, "I've got Medicare!"
Slow your roll there, buddy. I hate to burst your bubble, but this is an important exclusion that needs to be mentioned. Medicare, in all its wisdom, doesn't offer coverage while you're traveling abroad. Yup, you heard it right. So, it's up to you to pick up the slack and ensure you're covered outside of Uncle Sam's backyard. Hoorah for personal liability travel insurance, right? These insurance companies often offer additional coverage for situations like trip delay, lost luggage, medical expenses, and even identity theft. Yikes! Furthermore, an insurer may include coverage for property damage and nonrefundable trip costs, often at a fraction of the total trip cost. Dealing with tour operators with an insurance cover has benefits too, such as reimbursements for cancellations and interruptions. It's quite a package, eh? 
Key aspects you may want to look for when you purchase travel insurance are:
Cancel for any reason coverage: This is a savior if you simply want to cancel your travel plans. 

Emergency medical coverage: Who knows what could happen on your adventure?

Compensation for lost baggage and personal belongings: This coverage can help protect you from Murphy's hungry law.

Flight insurance: This coverage designed to meet your needs can help soften the blow of financial loss due to interrupted or delayed flights. 
Remember, not all insurance plans are created equal. Each travel policy is tailored to your trip, and what's covered may vary by state and even by the insurance provider. Most insurance agencies recommend you purchase travel insurance within 21 days of your initial trip payment. So read the fine print carefully before signing on the dotted line. After all, you wouldn't want to put all your eggs in one basket, only to find the bottom's falling out, would you?
Exploring Coverage Options: Travel Insurance Coverage Benefits
Alright, then! Off we go, delving into the fascinating world of travel insurance coverage benefits. It's like packing for an adventurous journey, but instead of socks and toiletries, we're stuffing our suitcase with knowledge about insurance. Hang on to your hats, folks, it'll be a wild ride!
Just imagine. You're a savvy traveler, dreaming of an epic trip. It could be domestic, or an international jaunt, jet-setting off into the exotic unknown. There's excitement in the air, but also that nagging little question – what if? What if something goes wrong? That's where travel insurance swoops in, like a superhero showing up just in the nick of time! It's got you covered… most of the time.
Okay, let's take a gander at some of the nuggets this traveler's companion can offer:
Trip interruption: Say you're sipping a piña colada on a beach and suddenly need to cancel your vacation or fly back home. Life is unpredictable, after all! With trip interruption coverage, you could get reimbursed for the unused part of your trip and even for additional travel costs. Pretty neat, eh?

Pre-existing conditions: Some insurance policies may have a waiver for pre-existing conditions, so if you've got some lingering health issue, you're not necessarily excluded from coverage.

Travel assistance: There's more to a travel insurance policy than just payouts. Many offer 24/7 travel assistance. So if you find yourself bewildered in Bangkok or lost in London, a quick call can help set you back on the right path.
But remember, even though travel insurance can help protect your investment, it's not a magic wand. Inclement weather, for instance, may not be covered by your policy and certain medical costs could be excluded from your travel medical insurance. And let's not forget, just like with roller coasters and action movies, it's not one-size-fits-all! Your policy usually needs to be chosen carefully so it's the best for your trip.
The bottom line is this: you don't want to find yourself up a creek without a paddle. So, while you're daydreaming about sipping Chianti under the Tuscan sun or hiking through the lush Amazon rainforest, take a pit stop. Pick up a policy online, tailor-made to offer coverage that suits your travel dreams. From trip cancellation to emergency medical coverage, having the right travel insurance policy can offer peace of mind. Because, after all, isn't travel about relaxation and enjoyment more than fretting over 'what ifs'?
Understanding the Specifics of Insurance Cover: Flight Insurance an In-Depth Look
Ah, insurance, a necessary evil, isn't it? Now, if you're about to embark on a journey, the nitty-gritty of insurance can seem like a real minefield. It's all about fine print, cryptic jargon and, more often than not, dull as ditchwater. But hold on a second, don't just wing it and hope for the best on your domestic or international journey. There's a particular type of insurance specifically designed for folks like us bitten by the travel bug. It's called Flight Insurance, and you, my friend, might find it as handy as a pocket on a shirt.
I know what you're thinking, "Do I really need travel insurance?" Well, the answer is as clear as a bell. Yes! You see, in the hustle and bustle of our grand travel plans, we forget that even the best-laid plans of mice and men can go awry. An unruly storm, a pesky germs party in your stomach, or even an untimely strike by the ever-dissatisfied airline staff can throw a spanner in your works. In such instances, having a travel insurance policy can be a real lifesaver. 
It typically covers things like trip cancellation, meaning if for any number of reasons you find yourself having to cancel your trip, you won't be left out in the cold. Trip interruption is another major thing it provides cover for, so if you find yourself having to cut your trip short, your insurance plan may jump into action. However, there are always clauses that your common-or-garden insurance policy won't cover. Every policy comes with its exclusions; you know, things that are excluded from coverage. These may include but are not exclusive to: 
Pre-existing medical conditions

Adventure activities like skydiving or scuba diving

War or civil unrest 
You also need to be aware of the timing. You may be required to purchase travel insurance within a certain timeframe to make sure you're insured. And then there's the elephant in the room: emergency medical costs. Getting sick on an international trip is no laughing matter, and medical treatments? Outrageously expensive. This is where medical travel coverage comes into play, covering the diabolical costs associated with any unforeseen medical emergencies during your trip. In a nutshell, when you're flying the coop, whether that's domestically or internationally, remember, what's best for your trip might just be flight insurance. Don't forget to delve into the specifics of what your policy covers, and happy travels!
Trip Insurance: Ensuring Travel Protection against Interruptions
Crikey! Nothing puts a damper on your travel plans quite like interruptions, right? Trip insurance, often seen as that pesky checkbox you ignore while booking your flights, is actually your knight in shining armor when it comes to ensuring your travel protection against unforeseen hiccups. They say "don't put all your eggs in one basket", but with trip insurance, you're holding onto a pretty sturdy basket that safeguard your travel investments, both domestic and international. Picture this: you've planned an extravagant vacation to the cobblestone streets of Rome, but alas, the fickle hand of fate throws a menacing tornado your way and you have to cancel. That's when the trip insurance gallops to your rescue, bearing the flag of reimbursements!
You may ask, "What exactly do travel insurance covers?" Well, it's not a case of one-size-fits-all, mate. Insurance typically provides a slew of benefits encompassing trip cancellations, medical expenses, evacuation due to medical emergencies or unforeseen events, delayed baggage, and so much more. Look at it as your personal genie attending to various SOS signals while you're on the move. However, not all trip interruptions are considered equal under the eyes of your insurance policy. The coverage may extend from natural disasters and health scares to issues with passports and visas. It really boils down to the nitty-gritty of the policy you choose:
Select Gang: Trip Cancellation, Interruption and Delay

Daring Medics: Emergency Medical and Dental benefit

Baggage Bouncers: Lost, stolen, or delayed baggage

Frantic Flyers: Travel and baggage delay
Keep in mind though, it's not all sunshine and rainbows; there may be conditional clauses and exceptions too. So, better to be safe than sorry, and familiarize yourself with the ins-and-outs of your chosen policy!
Essential Tips to Purchase Travel Insurance Plans
Hold on to your hats, savvy globetrotters! We're about to dive into the nitty-gritty of finding the perfect travel insurance plan. Now, you might think it's as easy as pie, but there's a whole lot more to it than meets the eye. For starters, understanding exactly what travel insurance covers can be a real brain teaser. From the get-go, it's crucial to know that insurance typically encompasses eventualities such as trip cancellations, medical emergencies, and loss or theft of personal belongings, both on domestic and international escapades.
A word to the wise though, coverage may not always be all-encompassing, so always make it a point to read the fine print. Ain't that a kick in the head? But worry not, as our top tips are here to help you navigate these seemingly murky waters with ease. Oh, how the plot thickens! While juggling the ins and outs of travel insurance, there's a particular idiom that should be your guiding light: "Don't put all your eggs in one basket." In other words, don't rush to the first policy you find; discretion is indeed the better part of valor here. To avoid an insurance purchase that's "all sizzle and no steak," consider the following points:
Flexibility in terms of coverage

Compensation for the delayed or lost baggage

24/7 customer service options 
Remember, not everything that glitters is gold, so choose your plan wisely. And, note that the grass isn't always greener on the other side, albeit a plan might seem glossy with a host of benefits, it might still not cover all your needs. So, brace yourself for quite a ride in this quest of hunting the best travel insurance plan. After all, there's a silver lining to this—the right insurance plan can put your mind at ease and let you have a worry-free traveling experience, whether venturing domestically or across international waters.
Advantages of Multi-Trip Personal Liability Insurance for Frequent Travelers
Well, imagine this: You're a globe-trotter, hopping from Tokyo to Timbuktu then to Cairo, and whatnot. Life's exciting, isn't it? But wait, what about those pesky unknown variables, those curveballs life throws at you when you're away from home? Prime example – having a little fender-bender in a foreign land could land you neck-deep in complications. Boy oh boy, that's when the allure of multi-trip personal liability insurance kicks in! This type of travel insurance covers you not just for a single voyage, but across the board, from domestic to international, for a whole year! Indeed, multi-trip personal liability insurance is no less than a knight in shining armor for frequent travelers. Talk about the icing on the cake! Insurance typically eases off a mountain-load of anxiety by offering a financial safety net. Accidentally damaged someone's property during your trip? Or worse still, caused an injury? Heavens above, coverage may come to your rescue! The beauty of this type of insurance extends to:
Undesired legal tussles in foreign lands

Payment for damages you might unintentionally cause

Medical expenses if you accidentally injure anyone.
And why not? An ounce of prevention is worth a pound of cure, after all. So, go ahead, pack your bags, and fly off into the sunset with your safety net tightly knotted!
Conclusion
In conclusion, travel insurance covers a wide variety of situations that could arise during both domestic and international trips. From sudden cancellations to medical emergencies, the scope of what is covered can be tailored to meet the needs of all types of travelers. The insurance typically includes financial protection against unexpected costs such as lost luggage, emergency evacuation, and even trip interruption. Coverage may vary greatly depending on the provider and the chosen policy, with some offering comprehensive plans and others focusing more on specific areas like medical or cancellation coverage. It's important to carefully compare policies to ensure that the one you choose offers the right balance between cost and amount of coverage. Regardless of where you travel, domestic or international, securing travel insurance can provide significant peace of mind during your journey.
FAQ's:
Q1. Does travel insurance cover personal liability abroad?
A1. Yes, travel insurance typically covers personal liability both domestically and internationally.
Q2. What type of coverage may I get with personal liability insurance for travel?
A2. Personal liability insurance for travel may provide coverage for medical expenses, trip interruption, and other losses related to your trip.
Q3. Does personal liability insurance for travel cover trip interruptions?
A3. Yes, personal liability insurance for travel may provide coverage for trip interruptions.
Q4. Does personal liability insurance for travel cover domestic and international trips?
A4. Yes, personal liability insurance for travel typically covers both domestic and international trips.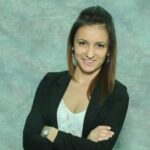 Sanela is a seasoned insurance expert with over 10 years of experience in the industry. Holding the title of Chief Insurance Analyst, he has a deep understanding of policy intricacies and market trends. Sanela's passion lies in educating consumers about smart insurance choices, and he's delighted to share his insights.