Understanding Personal Liability Insurance for Renters
Yikes! With your first lease sign, you're now treading the waters of renters liability. Ah, sweet independence… but what about personal liability insurance for renters? Well, buckle up, because we're about to dive right in! Personal liability coverage for renters, which is part of a renter's insurance policy, is a safety net for those "uh-oh" moments like when a guest trips on that darn throw rug and winds up with a sprained ankle or even worse, when your dog, again that naughty Rover, bites the neighbor! Now, nobody's playing the blame game here, but as a tenant, you may well be responsible for fixing damaged goods and foot the bill for any medical expenses for injuries that happen in your abode.
Let's delve a little deeper. Renters liability insurance, to put it simply, shushes the sound of legal gavels resonating in your ears. In a pickle where somebody not only tumbles over that wet floor but also decides to sue you for the resultant bodily injury, your insurance could cover the legal fees and any resulting judgment up to your policy's liability limit. You could enjoy a net worth greater than the 2021 national GDP, but in the blink of an eye, a lawsuit fanned by negligence-like that aforementioned wet floor– could clean you out! A claim or lawsuit is not a phantom scare, it happens. According to the Insurance Information Institute, some of the typical inclusions in personal liability renters insurance are:
Coverage for accidental damage to someone else's property (Oops, did my baseball just smash through the neighbor's window?)

Medical payments to others who are injured at the tenant's residence (Yowie, that certainly is an impressive bruise from when you slipped on my wet floor, how much did the doctor say your medical bill was?)

Legal costs if someone files a claim against you, or worse, sues you for injury or damage that happened in an area you're responsible for (Wow, I didn't even see that lawsuit coming!)
What's more, the temperature is set to rise in the renters insurance market come 2023. It's as they say, forewarned is forearmed, so speak with your insurance agent about raising your liability coverage limit if necessary. Because, at the end of the day, you're going want to sleep soundly knowing that even if the world decides to flip on its head overnight, your insurance has got your back!
What does Personal Liability Insurance Cover for Non-homeowners
Personal liability insurance for non-homeowners, you might wonder, isn't that a dog's dinner? However, it's pretty straightforward when you break it down. To put it simply, this type of liability insurance typically covers you against claims and lawsuits due to your negligence, resulting in property damage or injury to others on your rented premises. For instance, you could be sitting pretty on the couch when, boom! A guest slips and falls, leading to an inevitable injury claim. Faced with the blame, you look to your trusty renters insurance policy to potentially cover your back, also possibly paying for legal costs if someone sues you. Now, hold your horses, what all does personal liability coverage on your renters policy actually cover?
Let's dive into the nitty-gritty. Primarily, it may pay up to the policy's limit for the following Costs related to property damage, whether your dog bit the neighbor's pricey couch or your kid's rogue baseball smashed their window pane.- The financial fallout from injury to others such as when your invitee ends up sustaining a broken arm from a failed attempt at your in-house skateboarding ramp.- Legal defense costs you might shoulder if your negligence sparked a wildfire of lawsuits.
Despite this, your landlord's insurance policy is not your knight in shining armor here. Even though it could cover damage to their property, it won't pay your legal fees or cover your personal property. This is why coverage on your renters insurance mixed with an appropriate deductible, say a $500 deductible, is critical. An editorial note, not all insurance companies are the same, nor do they provide equal liability coverage, thus check each policy thoroughly. It's like comparing apples to oranges otherwise endorsed by puzzling examples. You wouldn't want to find out that what you thought was enough liability coverage was, in fact, a drop in the ocean if the chips were down.
So, if you want to increase the amount of personal liability your policy covers, or have specialized needs like auto insurance, it might make sense to discuss with different providers. After all, what's the point of an insurance policy if it's not there to ride to your rescue when you are caught between a rock and a hard place?
How Much Renters Liability Insurance do Tenants Need in 2023
Well, this is a hot potato in 2023, isn't it? The question of how much renters liability coverage a tenant needs has been the talk of the town. It goes without saying that a renter's insurance policy covers a multitude of sins, but a ballpark figure dances on the head of a pin. With the rising costs, it's all smoke and mirrors trying to gauge how much is truly enough, especially when you're juggling personal property coverage and renters liability insurance.
Hang on a moment, let's break this down: renters liability coverage could provide a safeguard against personal liability claims, which – pardon me for saying so – can be as slippery as an eel should something go sour. The landlord's liability insurance takes care of their end, but that doesn't mean you're home-free. Nope, your end includes coverage for potential damage to the property, and who knows, your guest's belongings! Would a policy with a $500 deductible suffice? Or should you go all in like a high roller and opt for a policy that would also pay for any potential liability claim that heads your way? 
As a part of a renter's insurance policy in the U.S., you should consider:
The value of your personal belongings

Your risk of liability

The degree to which liability coverage would help in an unfortunate event
Remember, it's better to be safe than sorry, but you also don't want to bite off more than you can chew. So, sit back and take a hard look at what amount of liability coverage do I need before putting your money down.
Landlords, Tenants and the Importance of Renters Liability Insurance
In the never-ending dance of landlords and tenants, the tune of renters liability insurance often plays the unassuming wallflower. Yet, its role in the grand scheme of things simply cannot be overstated! With tensions running high and stakes even higher, when disaster strikes without a second's notice, that's where renters insurance liability coverage sweeps in with the grace of a knight in shining armor. It's the shield poised to deflect potential financial ruin that could descend upon tenants faster than a summer thunderstorm.
Consider an unwelcome surprise. Let's say you've inadvertently left the faucet running and managed to flood your downstairs neighbor's apartment. Ouch! With a hefty repair bill staring you down, a $500 deductible on your renters insurance policy would seem like a drop in the ocean, wouldn't it? Well, it's more than just a critical part of a renters insurance policy; it provides an essential safety net. Across the U.S, renters are waking up to the vital role of this invisible protector.
Here's why:
Without it, everything from property damage to legal fees could break the bank.

It allows you to breathe easy, knowing you're not rolling the dice with your financial stability.

It acts as a buffer, keeping your landlord's interests safe as houses!
So, you see, just like a perfectly brewed cup of coffee needs its creamer, landlords and tenants need renters liability insurance. It plays a crucial part in keeping the peace and ensuring the harmonious cohabitation of renters and property owners.
Comparing Costs: How Much Renters Liability Insurance to Purchase
When it comes to shopping around for renters liability insurance, it's not exactly a walk in the park. You'll find yourself comparing various costs and features, sorting out what suits your pocket and living situation. But how much to purchase, you ask? Simple answer: you'll be looking at properties in terms of miles, not inches. To put it in plain English, don't just spring for the least expensive option—sometimes you get what you pay for and if you're not careful, a lower coverage could leave you caught short!
Before you leap, consider the amount that makes sense for your personal circumstances. First, take a pause—a hard look at your assets, the type of property you're renting, and your lifestyle should be your guiding light here. Picture this: a 500 deductible on your policy might feel like a punch in the wallet initially, but if misfortune knocks on your door, you'll be thanking your lucky stars you opted for better coverage. Plus, compared to facing a steep bill for something unexpected, it's just a drop in the ocean. Here are a few factors that might impact how much liability insurance you choose to purchase:
The value of your personal belongings. If something happens, you'll want enough coverage to replace what was lost.

The likelihood of a liability claim. If you've got a high-energy husky or a habit of hosting lively parties, you might need more coverage.

The level of deductible you're comfortable with. Remember, a 500 deductible means that, in the event of a claim, you'd be responsible for that first 500. 
At the end of the day, it's all about ensuring you can sleep easy in your rented bed, knowing you're covered if the worst happens. So, don't be penny wise and pound foolish—invest in a renters liability insurance that provides ample protection.
Defining Tenants Liability and the Role of Personal Liability Coverage in Renters Insurance
Ah! When you wade into the world of renters insurance, you'll likely come across something called Tenant's Liability. Now, don't let your eyes glaze over just yet, isn't it about time we sink our teeth into this juicy subject? You see, Tenant's Liability, in the simplest terms, refers to your responsibility for any harm or property damage that goes down in the rented space that you call home. This includes damage to the building itself, or that precious Ming vase your landlord left behind in the living room, but it could also encompass situations where a guest trips over a rogue laptop cable and sprains their ankle. Not exactly a walk in the park, eh?
Now, you might be scratching your noggin', saying: "But, what about that 500 deductible thingamajig?" That's where personal liability coverage swoops in like a superhero. Much like a trusty sidekick, this coverage is usually part of your renter's insurance policy and steps up to defend you when you're facing a liability claim. While personal liability coverage does have a deductible, often around $500, it's got your back for a variety of possible snafus:
You accidentally set the kitchen ablaze while trying to prepare a flambéing dessert (the neighbors won't stop ribbing you about this!)

A friend hurts their back after tripping over Fido's dog toy (still love that rambunctious mutt though!)

You accidentally flood your downstairs neighbor's unit when your DIY home spa day goes awry (who knew old pipes weren't designed to handle bathtub whirlpools…)
Stuff happens, but fret not, renters insurance is here to help, allowing you to sleep more soundly at night knowing that your wallet is protected from sizable claims.
Conclusion
In conclusion, the concept of a 500 deductible is beneficial in insurance policies as it allows for manageable premiums and minimizes risk. Although upfront costs may seem burdensome, this deductible enables individuals to protect their financial wellbeing in the event of unforeseen circumstances. By agreeing to the 500 deductible clause, you are essentially taking responsibility for the initial costs up to 500 dollars. Although these costs may be difficult to meet immediately following an incident, this course of action considerably reduces your monthly or annual insurance premiums. This trade-off between paying higher premiums and the possibility of forking out large sums following an incident is at the heart of the decision to adopt a 500 deductible. 
Taking into account the frequency of accidents or medical emergencies and your ability to pay, you can pick the best course of action that suits your financial situation. This mechanism cushions one against hefty expenses over the long term and can bring peace of mind. Understanding your capacity for risk will determine if a 500 deductible is the right choice for you. In cases of infrequent incidents or when the insured has sufficient reserves, this can be a financially sound decision. Therefore, while considering insurance policies, the 500 deductible should not be automatically seen as an additional cost, but instead as an investment in future financial security against unexpected damages. In essence, it reflects a strategic decision based on an individual's unique financial circumstances and risk tolerance levels.
FAQs:
Q1. What is personal liability insurance for renters?
A1. Personal liability insurance for renters is a type of insurance that provides coverage for non-homeowners in the event of a liability claim.
Q2. What does personal liability insurance for renters cover?
A2. Personal liability insurance for renters covers non-homeowners in the event of a liability claim, such as bodily injury or property damage.
Q3. How much does personal liability insurance for renters cost?
A3. The cost of personal liability insurance for renters varies depending on the coverage limits and deductible chosen.
Q4. Is a 500 deductible common for personal liability insurance for renters?
A4. Yes, a 500 deductible is a common deductible for personal liability insurance for renters.
Q5. What is the difference between personal liability insurance for renters and homeowners insurance?
A5. Personal liability insurance for renters provides coverage for non-homeowners in the event of a liability claim, while homeowners insurance provides coverage for homeowners in the event of a liability claim.
Q6. Is personal liability insurance for renters required?
A6. No, personal liability insurance for renters is not required, but it is recommended for non-homeowners to protect against liability claims.
Q7. Does personal liability insurance for renters cover property damage?
A7. Yes, personal liability insurance for renters covers property damage in the event of a liability claim.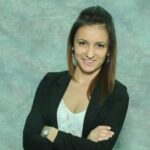 Sanela is a seasoned insurance expert with over 10 years of experience in the industry. Holding the title of Chief Insurance Analyst, he has a deep understanding of policy intricacies and market trends. Sanela's passion lies in educating consumers about smart insurance choices, and he's delighted to share his insights.