Understanding Motorcycle Insurance for Touring and Adventure Riders
Listen up, riders! Understanding motorcycle insurance for touring and adventure enthusiasts like us – now there's a topic hotter than a bike's exhaust pipe after an epic ride through the African Savannah. Let's crack on then, shall we?
When it comes to touring and adventuring on two wheels, insurance is as essential as the gas in your tank. You're not just insuring that beauty of a bike, but you're also protecting your skin. For anything can happen! What if you take a blind turn on some desolate road a thousand miles away from home and hit a pothole? Whoops! There goes your front wheel, and before you could say 'hazardous,' you're sprawled out nursing a twisted ankle. You're going to need more than just a pat on the back from your fellow bikers. This is where motorcycle travel insurance rides to your rescue. These insurance policies offer coverage for everything from injuries, medical evacuation, or heaven forbid, repatriation, if the situation demands. Imagine getting an unexpected illness on your little adventure, somewhere far from your home country. It will be a jaw-dropping expense trying to pay for those emergency medical treatments overseas. But fret not! An insurance policy tailored to the needs of motorcycle tourers typically offers:
Emergency medical treatment

Medical evacuation – in case you're remote and need to be whisked away to civilization

Traveler's liability – protecting you against third-party claims

Cover for trip cancellation – In case the unexpected happens and you've to cancel a planned trip

Luggage protection – Because losing your gear to a sneaky thief would really put a spoke in your wheel
So it's important that you take the time and read the fine print provided by the insurance provider. Consult an expert or a representative if you need clarity. Insurance for motorcycle travel is as unique as the adventurous routes you may encounter. Find a specialist insurer like World Nomads or Horizons Unlimited that underwrites for any nationality and country of residence. These unsung heroes offer coverage tailored to the unique risks associated with riding a motorcycle. You can trust these insurers, but don't just take my word for it, do your research. Life is too short for regret – insure your ride, protect yourself, and pedal down the road less traveled without a worry!
Necessity of Travel Insurance for Motorcycle Riders
Ah, the thrill of the open road; a motorcycle adventure can indeed be a thrilling expedition. However, that sense of freedom can flip like a coin if an unforeseen accident occurs. Traveling without the travel medical insurance net, especially foreign outings, is a touch dicey, a little like riding on thin ice. The necessity of travel insurance for motorcycle riders is as critical as wearing a helmet, and that's no exaggeration. It's not just about the rider, mind you! Even a bystander or a third party could get caught up in your hazardous tour frolics. Travel insurance policies can be your knight in shining armor, swooping in with full coverage for overseas medical expenses. No one can predict when Lady Luck might wave us adieu, hence preparing for the worst is a must. Motorcycle riders do have a slew of enticing insurance plans floating in the market, but the need to pick the right travel insurance package is crucial. Your credit card might cover a few base expenses, but having a planned trip abroad without travel insurance for motorcycle tours could be a one-way ticket to financial peril. The right travel insurance survival kit should include:
Comprehensive medical coverage, no two ways about it

 Assistance with flight bookings back home in case of an emergency

Full-fledged third-party liability coverage

Protection against trip cancellations or interruptions Insurance companies aren't run-of-the-mill, roadside shops that regulate themselves according to the flavor of the month, after all!
Whether you're touring the rugged ranges of South Africa or planning a rental cruise experience, the traveler needs a membership with a travel medical insurance provider that stands in their corner. Above all, insurance protects that oh-so-important sense of safety, making it easier to place worries on the back burner during your motorcyclist adventures. This precaution, as some might shrug it off, might seem like overkill for a novice, but seasoned riders will tell you, it's nothing short of a game changer.
Dealing with the Unexpected: Cancellation, Sickness, and Emergency on a Motorcycle Trip
Holy smokes! Dealing with the unexpected on a motorcycle trip can be as maddening as a long tailed cat in a room full of rocking chairs! Whether it's a sudden cancellation, falling ill, or an all-hands-on-deck emergency, the ride can take a serious detour. Beyond the pre-trip euphoria and the heady thrill of the open road, one must always be ready for the curveballs life can throw at you. It's the equivalent of taking a bite from the sweet pie of adventure and suddenly finding a sour cherry pit. But, take heart! Murphy's Law might rule at times, but with some prudent planning and quick-footed adaptability, even the gravest setbacks can turn into memorable detours.
Now, don't get your knickers in a knot just yet. Adjusting your mirrors to see a broader spectrum of possibilities isn't as daunting as it seems. Layer up on that foresight, mate, and let's shed some light on a few strategies. Canceled reservations can be counteracted by always having a back-up plan – throw that map out of the window and embrace the local hospitality or a night under the starry blanket. Falling sick on the road, more bitter than a pill, can be mitigated by packing a basic first aid kit and keeping emergency contacts at the ready. And let's not forget that, in case of emergencies, your best tool is your own presence of mind and a reliable travel insurance policy. Throughout, it's also important to communicate with your loved ones back home – they could lend a helping hand from miles away!
Consider local hospitality or camping spots if reservations fall through

Pack a basic first aid kit: readymade snacks, bug spray, tissues, medicines for common ailments

Keep a list of emergency contacts, including local authorities, embassy, closest hospital

Secure a comprehensive travel insurance: breaking down in the middle of nowhere shouldn't break the bank.

Regularly touch base with folks back home.
Reading the Fine Print: What's Included in Your Motorcycle Travel Insurance  
Ah, insurance! The devil's truly in the details, isn't it? Riding off into the sunset on your motorcycle certainly has an air of reckless abandon, but let's not forget to put safeties in place. Reading the fine print of your motorcycle travel insurance can be as thrilling as watching paint dry, but hold your horses and bear with me because it's critical not to skip this crucial step. Bloomin' heck, I swear it's like peeling an onion; layer after layer, you'll find a horde of conditions, stipulations, and inclusions that could make your head spin! With a keen eye and a fine-tooth comb, it's time to crack this code and break down the mystery that's your insurance policy. Alrighty then, here goes!
The nitty-gritty stuff in your motorcycle travel insurance might include:
Explanation of the coverage: What it takes to tango with your insurer.

The terms of claim payment: How the cookie crumbles when it's payout time.

Exclusions: Yup, those hard-hitters that are covertly stashed away.
All it takes is one speed bump to turn your whole world on its head, so don't hit the road without covering your rear. Know your policy like the back of your hand; tally-ho, every condition, every nudge or wink, don't gloss over a thing. Well, it may not be as delightful as a Sunday afternoon ride on your steed, but a little caution and some good ol' common sense won't hurt. Now, my friend, that's all she wrote.
Other Essentials to Consider: Destination, Luggage, and Repatriation Coverage in an Epic Motorcycle Tour Adventure
Hold onto your helmets, thrill-seekers, because we're about to dive headfirst into the gritty essentials of planning an epic motorcycle tour adventure. First stop: the destination. Now, I'm not one to rain on anyone's parade, but picking the perfect destination isn't a piece of cake. You need to look before you leap, considering the lay of the land, the weather conditions and the locality's norms—because, trust me, grumpy locals and a dozen downpours can turn your dream ride into a waking nightmare! It's also worth keeping Miss Adventure's whims in mind, so research the political stability of the place. You wouldn't want to end in hot water, would you?
Next on the itinerary, we're packing our bags—or rather, our luggage. Keep in mind guys, it isn't about stuffing half your garage into your saddlebags. You've got to play it smart! Be sure to make space for:
Your standard toolkit,

A handy first-aid kit for when the going gets rough,

And trust me, don't forget a hardy rain-suit because you never know when the heavens decide to shed a few tears! 
Whew, if you thought we were done, think again! We've still got repatriation coverage to chat about. Face it, nobody wants to be left high and dry in a foreign land with a busted bike. So, dot your i's and cross your t's by ensuring your insurance plan covers repatriation for both you and your snazzy ride! Oh, and having a silver bullet in the form of an International Driving Permit wouldn't hurt either. Happy riding, folks!
Conclusion
Motorcycle touring and adventure riding are unique pursuits that blend the thrill of the open road with the passion for exploration. These endeavors, however, come with their own set of risks, making the importance of proper motorcycle insurance undeniable. For touring and adventure riders, the stakes are higher due to prolonged exposure to various terrains and unforeseen circumstances. Therefore, it's essential to have comprehensive coverage that understands and caters to the specifics of this style of riding.
Insurance providers today recognize the evolving needs of the modern rider and offer policies tailored to ensure maximum protection. These policies often extend beyond the standard collision and liability coverage to include aspects such as protection for accessories, trip interruption benefits, and even emergency assistance when far from home. For riders who invest not only money but also heart and soul into their journeys, this kind of insurance provides peace of mind.
In conclusion, as the allure of the horizon beckons to touring and adventure motorcyclists, it is paramount that they prioritize their safety and financial protection. Just as a rider would never compromise on their gear, they shouldn't on their insurance. The right coverage ensures that the only worry on the rider's mind is deciding the next destination, making every ride a journey worth remembering.
FAQ's:
Q1: What is motorcycle insurance for touring and adventure riders?
A1: Motorcycle insurance for touring and adventure riders is a type of insurance that provides coverage for riders who are taking long trips or participating in off-road activities.
Q2: What does motorcycle insurance for touring and adventure riders cover?
A2: Motorcycle insurance for touring and adventure riders typically covers liability, collision, and comprehensive coverage, as well as medical payments and uninsured/underinsured motorist coverage.
Q3: How much does motorcycle insurance for touring and adventure riders cost?
A3: The cost of motorcycle insurance for touring and adventure riders varies depending on the type of coverage, the rider's age, driving record, and other factors.
Q4: What is the difference between motorcycle insurance for touring and adventure riders and regular motorcycle insurance?
A4: Motorcycle insurance for touring and adventure riders typically provides more comprehensive coverage than regular motorcycle insurance, as it covers long trips and off-road activities.
Q5: Is motorcycle insurance for touring and adventure riders required?
A5: Motorcycle insurance for touring and adventure riders is not required by law, but it is highly recommended in order to protect yourself and your bike in the event of an accident or other incident.
Q6: What discounts are available for motorcycle insurance for touring and adventure riders?
A6: Discounts for motorcycle insurance for touring and adventure riders may include multi-policy discounts, safe driver discounts, and discounts for taking a motorcycle safety course.
Q7: What should I look for when shopping for motorcycle insurance for touring and adventure riders?
A7: When shopping for motorcycle insurance for touring and adventure riders, look for a policy that provides the coverage you need at a price you can afford. Be sure to compare different policies and ask about any discounts that may be available.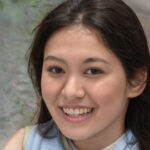 Khubon has been guiding clients through the complexities of various insurance policies. With his vast knowledge and hands-on experience, Khubon is dedicated to helping individuals and businesses make informed insurance decisions. Through this site, she shares valuable insights and expertise to demystify the world of insurance for readers.