Introduction to Motorcycle Insurance for Custom and Modified Bikes
Grab your helmet and buckle up folks! Welcome to the world of motorcycle insurance, with a specific focus on custom and modified beauties. If you're a proud owner of a chopper, custom bike, or modified ride, you certainly understand the blood, sweat, and tears that go into making your motorcycle more than a standard machine on two wheels. However, as joyous as cruising on your one-of-a-kind motorbike may be, no ride goes smooth all the time, and hence, a tailored insurance cover is crucial. Being your trusty guide, I'll lay down the lowdown about custom motorcycle insurance and insurance for modified bikes. See, your custom painted, professional custom or modified motorbike, with all its aftermarket parts, bespoke modifications, and unique features, probably made your wallet a lot lighter than a regular motorcycle would. Imagine having to foot the bill if your prized possession takes a hit in an event of a total loss without proper insurance. Gosh, that'd be a real bummer! With the right insurance coverage, not only do you get to insure all those custom parts and equipment, but you also protect your wallet from taking an awfully big hit. Here's a rundown of what you need to know:
Agreed value policies: When it's impossible to define your bike's worth off the shelf, these policies agree on a cover based on the bike's estimated market value, inclusive of custom parts and equipment.

Specialist motorcycle insurance: Many insurance companies offer custom motorcycle insurance tailored to your make, model and the type of modifications you've made. These providers appreciate your custom work and agree the value of your bike, offering comprehensive and collision insurance that covers all those tricky bits that make your bike an actual masterpiece.

Modification cover: Some insurance services consider the bike's increased worth due to modifications and aftermarket parts. Heck, they even cover custom paint schemes and custom alarm systems!
Finding the best insurance for your modified or custom beast needn't be like wrestling a bear. Let the chips fall where they may, and remember to always choose a policy that offers the coverage you need for peace of mind when on the road, folks!
Understanding Custom Motorcycle and Modification
Hmmm, custom motorcycles, eh? Well, I'll tell you what, they're a breed of their own! And when it comes to getting the right coverage, well, that can be as tricky as riding a bucking bronco. Custom mods can turn a standard motorcycle into a flashy beauty, but without that special custom bike insurance, you're cruising into a pothole of a mess, mate. Let's get down to brass tacks here. You can't just pick any old insurer and expect them to cover your customized bike, because let's face it, not all insurance policies are created equal! Now, don't get your knickers in a twist. I have some pointers for you to consider. Firstly, get in touch with a whip smart insurance agent, one who knows the difference between a chopper and a crotch rocket. They're your best bet for finding modified motorcycle insurance that covers aftermarket parts, modified and custom parts, and even heavily modified masterpieces.
Furthermore, if you've poured a small fortune into your 'baby,' be sure to clarify with your insurance company that they will cover the actual cash value of your motorcycle, not just slap you with a textbook market price. A customized motorcycle is a significant investment, don't shortchange yourself. Ugh! And don't forget to inform them about any upgrades or changes made, failing to do so may result in you being left high and dry in the event of a claim. Be proactive, snap a few photos of the bike for reference – 'a picture paints a thousand words' after all.
Custom parts and equipment coverage vary broadly, so make sure you have a chat with your agent about the type of coverage best suited to your custom ride. And remember, in some states, motorcycle owners are required to have liability insurance, just the same as with auto insurance, so make sure you're on the right side of the law. Honestly, riding a heavily modified bike without insurance is a recipe for disaster, like driving a hot rod without a seatbelt. Now, don't just settle for the first quote that comes along. Shop around, and find the insurance for your bike that's worth your hard-earned cash.
Lastly, motorcycle insurance policies aren't set in stone. If you decide to heavily modify or upgrade your already heavily modified bike, give your insurer a head's up. The opposite holds true too. If you decide to cancel your policy or sell your motorcycle or chopper, loop in your agent so you don't end up paying for coverage that gathers dust. And hey, always remember: protect your custom-built dream on wheels, because they're as unique as you are. Happy biking!
Requirements for Getting a Customized or Modified Bike Insurance
Gearing up to ride your custom or modified bike? Hold your horses! Before you hit the road, it's crucial to ensure you have the right modified motorbike insurance in place. Getting motorcycle insurance cover for your custom-built beauty isn't a piece of cake like snagging your daily deal. Actually, it's a bit more complex with a multitude of considerations to take into account.
First and foremost, you need to figure out what your motorcycle is worth. By George, I bet that dazzling custom chopper or that high-performance modification you've made cost a pretty penny! Thus, when seeking a motorbike insurance policy, you need to get an insurance quote that accurately reflects the cost of the bike, including all custom parts and equipment coverage. Some insurances might not cut the mustard and cover your bike's actual worth. Sometimes, it might be like pulling teeth to get insurance companies to agree on the value, especially if you've got a unique, one-of-a-kind ride. Hence, don't be surprised if the premiums for insuring a custom bike is worth more than you originally thought. Here are few things to keep in mind:
Many states require motorcycle insurance for modified parts and additions like custom paints, high-performance enhancements and so on. So, consider coverage for aftermarket parts as well.

Not every insurance will come to the party when it comes to custom-built bikes. Hence, spend a considerable time to find an insurance company that provides affordable insurance for your customized ride.

The more the modifications, the higher the chances to increase your insurance. Therefore, do your homework, compare and contrast multiple insurance quotes before you sign on the dotted line.
In conclusion, the key to getting insurance for a modified or custom-built bike is to protect your custom additions and enhancements as much as making sure you're riding in line with the law. It's both a practical and legal necessity. And though it may feel like you're leaping through rings of fire, rest easy. With some persistence and a thorough approach, you can bag the perfect insurance and be ready to take your motorcycle out for a spin!
Factors impacting Insurance Premium on Customized and Modified Bikes
Motorcycle modifications can really get your engine revving, eh? There's nothing quite like a custom-built bike, tailored to your own personal style. Yet, as we've all discovered at one time or another, every silver lining has a cloud, and those modifications can really throw a spanner in the works when it comes to insuring your joyride. Burning rubber on a custom-made, tricked-out motorcycle that's uniquely yours can sadly, turn out to be a double-edged sword.
So, what gives? First things first, not all modifications are created equal, and different types of custom changes can upend your insurance premium in different ways. Your insurance company agrees, with a loud and clear nod, that swanky chromed-out components and spiffy custom paint jobs can significantly hike up your bike's value – and consequently, the cost to replace or repair it. Plus, let's not forget how these dazzlers can turn your ride into a thief magnet! A stunning bike might make you the toast of the town, but it also puts you on the radar of every two-bit thief. Here's a quick rundown:
Power-boosting mods: These could put you in a higher risk bracket, mate! They're saying "Faster bike, greater risk of accidents!"

Visual and performance enhancers: Imagine nice alloy wheels or a super high-end exhaust. They add value but also risk, dramatically affecting the cost to cover your bike.

Security gear: The opposite effect here. If you get modified alarms or tracking systems, it can decrease your premiums by reducing the chance of theft.
So hang tight, buckle up, and prepare for a bumpier ride when it comes to insurance premiums on your modified bike. But hey, for many of us hardcore enthusiasts, it's just the price to pay for a ride that truly stands out from the pack – our very own beast on two wheels!
Comparison of Scooter Insurance, Bike Insurance, Motorbike Insurance, and Modified Bike Insurance
Well, strap in, buckle up, and let's take a wild ride through the world of two-wheeled insurance! We're talking scooter insurance, bike insurance, motorbike insurance, and lastly, for those dare-devils out there, that tricked out modified bike insurance. Scooter insurance is typically the cheapest of the bunch, hey, lucky you if you're into scooters! Mainly because, let's face it, scooters are not exactly going break any land speed records. On the other hand, bike insurance, which first off, can be a bit confusing. Are we talking about those pedal-powered varieties or the motorized ones? Anyway, let's presume it's of the motorized flavor for the sake of this chatter. It can be a bit pricey, but it's just as necessary as a raincoat on a rainy day! Now, motorbike insurance, you'd need to cut the mustard to afford this one. To no one's surprise, they tend to cost a bob or two given their larger engines and greater speed. As for modified bike insurance, you've got a different kettle of fish here – these custom-built mean machines are expensive to repair or replace, hence they come with a higher premium. Our take on this, you better make sure you've got deep pockets for this vanity project! So there you have it folks, our insurance rundown! Phew, what a roller-coaster ride!
Conclusion
In conclusion, the utilization of custom built solutions, tailored specifically to cater the unique requirements, has proven to be highly beneficial. By opting for custom built systems, individuals and companies alike can enjoy a suite of features designed to address their specific needs; thereby, enhancing efficiency, productivity, and user-experience. Tailoring technology and services according to specific demands has opened doors to significant advancements, evident in various sectors globally. The flexibility that comes with custom built solutions ensures an edge over one-size-fits-all products, as it provides a unique platform to innovate, experiment and execute ideas. Additionally, custom built elements are also known to boost the overall functionality by eliminating unnecessary features and focusing on what truly matters. Regardless of the industry, a custom built approach paves the path for bespoke solutions capable of outperforming standard models in multiple aspects. Therefore, for surmounting industry-specific challenges, achieving precise needs, and delivering superior value, custom built should be the go-to approach. In all, custom built is a smart combination of flexibility, specificity, and individuality that offers unparalleled effectiveness and competitiveness in today's dynamic environment.
FAQ's:
Q1. What type of insurance is needed for custom built motorcycles?
A1. Insurance for custom built motorcycles is typically the same as for any other motorcycle, but it is important to check with your insurance provider to make sure you have the right coverage for your custom built bike.
Q2. Does motorcycle insurance cover custom and modified bikes?
A2. Yes, motorcycle insurance typically covers custom and modified bikes, but it is important to check with your insurance provider to make sure you have the right coverage for your custom and modified bike.
Q3. Is it more expensive to insure a custom built motorcycle?
A3. It may be more expensive to insure a custom built motorcycle, depending on the modifications and the type of coverage you choose. It is important to check with your insurance provider to determine the cost of insuring your custom built bike.
Q4. What is the difference between custom and modified motorcycles?
A4. Custom motorcycles are built from the ground up, while modified motorcycles are existing bikes that have been modified with aftermarket parts. It is important to check with your insurance provider to make sure you have the right coverage for your custom or modified bike.
Q5. Does motorcycle insurance cover custom parts?
A5. Yes, motorcycle insurance typically covers custom parts, but it is important to check with your insurance provider to make sure you have the right coverage for your custom parts.
Q6. Is it necessary to have insurance for a custom built motorcycle?
A6. Yes, it is necessary to have insurance for a custom built motorcycle. It is important to check with your insurance provider to make sure you have the right coverage for your custom built bike.
Q7. Does motorcycle insurance cover custom paint jobs?
A7. Yes, motorcycle insurance typically covers custom paint jobs, but it is important to check with your insurance provider to make sure you have the right coverage for your custom paint job.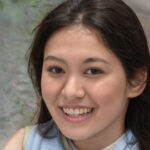 Khubon has been guiding clients through the complexities of various insurance policies. With his vast knowledge and hands-on experience, Khubon is dedicated to helping individuals and businesses make informed insurance decisions. Through this site, she shares valuable insights and expertise to demystify the world of insurance for readers.