Introduction to Mortgage Insurance
Well, hold on to your horses 'cause we're about to dive deep into the world of Mortgage Insurance! Folks, here's the low-down: When you're buying a home and your down payment is less than 20%, your mortgage lender might start whistling a different tune. Yup, they would typically ask you to pay for Mortgage Insurance. Now, what's that you ask? Simply put, it's a nifty policy that protects a mortgage lender, not the homeowner, if the borrower is unable to pay their mortgage payment. Like a trusty hound, it safeguards the lender's interests. Two main types of mortgage insurance you might come across are Borrower-Paid Mortgage Insurance (BPMI) and Lender-Paid Mortgage Insurance (LPMI).
Now, let's break it down further just for kicks:
BPMI: Now this one's pretty straightforward. As a borrower, you'll pay a monthly amount and that's added to your monthly mortgage payment. Your credit score and loan amount are key factors here. Despite this added burden, the silver lining is you have the option to cancel it when your mortgage balance reaches 80% of your home value.

LPMI: With this, your monthly mortgage payment might be slightly lower. Huzzah! But, here's the kicker, your mortgage lender pays the insurance premium upfront and recoups it via a higher interest rate. Now ain't that a fly in the ointment? 
And then, lo and behold, there are a few government-backed loan schemes too – namely FHA, USDA, and loans backed by the Department of Veterans Affairs. Each has its own set of mortgage insurance requirements which is slightly different from the conventional mortgage. Like in an FHA loan, you're required to pay an upfront fee, typically 1.75% of the loan amount, and also an annual premium. The VA loans, on the other hand, require an upfront "guarantee fee" but no mortgage insurance. USDA loans come with both an upfront fee and an annual fee.
So folks, if you thought all you needed to become a homeowner was to qualify for a mortgage, well… think again. There's more than one way to skin a cat, and understanding the ins and outs of Mortgage Insurance will definitely help navigate this labyrinth of home buying and keep your dream of homeownership from going up in smoke!
Different Types of Mortgage Insurance: PMI and MIP
Well, my dear fellow homebuyer, let's cut straight to the chase. You might be wondering, "What on earth are PMI and MIP?" Short answer, they're types of mortgage insurance options. PMI, or Private Mortgage Insurance, is typically required when you're doing a conventional loan with less than 20 percent as a down payment. Now, don't go thinking mortgage insurance protects you, it's really an insurance policy that protects the lender should you stop making your monthly payment. This may be part of their mortgage package, and alas, it's an additional expense that ups your payment amount. The cost? It varies, but you can expect to pay about 0.5 to 1 percent of the entire loan amount per year.
Now, let's turn our attention to MIP, Mortgage Insurance Premium, a federal housing administration (FHA) creation. If you, for any reason, put less than the golden 20 percent down or have a lower credit score, you'll need your friend MIP. Unlike PMI, this home loan insurance comes with an upfront payment of 1.75 percent of the loan amount, and then—you guessed it—you'll also pay an ongoing premium. This is typically paid monthly, depending on your LTV and loan term. So, if you're looking to refinance, you might have to pay MIP all over again or find ways to lower your mortgage costs, maybe even avoid them entirely. Yet again, it's crucial to remember that this mortgage insurance protects the lender, not you. So, consider your options carefully so you don't lose your home, and your hard-earned money isn't simply going into the lender's pocket.
Understanding the Mortgage Insurance Premium and Insurance Premiums
You've scrimped and saved, you're ready to put your hat in the ring and make a down payment on your dream home, but halt right there! Ever stopped to ponder, 'What about mortgage insurance costs and premiums?' I hear you sigh, "Yet another expense!" But you need to see these costs not as a burden but rather as a nonchalant umbrella on a rainy day. Mortgage insurance is an insurance policy that protects lenders from the risk of default or foreclosure, and yes darling, it might just save your bacon if the going gets tough. Before we dive in, let's break the ice with some important key terms.
Mortgage Insurance Premium: This is the amount you'll need to pay for the mortgage insurance policy. It's usually a percentage of the mortgage loan principal balance. To put it plainly, the amount you borrowed.

Insurance Premium: That's the cost you need to pay for any insurance policy, including your mortgage life insurance. Consider it the price for peace of mind!
Now, hang onto your hat, because mortgage insurance works differently depending upon the department of agriculture or other mortgage insurance providers! If you're playing ball with the Federal Housing Administration, you'll have to pay an insurance upfront and then continue making mortgage insurance payments throughout the life of the loan. However, if your mortgage loan is guaranteed by the Department of Agriculture or the Department of Veterans Affairs, lucky you, they do not require mortgage insurance! 
Now, calculating how much you'll pay can be as tricky as a barrel of monkeys. It majorly depends on the home value, principal balance and the annual mortgage insurance rate set by the mortgage providers, not to mention your credit score. Like our editorial team always says, "Knowledge is power." So, stick with us, and we'll walk you through the nitty-gritty of mortgage insurance and how to potentially lower your costs by refinancing your mortgage. Remember, you're in the driver's seat here, and a better understanding of these costs may just steer you towards the same feeling of satisfaction you get when perfectly parallel parking on the first attempt.
Second Mortgage: A Way to Avoid Mortgage Insurance
Well, wouldn't ya know it, when it comes to housing finances, the devil's often in the details. Enter, stage left, the concept of the second mortgage – a crafty lifesaver for those fed up with that nagging nuisance, mortgage insurance. You see, most folks are required to pay mortgage insurance when they secure a home loan with less than 20% down – it's basically the bank's safety net in case things go belly up. And let me tell ya, that's a net that just keeps on tightrope walking into your monthly bills, a constant reminder of the serious stakes of homeownership.
But – and here's the clincher – securing a second mortgage can be a real game-changer. It's like popping open an umbrella in a downpour, sparing you the soak of having to pay PMI. With the second mortgage in play, you are essentially splitting the financing of your home into two separate pieces, with the primary intention to sidestep the need to pay for mortgage insurance. It starts to look like this:  
The first mortgage at 80% of the home's value. 

The second mortgage at 10% of the home's value.

The remaining 10% comes in as your original down payment.
This strategy is a bit like having your cake and eating it too, by avoiding those pesky, wallet-draining PMI payments. But let's not forget, like most things in life, it's not free lunch. The mortgage insurance may not be in the picture, but you'll also pay for the privilege of that second mortgage. At the end of the day, it's up for you to decide whether it's more the style of your hill to die on, or the light at the end of the tunnel.
Private Mortgage Insurance Vs Mortgage Protection: A Comparative Overview
Well, folks, let's draw back the curtain and dive right into the nitty-gritty of Private Mortgage Insurance (PMI) and Mortgage Protection Insurance (MPI). When it comes to shelling out your hard-earned cash, understanding the difference between these two can stop you from getting caught with your pants down. PMI, y'see, is what you'll pay for mortgage insurance if your down payment is less than 20% of the home's value. It's the lender's safeguard, offering them a layer of financial protection if, knock on wood, you default on your loan.
On the other side of the coin, we have Mortgage Protection Insurance, a horse of a different color altogether. MPI, chums, is an insurance policy that pays off your mortgage if, heaven forbid, you kick the bucket prematurely or are unable to work due to a disability. In short, this type of mortgage insurance provides a safety net for your family and removes the burdensome thought of them potentially losing the family home. 
So, putting it in a nutshell, while both play a role in the home buying process:
PMI protects the lender

MPI safeguards your loved ones
Oh, and by the way, neither of these are one-size-fits-all solutions. So, before you go barking up the wrong tree, make sure to crunch the numbers and weigh up the pros and cons of each. Don't let the decision land with a thud, but do your homework to see which makes the most sense for your unique financial situation.
Conclusion
In conclusion, investing in a property often signifies that you'll pay for mortgage insurance. This payment is generally considered a necessary expense, particularly for those opting for home loans, as it provides a form of financial safety net and ensures that lenders recover their money even if the borrower defaults on the loan. Mortgage insurance provides additional security for both the lender and the borrower. It is designed to protect the lender in the event that the borrower fails to fulfill their obligation, providing substantial risk mitigation. For borrowers, it offers an avenue to home ownership even if they cannot afford a large down payment. Despite the additional expense, many buyers deem it a valuable asset as it provides a pathway to owning a house. The cost of mortgage insurance may vary, but it ensures that your dream of owning a house is achievable and safeguarded. In essence, while paying for mortgage insurance represents an additional cost, it is a crucial aspect of securing and maintaining a mortgage. It not only affords protection to lenders but also facilitates potential homeowners in their journey towards property ownership.
FAQ's:
Q1. What is mortgage insurance?
A1. Mortgage insurance is a type of insurance that protects lenders from the risk of default on home loans. It is paid by the borrower and provides protection to the lender in the event that the borrower is unable to make their mortgage payments.
Q2. Who pays for mortgage insurance?
A2. You will pay for mortgage insurance when you take out a home loan.
Q3. What does mortgage insurance provide?
A3. Mortgage insurance provides protection to the lender in the event that the borrower is unable to make their mortgage payments.
Q4. How much does mortgage insurance cost?
A4. The cost of mortgage insurance varies depending on the type of loan and the amount of the loan.
Q5. Is mortgage insurance required?
A5. Mortgage insurance is typically required when the borrower has a down payment of less than 20% of the purchase price of the home.
Q6. How long do I have to pay for mortgage insurance?
A6. The length of time you will have to pay for mortgage insurance depends on the type of loan and the amount of the loan.
Q7. Is mortgage insurance refundable?
A7. Mortgage insurance is typically not refundable.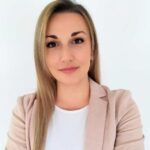 Nina with years of experience under her belt, excels in tailoring coverage solutions for both individuals and businesses. With a keen eye for detail and a deep understanding of the insurance landscape, Nina is passionate about ensuring her clients are well-protected. On this site, she offers her seasoned perspectives and insights to help readers navigate the often intricate world of insurance.