Understanding the Basics of Flood Insurance
Flood insurance is a specific type of property insurance that covers losses and damages caused by flooding. Unlike standard homeowners' or renters' insurance, it offers protection against the unique risks associated with floods, including structural damage to homes, loss of personal belongings, and in some cases, costs related to temporary housing while repairs are being made. It's important to note that flood insurance policies often have waiting periods before coverage begins – typically 30 days from the date of purchase.

The need for flood insurance can be determined based on several factors such as geographical location and local climate conditions. Properties situated in high-risk flood zones or areas prone to heavy rainfall are more likely to require this type of coverage. However, even properties located outside designated high-risk areas may still benefit from having a policy due to unpredictable weather patterns and changing environmental conditions.

Purchasing a flood insurance policy involves understanding various aspects like premium rates, deductibles, limits of coverage and exclusions. Premiums vary depending on multiple factors including the age of the property, its location relative to bodies of water or risk-prone areas and its elevation above sea level among others. Deductibles represent out-of-pocket expenses borne by policyholders before their insurer steps in with financial assistance; choosing higher deductibles can result in lower premiums but could increase potential financial burden during an eventuality.
The Importance of Flood Insurance in High-Risk Zones
Flood insurance is a crucial safeguard for properties located in high-risk zones. These areas are often susceptible to severe weather conditions, including hurricanes, heavy rainstorms, and other natural disasters that can lead to flooding. While regular home insurance policies typically exclude flood damage from their coverage, a separate flood insurance policy provides protection against losses resulting from high water levels.

High-risk zones are designated as such due to their increased likelihood of experiencing a flood event. Properties within these regions face an elevated risk of substantial damage or total loss due to flooding. Without adequate flood insurance coverage, property owners could find themselves facing significant financial hardships in the wake of such events. The cost of repairing or rebuilding structures, replacing personal belongings and potentially relocating can be overwhelming without the support provided by comprehensive flood insurance.

It's worth noting that even minor floods can cause considerable damage to homes and businesses alike. A few inches of standing water inside a building can result in thousands of dollars' worth of damages – costs which would have been mitigated with appropriate coverage. Thus, it becomes clear why securing proper flood insurance is so vital for those residing or conducting business within high-risk zones; it offers peace-of-mind knowing one's investments are protected against unforeseen circumstances tied to extreme weather patterns.
Decoding the National Flood Insurance Program (NFIP)
The National Flood Insurance Program (NFIP) is a federal program established in 1968 by the U.S. Congress. Its creation was driven by the rising cost of taxpayer-funded disaster relief for flood victims and the increasing amount of damage caused by floods. The main goal of NFIP is to reduce the impact of flooding on private and public structures, primarily through insurance coverage.

This program encourages communities to adopt and enforce floodplain management regulations, which in turn reduces future flood damage. It provides an alternative to disaster assistance for meeting the costs of recovery from flooding disasters. This means that even if a major disaster declaration isn't granted, those covered under this policy can still receive their claim payout without any hindrances or delays.

It's important to note that NFIP policies are available only in participating communities but it covers all zones within these communities including high-risk ones like Special Flood Hazard Areas (SFHAs). These policies cover physical damage to property and possessions while also providing financial protection against different types of losses associated with floods such as structural damages, debris clean-up, and loss prevention measures among others.
How to Obtain a Flood Insurance Policy
Acquiring a flood insurance policy is a straightforward process that begins with identifying your risk level. This can be achieved by checking the Federal Emergency Management Agency's (FEMA) Flood Map Service Center to understand whether your property falls within a high-risk zone. If it does, obtaining flood insurance becomes an essential step in safeguarding your assets against potential damage.

The next step involves contacting an insurer who offers flood insurance policies under the National Flood Insurance Program (NFIP). Most homeowners' insurance policies do not cover flooding, making NFIP an important resource for those seeking coverage. It is crucial to discuss all aspects of the policy including what is covered, limitations and exclusions, deductibles and premiums before finalizing any agreement.

After selecting an appropriate plan based on your needs and understanding its terms thoroughly, you will need to complete an application form provided by the insurer. The form typically requires information about your property such as its location, age, construction type among others details which will help determine the cost of coverage. Once this has been submitted along with payment for the first premium term, you should receive confirmation of coverage from your chosen provider.
Factors Affecting Flood Insurance Rates
Flood insurance premiums are influenced by several factors. One of the most critical determinants is the property's location and its proximity to bodies of water such as rivers, lakes, or oceans. Properties located in high-risk flood zones are more likely to experience flooding, resulting in higher insurance rates. Additionally, properties that have previously experienced flood damage may also witness an increase in their premiums.

Another significant factor is the structure and build of your home. Older homes might not be as well-equipped to withstand a flood compared to newer constructions which adhere to stricter building codes and standards. The presence of a basement can also affect your rate since basements are susceptible to flooding due to their below-ground level positioning. Furthermore, homes with expensive interiors or valuable possessions will typically see higher rates due to increased potential for financial loss.

It's important not only for homeowners but renters too, understanding how these variables impact insurance costs can help them make informed decisions about where they live and how they protect their belongings from potential flood damages. For instance, elevating utilities above ground level or installing flood vents could lower premium costs substantially over time; thus making it affordable while ensuring adequate coverage against possible catastrophic events like floods.
How Jurisdiction Impacts Flood Insurance Coverage
Flood insurance coverage can vary significantly depending on the jurisdiction. This is primarily due to differences in risk levels, flood zone designations, and local regulations. For instance, properties located within areas designated as high-risk zones by the Federal Emergency Management Agency (FEMA) are typically required to have flood insurance if they carry a mortgage from a federally regulated or insured lender. On the other hand, those situated in low-to-moderate risk zones may not face such requirements.

Local building codes and ordinances also play a crucial role in shaping flood insurance policies across jurisdictions. These codes often dictate construction standards designed to mitigate potential damage from floods. Insurers take these regulations into account when determining policy terms and premiums; properties that adhere strictly to these guidelines may be eligible for lower rates than those which do not comply.

Another factor that influences how jurisdiction impacts flood insurance coverage is community participation in the National Flood Insurance Program (NFIP). Communities enrolled in this program agree to adopt and enforce certain measures aimed at reducing future flood risks for new constructions, substantially improved structures, or developments in known Special Flood Hazard Areas (SFHAs). In return for their proactive efforts towards managing flooding risks effectively, residents of participating communities gain access to NFIP's affordable insurance rates along with financial assistance following disasters.
Preparing for a Storm: What Does Flood Insurance Cover?
Understanding the extent of coverage offered by flood insurance is crucial, especially when preparing for a storm. Generally, flood insurance covers physical damage to your property and belongings from flooding or from flood-related erosion caused by heavy or prolonged rain, coastal storm surges, melting snow, blocked storm drainage systems and levee dam failure. It's important to note that this insurance does not cover all types of water damage. For example, it typically doesn't include damages resulting from moisture or mildew issues that could have been prevented by the homeowner.

A standard policy usually provides "replacement cost" coverage for the structure of your home but only actual cash value for your personal property. Replacement cost coverage pays you the amount needed to replace damaged items with new ones without deducting anything for depreciation. On the other hand, actual cash value is replacement cost minus depreciation—the decrease in an item's value over time due to wear and tear.

Flood insurance also offers limited coverage areas like basements regardless of zone or date of construction. Typically covered are structural elements such as foundation walls; central air conditioning equipment; furnaces and water heaters; electrical outlets; stairways installed permanently below ground level among others. Personal belongings located in these spaces are generally not covered under most policies unless explicitly stated otherwise in one's individual policy document.
Guidelines for Filing a Flood Insurance Claim
When it comes to filing a flood insurance claim, there are several key steps that must be followed. First and foremost, it is essential to notify your insurer as soon as possible after the event causing damage has occurred. This initial notification should include basic information such as your policy number, contact details and a brief description of the incident. It's also recommended to take photographs or videos of the damaged property for documentation purposes.

Documentation forms an integral part of any claim process. For flood insurance claims specifically, keeping track of all repairs and cleaning costs can significantly streamline the procedure. Ensure you save receipts from any related expenses like temporary housing or meals if you're displaced from home due to flooding damages. These could be crucial in determining how much compensation you might receive for additional living expenses covered under your policy.

The third step involves working closely with an adjuster assigned by your insurance company who will evaluate the extent of damage caused by flooding. Keep in mind that this professional's role is not only assessing but also verifying details provided during the initial notification stage with physical evidence at hand on site visitation day(s). Communicating effectively with them can help expedite claim processing time while ensuring accurate payout calculations based upon their assessment findings.
Furthermore, it is crucial to understand your policy's coverage limits and deductibles. This will help you know what to expect when filing a claim and avoid any surprises during the process. It's also important to note that flood insurance policies typically have a 30-day waiting period before they take effect, so timely purchase of such policies is recommended.

• Notify your insurer immediately after the event causing damage has occurred.
• Include basic information in your initial notification such as policy number, contact details, and brief description of the incident.
• Document all damages by taking photographs or videos for evidence purposes.
• Keep track of all repair and cleaning costs related to the flooding damages.
• Save receipts from additional living expenses like temporary housing or meals if displaced from home due to flooding damages.

The next step involves understanding how claims are processed under flood insurance policies. Typically, once an adjuster has assessed the extent of damage caused by flooding on site visitation day(s), he/she submits their findings report back to the insurance company which then reviews it along with other supporting documents provided throughout claim filing stages before making a decision regarding payout amount.

• Work closely with an assigned adjuster who evaluates damage extent.
• Communicate effectively with them for expedited claim processing time and accurate payout calculations based upon assessment findings.

Lastly, keep in mind that while receiving compensation may seem like the end goal here; ultimate aim should be mitigating future risk exposure through preventative measures where possible. These can include installing flood barriers around property perimeter or opting for higher ground locations when choosing new residential areas among others.

• Understand your policy's coverage limits and deductibles prior to filing a claim
• Be aware of typical 30-day waiting period before flood insurance policies take effect
• Learn about how claims are processed under these types of insurances
• Aim at mitigating future risk exposure through preventative measures where applicable
Making the Most of Available Flood Insurance Resources
Understanding the available resources for flood insurance can greatly assist you in making informed decisions regarding your coverage. One such resource is the National Flood Insurance Program (NFIP), a federally backed initiative that offers protection against flooding. The NFIP provides up-to-date maps of flood zones, which are invaluable tools to understand if your property falls within an area at high risk of flooding. Additionally, it also offers online tutorials and webinars to help individuals navigate through the complexities of flood insurance.

Another significant resource is private insurance companies offering flood coverage. While these may not be as comprehensive as federal programs like NFIP, they often provide competitive rates and personalized service tailored to individual needs. These companies usually have dedicated teams specializing in assessing risks related to floods based on geographical location and local weather patterns. This expertise can prove beneficial when determining the level of coverage required for your specific circumstances.

Furthermore, there are numerous online platforms providing information about different aspects of flood insurance policies including cost estimations, policy comparisons and claim procedures. Websites such as FloodSmart.gov offer extensive educational materials explaining how flood insurance works while others allow users to compare quotes from various providers side by side for easy comparison. Utilizing these resources effectively will enable homeowners or potential buyers to make knowledgeable choices about their flood insurance plans without feeling overwhelmed by industry jargon or complex policy details.
Exploring Alternative Coverage Options to Traditional Flood Insurance
There are several alternative coverage options to traditional flood insurance that homeowners may consider. One such option is a disaster assistance loan from the Federal Emergency Management Agency (FEMA). These loans, while not technically insurance, can provide financial aid to those who have suffered significant damage due to flooding. However, it's important to note that these loans must be repaid and often come with interest rates higher than those of typical mortgages.

Another alternative is obtaining coverage through a private insurer. While this was once an uncommon choice due to limited availability and high costs, recent years have seen increased competition in the market leading to more affordable rates for consumers. Private insurers also typically offer more comprehensive coverage compared to the National Flood Insurance Program (NFIP), including additional living expenses during home repairs and replacement cost value on personal property.

A third option involves supplementing standard homeowner's insurance policies with endorsements or riders specifically designed for flood damage. This allows policyholders greater flexibility as they can tailor their level of protection according to their specific needs and risk factors. However, like all forms of insurance, it's essential for homeowners considering these alternatives to thoroughly research each option before making a decision – ensuring they understand all terms, conditions and potential limitations associated with their chosen form of cover.
FAQs
What are the basic elements to understand about flood insurance?
Flood insurance is a type of property insurance that covers losses and damages caused by flooding. This coverage is generally not included in standard homeowner's insurance and must be purchased separately.
Why is flood insurance important in high-risk zones?
In high-risk flood zones, the chances of experiencing a flood are significantly higher. Therefore, having flood insurance in these areas can protect homeowners from potentially devastating financial losses.
Can you explain the National Flood Insurance Program (NFIP)?
The National Flood Insurance Program (NFIP) is a government initiative in the United States that provides flood insurance to homeowners, renters, and businesses. It aims to reduce the socio-economic impact of floods.
How can I obtain a flood insurance policy?
You can obtain a flood insurance policy through an insurance agent or broker who works with the National Flood Insurance Program. Some private insurance companies also offer flood insurance.
Which factors influence the rates of flood insurance?
The cost of flood insurance is based on several factors including the location of your property, the design and age of the building, the level of risk, and the amount of coverage you choose.
How does jurisdiction impact flood insurance coverage?
The coverage and rates of flood insurance can vary depending on the local laws and regulations, as well as the level of flood risk in a specific area.
What does a typical flood insurance cover in preparation for a storm?
Flood insurance typically covers physical damage to your home and belongings from flooding. This might include damage from heavy rain, storm surges, blocked storm drainage systems, and other weather-related water damage.
What are the guidelines for filing a flood insurance claim?
After a flood, you should immediately contact your insurance company to report the damage. Document all damage with photographs and save receipts for any repair work. Your insurance company will then guide you through the claim process.
How can I make the most of available flood insurance resources?
You can consult with your insurance agent, use online resources from the NFIP and FEM
What are some alternative coverage options to traditional flood insurance?
Some homeowners may choose to invest in disaster insurance, home warranty plans, or supplemental policies for specific items not covered by traditional flood insurance. Additionally, there are now private flood insurance options that may offer higher limits or broader coverage than the NFIP.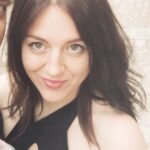 Aleksandra, a leading Insurance Risk Analyst with a wealth of experience, specializes in evaluating and managing potential insurance risks. Her expertise lies in crafting strategies that optimize coverage while minimizing vulnerabilities. Through this platform, Aleksandra provides readers with invaluable insights, helping them make well-informed insurance choices in a dynamic market landscape.