Understanding General Liability Insurance: An Overview
Alrighty then, let's cut to the chase and start to understanding General Liability Insurance from top to bottom, it's all about the low-down on being a business owner in the 21st century, folks. Ever heard the saying "better safe than sorry"? It's a classic, and it rings particularly true for small businesses as trouble can come knocking from any side, and without a heads up. So, what's the knight in shining armor here? It's none other than the pragmatic warrior, the General Liability Insurance. This coverage, my dear friends, is like a magic shield, designed to protect your business from an array of lawsuits that could send it belly up.
What does General Liability Insurance cover? Well, in a nutshell, it's a pretty sweep package that covers claims related to property damage or bodily injuries that occurred due to your business operations–yep, mishaps can occur. Not to be the bearer of bad news, but imagine if your salsa business unintentionally gives a few people the trots, or your prized goose lawn ornament topples onto a customer's foot, ouch! The damage could be profound, and these situations, while seemingly far-fetched, could bring about a costly liability claim. However, the Commercial General Liability Insurance can ride to your rescue–it spruces up your protection, shielding your business like a champ. Moreover, the insurance also covers personal and advertising injury liability, defending your business against claims of libel, slander, or copyright infringement.- Insurance Coverage: Apart from injury and property damage, General Liability Insurance helps cover legal fees, court costs, and any settlements or judgments that you'd need to fork over if you were hit with a lawsuit.- Insurance Cost: The cost of General Liability Insurance can be a small price to pay compared to the hefty legal fees that you could end up dealing with in the absence of coverage.- Workings of the Insurance: To get the ball rolling, you'll have to file a claim with your insurance company. If it's deemed valid, the insurance company will pay up to the limits set on your policy.
So, is General Liability Insurance required by law? Not necessarily, but it's as important as a lighthouse for a ship in the dark. It's the coverage that protects your business and ensures you can carry on, come hell or high water.
Need For General Liability Insurance: Protecting Your Business
Y'know, a day for a business owner filled with plenty of sunshine might turn upside down real quick by a single mishap, without a moment's notice. That's right! No one can predict when disaster might choose to make an unsolicited appearance, tearing a great gaping hole in your business operations. Remember, there's nothing under the sun that screams "protection" louder than general liability insurance; it's like the shield that gallant knight's never without. Without batting an eye, general liability coverage can help your business bounce back from unplanned disruptions, covering from property damage to bodily injuries. Lord knows you don't want your business to go belly-up because someone slipped on a banana peel at your office!
Now, let's dig deeper, shall we? Hmmm… one size never fits all because, oh boy, the insurance to consider varies with your line of work. And, isn't it a kick in the pants that some owners still ask, "Why do I need general liability insurance?" Well, firstly, a thrilling rollercoaster ride it ain't without liability insurance for your business. Just think of the potential hazards whizzing out of left field, like a lawsuit for bodily injury or property damage. It's like suddenly stepping into a lion's den that can dramatically put you out of business! Besides, your lion-heart alone isn't enough, you also need to provide coverage for daunting legal costs of these claims that your business might be on the hook for:* Property damage* Bodily injuries* Advertising injuries  Oh, mercy me! Just your business interruption insurance can't single-handedly pull you out of this hot mess. So, without any further ado, consult with your insurance agent equipped with a laundry list of potential risks to properly estimate the coverage you need. If you're still dawdling, don't be penny wise, pound foolish! Leap into action and protect your business if someone decides to dance the legal waltz with you.
The Mechanics: How General Liability Insurance Works
Alright, let's grill this steak to a solid medium-rare then! Warm up the skillet and take a gander at how General Liability Insurance works. Imagine your business as a bustling ship braving rough, unpredictable seas – general liability insurance is like the experienced sailor guiding and safeguarding your vessel from unfortunate mishaps. Its task is as simple as ABC – protect your small business from claims, and it's not shy about it! Business insurance, specifically a general liability insurance policy, can step up to cover the costs when your business inadvertently rolls out the red carpet for troubles like bodily injury, property damage, or even employment practices liability. Look at it as your professional liability superman, swooping in when claims assert that your business caused financial harm due to finished products or an accident on site. The nitty-gritty of what it can handle includes:
Commercial property damage,

– Covering your business from a physical injury liability

,- Mishandled advertising that results in losses, and

– Medical payouts. But wait, there's more, folks! Now let's sprinkle in a bit of insight and look at the roadmap general liability insurance policies typically follow. Yup, you've guessed it! Not all that glitters is gold and this warrior can't shield you from everything. Claims on pollution liability or your business income are sneaky flies in the soup, as these aren't usually covered by commercial general liability policy. It's as clear as a bell then, that looking up insurance quotes for the best general liability insurance isn't enough; a savvy business owner should also strive to understand what the policy provides and where its limits lie. Sometimes getting additional cover, like liquor liability coverage or additional property insurance, makes sense to fully protect your commercial property. It might look like a game of Monopoly, but it's real-life protection from claiming bankruptcy due to unforeseen calamities. Just remember, small business owners, you don't have to go it alone – several insurance products, including general liability, are geared up to keep your business shipshape!
The Cost Factor: General Liability Insurance Cost and Factors Affecting It
No business owner ever anticipates an unexpected curveball that threatens to rip a hole in their financial safety net. For such unforeseen situations, general liability insurance can swoop in to the rescue. So, why carry general liability insurance? My goodness, the reasons are as diverse as the businesses that need them! Primarily, general liability insurance coverage provides a safeguard against claims that your business caused bodily harm or property damage. Other benefits to note include injury liability coverage and protection from potential slander or libel lawsuits. This insurance safety blanket covers not just the cost of the lawsuit but also any potential settlement. Now isn't that a breath of fresh air?
The cost factor, however, can be a bit of a hot potato. The sticker price for general liability insurance may differ from business to business like apples and oranges. Several variables can influence general liability premiums, with the most common being The type of business you own- The location of your business- The overall risk associated with your industry- The existing liability claims history of your business- The number of employees your business employsNo matter how much your business wishes to avoid extra expenses, it can't afford to sidestep general liability insurance. Some businesses may also opt to bundle their general liability insurance with commercial property insurance under a business owners policy, which can often offer a sweeter deal. Alas, a business owner should note that commercial general liability insurance doesn't cover everything. There are limits on an insurance policy that need to be understood before purchasing a commercial policy. Also, a business income insurance add-on may be needed for loss of earnings during a shutdown. It's important to receive insurance quotes online and understand what your insurance certificate offers before making a final decision.
Practical Aspects: Purchasing Commercial General Liability Insurance and Filing Liability Claims
Have a gander at this! To keep your business property as safe as houses, purchasing commercial general liability insurance – or CGL insurance as it's colloquially named – is right on the money. It's a safeguard, much like an umbrella on a rainy day, dressed to the nines with coverage for a variety of potential losses that smack right out of the blue. Oh boy, this business liability insurance really swoops in to save the day; from the ghastly threat of bodily injury liability to claims that it caused a series of unfortunate damages. Not only can general liability insurance help cover these unexpected costs, it can also offer peace of mind that your business can weather any storm.
Switching gears a bit, you might now ask, "How do I get general liability insurance?" Well, there's no secret handshake or special sauce, my friend! Start by shopping around for companies that offer general liability insurance. Once you've picked a suitable policy, you'll receive a certificate of insurance – it's as easy as pie! Now, let's say you find yourself in a pickle and need to file a claim. Don't sweat it; it's not rocket science. The process typically includes Contacting your insurer as soon as possible about the incident.- Documenting the incident, including snapshots of the physical damage.- Providing your insurer any relevant documentation from third parties or witnesses.Voila! With commercial liability insurance, your business, much like a well-oiled machine, can run smoothly, even amidst potential claims and losses. Remember, insurance covers a business from a variety of risks, so securing coverage is like a stitch in time that saves nine.
Conclusion
General liability insurance can help businesses protect themselves from certain losses and damages. This commercial insurance is only one of the several types of liability insurance available, aimed at covering various risks a company might face. Such insurance types offer a safety net when it comes to legal claims or costs associated with on-site accidents, product-induced injuries, advertising errors, and more.
Primarily, general liability can help by covering medical expenses or legal fees resulting from bodily injuries that occur on the company's premises. Also, if the business is liable for causing damage to someone else's property, general liability insurance is there to assist. Moreover, the commercial general liability insurance covers claims related to third-party injuries, damages to the property of others, and incidents of slander or copyright infringement caused by the company's advertisements. In addition, if a business gets sued over its products or services, liability insurance can help cover the consequential legal costs.In conclusion, it's critically important for businesses to possess liability insurance. It not only protects them against unforeseen expenses and potential legal suits but also ensures the company's stability and credibility. Being proactive in acquiring suitable commercial general liability insurance covers promotes business continuity, mitigates risks, and secures the company's future.
FAQ's:
Q1. What is general liability insurance?
A1. General liability insurance is a type of commercial insurance that can help protect businesses from a variety of claims including bodily injury, property damage, personal injury and others that can arise from operations, products, and services.
Q2. What types of liability insurance are available?
A2. Types of liability insurance available include general liability, professional liability, product liability, and commercial auto liability.
Q3. How can liability insurance help cover a business?
A3. Liability insurance can help cover a business by providing financial protection against claims arising from operations, products, and services.
Q4. What is commercial insurance?
A4. Commercial insurance is a type of insurance that provides protection for businesses from a variety of risks, including property damage, bodily injury, and other liabilities.
Q5. How can general liability insurance help a business?
A5. General liability insurance can help a business by providing financial protection against claims arising from operations, products, and services.
Q6. What does commercial general liability insurance cover?
A6. Commercial general liability insurance covers a variety of claims including bodily injury, property damage, personal injury, and others that can arise from operations, products, and services.
Q7. What are the benefits of having general liability insurance?
A7. The benefits of having general liability insurance include financial protection against claims arising from operations, products, and services, as well as peace of mind knowing that your business is protected.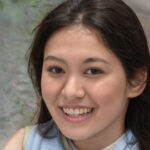 Khubon has been guiding clients through the complexities of various insurance policies. With his vast knowledge and hands-on experience, Khubon is dedicated to helping individuals and businesses make informed insurance decisions. Through this site, she shares valuable insights and expertise to demystify the world of insurance for readers.