Understanding the Basics of General Liability Insurance
Alright! Let's cut to the chase. Wrapping your head around the nitty-gritty of general liability insurance can feel like trying to herd cats, but hang onto your seats, we're about to break it down. Essentially, general liability insurance, often referred to as business insurance, is the knight in shining armor for every business, especially for small business owners. It's that umbrella that provides coverage for those drizzly days of lawsuits and liability claims. Make no bones about it, the coverage you get with general liability insurance can be a real lifesaver.
Now, you might be wondering, what kind of mess does this general liability coverage clean up? Well, folks, it's broad. It can help cover lawsuit costs like bruises and scrapes, also known as bodily injury or property damage, that occur during business operations. It could even cover claims such as copyright infringement or property damage, deal with the devilish medical bills, and provide the legal defense when another business accuses yours of mischief. And don't frown upon the term 'commercial general liability', that's just the fancy way of saying, 'insurance coverage every type of business needs'. In the case of general liability policies, the insurance company will pay – yup, they've got your back – for property damage claims and those hair-pulling medical costs. Still, it sure ain't a jack of all trades; it doesn't cover everything. For the gaps left by the general liability, you could consider padding it up with commercial auto insurance, commercial umbrella insurance or the professional liability insurance.- Liability insurance can help cover the cost- Employer liability- Compensation insurance- Defending against injury or property damage.
Without business insurance, dear small businesses, you could be left fishing without a bait when it comes to legal fees and compensation costs!
Differentiating Between General Liability Insurance and Business Liability Insurance
Good heavens, trying to differentiate between general liability insurance and business liability insurance can seem like splitting hairs; nevertheless, my word! it's crucial for your business protection. Starting off, step into the world of general liability insurance. Commonly known as the "commercial general liability," this one's meant to cover your business from any sort of financial loss resulting from bodily injury or property damage that occurred on business premises, due to your business activities or products. Hundreds and thousands of tangled scenarios where general liability can help cover – your mind boggles. Think about it, a customer trips over a wire in your office – BAM – you're thanking your stars you have general liability insurance to cover the costs.
On the flip side, we can't skip past business liability insurance! It's a broad term that includes several types of liability insurance policies designed to protect specific aspects of your business. Accusing your business of inadequate professional services? Bring on professional liability insurance! Fretting about damage to your business property? Property insurance coverage you need. It might even help cover the cost of legal defense costs and settlements in liability cases. Notably, this beast includes "employer liability" and "professional liability insurance" to handle those pesky situations where general liability insurance doesn't foot the bill. Surprised? Here's a snapshot of what comes under the umbrella of business liability insurance Product Liability Insurance: got a product on the market? It's there for those 'oops' moments when your product causes harm.- Professional Liability Insurance: the lifesaver when you're accused of negligence related to professional services. – Premises Liability Insurance: don't underestimate! It's your guard against claims of injury due to unsafe conditions on your business premises.
While both types of insurance serve to protect your business, the coverage you need depends primarily on the kind of business operations and the types of risks associated with it. So, is it required by law? Not always, but it's worth it when Murphy's Law decides to pay a little visit. Life's not always beer and skittles, after all!
Importance of Liability Insurance for Small Businesses
Well, well, well, folks. Let's clear the air a touch and dive into the bottom line about the importance of liability insurance for small businesses. Now, this ain't your grandma's topic, but stick with me here, it's a game changer. In essence, liability insurance for your small business acts as a safety net, a knight in shining armor if you will. It's a given that businesses, even small ones, face all types of claims. An accidental misstep might mean a slip and fall claim, and even the most vigilant businesses can't always keep those at bay. A general liability insurance policy steps right in to help protect your business in these scenarios. Not only that, but many types of liability insurance coverage also cover property damage and various other shenanigans that yield financial losses. Now, without business insurance policies, you're pretty much left high and dry. Imagine the daunting consequences – bankruptcy, tarnished reputation, you name it! A single lawsuit or settlement could cost you a fortune, easily leading to financial ruin without a proper safety net. From general liability insurance costs which usually are mere chicken feed compared to those hefty lawsuit settlements, it's clear as day why you need liability insurance. If you're offering professional services, you might even need professional liability insurance. Between "commercial general liability", travelers general, and different types of liability coverage, there's plenty of fish in the sea. To make the right choice, consider the following:
What liability limits meet your business needs?

What common types of mishaps does your business grapple with?

What types of liability insurance does your business use or may be required to have?
Remember, not all that glitters is gold. Liability insurance does not cover everything. Factors like liability insurance for businesses and knowing what a general liability policy would cover are essential marbles to have in your jar. So, pull up your socks and dig in – finding the right liability insurance for businesses ain't rocket science, but it sure can mean the difference between thriving and barely surviving!
Diverse Types of Liability Insurance: Which Type Your Business Needs
Well now, let's chew the fat over the diverse types of liability insurance, shall we? You know, it ain't just a one-size-fits-all type of situation. Your business may need different types of coverage based on what it does, where it operates and the risks it faces. Oh, and by the way, when we talk about what liability insurance covers, we're talking about claims that your business may be on the hook for, like bodily injury, property damage or even personal injury claims. It's quite the patchwork quilt of protection, really.
So, what's the scoop on the different types of liability insurance? Well, first up in the line-up, there's "commercial general liability." This type of policy is one that, as the name might suggest, provides a broad level of cover. We're talking about incidents that happen on your business premises, product-related mishaps, and even advertising injuries.  Now that's a pretty good bang for your buck. Oh, and don't forget that the cost for general liability insurance varies depending on the type of business you have. Another prime pick, especially if you're in the professional services sector, is professional liability insurance, which covers errors and omissions. On the other hand, if you're wheeling and dealing in the auto industry, the logical choice is commercial auto liability insurance. Heck, even cyber liability insurance is popping up given today's digital climate.
Bottom line? You've got to be smart when it comes to deciding which liability insurance to consider. Here's a nifty rule of thumb: general liability insurance can help cover costs related to third-party injuries or property damage, but for more specific risks, don't be afraid to venture into the realm of more specialized coverages. At the end of the day, understanding how liability insurance works is key to ensuring that, when the chips are down, your business is well-equipped to weather the storm. So, go on and get that protective umbrella in place for your business, mate!
The Role of Insurance Companies in Providing Compensation Insurance
Well, paint me surprised! When it comes to doling out compensation insurance, insurance companies are undoubtedly right in the thick of it. They're not just there to count the beans; they serve a crucial role that could make a world of difference in the lives of folks who've had a stroke of bad luck. Whether it's a risky romance with the corporate world or just navigating everyday life, the folks behind these institutions offer a safety net that, quite frankly, we can't live without. Now hold your horses; let's dig a little deeper, shall we? Among the gambit of coverage, general liability insurance plays a monumental role. Think of it as a fighter in the ring; shielding your business from the flurry of blows that could potentially end in financial disaster. To put it bluntly, this general liability insurance cover is like the guardian angel of your hard-earned dough, protecting it from claims of bodily injury or zany property damages. On the flip side, this isn't some one-trick pony; liability insurance can cover a plethora of risks. Notably, the "commercial general liability" insurance steps in to offer additional peace of mind for business owners navigating the unpredictable waters of commercial reefs. So in simple terms, these insurance companies have got you covered, be it raining cats and dogs or just another day in paradise.
The Benefits of Commercial Liability Insurance: Ensuring Adequate Insurance Coverage
Well, isn't it an age-old truth? You've gotta spend money to make money. And while it does leave a bitter taste, let me tell you, there's no greater lifesaver for a business than commercial general liability insurance. You don't need to think twice about it. You see, insurance isn't just a 'nice to have'; rather, it's a game-changer – a glowing beacon in the storm that veils life's nasty curveballs. Whoa, Nelly, it's not just about covering damages or lawsuits; it's really your own business life jacket, offering collective peace of mind and the sweet freedom of knowing your dream won't suddenly crumble.
It's easy to put too many irons in the fire when we dive headlong into our ventures, but here's the rub. Even the best-laid plans of mice and men often go awry. The outcome? You find yourself stuck between a rock and a hard place. You can count your lucky stars though, because commercial liability insurance takes a shot at covering Bodily injury and property damage liability- Personal and advertising injury- Medical payments- Products completed operations- Damage to premises rented to you.
Suited and booted with this insurance, those nasty unforeseen hiccups won't have you pulling your hair out. Instead, they become manageable hurdles, efficiently tackled without wreaking havoc on your business balance sheet. So, don't get caught with your pants down! It's time to buckle up and make sure your business beast of burden can carry on, well protected from whatever life decides to throw your way.
Conclusion
In conclusion, "commercial general liability" is a fundamental aspect of any comprehensive business strategy and must be considered with utmost and diligent attention. It provides a crucial safety net for organizations by protecting against financial loss resulting from claims of injury or damage. Businesses, regardless of their size or nature, are at risk of several liabilities, such as that arising from accidents, or operations on company property. The legal expenses and any costs associated with the resolution of these claims can put a severe dent in a company's financial health. Thus, a well-formulated and wide-ranging commercial general liability policy safeguards businesses from these potential risks, ensuring stability and resilience for even the unforeseen circumstances. Furthermore, a proactive approach to managing liabilities can enhance public perception, boost stakeholder trust, and foster business growth. It is an investment that is not just an essential risk management element but also a strengthener of credibility, and market reputation. Therefore, Commercial General Liability stands as a protective pillar, without which businesses may find themselves exposed to debilitating and potentially ruinous expenses. It is evident that no business can afford to neglect this key area, symbolizing not a choice, but a necessity.
FAQ's:
Q1. What is commercial general liability insurance?
A1. Commercial general liability insurance is a type of insurance that provides protection against claims of bodily injury, property damage, and personal and advertising injury caused by the insured's business operations.
Q2. What does commercial general liability insurance cover?
A2. Commercial general liability insurance covers claims of bodily injury, property damage, and personal and advertising injury caused by the insured's business operations.
Q3. Is commercial general liability insurance required?
A3. Commercial general liability insurance is not required by law, but it is highly recommended for businesses to protect against potential claims.
Q4. What is the difference between general liability and commercial general liability insurance?
A4. The main difference between general liability and commercial general liability insurance is that commercial general liability insurance is specifically designed to cover claims related to the insured's business operations.
Q5. How much does commercial general liability insurance cost?
A5. The cost of commercial general liability insurance depends on a variety of factors, such as the type of business, the size of the business, and the amount of coverage needed.
Q6. What is the difference between general liability and professional liability insurance?
A6. General liability insurance covers claims related to the insured's business operations, while professional liability insurance covers claims related to the insured's professional services.
Q7. What is the difference between general liability and product liability insurance?
A7. General liability insurance covers claims related to the insured's business operations, while product liability insurance covers claims related to the insured's products.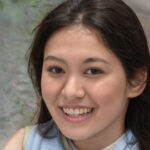 Khubon has been guiding clients through the complexities of various insurance policies. With his vast knowledge and hands-on experience, Khubon is dedicated to helping individuals and businesses make informed insurance decisions. Through this site, she shares valuable insights and expertise to demystify the world of insurance for readers.