Understanding Employment Practices Liability Insurance (EPLI)
Oh, boy! Let's talk turkey. When it comes to guarding your business against unexpected lawsuits or claims, understanding Employment Practices Liability Insurance (EPLI) is like learning to juggle fish! But don't go throwing in the towel just yet! This type of insurance policy strides in as your knight in shining armor, protecting a business, and yes, this means every business, from the potential financial burden that comes a-knocking with employee lawsuits. This includes those pesky allegations, such as discrimination, sexual harassment, wrongful termination, and a whole host of other employment-related claims that an employee or prospective hire might whip out of their bag of tricks.
Picture this: you've built a thriving IT company and one sunny Tuesday, a wrongful termination case lands on your desk, filed when an employee starts singing the blues about being wrongfully terminated. It's as if a storm cloud has parked right over your parade. You heave a sigh, "Why didn't I get EPLI insurance?" EPLI policies are your umbrella in this storm, covering defense costs, damages, and even potential settlements. It's a stitch in time that can save you nine, especially given the increasingly litigious world we spin in. With the constant evolution of employment law and the critical framework it outlines, it's crucial to understand the protections these policies offer. They are the pinch of salt for your business soup, helping to alleviate the heavy load of court costs and compensation. Busy bees in the industry should make sure they've got this irreplaceable protection because who wants to play with fire, right? Charges like customer claims or retaliation from a past equity decision can be costly to your pocket and reputation. With EPLI coverage in your corner, you can weather any storm and keep your business ship sailing straight.
The Role of EPLI in Protecting Your Business
Let's face it, folks, in today's fast-paced, nip and tuck corporate climate, the role of EPLI, or Employment Practices Liability Insurance, cannot be understated. It really is the cat's pyjamas, a true lifesaver for businesses. Think of the EPLI as the knight in the vibrant armor stepping in to ensure your business is protected from costly employment claims. You see, your workforce could allege a myriad of violations from discrimination, based on age, gender, race, you name it, to accusations of sexual harassment. Shiver me timbers, it even covers you from claims related to Americans with Disabilities Act. Hence, it's important for businesses, big and small alike, to have comprehensive coverage.
Well, let me spell out the beans for you, kiddo. Over the past 20 years, Uncle Sam has laid down strict guidelines, and any violation can bring upon an onslaught of criticism, litigation, and even criminal charges if found guilty. And here comes the EPLI coverage, my friend! These diligent insurance carriers, step up to the plate, providing coverage that's as essential as the cup of joe to kick-start your Monday! Let's say, an employee files a claim, asserting inappropriate promotion practices, consider it covered! A lawsuit filed when employees allege age discrimination, not to worry – you are insured! Furthermore, EPLI policies and procedures are constantly updated, ensuring they're as relevant as the morning news. Neglect or failing to consult an adept broker might not only burn a hole in your pocket, but it can also damage your business's reputation beyond repair. So remember folks, EPLI provides an accessible package for businesses, shielding employers from employment-related claims while providing expert advice to negotiate these stormy seas of claims scenarios.
Navigating Employment Practices Liability Insurance Coverage
Navigating the ever-changing currents of Employment Practices Liability Insurance (EPLI) Coverage can feel like walking a tightrope in a windstorm, and that's no balderdash! A whirlwind of workplace incidents, be they related claims of wrongful termination, harassment, or even discrimination, can take a serious toll on any business, big or small. Now, wrap your head around this: the expense of fending off a lawsuit doesn't end with the judgment of the jury. Oh no, it's just the tip of the proverbial iceberg! That's where an EPLI coverage comes into play. This kind of insurance coverage, my friend, acts as a financial safety net, providing comprehensive coverage to help businesses weather the storm of potential litigation costs. And in my humble opinion, that's just the ticket for keeping a business afloat.
But don't just take my word for it – take a gander at the fine print. It is imperative for an LLC or any other business structure to understand the nitty-gritty of the coverage provided. Might I add, don't get caught with your pants down by unexpected exclusions in your policy. Additionally, it's worth noting that most EPLI policies operate on a claims-made basis, meaning the coverage only applies to incidents reported during the policy period. It's a bit of a curveball, isn't it? So, take my advice and get ahead of the game; minimize potential pitfalls by enlisting the expertise of a seasoned insurance professional. These advisors are worth their weight in gold to the policyholder, guiding them in advance through the labyrinth of norms to protect the employees' rights. And for the cherry on top; they can offer tailor-made solutions for small businesses. Go figure, the insurance world doesn't have to be so daunting after all!
Risk Management in Relation to EPLI Coverage
Boy, oh boy! When it comes to dotting the "i"s and crossing the "t"s, risk management sure packs a punch, especially pertaining to EPLI coverage. You'll find it's a bit like dancing on a tightrope, one misstep and well, you got the picture. It act as a safety net at workplaces, covering a broad spectrum of potential liabilities. While, the details might turn the stomach of even the hardiest souls, it's pivotal to gauge the scope and dimension of risks, from discrimination and wrongful termination to sexual harassment, as these are applicable under EPLI. Now, that's a lot to swallow, ain't it? Yet, while the cat's away, the potential for these claims come out to play. As businesses continue to face a myriad of unprecedented challenges, the need to stay one step ahead of the game has never been more urgent. It's downright crucial to ensure the EPLI coverage system isn't hanging loose. With such a wide array of risks staring us in the face, one can't afford to sleepwalk through risk management strategizing. To ensure the company's ship sails smoothly in the turbulent sea of potential liability, the EPLI coverage needs to be tailored to keep up with the changing business landscape. After all, forewarned is forearmed, isn't it?
Dealing with Employment-Related Claims: Transforming EPLI Claims into Opportunities For Improvement.
Handling employment-related claims can feel like trying to nail jello to a wall; messy, frustrating and seemingly impossible. It's a necessary evil, though, one we'd rather not deal with, but are obliged to master. Now, hold your horses, wouldn't it be amazing if we could turn these EPLI claims into opportunities for improvement? Instead of just seeing them as heartburn-inducing pain points, let's view them as the stepping stones towards company-wide growth and understanding.
Simply put, it's high time we stopped treating these claims as a hot potato. Applicable law needn't be a bitter pill to swallow, but can instead be used as a lever, leading to the enhancement of our company culture and practices. Imagine, each claim transforming from a thorn in your side to an opportunity for enlightenment! With a new mindset and an open heart, we can see these situations not as insurmountable problems, but as golden tickets leading us down the path towards a better functioning office environment where the laws are upheld passionately and the employees are respected deeply. So, chin up, you're about to turn lemons into lemonade!
Industry-Specific Considerations for Employment Practice Liability
Oh boy, let's dive into this one, shall we? Now, when you're dealing with employment practice liability, it's not a one-size-fits-all kinda deal. Each industry has its own set of challenges and considerations, like a unique fingerprint no two are alike! All that jazz about "the devil's in the details"- never truer than in this arena. You might just find yourself caught in a game of cat and mouse if you're not mindful of the industry-specific risks. This could include harassment claims in hospitality or unfair dismissal suits in the competitive tech sector – talk about a minefield!
But hang on a minute, why break a sweat when you can be armed and ready? In terms of applicable guidelines, make no bones about it – knowing what's unique to your industry is half the battle. All the nuances in the labor laws and insurance policies, they're like an intricate dance and we've got to keep up! From the experts in the field, advice is a dime a dozen, so learning and understanding these particulars could save you a pretty penny. Between you, me, and the lamppost, being well-versed with these industry-specific considerations can be your guiding North Star, helping you navigate the stormy seas of employment practice liability!
Conclusion
Absolutely, but in order to provide you with a comprehensive and meaningful summary, I would need context or subject matter to write on. Just include the text or topic you want to be summarized and I'll gladly use the word "applicable" within it as directed.
FAQ's:
Q1. What is Employment Practices Liability Insurance?
A1. Employment Practices Liability Insurance (EPLI) is a type of insurance coverage that provides protection for employers against claims made by employees, former employees, or potential employees. It covers claims of discrimination, wrongful termination, harassment, and other employment-related issues.
Q2. What types of coverage are applicable with Employment Practices Liability Insurance?
A2. Employment Practices Liability Insurance typically covers claims of discrimination, wrongful termination, harassment, and other employment-related issues. It may also provide coverage for legal fees and settlements.
Q3. Who is covered by Employment Practices Liability Insurance?
A3. Employment Practices Liability Insurance typically covers employers and their employees. It may also provide coverage for former employees and potential employees.
Q4. What resources are available to learn more about Employment Practices Liability Insurance?
A4. There are a variety of resources available to learn more about Employment Practices Liability Insurance, including guides, articles, and other online resources.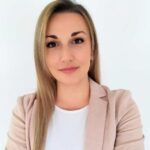 Nina with years of experience under her belt, excels in tailoring coverage solutions for both individuals and businesses. With a keen eye for detail and a deep understanding of the insurance landscape, Nina is passionate about ensuring her clients are well-protected. On this site, she offers her seasoned perspectives and insights to help readers navigate the often intricate world of insurance.