Understanding Employment Practices Liability Insurance (EPLI)
Well, folks, ever thought about the worst-case scenario where your business ends up in some sticky hot water involving an employee lawsuit? Now, I'm not suggesting you're the type to cause a ruckus at the workplace, but let's just say, for the sake of argument, something doesn't quite go right and you find yourself at the wrong end of a discrimination or wrongful termination claim. That's where understanding Employment Practices Liability Insurance (EPLI) comes into the equation. You see, this type of professional liability insurance provides coverage to employers against claims made by employees alleging anything from harassment, invasion of privacy, to a breach of contract. Think of EPLI as your company's body armor, a shield if you will, protecting you from the potential financial harm such an employee claim can do. In the intricate web of running a business, EPLI insurance can be your financial "band-aid", covering your business's legal costs and potentially the settlement payment. You've got every right to be concerned about the cost of carrying EPLI! However, the premium you'd fork out may not seem much when you're staring down a lawsuit with an eye-watering amount of zeros. While factors like your company size, industry, and claim history determine what you're coughing up, the average EPLI policy is often a small drop in the financial bucket compared to the potential cost of a claim. Bottom line is, it's a layer of protection you don't want to take lightly, not when defense costs, attorney fees, and potential damages are at stake. If lawsuits can rain on your parade one day, better to be holding the EPLI umbrella, right?
Key Elements of Employment Practice Coverage
Whoa, hold your horses! Let's kick this off by shedding some light on the sprawling world of Employment Practice Coverage. Also known as EPLI, this little lifesaver, in essence, shields businesses from the high cost of employment-related claims. Just imagine your business engulfed in a sexual harassment case that goes off the rails! Well, that's exactly where your trusty EPLI jumps in to save the day. Typically, EPLI protects against a mishmash of violations, from the glaring errors and omissions your eagle-eyed director may overlook, to the nuanced negligence that can land businesses in hot water. Now, you might be thinking, "How much EPLI is enough for my operation?" Well, that depends on a range of factors. Large corporations might need to shell out more per year for adequate protection, while a small business owner could get by with a tidy stand-alone policy. These carrier-offered policies also cover a variety of claims filed, from injury and illness due to work, to downright erroneous customer interfacing. While you may also need general liability insurance or workers' compensation for total coverage, EPLI is designed to notch up your defense when someone decides to sue, or, heaven forbid, files an EPLI claim. So, before you decide to put a lot of money into it or before you file a claim, always remember to review your coverage on a regular basis. After all, the buck stops with you, and the deductible could certainly pack a punch!  Despite being a proper challenge to define, management liability insurance is the appropriate way to settle these charges in court, especially if you'd like to keep your officers in good spirits.
The Role of EPLI in Protecting Your Business
Well, hold onto your hats folks, because the business world can be a veritable minefield and a helping hand wouldn't go amiss, right? Enter the knight in shining armor: EPLI, or employers liability insurance. With this trusty partner by your side, you'll be shielding your precious enterprise from potential pitfalls as it covers employment-related claims. No matter the weather, your carrier becomes your safety net, catching you when claims may possibly arise.
You see, navigating the labyrinth of business scenarios isn't exactly a piece of cake. A business may inadvertently violate a law or two, even with the best of intentions—and, well, that's where EPLI saves your bacon. Picture it, like an ever watchful sentinel, that EPLI, is there to protect businesses so you don't risk losing your shirt. Hmm, gotta say, EPLI isn't unlike E&O – another noble protector in the swirling tempest that is the commerce world. Anyway, the bottom line? We all need a helping hand sometimes, and that's the real deal with EPLI; it's just looking out for you, making sure that 'exact' isn't elusive.
Examining the Policy and Coverage of EPLI
Whoa, hold your horses! Before you grab your pinstriped suit and shiny briefcase, take a good, hard look at the inner workings of EPLI, aka Employment Practices Liability Insurance. This isn't your run-of-the-mill, dime-a-dozen policy. No siree! Peeling back the layers of EPLI is like peeling an onion – tears may be involved, but it's well worth the effort. Within the crux of this policy, we find coverage against the exact allegations of discrimination, wrongful termination, harassment, and other employment-related issues that can bring a workforce down quicker than a lead balloon.
By golly, you can't underestimate the value of a well-structured EPLI policy. It's like a safety net for companies when the chips are down and employee claims start pouring in like cats and dogs. No beating around the bush! It's essential to examine the coverage with a fine-tooth comb, get down to the nitty-gritty, and make sure you're not left hanging in the wind. Some policies are more comprehensive than others, and, believe you me, the devil is in the details. Narrowing down the best policy for you is all about investing time, effort, and resources to avoid any snake in the grass that could potentially trip you up in the future. It takes two to tango, so make sure your insurance provider knows their stuff, too!
Cost of EPLI: A Vital Investment in Business Insurance
Now, hold your horses! Before dismissing EPLI as just another expense, it's crucial for a savvy business owner like yourself to see its potential as an investment. Think of it as buying peace of mind, the cost of EPLI or Employment Practices Liability Insurance, can indeed seem like a steep hill to climb. Oh, but sweet mercy, wouldn't you jump at the chance of safeguarding your business against potential employee lawsuits? EPLI is like a knight in shining armor, fiercely defending your business against discrimination, harassment, wrongful termination, and such claims. It might seem like a hard pill to swallow at first, but EPLI, with its guard up, may soon become your most trusted companion in business!
Boy, oh boy, it's not a bed of roses out there in the corporate jungle. Every business big or small is grappling with these litigious matters. So, you see, setting foot into the arena without this silver bullet in your arsenal can spell disaster for your business. Brushing off EPLI can be a roll of the dice you may not want to play with your business. Well, bottom line, for a business to stay afloat and sail smoothly, EPLI isn't just another expense – it's a vital lifeline. It's an investment worth every dime that not only shores up your business defenses but also paves the way for a stress-free, successful journey in the business world. Don't miss the boat; opt for EPLI today and thank yourself tomorrow.
Employer's Liability and EPLI Coverage: A Comprehensive View
Hold your horses, those unfamiliar with business insurance jargon might be scratching their heads at our subheading – "Employer's Liability and EPLI Coverage: A Comprehensive View". So let's take a bird's eye view first. Essentially, Employer's Liability Insurance and EPLI, that's Employment Practices Liability Insurance for those not in the know, act as the business owner's bodyguards against the financial tsunami that crippled lawsuits can entail. While some folks bundle these together under the business insurance umbrella, they are two sides of the same coin, serving distinct yet equally critical roles. Now, let's dive headfirst into the thick of it. Employer's Liability is the knight in shining armor that leaps into the fray when an employee rings in with claims of injury, disease, or fatality that occurred due to their work. Its trusty sidekick, EPLI, on the other hand, swoops in to defend against lawsuits alleging workplace issues like harassment, discrimination, and wrongful termination. So, when the legal storm clouds gather and the rain starts pouring on your business, these policies join forces to provide a robust umbrella. Boy, talk about back up! With these two by your side, it's like having your cake and eating it too. But remember, the devil is in the details – carefully understanding and comparing policies is crucial to ensuring you're as protected as a bug in a rug.
Conclusion
Without the context or content to summarize, here's a sample text: As the elaborate project reached its conclusion, the ELPI, a revolutionary technological innovation, played a massive role. The synergy created by this intelligent solution vastly improved performance metrics across the board, spotlighting its potential as a transformative tool for various industries. ELPI served as a catalyst for advancements, orchestrating dynamic changes in the processes, which stimulated efficiency and productivity like never before. The team's experience highlights the importance of embracing new technologies like ELPI, not only for fostering innovation, but also for empowering long-term success.
The introduction of ELPI represented a shift from traditional strategies to sophisticated analytical mechanisms. It emerged as a beacon of change, underpinning the project's success with its unrivalled precision and competency. Its seamless integration into the system efficiently eradicated potential bottlenecks, significantly improving the workflow's speed and accuracy. In essence, ELPI demonstrated how a well-calibrated, technological innovation can streamline processes, thereby maximizing productivity. The project served as a blueprint for utilizing advanced resources like ELPI to optimize performance and achieve measurable outcomes. This journey with ELPI underlines the compelling potential of latest technologies to catalyse change and drive growth in today's corporate landscape.
FAQ's:
Q1. What is Employment Practices Liability Insurance (EPLI)?
A1. Employment Practices Liability Insurance (EPLI) is a type of insurance that provides protection for employers against claims made by employees, former employees, or potential employees. It covers claims such as wrongful termination, discrimination, and sexual harassment.
Q2. What does EPLI cover?
A2. EPLI covers claims such as wrongful termination, discrimination, and sexual harassment. It also covers other employment-related claims, including breach of contract, wrongful discipline, and failure to employ or promote.
Q3. Who needs EPLI?
A3. Employers of all sizes should consider purchasing EPLI to protect themselves from potential claims. Even small businesses can be vulnerable to employment-related claims, and EPLI can provide financial protection in the event of a lawsuit.
Q4. What is Employment Practices Liability Insurance (ELPI)?
A4. Employment Practices Liability Insurance (ELPI) is a type of insurance that provides protection for employers against claims made by employees, former employees, or potential employees. It covers claims such as wrongful termination, discrimination, and sexual harassment.
Q5. What is the difference between EPLI and ELPI?
A5. The difference between EPLI and ELPI is that EPLI covers claims related to employment practices, while ELPI covers claims related to employment-related legal proceedings. ELPI provides protection for employers in the event of a lawsuit, while EPLI covers claims such as wrongful termination, discrimination, and sexual harassment.
Q6. How much does EPLI cost?
A6. The cost of EPLI varies depending on the size of the business and the type of coverage purchased. Generally, EPLI policies can range from a few hundred dollars to several thousand dollars per year.
Q7. What is the best way to find an EPLI policy?
A7. The best way to find an EPLI policy is to contact an insurance broker or agent who specializes in EPLI coverage. They can help you compare policies and find the best coverage for your business.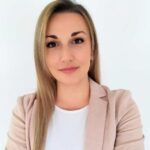 Nina with years of experience under her belt, excels in tailoring coverage solutions for both individuals and businesses. With a keen eye for detail and a deep understanding of the insurance landscape, Nina is passionate about ensuring her clients are well-protected. On this site, she offers her seasoned perspectives and insights to help readers navigate the often intricate world of insurance.