Understanding General Liability Insurance:-
Well, butter my biscuits! Unraveling the mysteries of general liability insurance may be as tricky as herding cats, but don't you worry – let's break it down. It's a downright necessity for small business owners; it's akin to a trusty guard dog, there to protect your business if it finds itself in the hot seat. Without it, your business may be left out in the cold, as exposed to financial risk as a hen in a foxhouse. Simply put, a general liability insurance policy is like an umbrella on a rainy day, safeguarding you from potential liability claims resulting from bodily injury or property damage. Also included under this protective canopy are advertising injury and certain lawsuits, helping your business stay afloat amidst a sea of legal challenges.
Now, hold your horses. Unspooling the ins-and-outs of general liability coverage can feel like finding a needle in a haystack but think about it like ordering at your favorite diner. You'll need to clarify the details about your business, a bit like deciding between coffee or tea, pancakes or omelets. The cost of general liability insurance, like the final check at your diner, isn't set in stone and hinges on factors like the size of your business, where your business is located, and, importantly, the level of general liability your business needs. Take for instance:
Property Insurance: Designed to cover your business for damage to commercial property.

Professional Liability Insurance: To shield against claims of negligence. It's the perfect pair to your general liability insurance; like whiskey and a chaser.

Commercial General Liability Insurance: It's the big daddy; covering more substantial businesses for larger risks.
Confer with your insurance agent like you would with your trusted local mechanic. Explore quotes from several insurance companies as you would different routes on a road trip. Consider the amount of general liability coverage you need – is your business liable to be hit by calamitous costs equivalent to a tornado or will it be a manageable hit akin to a summer storm? Remember, when it comes to business insurance, it's better to be safe than sorry! If you get your ducks in a row and choose wisely, this type of insurance policy can be instrumental in ensuring your small business weathers whatever storm comes to blow.
Identifying if your Business Needs General Liability Insurance:-
Well, my friend, identifying whether your business needs General Liability Insurance may seem like trying to find a needle in a haystack, but it really isn't. It's high time we put our thinking caps on; after all, it's not rocket science. Firstly, let's consider some situations. Are you worried that a mishap in your business place might put your business at financial risk? Or maybe a customer might trip on a loose flooring tile and decide to sue? If your answer is "Yes" to any of these scenarios, you might just need to purchase General Liability Insurance. Also dubbed CGL Insurance, this type of coverage from multiple insurance companies helps shield your business from a variety of risks.  More often than not, the cost of insurance  is a small price to pay compared to the vast amount of liability you could face in the event of a lawsuit.
Now let's talk turkey. The nitty-gritty of General Liability Insurance includes a few key points you need to grasp. In particular, keep in mind that this is an insurance policy that protects your business from claims of bodily injury, property damage, and even advertising mistakes. But hold your horses! It's important to understand that not everything gets covered by general liability insurance. For example, business interruption and cyber liability are not typically covered. These would be included in different types of liability insurance, like business interruption insurance and cyber liability insurance respectively. However, having a business owner's policies mix where general liability is combined with property insurance and possibly even business interruption insurance may offer a more comprehensive coverage. It's like hitting three birds with one stone. Now, in regards to the question of "how much general liability insurance you need", each business will be different, but a typical policy offers $1 million per occurrence. Ultimately, understanding what your general liability insurance will cover will guide you on what additional policies make sense for your business, be it a commercial auto insurance policy, professional liability coverage or a commercial property insurance plan. Our task here is to give your business the best protection possible, and at times, this may involve engaging independent insurance agencies for advice.
Deciphering the Scope of General Liability Insurance Coverage:-
Well now, buckle up folks! We're about to unravel the twisting maze that is general liability insurance coverage. At its core, liability insurance is a type of safeguard for your business against the financial repercussions of certain mishaps and misfortunes. Imagine, just for a second, a situation where your business is held responsible for causing harm to others, whether it's bodily harm or damage to someone's property – it's enough to give anyone grey hairs! Yet, with this kind of policy in place, you can say goodbye to such worries as your insurance company will pay up to the limit of your coverage, sometimes it even reaches a whopping 1 million!
Woah, mind-blowing isn't it? Despite the common misconception, this isn't a luxury, but a necessity. Heck, most times, it's even required by law. There's a reason why the insurance industry has deemed general liability insurance as the 'business owners policy.' Small business customers need to buy this insurance to shield their businesses from the financial strain of any liability claims. This includes allegations of property damage, advertising mistakes, or even personal injuries. It stands tall like a superhero, ready to jump into action when business liability insurance won't cut the mustard. And sure as eggs is eggs, it's crucial for any business to have a commercial insurance policy for your business to protect against the unpredictability of life's snags and snafus. But remember folks, it's not about just getting liability insurance, it's also about understanding what general liability insurance does not cover so you can ensure you're thoroughly prepared. Here's what it typically covers:- Bodily injury – Property damage – Personal and advertising injury – Legal costs, and more.
You can verify this coverage with an official certificate of insurance. Hold on – you might be asking, 'Do I need this for my small business?'. The answer is a resounding, 'yes'. Even small businesses can face large claims. Investing in liability insurance for your small business is much like carrying an umbrella during the rainy season: you may not feel the need for it every day, but when the rain comes pouring, you'll be thankful you have it. Always remember, a small step towards getting general liability insurance can help your business weather the storms and keep sailing smoothly.
Estimating the General Liability Insurance Cost:-
Well, well, well… You're in the hot seat, looking to figure out the cost of General Liability Insurance, eh? No sweat, pal, let's break it down together! We'll run through this just as easily as a hot knife through butter. Typically, the cost of General Liability Insurance is contingent on several aspects such as the nature of your business, the location, and your company's history. A lemonade stand ain't gonna raise the red flags, but a construction company… now that's a different kettle of fish. The types of claims you've had in the past can cause your cost to swell or dwindle too… it's a bit like walking on a tightrope and juggling fire at the same time, huh? Looking to have a firm grip on how general liability insurance works, eh? Your guide to General Liability Insurance is as follows:
Property Insurance Policy: Protect your physical assets against theft, fire, and even that pesky natural disasters.

2. Business Owners Policy: Combine property and liability insurance for your business. Just like a burger and fries, perfect combo, right?

3. General Liability Policies: Cover your business for claims of bodily injuries and property damage up to your policy limits.  Having your general liability insurance in place is much like wearing a helmet while biking. You never quite need it till you smack into something head-on (and boy, we don't want that happening). It's almost as though it's your very own superhero, swooping in when you need it the most. So let's cut to the chase, shall we? Your small business insurance is not just a 'nice to have'; it's a must-have if you need to protect your business. This is why you have to pick the best general liability insurance that fits your business like a glove. There will come a time when your business will need a safety net, and when that time comes, you'll rest easy knowing you are covered. No one likes unpleasant surprises, after all!
Comparing Insurance Quotes from Different Insurance Companies:-
Well, folks, when it comes to shopping for the right insurance cover, it's just like comparing apples to oranges – each and every one unique in its own way. Don't put all your eggs in one basket; instead, get yourself plenty of quotes from a handful of insurance companies. It's the bees knees to sift through various insurance covers to see what is, and what isn't, offered – after all, knowledge is power! Not only does it let you compare and contrast their prices, it also gives you the chance to evaluate their overall service offerings, commitment levels, and claim settlements track records.
Ah, but here's the rub – it's not always a walk in the park. There's lots of jargon and fine prints to pore over that could give anyone a migraine. Say, if you're hunting for general liability insurance covers, you'll find that there's a lot to take into account. For instance, the basic coverages may include:- Bodily Injury and Property Damage Liability- Medical Payments- Personal and Advertising Injury- Products Completed Operations.
But hang on a minute! Some might throw in extra bells and whistles, while others might omit certain perks. That's where comparing quotes becomes valuable. You'll be gobsmacked at the differences you can find, not just in cost, but in what you're getting for your hard-earned money. You see, taking the time to closely scrutinize and compare them can be a real game-changer, potentially saving you mountains of stress, not to mention dough, down the line. So, roll up your sleeves, grab a cup of joe, and get down to business. Trust me, your future self will thank you!
How to Buy General Liability Insurance: A Comprehensive Guide:-
Alright, folks, so listen up, we're going to chat a bit about this slightly dry topic – how to buy general liability insurance. It might not be as exciting as going on a thrilling roller-coaster ride, but hold on tight, it's essential, and could save your business from a financial wipeout. You see, a boatload of entrepreneurs and business owners tend to skip this vital step or, worse yet, are blissfully unaware of what general liability insurance covers. It's akin to inviting the big bad wolf to your doorsteps! This insurance helps to protect your business from shiny claims that could otherwise tarnish your reputation; we're talking bodily injuries, damage to properties, that pain in the neck – advertising injuries, you know, the whole shebang.
Now, to buy this lifeboat for your business, don't get stuck in the mud; there are clear steps we can follow together. First off, evaluate your business risks. Every business, however big or small, is prone to some risks. Imagine a tree that is perpetually under the threat of being struck by lightning–not the best situation, right? Then, research insurance carriers. Don't just pick the first one you google, that's like only ever eating vanilla ice cream when there are so many other flavours to sample! And, sprinkle in some comparison shopping. It's as essential as adding sugar to your cookies! Lastly, choose a policy that fits your business like a glove and review it regularly. Remember, insurance covers a lot, but it's not as good as prevention. Don't go skating on thin ice with your business. Protect it, nurture it, and keep it safe!
Conclusion:-
In conclusion, understanding the umbrella of protection that insurance offers is crucial. Insurance covers a broad spectrum of possible mishaps and risks. These include the coverage for personal belongings, medical expenses, and liabilities. An insurance policy can shield you from financial losses caused by unexpected events such as accidents, natural disasters, thefts, etc. Thus, reassuring you that you'll be covered in times of crisis. The scope of coverage is even broader when you consider general liability insurance. This type of insurance is essential, particularly for business owners. General liability insurance covers a multitude of business-associated risks. This could range from covering any bodily injuries caused to someone at your premises to the damages your business could cause to someone else's property. Further, it also covers legal defense costs if your firm were to be sued, and potential advertising errors causing losses. It gives a sense of security to business owners that they can tackle any unexpected setback and meet their responsibilities without the fear of immense financial losses.
To summarize, both personal and general liability insurance are key components in protecting your assets and providing a strong financial backup plan. Each provides different, yet vital coverage, therefore understanding what your insurance covers is essential for peace of mind and contributing to financial stability.
FAQ's:
Q1. What does general liability insurance cover?
A1. General liability insurance covers a business from claims of bodily injury, property damage, personal injury, and advertising injury that occur as a result of the business's operations, products, or services.
Q2. What is the purpose of general liability insurance?
A2. The purpose of general liability insurance is to protect a business from financial losses due to claims of bodily injury, property damage, personal injury, and advertising injury that occur as a result of the business's operations, products, or services.
Q3. How much does general liability insurance cost?
A3. The cost of general liability insurance depends on a variety of factors, such as the type of business, the size of the business, the location of the business, and the amount of coverage needed.
Q4. What is included in general liability insurance?
A4. General liability insurance typically covers claims of bodily injury, property damage, personal injury, and advertising injury that occur as a result of the business's operations, products, or services.
Q5. Is general liability insurance required?
A5. General liability insurance is not required by law, but it is highly recommended for businesses of all sizes.
Q6. What does general liability insurance not cover?
A6. General liability insurance does not cover professional services, intentional acts, contractual liabilities, and employee-related claims.
Q7. What is the difference between general liability insurance and professional liability insurance?
A7. General liability insurance covers claims of bodily injury, property damage, personal injury, and advertising injury that occur as a result of the business's operations, products, or services. Professional liability insurance covers claims of negligence, errors, and omissions related to professional services.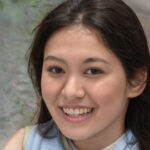 Khubon has been guiding clients through the complexities of various insurance policies. With his vast knowledge and hands-on experience, Khubon is dedicated to helping individuals and businesses make informed insurance decisions. Through this site, she shares valuable insights and expertise to demystify the world of insurance for readers.