Understanding Business Interruption Insurance
Well, strap in folks! When it comes to dealing with the unpredictability life hurls at a small business, it's vital to comprehend business interruption insurance. It's a kind of protection that covers income loss when unforeseen disasters—like a hurricane or an earthquake—hit your business. Yikes! Loss of income isn't what any business owner wishes for. Now, this type of policy doesn't only cover the loss of revenue but also the ongoing expenses such as rent, employee wages, and taxes among other things while your business is temporarily shut for repairs. Let's put our cards on the table about what business interruption insurance can help with – besides jumping hurdles when natural disasters strike your premises, it also caters to the ripple effect experienced during mishaps like a supplier failing to deliver, eroding foot traffic, even if when the interruption doesn't stem from physical damage at your operation base. Ain't that a relief! The policy will cover business losses like lost profits and extra expenses that you may incur to continue operating your business. For the entity eager to protect their income and not be forced to close their doors, here's a quick guide to business interruption insurance:
The duration during which insurance will cover losses (known as the indemnity period) typically varies according to your specific insurance policy.-

Your business interruption coverage will depend on several factors, including the nature of your business, whether you lease or own your premises, and the extent of physical damage caused by an accident or disaster.

In some scenarios, you may need an interruption endorsement to cover the indirect effects of a closure due to a flood, storm or major interruption in utility supply.

Business interruption insurance usually won't fully reimburse lost gross profits, but it can certainly cushion the blow.

Your insurance broker can help negotiate specifics with the insurance company, like the amount of time you'll be covered or even assistance to move to a new, temporary location.  Every small business is unique, and so the risks it faces- Hence, risk management through appropriate insurance isn't just a good idea; it's close to a lifeline. So, don't let your business income be left out in the cold, invest in business interruption insurance before 2023. Remember, this policy applies whether you're a leader property owner or just finding your footing. Better safe than sorry, right?
Evaluating the Type of Cover Provided by Business Interruption Insurance
Boy oh boy, are we talking about a lifesaver here, or what? We're diving into the world of business interruption insurance, and lemme tell ya, it's a game-changer. This nifty insurance policy steps up and covers the financial gap when unexpected calamities force you to close your business temporarily. You might be thinking, "Calamities? Come on, how often does that happen?" Well, imagine an earthquake shakes up your commercial property or heaven forbid, a fire reduces your production line to ashes – now we're talking property damage. With this insurance, you're not left high and dry, because it'll cough up the extra dough necessary to, let's say move to a new location, handle the effects of the closure or even the lease payments for your currently damaged property.  Now, hang on a second, don't get your wires crossed, it's important to understand what this insurance doesn't cover, too. We aren't talking general liability or property damage caused by any Tom, Dick, or Harry. And sorry to say, if your electricity supplier decides to pack it in for a bit, you're on your own. The coverage essentially includes Restoration costs: Helping to cover the costs of getting your biz back on its feet.- Relocation costs: If you have to, heaven forbid, move your business to another location.- Lost revenue: Oh boy, this one's a biggie – the business disruption insurance promises to keep the money flowing even when your business isn't, making sure you're still able to generate some income during downtime.- Ongoing expenses: If your business is closed, but you've got bills to pay – like lease payments, it comes in handy. So in layman's terms, yes it's not a contingency plan covering absolutely everything, but rather supplemental coverage ensuring that if worst comes to worst, you're able to pay bills, keep your failed pie-in-the-sky project afloat until it's time to reopen. It's a safety net, giving every business owner peace of mind during the uncertain times when their business's doors cease to be open.
Determining Good Business Insurance Offers in 2023
Ah, shopping for business insurance in 2023, no picnic, is it? Seems like quite a circus, what with all the offers flying left, right, and center! But fear not, dear business owner, the task isn't as mind-boggling as it appears. First off, you've got to keep a clear head; don't go letting yourself get overwhelmed. The secret lies in cutting through the noise and making the best choice for your precious time due.
That's where the crux of the matter lies. Ask yourself, what really are you gearing up for? Is it contingency insurance you're after, or something else? Remember, as a business owner, your choice should ideally hinge on your specific needs and risks. Let me break it down for you First thing's first, take a good, hard look at what you actually need coverage for. A restaurant owner's insurance requirements, for instance, will be poles apart from those of a tech start-up. – Secondly, compare the coverage limits and policy prices. Finding a good offer isn't just about finding the lowest price; you've also got to make sure it gives you an adequate level of coverage.- And last but not least, keep your eyes on the supply! The best insurance companies need to demonstrate a strong financial foundation to ensure that they'll be there should the worst happen.
Hence, business insurance shopping in 2023, akin to a walk through a minefield, is indeed manageable with the right mindset and approach! Good luck, folks.
Utilizing Loan Options for Purchasing Business Interruption Insurance
Ah, donning the hat of a business owner, it's a well-known fact that every last penny counts. Now let's talk turkey about something that might sound as exciting as watching paint dry, but trust me, it's a biggie – utilizing loan options to purchase Business Interruption Insurance. With the economy doing the hokey pokey these days, it's smart to have some contingency plans in place. So, in a nutshell, Business Interruption Insurance is a safety net that steps up during tough times. It's akin to bringing an umbrella on a cloudy day, even when there's no rain in the forecast. Now, let's say you're a bit tight on cash when it's time due for your premium, don't sweat it! There's a swell number of loan options that can be your knight in shining armor. It's like spreading the risk and the reward, but remember not all that glitters is gold.
One contingent factor could be the high-cost premiums your insurer throws at you.

A second contingent factor could be your business size and industry – the bigger the business, the higher the stakes.

Lastly, it's about how well you can bounce back from a blow; the less resilient your business is, the more coverage you'll need.So dear business owner, it's time to cut the mustard, dipping into the loan pot might just be the secret ingredient you need to safeguard your venture. After all, a stitch in time saves nine!
Finding Relief with Business Interruption Insurance Amid Economic Uncertainties
In the present climate of economic uncertainty, don't you find it's like navigating a ship through stormy waters when you're a business owner? Questions keep popping up left, right, and center, don't they? Like lingering ghosts, doubts about paying bills, employee salaries, or even keeping the lights on hover ominously. But hey, don't think the sky's falling! There's a silver lining on every cloud. The key is business interruption insurance, a little-known knight in shining armor that can give you a vibrant glimmer of hope.
Business interruption insurance, it's not just a fancy term. It's your best bet in ensuring you're not left out in the cold when economic dark clouds gather. This is a safety net that buffers you against the unforeseen blows that economic instability may cast your way. In the face of unpredictable adversities like pandemics, natural calamities, or even man-made disasters — * Wham! It covers your loss of income, so you don't lose sleep over missed profits* Bang! It takes care of those unending operating expenses like rent or employee wages* Boom! It even foots the bill for a temporary location if you need to move operations.
All in all, it's like having a trusted ally that's got your back, ensuring that every business owner's hard-earned journey doesn't crumble amidst the chaos. As you ride this roller coaster of economic uncertainties, remember, your business doesn't have to bear the brunt. With business interruption insurance, you can weather the storm and look forward to brighter days. After all, every cloud has a silver lining!
Final Steps to Secure Business Interruption Insurance
Golly, getting to the end of the road and crossing all your t's can sometimes feel like climbing Mount Everest, doesn't it? That's especially true when you're a business owner ready to pull the trigger on getting business interruption insurance. Crunch time, indeed! Imagine for a moment, if you will, the peace of mind this insurance can bring. It's like having a safety net, protecting you from financial ruin when calamity knocks on your door.
Now, listen up, there are some crucial steps to take in the home stretch, and they shouldn't be treated lightly. First off, review everything – all your paperwork, every detail, and every potential concern you've got. Can't stress that enough. Secondly, take a gander at potential losses and how they'd be calculated. Nobody wants any nasty surprises down the road, right? Last but not least, one key thing—make sure to discuss your chosen policy with a legal professional. It's like having a second set of eyes on a perplexing crossword puzzle! And remember, these are the last few strides in a marathon, so take a deep breath before gunning for the finish line. You're closer than you think!
Conclusion
In conclusion, the journey of a business owner is certainly multifaceted and intricate, requiring strategic planning, financial expertise, and unwavering resilience. As an integral facet of the economy, a modern business owner must navigate complex digital landscapes, remain adaptable through market fluctuations, and maintain a strong and knowledgeable team to ensure long-term sustainability and growth. Leveraging emerging technologies and innovative approaches, they can overcome challenges and generate significant growth. Further, they orchestrate successful customer relations while striving for profitability and credibility. Nevertheless, potential risks and inevitable setbacks, intrinsic to the business environment, necessitate continued vigilance and strategic foresight. Pursuing professional development, seeking advice from mentors, and sustaining an open, learning mindset would help in managing these complexities. Continued success in business often hinges on consistent adaptability, transformative leadership, and maintaining an unwavering customer-centric focus. A business owner's responsibilities extend beyond managing operations; they play a pivotal role in shaping the corporate culture, vision, and values, while continuously fuelling innovation and fostering an environment conducive to productivity and job satisfaction. Therefore, being a business owner is not merely about profitability but also about making a significant impact on individuals, society, and perhaps even altering the industry paradigm. The role, while challenging, offers immeasurable rewards for those who excel, consistently creating value, forging strong relationships, and effectively reacting to an ever-evolving commercial landscape.
FAQ's:
Q1. What is business interruption insurance and how can it help business owners?
A1. Business interruption insurance is a type of insurance that helps business owners cover their losses due to a disruption in their operations. It can help business owners recover lost income, pay for additional expenses, and cover other costs associated with the interruption.
Q2. What types of events does business interruption insurance cover?
A2. Business interruption insurance typically covers events such as natural disasters, power outages, and other unexpected events that cause a disruption in the business operations.
Q3. How much does business interruption insurance cost?
A3. The cost of business interruption insurance depends on the type of coverage and the size of the business. Business owners should speak to an insurance provider to get an accurate estimate of the cost.
Q4. What should business owners consider when buying business interruption insurance?
A4. When buying business interruption insurance, business owners should consider the type of coverage they need, the size of their business, and the potential risks associated with their operations.
Q5. What documents are needed to buy business interruption insurance?
A5. Business owners will need to provide documents such as financial statements, business plans, and other documents related to their operations in order to buy business interruption insurance.
Q6. What is the difference between business interruption insurance and property insurance?
A6. Business interruption insurance covers losses due to a disruption in the business operations, while property insurance covers losses due to damage to the business property.
Q7. How can business owners find the best business interruption insurance?
A7. Business owners should compare different insurance providers to find the best business interruption insurance for their business. They should also consider the type of coverage they need, the size of their business, and the potential risks associated with their operations.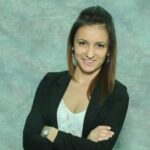 Sanela is a seasoned insurance expert with over 10 years of experience in the industry. Holding the title of Chief Insurance Analyst, he has a deep understanding of policy intricacies and market trends. Sanela's passion lies in educating consumers about smart insurance choices, and he's delighted to share his insights.