Understanding Business Interruption Insurance
Well, crack open your notebook, because we're diving into the nitty-gritty world of business interruption insurance. Now, we're not gonna sugarcoat it, this type of coverage can seem as thorny as a rose bush, but stick with me, and you'll get the hang of it. Basically, it's a kind of policy that comes to the rescue when your business operation comes to a screeching halt because of a disaster. Just imagine that a hailstorm just played bowling with your company's roof, causing physical damage that could take more than 72 hours to repair. With business interruption insurance, you're not left holding the bag. Instead, it steps in to cover the cost of lost profit and ongoing expenses, such as rent and personnel wages, while your business location is off-limits. Now, let's delve a bit deeper. There are different types of business interruption coverage – standard business interruption insurance, contingent business interruption coverage, and civil authority coverage, to name a few. Here's the deal:
Standard Business Interruption Insurance: When a direct physical loss or damage disrupts your operation, this policy compensates for income you would've earned, based on previous financial records, had the disruption not occurred.

Contingent Business Interruption Coverage: Suppose your business depends on a supplier, and that said supplier's premise is ravaged by a natural disaster. That's when this policy chips in, offering you a financial safety net during the recovery period.

Civil Authority Coverage: This kicks in when a civil authority, say the government, prohibits access to your physical location following a disaster—think wildfires or hurricanes.
Keep in mind, uniquely to business interruption coverage, there's often a waiting period, typically 72 hours, before the coverage kicks in, and it usually applies for a maximum of 30 days. The key is to fully understand your policy and its limits, and where necessary, personalize it with endorsements to extend its protections to specific types of risks or increase the amount of covered time if your business may require a longer recovery period. Remember, in the rough and tumble world of business, it's crucial to minimize risks and be prepared for when, not if, disasters strike.
Types of Business Interruption Coverage
Well, let's dive right in, shall we? Business interruption insurance coverage, you see, is as handy as a pocket in a shirt when unexpected events cause your shop to pull down the shutters. It's not just about damaged property or stolen equipment, it's a safety net for when your business is closed and you're still incurring operating costs. It's all about giving you a leg up when you're down. This type of insurance can be the difference between pulling yourself up by your bootstraps and hitting the skids. Commercial insurance, specifically business interruption policy, gives a whole new lease of life to your enterprise when it's been bowled over. Now, don't go thinking it's a golden ticket, there are a whole bunch of variables at play, like the amount of time it's going to take to reopen the doors. The heart of the matter is, this coverage protects your revenue. That's right, even when you can't do business as usual, you're not up the creek without a paddle. Here's the skinny on the types of business interruption coverage include:
Physical property damage: Like when a kitchen fire spoils the broth, or vandalism contributes to a closure, your insurance policies will cover the costs to rebuild. Bop, there it is!

Covered loss of income: Your insured bread and butter, if you will. If you suffer a financial loss because of a closure, insurance has got your back. The business income coverage ensures you're not left holding the bag.

Extra expenses: Should your business sustain covered damages and need a temporary location to keep the ball rolling, this type of insurance will foot the bill.
What a relief, huh? But wait, there's more! Liability insurance, for instance, is a knight in shining armor when it comes to facing legal claims resulting from the impact of unexpected events. With this in your arsenal, you could weather even the stormiest seas. So, while the chips are down, don't forget that business interruption insurance may be your ticket to long-term survival.
Extending Business Interruption Insurance to Suppliers
Oh, heavens above, there's no denying that many a wheel has come off a promising business when a key supplier suddenly hits a snag. Perhaps, they've had a factory explosion or shuttered their doors due to a pandemic, leaving you high and dry. That's when you get caught between a rock and a hard place; you can't fulfill your orders 'cause there's nothing to sell! Now, isn't that the very definition of a pickle? Extending your business interruption insurance to include suppliers could be, as they say, just what the doctor ordered. By boosting your policies coverage, it's like packing an umbrella even if the weather forecast says it'll be clear skies – you're prepared for the unexpected. Here's the crux of it; business interruption insurance covers you when the proverbial hits the fan and you can't function as usual. But wait, there's more! Business interruption coverage is often packaged snug with property insurance and compensates the dough you've lost in the event covered property is destroyed. But, when the problem is with your suppliers, that's where extending your business interruption insurance to suppliers comes into play. You're not just putting all your eggs in one basket, but spreading your risk like a wise old owl. Extending this insurance means Compensation for any payment you've lost due to your supplier's unexpected snafus,- A safety net to rely on if there's a sudden inability to restock,- The ability to replace lost revenue while you search for alternative suppliers.
At the end of the day, it's not about avoiding the storm, but about learning to dance in the rain. A well-planned extension to your business interruption insurance could mean slipping on your dancing shoes till a sunnier day in your business arrives.
Recovering from Interruption: Making a Business Interruption Claim
Oh boy, there's nothing quite like getting hit with a major interruption to your business operations—you're licking your wounds, pouring sweat and trying to wrangle things back under control. It's a real kick in the guts, leaving you feeling like you've been tossed around in a game of monkey in the middle. Well don't you fret one bit, good people have got your back—that's where making a Business Interruption claim comes into play. This claim, the knight in shining armor, can be the bright light at the end of quite a bleak tunnel. So it's best to know your bearing about it.
The first order of business is understanding what Business Interruption Insurance Policies are all about. They are a real safety net that shall cushion your fall when your business is thrown head over heels. Business insurance is truly a game changer, a life preserver in the stormy waters of your sea of troubles. Now, here's the deal: – You need to demonstrate that there was physical damage, usually to your premises, forcing your business to halt operations.- Demonstrate that the interruption has led to a loss of income.- And that your business has done everything in its might to minimize the period of restoration.
With all these, well sorted out, you're good to go. Remember folks, it's not about the bumps on the road, but how you bounce back. Strong businesses are those that dust themselves off, pick themselves up and hit back even harder. So hang in there champs, this is far from the end of the world!
Conclusion
In conclusion, acquiring business insurance plays a critical role in safeguarding a company's operations, financial stability, and overall success. This form of insurance offers protection against unforeseen circumstances, preserving a company's financial stability while upholding its reputation. On the other hand, business interruption insurance policies serve a unique purpose, shielding firms from losses that may arise from unexpected events halting the normal flow of operations. These could be natural disasters, global pandemics, or political instabilities. This coverage ensures a company remains solvent during such interruptions, providing compensation for lost income and covering ongoing overhead costs. Therefore, a combination of business insurance and business interruption insurance policies forms a robust risk management strategy. Every successful enterprise should consider this integrated approach to protect from potential setbacks that could compromise operations, and ultimately, their bottom line. Thus, the importance of having comprehensive insurance coverage, including both business and business interruption insurance policies, cannot be overemphasized. It provides a safety net, securing both the present and future financial health of a business.
FAQ's:
Q1. What is business interruption insurance?
A1. Business interruption insurance is a type of business insurance that provides coverage for lost income and other expenses resulting from a business interruption.
Q2. What does business interruption insurance cover?
A2. Business interruption insurance covers lost income and other expenses resulting from a business interruption, such as property damage, natural disasters, and other unforeseen events.
Q3. What are the types of business interruption insurance policies?
A3. The types of business interruption insurance policies include property damage, natural disasters, and other unforeseen events.
Q4. How does business interruption insurance work?
A4. Business interruption insurance works by providing coverage for lost income and other expenses resulting from a business interruption.
Q5. What are the benefits of business interruption insurance?
A5. The benefits of business interruption insurance include protection from lost income and other expenses resulting from a business interruption, as well as peace of mind knowing that your business is protected.
Q6. How much does business interruption insurance cost?
A6. The cost of business interruption insurance varies depending on the type of policy and the coverage limits.
Q7. What is the difference between business insurance and business interruption insurance?
A7. The difference between business insurance and business interruption insurance is that business insurance covers a variety of risks, while business interruption insurance specifically covers lost income and other expenses resulting from a business interruption.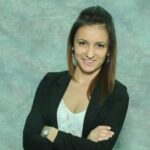 Sanela is a seasoned insurance expert with over 10 years of experience in the industry. Holding the title of Chief Insurance Analyst, he has a deep understanding of policy intricacies and market trends. Sanela's passion lies in educating consumers about smart insurance choices, and he's delighted to share his insights.