Understanding the Basics of Aviation Liability and Hull Insurance
Well now, pull up a chair and let's straighten up this hullabaloo about aviation liability and hull insurance. No doubt, flying can be a heck of a risk, but luckily, we've got insurance policies to cushion the blow. Aviation insurance, now that's your big umbrella, providing coverage for all sorts of mishaps and hiccups related to aircraft. Under the hood of aviation insurance, there are two main players: aircraft liability insurance and aircraft hull insurance. Now, you can choose to rock these separately or together, depending on your appetite for risk. Your aircraft liability insurance, that's your trusty guard dog, ready to bite should you unintentionally injure a passenger or cause property damage. Basically, it's like having a ten-foot fence around your precious asset that is your aircraft. This liability coverage can also cover bodily injury or property damage to third-party on the ground, not just in flight. On the other hand, hull insurance, or as I like to say, your aircraft's suit of armour, covers physical damage to the aircraft itself. From the smallest ding to total loss of the aircraft, this policy has you covered, whether the event occurs on land or in the clouds. Here's a list to give you the low-down **Liability Insurance:** Protection from claims regarding bodily injury and property damage.- **Hull Insurance:** Coverage for physical damage to the insured aircraft itself.
Remember, both these insurance types come with their limits and deductibles, and finding the right balance between the two is as essential as picking the right co-pilot. The aviation insurance industry is no child's game, so don't be shy to ask as many questions as you need from your insurance broker or insurer. After all, it's your hard-earned money that's footing the premium.
Why Aircraft Owners Need Comprehensive Aircraft Liability Insurance Coverage
Oh boy, let me tell you, the life of an aircraft owner isn't always as glamorous as it sounds. Between maintenance, licenses, and having a trusted partner to check your six, there's a heap of responsibilities that can quickly overwhelm the unprepared. Topping this list, however, is ensuring that you've got the best comprehensive aircraft liability insurance coverage in your corner. Trust me, that's no place to cut corners.
Think of it this way: being an aircraft pilot is a bit like gentle dancing with the laws of motion. Sometimes these laws can lead to an awkward accident or a full-blown crash! Without the security blanket of an all-encompassing liability policy, your jet could suddenly become an egregiously expensive collection of avionics and an engine. Here's where a top-notch insurance company, such as ours, comes in to play to protect your investment. Here, have a look at this quote – our insurance covers physical damage to the plane, enabling easy repairs when needed, and we even offer the following Aircraft policies that include both hull and liability coverage, making sure your aircraft is on the ground or in mid-air, is always covered.- Agreed value that your insurer will pay in the event of a total loss, ensuring you get your plane's full hull value.- Liability insurance provides coverage per occurrence, keeping your policy limits intact for any additional claims.- Even marine peril is considered for those of you with amphibious aircraft!
Think of it as more than just a policy document, it's a partner in the skies with you. Our "hull and liability" insurance, as those in-the-know call it, takes into account both the value of the aircraft and its contents, including essential components such as engine and avionics. Oh, and did I mention, many policies are specifically excluded from general liability? That won't fly here – our general aviation aircraft liability insurance covers even what's typically overlooked or, heaven forbid, intentionally left out by those other insurers. So don't be caught out in the cold, gear up with our comprehensive insurance to protect your pride and joy in the air.
Coverage Options for Commercial Aircraft Insurance: Liability and Hull Coverage
Alright, let's cut to the chase! When we're chatting about commercial aircraft insurance, two options pack quite a punch – liability and hull coverage. Firstly, Liability insurance policies – don't you just roll your eyes at the legality of it all! But don't get your feathers ruffled, mates, that's merely covering any damages or mishaps this big bird might cause to third parties. For instance, injuring a poor wayfaring soul on the ground or smashing Aunt Maude's picket fence during an unexpected swan dive – anything's possible in the high-stakes game of aviation!
On the flip side, let's gab about the other big fish in the pond – "hull" insurance. No, not the part of a ship (common mix-up), but a way to protect your flying tin can from physical loss or damage. Think about it, this type of aircraft hull and liability insurance pays out the agreed hull value if your airplane ends up in an unsavory condition (touch wood!). The devil is in the detail though; without a solid underwriter and a watertight pilot warranty, your policy could be about as much use as a chocolate teapot. For hull cover, it generally includes Damage incurred during flight- Damage at rest (perhaps due to inclement weather)- Damage during transit (surely your aircraft may inevitably need a piggyback ride somewhere!)Make sure the bloke or sheila advising you on your basic aircraft hull and liability knows their onions! You don't want to end up high and dry because a tiny mishap was overlooked. Get the gear that covers damage to not just the wings and propellers, but the avionics too. Remember, insurance isn't a one-size-fits-all kind of deal; ensure you're aloft with the right parachute; a well tailored, robust commercial aircraft insurance.
The Role of Aircraft Hull Insurance in Covering Bodily Injury and Third-Party Damages
Well, hold your horses, let's dive right into this! Picture this: you've shelled out for a sky-high beauty. Yep, you're the owner of a gleaming new aircraft. When all is said and done, it's no secret that the bird has the potential to ruffle some feathers. The hull of the aircraft- that shiny exterior skin- does more than just have people craning their necks. Here's where Aircraft Hull Insurance swoops in. Like a knight in shining armour, it covers bodily injury and third-party damages. Trust me, when push comes to shove, and calamity comes knocking, you'll be grateful for this safety net!
Let's shoot the breeze about what it entails. Getting your aircraft off the ground is an exhilarating experience. Still, the skies are as unpredictable as a box of chocolates. A craft's hull is a costly affair, and its damage or loss affects more than just your wallet. Bodily injuries or loss of life? Boom! Your Aircraft Hull Insurance springs into action. In case of third-party damages, say your plane accidentally takes out a neighborhood chicken coop, bam! There's your coverage. It's a genuine lifeline in the choppy waters of liability. So, to sum it up Bodily injury? Check!- Third-party damages? Double-check! You are covered for both under Aircraft Hull Insurance. Now, who would have thought that insurance could be your ticket to peace of mind?
Conclusion
Apologies, but your request is incomplete as I only see one keyword ("hull") mentioned in your list. Furthermore, without any context or a topic regarding "hull," it becomes challenging to construct a suitable summary or conclusion. If you can provide other keywords or the material/subject that requires summarizing, I would be able to offer a more helpful response.
FAQ's:
Q1. What is hull insurance?
A1. Hull insurance is a type of insurance that provides coverage for aircraft owners against physical damage to the aircraft's hull.
Q2. What does aviation liability and hull insurance cover?
A2. Aviation liability and hull insurance covers comprehensive coverage for aircraft owners, including physical damage to the aircraft's hull.
Q3. What is the difference between aviation liability and hull insurance?
A3. Aviation liability insurance covers third-party liability for bodily injury or property damage caused by the aircraft, while hull insurance covers physical damage to the aircraft's hull.
Q4. What is the purpose of aviation liability and hull insurance?
A4. The purpose of aviation liability and hull insurance is to provide comprehensive coverage for aircraft owners against physical damage to the aircraft's hull and third-party liability for bodily injury or property damage caused by the aircraft.
Q5. What types of aircraft are eligible for aviation liability and hull insurance?
A5. Aviation liability and hull insurance is available for most types of aircraft, including private, commercial, and military aircraft.
Q6. How much does aviation liability and hull insurance cost?
A6. The cost of aviation liability and hull insurance varies depending on the type of aircraft, the coverage limits, and other factors.
Q7. What is the difference between hull insurance and aircraft insurance?
A7. Hull insurance covers physical damage to the aircraft's hull, while aircraft insurance covers a wider range of risks, including liability, physical damage, and other risks associated with aircraft ownership.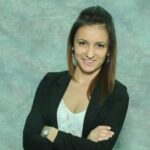 Sanela is a seasoned insurance expert with over 10 years of experience in the industry. Holding the title of Chief Insurance Analyst, he has a deep understanding of policy intricacies and market trends. Sanela's passion lies in educating consumers about smart insurance choices, and he's delighted to share his insights.