Introduction to Aviation Insurance for Drone Operators
Ah! The wild blue yonder! While exhilarating, it's not without perils, especially for drone operators. Ever heard the saying 'As free as the birds?' Well, it's different with drones! Operating an unmanned aircraft system (UAS) or, as it's colloquially known, a drone, can be an enormously thrilling experience. However, there's more to it than simply lifting off and navigating the friendly skies. Queue drone insurance. Matter of fact, don't even consider launching your drone without coverage. This isn't merely about protecting your drone from physical damage, but rather it's a broader umbrella, designed to ensure that you're shielded from a heap of potential exposures. Did you know general liability insurance policies usually exclude unmanned aerial vehicles (UAVs)? Kinda like eating soup with a fork, ain't it?
Getting involved in the drone business, whether for commercial use or search and rescue missions, is not like shooting fish in a barrel. It's one thing to get a commercial drone off the ground; maintaining it and managing the risks associated with operating such intricate and controversial new technology is another kettle of fish. This is where aviation insurance swoops in! Not only does it extend its coverage to protect drones from physical damage (known as drone hull insurance in insurance speak), but it also mitigates your liability concerns – and we're talking business insurance, product liability, and even the more intricate non-owned unmanned aircraft systems. And let's not kid ourselves! You're not merely up against property damage or medical expenses. There's the hot potato issue of invasion of privacy suits too! Talk about a sticky wicket! A few key things to bear in mind with drone insurance are Coverage in the event of mistakenly causing or contributing to a privacy and safety violation- Adequate insurance coverage for unmanned aircraft systems (also known as unmanned aerial systems) in the event they incur damage whilst carrying a payload- Understanding the extent of insurer requirements, ranging from the quality of the operating manual and after-sales support, through to ensuring you meet Federal Aviation Administration (FAA) regulations. So, operators and UAV manufacturers need to chew over these considerations and touch base with a trusted insurance provider to weave through the drone insurance coverage options. After all, the right insurance for unmanned coverage ensures the protection of your professional drone, your exposure is managed effectively and ultimately, your livelihood and reputation. Whew! Quite the learning curve, eh?
Understanding the Need for Drone Insurance Coverage
Well, well, well, let's cut to the chase here folks – it's high time we put the spotlight on the rising need for drone insurance coverage. With the growing usage in sectors like aerial photography, aerospace and e-commerce, these nifty gadgets — otherwise known as Unmanned Aerial Systems (UAS) — are flipping the script of conventional workflows. Now, here's the rub: With great innovation comes great responsibility, or should I say, liability. While flying these contraptions makes for good sport, what happens when things go south? Quite a pickle, isn't it? You'd find yourself directly involved in a maelstrom of legal actions, if your unmanned bird, now descending like a ton of bricks, happens to bop someone on the noggin'. This is not just hot air, the Risk Management sector has been raising a wary eyebrow towards this new threat vector, suggesting the necessity for drone liability and advocating for appropriate insurance coverage.
Now, pushing through the jargon, there are several things to consider regarding insurance for your winged gizmo. Commercial drone operators now find themselves making a beeline for insurance carriers, seeking suitable UAV insurance solutions, oh, and these don't come at a song, mind you. These policies generally fall into two categories – the first provides coverage for any damage to the drone itself, while the second shields against potential third-party claims. Commercial insurance has now caught up with this trend, with global aerospace powerhouse, Global Aerospace, already stratifying drone risk and announcing it would provide coverage to businesses in the event of losses. Other insurance entities have also hopped on this bandwagon, providing additional coverage options for payload and other risk mitigation schemes. Just recently, the FAA released its Notice of Proposed Rulemaking (NPRM), outlining the need for a Section 333 exemption, which, in layman's term, is an authorization for commercial drone operation. This could soon be available from insurance marketplaces and could become mandatory by insurers. RPAS and UAS operators can now breathe a bit easier – whilst there's still risk exposure, insurance companies are slowly, but surely, catching up with this yet commercially viable sector. The temperature is gradually being set right, and we might indeed be surrounded by these high-tech flying marvels sooner rather than later.
Regulatory Compliance: FAA Guidelines for UAS UAV Drone Operations
Riding the wild winds of the uncharted sky, our Unmanned Aircraft Systems (UAS) and Unmanned Aerial Vehicles (UAV), also known as "drones", can be a bit of a tricky business, especially when considering FAA regulations. Hold your horses, folks! Before you let your drones soar freely, it's vital to enlighten yourselves about the FAA guidelines designed specifically for UAS UAV drone operations. Painstakingly put together to insure safety and promote efficiency, these guidelines are in place to get a grip on the inconceivable potential that drones have to transform perspectives, literally and figuratively.
Lo and behold, the ins and outs of FAA guidelines for UAS UAV Drone Operations – they break down into two basic categories. First off, we've got the insurance requirements which are as essential as carrying an umbrella in a rainstorm. Remember, folks, it's better to be safe than sorry. Appropriate Insurance coverage for your drone helps protect you against unforeseen accidents or damages. The other category includes regulative compliance on drone operation rules. This ain't a wild west show! Respect for altitude, time, and weather constraints also makes the cut. And here's a kicker, insurance cover must also take into account these rules of the game. Ignoring these guidelines is as wise as keeping a rattlesnake as a pet, which is to say, not very. Go through them with a fine-tooth comb to ensure your drone operations glide as smoothly as a hot knife through butter. Stay on the right side of the line, folks.
Role of Insurance Broker in Securing UAVs Insurance Coverage
Ah, there we go! An insurance broker, you see, plays a vital role, pretty much the role of a superhero, when it comes to securing UAV (Unmanned Aerial Vehicle) insurance coverage. Put simply, insurance, not exactly rocket science, falls into two basic categories: hull insurance and liability insurance. Now, picture your insurance broker as a knowledgeable guide through this minefield. They're the ones who know the ins and outs and will ensure that your coverage adequately reflects your specific needs. Armed with knowledge and experience, they expertly navigate the complex world of insurance where others might lose their way. We're talking about fighting the good fight, and coming out on top! Using their in-depth understanding of UAV operations, they'll pinpoint potential risks, and then, hey presto! They also cover you ensuring you're protected against possible financial losses. Crack open the champagne bottle, you're covered! So, let's cut to the chase, without an insurance broker in your corner, securing comprehensive UAV insurance coverage may prove to be as tricky as nailing jelly to a tree. From material damage to third-party claims, it's like walking a tightrope and it's high time we appreciated the unsung heroes who balance it all out. Here's a toast to our insurance brokers, the guardian angels of our pockets!
Enhancing Drone Safety: An Integral Component of Unmanned Aviation Insurance
Flying high in the domain of unmanned aviation, enhancing drone safety is no mean feat. To keep the wheels of this burgeoning industry turning smoothly, safety enhancement absolutely needs to find its footing and can't just be shoehorned in as an afterthought. An integral component of this process, believe it or not, falls into two basic categories; one, stepping up the aviators' abilities and game to avoid catastrophes, and two, smoothening out the ruffles in the insurance sector tied to drone operations. To boot, addressing this elephant in the room, the role of unmanned aviation insurance becomes pivotal in dialling down the risk factor. While policies covering medical bills or property damage might be old hat, the insurance world also has to cover a gamut of contingencies that can occur in the drone operations universe. To itemize a few Collision damages caused in air
– Equipment malfunctions
– Privacy invasion issues.
It's not just a textbook approach. It requires insurers to step up to the plate and adapt to this cutting-edge technology in a way that supports, rather than stymies, its progress. Gosh, talk about a tightrope walk! But, with a little bit of elbow grease, I reckon, this challenge could be turned into a golden opportunity for both drone operators and insurers. It's high time to strap in and rise to the occasion!
Coverage for Unmanned Aircraft: Case Studies & Efficacy
Let's talk turkey about unmanned aircraft, drones to you and me, and their coverage! You see, in this aircraft insurance world, things aren't always as clear cut as they seem. Insurance for these modern marvels falls into two basic categories. First, we've got the hull insurance, covering damage to the drone itself, whether it's bobbing and weaving through aerial obstacles or parked snugly in your garage. Secondly, there's liability insurance, protecting the owner if their drone decides to play bumper cars in the skyline. Now, these categories can also cover protection against theft or loss, cementing that much-needed safety net for operators.
Now, hang on to your hats folks! We're diving headfirst into a couple of real-world case studies. Take Billy, a commercial drone operator from Chicago. While on a routine aerial photography assignment, his drone kicked the bucket, quite literally flying the coop and causing a ruckus at a local chicken farm. Now, with a good drone insurance policy, Billy's drone and the disrupted chickens were covered. Meanwhile, over in sunny California, commercial drone operator Nancy faced a similar setback. Her drone had an unexpected run-in with a telecommunications tower. But, wouldn't you know it, her reliable insurance plan covered the damages to both the drone and the tower. It's plain as day, folks!
Once in a blue moon, your drone might have a sticky wicket

Here's where drone insurance steps up to the plate

Protecting both your expensive aerial gadget, your pocket and sometimes even startled chickens!
So, in the grand scheme of things, drone insurance proves its efficacy, saving our bold operators from the headaches and hefty bills of potential mishaps. Whatever the weather, it's clear that coverage for unmanned aircraft is a shot worth taking.
Conclusion
In conclusion, it's clear that the subject matter can be broadly classified and falls into two basic categories. In terms of the coverage of our discussion, it becomes evident that both categories possess unique attributes that can be complemented if viewed with a broader perspective. The use of the term 'also cover' herein implies that while our focus remains on these dual categories, other aspects intertwine with them to form a comprehensive overview. This inclusive approach has been instrumental in conducting a profound analysis and aids in gaining a holistic view of the subject. The fact that everything falls into two basic categories does not limit its scope but opens up numerous dimensions for further exploration investigating their intricate details. The acknowledgment of these categories also accentuates the significant role they play in shaping our understanding of the topic. It is through these categories that one can steer through the complexity of the subject, simplifying it for better comprehension. Therefore, the beauty of this construct does not lie purely in categorization, but the depth and versatility it brings into perspective. While we 'also cover' related aspects, we should remember their association to the overarching categories should not be overlooked, but rather celebrated as they provide a richer and fuller understanding of the subject at hand.
FAQ's:
Q1. What is aviation insurance for drone operators?
A1. Aviation insurance for drone operators is a type of insurance that covers the risks associated with operating unmanned aircraft systems (UAS).
Q2. What types of risks does aviation insurance for drone operators cover?
A2. Aviation insurance for drone operators covers a variety of risks associated with operating unmanned aircraft systems, including physical damage to the aircraft, liability for third-party property damage or bodily injury, and other risks.
Q3. How is aviation insurance for drone operators categorized?
A3. Aviation insurance for drone operators falls into two basic categories: hull and liability insurance. Hull insurance covers physical damage to the aircraft, while liability insurance covers third-party property damage or bodily injury.
Q4. What is hull insurance?
A4. Hull insurance is a type of aviation insurance for drone operators that covers physical damage to the aircraft.
Q5. What is liability insurance?
A5. Liability insurance is a type of aviation insurance for drone operators that covers third-party property damage or bodily injury.
Q6. What other risks does aviation insurance for drone operators cover?
A6. Aviation insurance for drone operators may also cover other risks, such as loss of data, loss of use, and other operational risks.
Q7. Is aviation insurance for drone operators mandatory?
A7. Aviation insurance for drone operators is not mandatory, but it is highly recommended for operators of unmanned aircraft systems.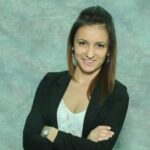 Sanela is a seasoned insurance expert with over 10 years of experience in the industry. Holding the title of Chief Insurance Analyst, he has a deep understanding of policy intricacies and market trends. Sanela's passion lies in educating consumers about smart insurance choices, and he's delighted to share his insights.