Understanding Rideshare Insurance for Uber and Lyft Drivers
Navigating through the maze of rideshare insurance can feel like a ride through unknown routes, even for veteran drivers like Uber or Lyft. Working as a rideshare driver, the old adage "better safe than sorry" should be your guiding star. Rideshare insurance essentially provides coverage for drivers while they're working for ride-hailing companies such as Uber and Lyft. Many auto insurance policies won't cover drivers during this period, leaving a coverage gap that can put drivers in a real pickle if they get into an accident. It's then, that people often muse, "I told you so". Rideshare insurance provides a layer of coverage to bridge this gap, giving drivers peace of mind and the protection they need. A word to the wise; the terms of your policy are essential to understand, as coverage will differ depending on the insurance provider, so chat with your good ol' insurance agent to get the lowdown. Let's dive a little deeper, shall we?
Rideshare coverage can be added to personal auto policies like garlic to a stew, providing coverage during Period 1, when the Uber or Lyft app is on and the driver is waiting for a trip. Moreover, companies like Uber and Lyft do provide some form of insurance protection during this process, but it's as minimal as a skeleton crew. For instance, the liability coverage provided by Uber and Lyft during Period 1 is a mere $50,000 per person, which can easily be exceeded in a major accident, leaving you up the creek without a paddle. Trust me, it's in times like these that you're likely to exclaim, "If I had a nickel for every time I wished I had more coverage!" So, what's the solution? Rideshare endorsements, my friend, which a host of auto insurers provide. 
Here's a peekaboo into some of the insurance coverage you can hook onto:
Collision and comprehensive coverage, which pay for damage to your car

Uninsured motorist coverage, a lifesaver if you're hit by someone without insurance

Delivery app coverage, essential for drivers moonlighting with companies like Uber Eats
So, folks, don't be penny wise, pound foolish. Reach out to your insurance company, explore your options, and ensure the best rideshare insurance for a safe and secure drive.
The Importance of Coverage for Rideshare Drivers in Uber and Lyft
It's a no-brainer, folks. If you've decided to drive for Uber or Lyft, getting the right car insurance isn't just important, it's essential. Boy oh boy, the ins and outs of personal policy versus rideshare policy can be daunting. Here's the rub, regular personal insurance just doesn't cut the mustard when you drive for a rideshare. That's where ridesharing coverage or better yet, specialized rideshare insurance, comes riding in. Just like a trusty sidekick, this coverage steps up to cover you, sitting shotgun while you navigate through the twists and turns of your rideshare driving. But it's not all smooth sailing, y'know. This type of coverage varies from company to company, with many drivers drawn towards Progressive auto with their strong reputation for period 1 coverage.
Now, it's common knowledge that driving for a rideshare company can be a mixed bag. Your regular auto insurance may shy away, but thankfully, rideshare insurance companies like those offering Lyft insurance are ready to step up and offer you a lifeline. The overarching goal? To cover rideshare drivers like yourself with comprehensive insurance options. With this in hand, you can hit the road, knowing you've got coverage that'll pay in the event of the unexpected. 
Liability insurance: Necessary to cover at-fault accidents.

Collision coverage: Helpful when you've, uh-oh, banged up someone else's car.

Personal auto insurance policies: Pivotal, until you turn on that rideshare app.

Endorsement coverage: An option for those "in-between" moments – when you're logged in but haven't accepted a ride yet.
Here's the thing, though. Every driver's insurance company is different and understanding the fine print can be as complicated as herding cats. For instance, Lyft's coverage operates on a contingent basis. This means it'll only pay out once you've filed a claim with your personal auto insurer, but hey, it's better than no coverage at all. Trust me, folks, getting the right insurance coverage as an Uber or Lyft driver is about as vital as a good coffee to kick start your day. So, whether you opt for the Mercedes-Benz of coverage, or think a more modest option will cut it, remember to factor in things like insurance deductible, coverage limits, and type of policy you're gunning for. Time to buckle up, and hit that asphalt!
Understanding Insurance Coverage: Rideshare Endorsement for Uber and Lyft Drivers
Well, here's the thing, folks. Driving for rideshare giants like Uber and Lyft isn't just a matter of hopping in your car and getting on the road. Oh no, it's much more complex than that. The thing is, getting rideshare insurance is crucial for these drivers. Why, you ask? Because their personal auto insurance coverage just isn't cut out for this gig. It may be fine for the typical Sunday drive, but when you're using your car as a moneymaker, like with Uber or even deliveries like Uber Eats, the rules of the game change. Your standard policy might turn its back on you, leaving you high and dry if the worst happens while you're on the job. That's not what your personal car insurance was made for, right?
So, where does that leave rideshare drivers? Eggs in one basket? Nope! Here's where rideshare endorsement comes in handy, covering Uber and Lyft drivers for those gaps their personal coverage can't handle. These add-ons, also known as rideshare insurance coverage or rideshare car insurance, bridge the divide between personal and commercial auto insurance. Whoa, commercial insurance, you say? Yeah, it might sound like something more suited to 18-wheelers, but remember, as a rideshare driver, you're running a business, in a manner of speaking. So, would you just let damage to your car wipe out your income? No way, it's rideshare endorsement to the rescue! But hey, don't forget, drivers must also consider the deductible on their personal policy – it's a vital factor in the total out-of-pocket costs.
Now, in this rodeo, Uber and Lyft don't leave their drivers hanging. They offer insurance too, providing at least some coverage once you've accepted a ride. But – and this is a big but – think ahead, drivers! What about the times when the app is running, but you haven't picked up a client yet? Uber and Lyft offer contingent collision and comprehensive coverage, but only if you already have that kind of coverage on your personal policy. To ensure you get the coverage you need, consider these few pointers:
Most rideshare insurance policies offer insurance during "gap" periods.* If an accident happens while the app is turned on, this policy will cover the costs not covered by Uber or Lyft.

Insurance can provide coverage that pays for your injuries and damage to your vehicle, regardless of who's at fault.

These add-ons are offered by multiple companies for rideshare drivers.
In a nutshell, rideshare drivers need to take the wheel when it comes to securing the right insurance coverage they need. It's not just about crossing your fingers and hoping your personal policy covers it, or relying entirely on what Uber and Lyft provide. So, grasp those reins tight, check out your insurance options, and ensure your ridesharing journey doesn't end in a financial wipeout. With the right coverage, you can ease down the road with peace of mind.
Examining Insurance Options: Rideshare Insurance Policy for Uber and Lyft
Well, hold your horses, folks! We're about to dive into the nitty-gritty of rideshare insurance, a must-have for die-hard Uber and Lyft drivers. You might be asking, "Why do I need this coverage?" Well, like Mom always said, "Better safe than sorry." Let's dive in, and let's not just dip our toes. Whoa, Nelly! We're not talking about your run-of-the-mill car insurance here. This is rideshare insurance we're talking about – a different beast altogether which jumps in to provide coverage when your personal policy throws in the towel.
So, here's the deal with your personal car insurance, and believe me, it's not all it's cracked up to be. The deductible on your personal policy, close cousin to insurance costs, usually has a higher threshold. However, when it comes to insurance coverage for Uber or Lyft drivers, you need that extra bit of protection. Individual car insurance policies typically provide liability coverage, but may not cover you while using the vehicle for business – like ferrying passengers around. That's where rideshare policies come in, they hang around in the shadows, ready to step up and provide cover in a snap! That's not all, they'll also cover the deductible on your personal policy! 
Here's a pick of the best rideshare companies for drivers  Uber- Lyft- JunoEach of these giants have a different take on their insurance offerings. Uber and Lyft, in particular, roll out a layered policy coverage. For example, the coverage will pay during trips and even between trips when you're waiting for a ride request. Generally, ridesharing insurance pays for damages to your vehicle and passenger injuries. What's more, these insurance covers also provide liability coverage – the whole kit and caboodle! Yes indeed, it's a snug safety net that any rideshare driver would be wise to consider.
Navigating Insurance Offered by Uber and Lyft: What Drivers in Maryland and Other US States Should Know
Well, buckle up and hold on tight, because navigating the road of insurance offered by Uber and Lyft can feel like a wild ride for drivers across Maryland and indeed the entire U.S. It's a real challenge for "gig" workers to grasp what coverage they need, especially with the twists and turns of legal and insurance lingo. But never fear – a bit of information can help light up even the murkiest paths, and goodness knows, ain't no one got time for being left in the dark! 
So, here's the deal: Uber and Lyft, though car service giants, don't exactly open their arms wide with comprehensive car insurance for Uber and Lyft drivers. Alright, they do provide insurance, but it's more along the lines of just dipping their toes in the water, rather than doing a full cannonball dive. Coverage pays, you know, but there's a hitch – it only kicks in when the app's on and you're en route to pick up a passenger or already have one in tow. So, what's a driver to do, you ask? Hit the brakes and seek out insurance companies for rideshare drivers in a jiffy. 
Here's why: 
If you're offline or the app is off, your personal auto insurance is the one on the hook. 

Once you turn the app on and you're available, but haven't yet accepted a ride, Uber and Lyft liability-only policy comes into play. However, it might not fully cover the damages. 

After accepting a ride until its completion, Uber and Lyft offer comprehensive and collision coverage, but it comes with a high deductible. 
Strap yourself in folks, it's a winding journey, but with the right knowledge, you can navigate these insurance twists and turns like a pro.
Choosing the Best Insurance Companies for Rideshare and Delivery App Drivers
Well, let's cut to the chase! If you're spinning your wheels as a gig worker for rideshare companies like Uber or Lyft, or making tracks with delivery apps delivering pizzas or packages, you're going to find yourself in a bit of a pickle if you don't have the right insurance cover. Stirring up quite a fuss, many traditional insurers simply can't wrap their heads around the nature of this on-demand work, leaving many drivers high and dry. So, it's definitely not a case of one-size-fits-all. You need a top-notch insurer that knows the game and is ready to back you when the chips are down.
By jove, is it a challenge to figure out! Here's where the rubber meets the road: Lyft drivers need insurance firms that cover the specific risks inherent in this line of work. But don't be bamboozled by the first slick sales pitch that comes down the pike. Oh no! Do your homework on their track record, scour reviews and assess their customer service. 
Keep your eyes peeled for insurers who:
Are response speedy when you're in a jam

Have a history of sorting out claims without a song and dance

Offer flexible policies, tailored specifically for rideshare and delivery drivers

Are upfront, no hidden nasties in the small print
A challenging task, no doubt, but remember, this choice will make or break you when you're up the creek without a paddle!
Rideshare Insurance Also for Lyft Drivers: Ensuring the Best Protection for Your Car.
Well, let's face it, folks, life on the road can be as dicey as a game of dice. Without a doubt, all of that stop and start, the ins and outs of city driving – it's enough to make your head spin! But, hang on a minute, what if amidst the hustle and bustle, your car ends up dinged, or worse, totalled? It's high time Lyft drivers need to feel secure and protected from the unavoidable hazards of the road. So, here's where rideshare insurance comes in, standing as your knight in shining armor!
Let me paint you a picture – you're cruising along in your ride, minding your own business when bam! Another driver cuts you off and you're in a fender-bender. Your heart's racing, your palms are sweaty, and all the while, the other guy is blaming you. It's moments like these that make rideshare insurances worth their weight in gold. Here's the deal; it's no mere fly-by-night concept but rather, something designed to adapt to the twists and turns of a Lyft driver's life. And the cherry on top? It ensures the best possible protection for your car – talk about getting a bang for your buck! So, take a gander at some of these standout features of Rideshare insurance for Lyft drivers: 
Cover damages to your car – Because who wants to bear the brunt of someone else's folly, right?

Liability protection – Just in case things get real litigious.

Uninsured motorist coverage – Protection for when the guy at fault bolts, or worse, isn't covered.

Comprehensive and collision coverage – Tailored for those wild curveballs life throws at you. Take it from me, folks, Rideshare insurance for Lyft drivers – it's not just a good idea, it's downright essential. It's high time you jump on this bandwagon – your car deserves the best!
Conclusion
In conclusion, it is abundantly clear that Lyft drivers need various elements to effectively carry out their duties. The comprehensive understanding of this need includes adequate training for safety measures, efficient navigation skills, reliable cars, and a seamless system to connect with their passengers. Communication skills can also not be overemphasized as this ensures a smooth transaction between drivers and passengers. Lyft, as a company, needs to invest and consider its drivers' needs seriously to maintain high service quality. This includes the provision and maintenance of a user-friendly application that seamlessly fits driver-passenger correspondence, as well as managing any arising conflicts. There is undeniably a need for regular vehicle maintenance and inspection to ensure the safety and comfort of both drivers and passengers. Equipping Lyft drivers with a good knowledge of the areas they operate in is instrumental in delivering fast and efficient service. Furthermore, Lyft drivers need appropriate incentives and benefits that reflect the efforts and risks attached to their role. This would not only motivate them but also increase their job satisfaction, thus leading to improved overall service delivery. Providing drivers with the necessary tools to protect themselves in challenging scenarios is vital as well. In summary, Lyft drivers need an amalgamation of factors to successfully and effectively execute their duties and add value to the Lyft platform as a whole.
FAQ's:
Q1. Do Lyft drivers need auto insurance?
A1. Yes, Lyft drivers need auto insurance.
Q2. What type of auto insurance do Lyft drivers need?
A2. Lyft drivers need commercial auto insurance to cover their vehicles while they are driving for Lyft.
Q3. Is auto insurance for Lyft drivers expensive?
A3. Auto insurance for Lyft drivers can be expensive, depending on the coverage options chosen.
Q4. Does Lyft provide auto insurance for drivers?
A4. No, Lyft does not provide auto insurance for drivers. Drivers must purchase their own auto insurance.
Q5. What coverage options are available for Lyft drivers?
A5. Lyft drivers can choose from a variety of coverage options, including liability, collision, and comprehensive coverage.
Q6. Is auto insurance for Uber and Lyft drivers the same?
A6. Yes, auto insurance for Uber and Lyft drivers is the same. Both companies require drivers to have commercial auto insurance.
Q7. Does my personal auto insurance cover me while driving for Lyft?
A7. No, your personal auto insurance does not cover you while driving for Lyft. You must purchase commercial auto insurance to be covered while driving for Lyft.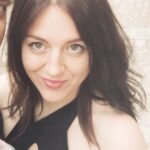 Aleksandra, a leading Insurance Risk Analyst with a wealth of experience, specializes in evaluating and managing potential insurance risks. Her expertise lies in crafting strategies that optimize coverage while minimizing vulnerabilities. Through this platform, Aleksandra provides readers with invaluable insights, helping them make well-informed insurance choices in a dynamic market landscape.