Understanding Auto Insurance and Rental Cars
Navigating the labyrinth of rental car insurance can be a tough row to hoe. It can feel like you're standing at the rental counter with a whole host of questions whirling around inside your head like, well, bugs in a blender. Largely, your concerns will revolve around whether your personal auto insurance policy or credit card coverage will pick up the tab if your rental vehicle, heaven forbid, gets damaged or stolen. To put it in black and white, most personal auto policies will have you covered for rental cars. This means they'll not only cover the cost if you wind up with a dented fender or worse, but may also cover loss of use and any damage to the contents inside the car, a benefit known as personal effects coverage. However, before you decline the rental company's insurance smugly thinking you've dodged a bullet, remember the devil is in the detail – some policies might have an exclusion for rentals.
Speaking of exclusions, one of the typical culprits that a personal auto insurance policy doesn't cover is the so-called collision damage waiver or loss damage waiver offered by the rental company. It's quite the pickle! This waiver isn't traditional insurance per se; but rather a promise from the car rental company to not ding you for damages if you treat the rental car as you would a red-headed stepchild. Meanwhile, your credit card rental car insurance might also provide coverage to complement or even be a stand-in replacement for your auto policy. However, it's as secondary coverage and will only kick into gear once your primary coverage has been exhausted. Not to mention, to take advantage of your card's coverage, most card issuers insist you must decline the rental company's coverage. 
But, what if you don't own a car and therefore, don't have a personal auto insurance policy? That's when you might have to fork over the dough for the rental company's insurance or rely on your credit card's coverage, which usually, but not always, includes coverage for collision damage. Also, remember that homeowners or renters insurance can be an ally by providing some protection for your personal effects. However, forewarned is forearmed, the coverage often comes with limitations. Not all credit card companies provide the same insurance benefits, so it pays, literally and figuratively, to give your card agreement a good old read-through. And if you are traveling abroad or have plans for a long-term rental agreement, it might be worth weighing the pros and cons of travel insurance plans that include rental car collision coverage. 
At the end of the day, understanding the nuts and bolts of auto and rental insurance is a must to ensure you're not paying extra for coverage you don't need or skimping on the coverage you do need. Now that's a pro tip you can take all the way to the bank!
The Fundamentals of Rental Car Insurance Coverage
Well, folks, when you're wandering the aisles of your favorite travel website, planning a getaway, or checking out rental car companies, chances of you stumbling upon the catchy phrase "would you like insurance coverage with that?" are as high as the sky's blue! Stepping up to the rental car counter, you may feel as if you're in a pickle, perhaps in a quandary: to accept or not to accept the insurance cover rental cars offer is the question. That being said, It ain't all hunky-dory if you sign up without understanding. It is as important as remembering the name of your best mate, to arm yourself with crucial insurance information before making a decision.
Now, it's time to break it down. Dive right into the specifics without falling headfirst:
You've got your liability coverage which, in layman's terms, pays for any damage you might inflict on other people, or their property. You wouldn't want to throw money down the drain, so this coverage is pretty important.

Then there's collision coverage on your auto which will pay for any damage to your rental car. Believe me, you don't want to pay out your savings for a scratched bonnet if the car is damaged or stolen.

Personal accident coverage? That covers medical bills. Imagine a sense of relief cascading over you like a tropical waterfall in the event of an accident. 
Remember, the devil is in the details! So make sure you review your personal auto insurance policy, because we're not living in gumdrops and lollipop land, and some coverage options might become primary coverage, superseding anything from the rental car companies. Without reviewing, you might fork out for duplicate coverage. Ah, it's a dog's life!
If your personal auto policy doesn't cover rental cars or if the coverage is wafer-thin, consider primary rental car coverage. It's like an umbrella on a rainy day that kicks in after your personal insurance. That way you're not up the creek without a paddle if you damage your rental car. Be it from a bird's-eye view or from the frontline, the lessor's insurance usually becomes your lifeboat when you are unable to rely on yourself. 
So next time you rent a car, don't get caught with your pants down. Familiarize yourself with the insurance coverage offered by different rental companies and your personal policy to avoid finding yourself in a tight spot down the line!
Collision Damage Waiver and Personal Effects Coverage in Car Rental Insurance
Well, folks, let's talk turkey about something that's often overlooked when renting a car – the importance of Collision Damage Waiver (CDW) and Personal Effects Coverage (PEC). It's as plain as day that every cloud has its silver lining, no one plans to have an accident, but it does happen. CDW, as dry as watching paint dry it may sound, is very important. It's your 'get out of jail free' card from the auto insurance company if, heaven forbid, you accidentally damage the rental car. So, it's worth its weight in gold! Also, for the most part, when you're asked to pay for the rental, coverage for rental cars isn't always included in personal auto insurance policies, hence, it's wise to have CDW from the rental car company. But wait… there's more! 
Personal Effects Coverage (PEC) is like the unsung hero of car rental insurance. This is where your coverage may go above and beyond, covering damage to your car and personal belongings inside it. Just think about it – 'would your car insurance cover rental cars and belongings inside if stolen?'. Often as not, the answer is no. PEC ensures that you don't end up without a paddle if your personal items vanish from the rental car.
Here are some bullet points to remember:
Sometimes your card coverage usually focuses more on damage to the car only.

You might need to purchase additional coverage if you use third-party rental car services.

Always clarify if your coverage on your auto policy is primary or if the coverage from the rental car company's insurance institute is. 
Check your insurance quote keenly. If all else fails, your liability insurance can always come to the rescue. Generally speaking, your auto insurance will cover some rental costs, or your card might provide rental car insurance. It's useful to remember to read between lines when dealing with insurance matters. After all, it's no use crying over a steep rental bill when you knew about it beforehand. In this matter, it is always better to be safe than sorry!
Primary versus Secondary Rental Car Coverage
Well, butter my biscuits, making heads or tails of rental car coverage can be a real noggin scratcher. Don't fret just yet; let's unravel this tangled yarn. Primary rental car coverage rides shotgun, stepping up to bat right away if damage to the rental occurs. Your personal auto insurance policy covers the leftovers after the rental company's insurance has had its fill. The coverage pays for the damages first in line, hence why it's called 'primary.' It's like the heavyweight champ in a boxing match; when a mishap occurs, this coverage leaps into the fray without a moment's hesitation. 
Now, putting secondary rental car coverage under the microscope, this one's more of a 'clean-up crew'. If primary coverage has been exhausted or if you're sans primary coverage, that's when secondary coverage becomes the knight in shining armor, helping to foot the bill for any leftover costs. It basically plays second fiddle to the primary coverage. Oh! Don't forget about credit cards; some cards cover a portion of the damages as a perk — always a bonus to have in your back pocket. Then again, be careful not to count your chickens before they're hatched. Remember:
Primary coverage goes above and beyond, taking the first swing at repair costs.

Secondary coverage steps up to bat only after the primary coverage has taken a breather.

Some credit cards offer a leg up, potentially covering a piece of the pie. But, don't bank on it too heavily!  
At the end of the day, it's always a good move to keep your bases covered. You don't want to find yourself stuck between a rock and a hard place, grappling with a surprise bill that leaves your wallet feeling light as a feather.
Conclusion
In conclusion, understanding the details of your insurance policies, such as auto coverage and the hierarchy of coverage, is vital. Auto coverage encompasses a broad range of protections that are primarily designed to shield you from financial losses resulting from accidents, theft, property damage or other incidents. As such, it is considered a necessity rather than a luxury, for any vehicle owner to safeguard financial wellbeing. Meanwhile, emphasizing that coverage is primary means the policy will pay first, before other insurance coverages, in case of a claim. This principle is particularly critical when a policyholder has multiple insurance policies. Recognizing the primary coverage allows for a smooth and efficient claim process, reducing complications and ensuring the required payout in a time of need. Therefore, it is crucial that while selecting an auto coverage, individuals should always prioritize understanding whether their chosen coverage is primary or otherwise enabling them to maximize the benefits they receive.
FAQ's:
1. Does auto insurance cover rental cars?
Answer: Yes, auto insurance coverage typically extends to rental cars.
2. Is auto insurance primary coverage for rental cars?
Answer: Yes, auto insurance coverage is typically primary coverage for rental cars.
3. What types of auto insurance cover rental cars?
Answer: Most types of auto insurance coverage typically extend to rental cars.
4. Are there exclusions to auto insurance coverage for rental cars?
Answer: Yes, there may be certain exclusions to auto insurance coverage for rental cars.
5. What are some common exclusions to auto insurance coverage for rental cars?
Answer: Common exclusions to auto insurance coverage for rental cars may include damage caused by an uninsured driver, damage caused by an underinsured driver, and damage caused by an intoxicated driver.
6. Does auto insurance cover damage to rental cars?
Answer: Yes, auto insurance coverage typically extends to damage to rental cars.
7. Is auto insurance coverage for rental cars mandatory?
Answer: No, auto insurance coverage for rental cars is not mandatory, but it is highly recommended.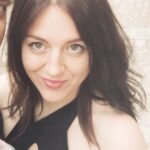 Aleksandra, a leading Insurance Risk Analyst with a wealth of experience, specializes in evaluating and managing potential insurance risks. Her expertise lies in crafting strategies that optimize coverage while minimizing vulnerabilities. Through this platform, Aleksandra provides readers with invaluable insights, helping them make well-informed insurance choices in a dynamic market landscape.