Understanding The Concept of Flood Insurance
Wondering about flood insurance and how exactly it works like a charm? Well, let's dive right in, shall we? When murkiness hits normally dry land due to a flood, it can leave a hefty dent in your wallet if the damage to your home and belongings is severe. Now, wouldn't it be a great relief to bounce back without shattering your nest egg? That's where flood insurance comes into play. Part of the National Flood Insurance Program (NFIP) organized by FEMA (Federal Emergency Management Agency), flood insurance isn't just any run-of-the-mill property insurance. Instead, it's a special type of property insurance that covers flood damage specifically. In easy terms, it's your shield against that pesky water damage that can destroy the structure of your home and your prized belongings.
Bear in mind, not your average Joe homeowners insurance policies cover flood-induced damages. And, oh boy, it's not all sunshine and rainbows for homeowners living in high-risk flood zones or even close to any body of water! They need to buy separate flood insurance policies that provide both building coverage and contents coverage. Mind you, this isn't any old insurance companies' offering. Nope, it's a specific program called the National Flood Insurance Program (NFIP).
Wondering what's covered? Here's a sneak-peek:
Firstly, damage to the structure of your home and the foundation, including electrical and plumbing systems, furnaces, water heaters, and built-in appliances.

Secondly, replacement cost for your home and actual cash value for your belongings.

Thirdly, the clean-up expenses after the flood water recedes. 
However, keep in mind, it won't cover every little thing. For example, your basement, sewer and burst pipes, as well as living expenses if you move out during repairs, are among the exclusions. Now, isn't it time to chat with your insurance agent?"
How Does Flood Insurance Work?
Well, sit tight and buckle up, because we're embarking on a candid chat about a topic as riveting as the risks it mitigates: flood insurance. So, you ask, "How does flood insurance work?" Think of it like a safety net, woven to catch any potential water damage that your regular homeowners or auto insurance might turn a blind eye to. Deductible aside, this type of insurance covers damage caused by overflowing bodies of water, melting snow, heavy rainstorms, and even the storm surges that Mother Nature occasionally throws our way. What it doesn't cover, however, is the damage unrelated to weather—it'll leave you high and dry if your bathtub overflows or, heavens forbid, a pipe bursts.
Before you start ogling the details of flood insurance coverage, bear in mind that you can't just pick the package that fits your fancy from any private insurer. Private flood insurance is a type of coverage provided only by insurance companies approved by the U.S. government's National Flood Insurance Program (NFIP). Property owners, particularly those within an area prone to the risk of flooding, usually need flood insurance required by their mortgage lender. But don't assume that its coverage is an all-encompassing safety blanket. While it may cover some costs to repair your home and replace your belongings, there are areas where the NFIP's reach doesn't extend such as:
The replacement cost basis for a brand-new item

Higher limits beyond average costs

Belongings stored in your home's basement
Don't forget, the insurance provider, whether it's NFIP or a private flood insurer, has a waiting period—usually around 30 days—before the policy comes into effect. Also, your insurance company will typically assess the damage before paying out for flood claims. Getting the green light to rebuild does not mean they'll give you the actual value of what you lost. Instead, NFIP pays based on the cost to help protect, repair, or replace, but usually not on a brand-new basis. So, if you've got higher limits to cover, it might be worth considering private insurance.
In the end, like any good ol' relationship, flood insurance is not without its hiccups. But it's there to insure you against Mother Nature's mood swings, be it a gentle drizzle or a tidal wave. And we all know, when she decides to kick up a storm, boy, it's best to be prepared!
The Detailed Coverage of Flood Insurance
Well, let me tell you, with a flood washing away your peace of mind, you sure do need an answer to "How's everything going to be alright?" And that, my friends, is where Flood Insurance springs into action! You see, with escalating climate change, and rivers doing their own fancy dance moves, a flood insurance policy can act as your knight in shining armor, protecting your home and belongings from a potential mess. Still, the insurance policy doesn't work like magic – snap the finger and voila, coverage! No sir, there's a waiting period of generally 30 days from the day you say "yes" to the policy, before it can begin to work its powers.
Let's dive a little deeper into the life jacket that we call the flood insurance policy. Also known as NFIP policies, these good Samaritans cover more than just your house. It's like the cherry on top, they cover your belongings too, such crème de la crème! However, it isn't all roses. There are certain things that even this broad shield isn't covered. These include:
Certain valuables over $2,500.

Outdoor properties such as decks and swimming pools.

Living expenses in case you have to move out during flood repairs. 
One would imagine that such a magnificent piece of protection would cost an arm and a leg, but you'll be surprised. The average cost of the premium is moderately priced, though it varies based on factors like how flood-prone your area is. Contrary to popular belief, you don't need to live in Waterworld to buy a separate flood insurance policy. If your home is established on a plot of at least 2 acres, flood insurance can still come into play. So, do consider it. After all, it's better to be safe and protected than be left floundering when the waters rise!
Situations When Flood Insurance is Required
Well, let's dive right in! There are certain circumstances when you'll find it mandatory to have flood insurance – oh yes, it's not always a choice. Hang on to your hats, because it's about to get wet! You know, when you're living in a high-risk flood zone, as defined by the Federal Emergency Management Agency (FEMA), it'll be no surprise that flood insurance is often a requirement. This isn't just being extra cautious, no siree, it's because these areas are likely to experience flooding at least once in a typical 30-year mortgage period. Imagine having your precious memories washed away without a safety net – it's enough to give you sleepless nights!
Now, moving briskly to the second situation! If you ever find yourself at the receiving end of financial aid from the federal government after a flood disaster – hold your horses – you would be required to acquire flood insurance. This, my friends, isn't optional anymore. It's akin to the government throwing you a life raft to keep you from drowning, the catch however – if you sink the first time without insurance, they won't let it happen again. In this case, not buying flood insurance would be like shooting yourself in the foot!
Just to sum up a few situations where flood insurance is required:
Residing in high-risk flood zones as designated by FEMA.

Receiving federal aid following a flood disaster.
Overview of The National Flood Insurance Program (NFIP)
Ah, the National Flood Insurance Program or NFIP, as it's acronymically known: a real lifesaver in disaster-prone areas. Rain or shine, its purpose remains constant: to soften the financial blow when floods wreak havoc. Initially chalked up by Congress in 1968, its inception came smack dab in a period when people were bending over backward to take on risk directly, especially when commercial insurance companies balked at the unpredictability of flooding. Now, the NFIP isn't your run-of-the-mill government program – far from it! It's got two goals that, at first glance, seem as different as chalk and cheese. But, bear with me, they fit together like puzzle pieces.
Here's the lowdown:
First up, it offers flood insurance to homeowners, renters, and businesses, providing the safety net you'd want when the going gets tough. With one in four claims coming from areas not considered high risk, it's safe to say, it's not a 'just-in-case' scenario, but more of an 'it'll probably happen someday', reality.

Secondly, it encourages communities to adopt and enforce floodplain management regulations. These measures aim to reduce future flood damage. In plain English, NFIP saying, "Let's not just clean up the mess, let's try to prevent it in the first place". 
So, to wrap this up in a neat little package, the NFIP is our bulwark, our fortress against the storm. It provides insurance coverage and promotes flood prevention measures – a one-two punch for flood resilience.
The Impact of Flood Damage on Insurance Policies
Flood damage can be quite a curveball, darting its way into the mix and leaving the batting helmet of your insurance policy spinning on the ground. It's a seismic shift in the insurance landscape much as an earthquake alters the terrain. You see, like clockwork, each incident of flooding can send ripples of effect through your insurance policy, often leaving behind a toll that's much heavier than you'd initially reckon. So when the skies crack open and the flood waters rise, it's not just the physical water causing damage, but the aftermath that can really sock it in.
Now, bear with me, it'll get a bit technical, but insurance companies view flood damage as a separate beast from other natural disasters. The gamble becomes a tad too costly for their liking. Thus, oftentimes, your run-of-the-mill homeowner's policy might not cover flood damage. Adding insult to injury, without the safety net of an additional flood insurance policy, homeowners could find themselves up the creek without a paddle. This grey area turns out to be:
A bumpy ride for many homeowners who realize too late their regular policy's Achilles' heel.

An eye-opener, prompting policyholders to double-check, fine-tune, and button up their insurance coverage.

A wake-up call to insurance companies about the changing face of climate risks and their impact on standard policies. 
Nevertheless, much like dark clouds have silver linings, the flood damage impact can lead to positive changes in the insurance sector. New policies could be strengthened, gray areas clarified, and a new appreciation for comprehensive risk coverage might just be on the horizon.
The Procedure to Buy Flood Insurance
Getting your toes wet in the world of flood insurance, huh? Well, fear not! The process is as simple as pie, and I'm here to lead you every step of the way. First and foremost, you should know that flood insurance is not typically included in standard homeowner's or renter's insurance packages. Yes, you heard me correctly! Buying flood insurance is a separate hoop to jump through, but luckily, it's a manageable hoop. Now, let's get down to the nitty-gritty. Step one: you'll need to contact an insurance agent – yours, if you have one, or you can find one through the National Flood Insurance Program (NFIP), a lifeline for those who need to secure coverage. 
They'll walk you through the process, which, roughly outlined, goes like this:
Evaluating the flood risk in your area – yes, even this! It's not only folks living by a roaring river who should be concerned.

Determining the amount of coverage needed – believe me, it'll vary on several factors including location, structure type, and value of possessions.

Assessing premiums – they're going to fluctuate, so find what sinks or swims in your budget.

Completing the paperwork – paperwork, the necessary evil; it's the final stepping stone.
Lastly, there's a 30-day waiting period before your policy goes into effect, meaning you shouldn't wait until storm clouds are gathering to get covered. This is not a "better late than never" scenario, folks. The early bird truly does get the worm when it comes to flood insurance. So, roll up your sleeves and dive right in. No need for muffled cries of alarm – soon enough, you'll be sailing on smooth waters!
Determining Flood Insurance in Basements
Ah, home sweet home! But hold on a minute, let's not forget about that old basement of yours. Figuring out flood insurance for basements? Now that's a whole different kettle of fish! Understanding your coverage requires a bit of legwork; it's important to remember, just because your basement is below ground, doesn't mean it's out of reach from flooding or the damage it can inflict. It all boils down to a few key factors, including what you have stored in your basement, how likely a flood is in your area, and your home's unique basement features such as plumbing or electrical systems.
Well, let's break this down, shall we? When it comes to what you've got tucked away down there, insurers would typically cover essentials like boilers, water heaters, or circuit breakers, but your beloved pool table or vintage record collection might be out of luck. Tough news to hear, right? Ouch! Next up is the likelihood of a flood in your area. If you live in a high risk flood zone, you might want to start saving your pennies, because it'll likely cost a pretty penny for your coverage. Lastly, consider the specific features of your basement.
Some aspects, like whether it's furnished or if it has exterior doors, can impact your flood insurance. In the end, it all comes crashing down to these three points:
What items are stored in your basement

The flood risk of your area-

Unique features of your home's basement
So, there you have it, a crash course on figuring out flood insurance for your basement. Don't let the process intimidate you; go with the flow, ask the right questions, and you'll be right as rain in no time!
Analyzing the Cost of Flood Insurance
Hold onto your hats, folks – we're diving into the riveting world of flood insurance cost analysis. Now, don't let your eyes glaze over! It's critical stuff, particularly if you're living in a high-risk flood area. With factors as unpredictable as the weather, the cost can often seem like it's bobbing around in choppy waters. It's not all doom and gloom, though. Once you strip it down, like peeling away the layers of an onion, you'll find a number of key components you can wrap your head around.
First off, location is absolutely king. Bingo! It's directly tied to the frequency and severity of floods in your area. Next, we mustn't forget the size and type of your property – as the idiom goes, "size does matter" here. To add more twist to the tale, the level of protections you've got in place, from sandbags to flood barriers, come into play. Dreaming of lower insurance costs? Just remember the old saying "Prevention is better than cure," you might just reduce the premium. As with most things in life, it'll come down to the nitty-gritty details:
The precise location of your property (in or out of floodplain).

The replacement cost of your property and its contents.

The level of risk in your flood zone.

The deductible and coverage amount you chose.
As daunting as it may seem, understanding the cost of flood insurance is truly a matter of breaking down these factors and lining them up, one by one. So, buckle up, and let's brave this storm together!
Comparing Federal Flood Insurance with Home Insurance Policies
First off, let's lay our cards on the table when it comes to federal flood insurance and home insurance policies. They may seem like two peas in a pod, but boy, you're in for quite the surprise! With Federal Flood Insurance, you're looking at coverage specified entirely to the damages stemming from floods alone, an essential safeguard for those living in flood-prone areas. Contrarily, your regular home insurance plays a wider tune, covering losses not only from unexpected events like fires and theft but also some natural disasters, excluding floods of course. Oh, the twist of it all!
Getting down to the nitty-gritty, let's unpack this further. Home insurance typically serves up a smorgasbord of options to protect homeowners from potential financial outages. We're talking about shelter for the structure of your house, your fancy personal belongings, and of course, shielding you against personal liability claims. On the other hand, Federal Flood Insurance, which often seems like the odd one out, steps in when things get a bit too damp, covering structures and contents from flood-induced damages. 
So, it'll be best to consider both kinds of insurance – why choose one safety net when you can have two? After all, better safe than sorry, right?
Conclusion
In conclusion, 'it'll' be important to note that success in any endeavor relies heavily on strategy, dedication, and adequate resources. Efficiency, for instance, comes when tasks are thoroughly planned. This approach optimizes time usage, minimizes wastage, and delivers prompt results. On the other hand, dedication is vital as it may ensure one's ability to stay on the course, regardless of setbacks or challenges along the way. Indeed, setbacks are simply stepping stones if viewed from the right perspective. Success, contrary to popular belief, is often not straightforward or quick. In contrast, it requires patience and endurance. Another critical factor is the effective employment and usage of resources. From manpower to financial aid, resources play an invaluable role in the success of any project.
And let's not forget the importance of adaptability, which helps us change with shifting circumstances, always seeking better ways to attain our goals. So, whether you're an individual or a business, remember that strategy, dedication, efficiency, resources, endurance, patience, adaptability and a positive perspective on challenges are the cornerstone values to achieving success. Guard these eight values and you are on your way to a winning journey, because 'it'll' be these core principles that support your vision and action.
FAQ's:
Q1. Does flood insurance cover damage caused by flooding?
A1. Yes, flood insurance covers damage caused by flooding.
Q2. What kind of damage does flood insurance cover?
A2. Flood insurance covers damage to your property caused by flooding, such as water damage, structural damage, and other related damage.
Q3. Is flood insurance worth it?
A3. Yes, flood insurance is worth it as it can help protect your property from damage caused by flooding.
Q4. How much does flood insurance cost?
A4. The cost of flood insurance depends on the location of your property and the amount of coverage you need.
Q5. Does flood insurance cover mold damage?
A5. Yes, flood insurance can cover mold damage caused by flooding.
Q6. Does flood insurance cover sewer backup?
A6. Yes, flood insurance can cover damage caused by sewer backup due to flooding.
Q7. Is flood insurance required?
A7. It depends on your location. In some areas, flood insurance is required, while in other areas it is not. It is best to check with your local government to see if it is required in your area.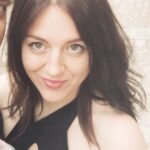 Aleksandra, a leading Insurance Risk Analyst with a wealth of experience, specializes in evaluating and managing potential insurance risks. Her expertise lies in crafting strategies that optimize coverage while minimizing vulnerabilities. Through this platform, Aleksandra provides readers with invaluable insights, helping them make well-informed insurance choices in a dynamic market landscape.