Understanding Mobile Home Insurance
Ah, mobile home insurance! It's a bit of a hot potato – a topic that's often misunderstood. To cut the mustard, it's vital to peel back the layers and understand the ins and outs of it. Like an umbrella on a rainy day, mobile home insurance provides coverage that shields your mobile or manufactured home, just like standard homeowners insurance does for a brick-and-mortar house. Among other things, it covers damages to the structure of your mobile home and personal property, offering a peaceful night's rest knowing your home and belongings are protected.
The cost of mobile home insurance isn't set in stone since every insurer considers different factors when determining your insurance coverage. For instance, while Geico may focus on structural features, Assurant might lend more weight to whether your home is in a high-risk flood area. And speaking of water, flood damage is often an unexpected curveball; a standard mobile home policy doesn't cover it. Thus, you might want to consider buying flood insurance for that additional layer of protection.
Now, listen up folks, we're about to break down the coverage options for you:
Personal Property: covers everything from the lounge set to the refrigerator if they're damaged by a cause like fire, theft, or vandalism.

Liability coverage: comes to the rescue if someone is injured on your property, even offering compensation for pain and suffering to boot!

Damage to your Mobile Home: takes care of repair or replacement costs if your home is damaged by, say, fire or accidental damage.

Optional Coverage: like the cherry on top, this allows you to customize your policy to fit your unique insurance needs. You can add coverage for water leaks, accidental damage, and more.
So, before you snug in your manufactured home enjoying the sunset, make sure to compare rates from different insurance companies and have your coverage limits checked by a professional; you need the right one to insure your mobile home. It might be a bit of fuss, but it's certainly worth the hustle for peace of mind, isn't it? Without a shadow of a doubt, the right mobile home insurance policy is your ticket to financial protection against unexpected mishaps and accidents.
The Distinction Between Mobile Homes, Manufactured Homes and Modular Homes
Ah, bless your heart, don't you just find confusing the distinction between mobile homes, manufactured homes, and modular homes? Well, pull up a chair, and let's delve into the nitty-gritty. Mobile homes, known as 'manufactured' in today's jargon, are like cats with nine lives, in the sense that they've undergone a lot of transformations over the decades. Typically, the term 'mobile home' is used for homes built before 1976. After that, they're referred to as 'manufactured homes'. Like night and day, there's a world of difference, particularly in regards to how they're built, codes they must adhere to, and the sort of insurance you need. A manufactured home, for instance, usually requires manufactured home insurance rather than a standard homeowners insurance policy. This policy's not just for show—it comes with solid coverages that pay for accidental damage to the structure of your home, replace your home in the event of a total disaster, and protect your personal belongings from theft or vandalism.
But wait, hold your horses! We've got a third contender on the horizon—the modular home. Modular homes are often mistaken for their manufactured cousins, but wading through this muddle reveals their own unique attributes. Manufactured and modular may rhyme, but that's as far as the similarities go. These homes are known as sticks and bricks, built offsite, like manufactured homes, but here's the rub: they're perched on a permanent foundation, unlike their mobile counterparts. Modular homes are typically covered under a like regular homeowners insurance, and yes, there may be a slight difference in the cost. The mobile home insurance cost can be higher, considering the additional risks associated with the mobility aspect of these homes. Now, let's bust some myths:
Not all companies offer mobile home insurance, but some that do cover specific causes of loss.

Mobile and manufactured homes must have insurance under federal law if there's a mortgage on the home. 
But wait, there's more! Let's say, hypothetically, your manufactured home is in transit, then this is where it gets tricky. Standard policies don't typically cover damage caused during transit, a potential curveball for manufactured or mobile homeowners. But don't worry, dear reader, because coverage for your home while it's finding its way to its spot in the mobile home community can be added on to some policies. Be sure to ask about this when getting an insurance quote to avoid waking up on the wrong side of the bed one morning. Remember, these tidbits are meant as general information to help you understand the different policies available. Always check with your insurance provider to ensure you've got all your ducks in a row. Whether it's auto insurance, home coverage, or insuring your mobile castle, protect yourself, protect your home, and stay covered.
Home Insurance Policy For Mobile Or Manufactured Home
Well folks, don't just sit on your porch and read the paper. In today's toss-up world, your mobile or manufactured homes – yes, they're also known as manufactured houses – desperately need insurance cover, just like any other home! It's a no-brainer; you never know when lady luck might kick up her heels and casual vandalism or a natural calamity might cause damage to your home. Yowza! Wouldn't it be nice to repair or replace the damaged bits without worrying about out-of-pocket expenses? That's where mobile home insurance covers steps in with a helpful sigh of relief.
Now, if you're scratching your head and wondering, "What's the difference between a mobile home and a manufactured home?", it's all about semantics and standards going by. Manufactured home policies are often similar to traditional homeowners policies, but, erm, here's the kicker – some policies don't cover certain risks unique to mobile and manufactured homes. For instance, they typically require specific coverage for damages or injuries caused by movement since these homes can be towed. Oh, and don't forget the mortgage company's interest in your home. They tend to be a stickler for details and usually required by law to ensure your home is insured.
The average cost of your mobile home insurance varies depending on the value of the home, its location, and the policy limits. 

Most mobile and manufactured home policies may cover property damage from perils like fire, theft, and natural disasters. 

These policies also might help you find financial protection against liability for accidents that damage other properties or hurt someone else.
All in all, it's crucial to fish around, understand your options, and secure an insurance policy that ticks all the boxes to keep your beloved home and your wallet safe from potential mishaps. After all, a miss is as good as a mile in matters of financial security.
Evaluating Insurance Companies for Mobile Home Insurance Coverage
Well, hold on to your hats folks, because when it comes to sussing out insurance companies for mobile home insurance coverage, it's not a walk in the park. Tailing after the right insurance coverage for your charming little manufactured or mobile home is akin to hunting for a needle in a haystack, but boy, once you get it, it's smoother than a gravy sandwich.
First thing's first, it's a prime monkey's job to evaluate the prospective insurance companies. It's a whole lot like dating, you know, you need to do your homework before you jump in with both feet. You've got to dig deep and scout out the financial solvency of the company, it's as clear as day, that's one item you don't want to sweep under the rug! Affordability and coverage levels are the other hot potatoes that need to be sized up, are they worth their salt, or just another one hit wonder? Last but not least, you need to ride the internet waves to fish out any negative customer reviews or pending cases. Remember folks; in this game, the devil's in the details.
Financial Stability: Is the company rolling in dough or skating on thin ice?

Affordability and Coverage Levels: Are the premiums a steal or highway robbery?

Customer Feedback: Are they angels or shylocks?
But wait, there's more! Also, cast an eye over the insurance companies that your mortgage company vouches for. They've seen it all, weathered many a storm, and their word might just be worth its weight in gold. So, without further ado, get your ducks in a row and dive headfirst into the hunt for the perfect insurance coverage and remember, when it rains, it pours, so best to be well-covered!
Conclusion
In today's rapidly evolving housing market, a manufactured or mobile home has emerged as a valuable investment choice for many. Often more affordable than traditional houses, these homes provide flexible location opportunities. However, it is essential to understand the often elaborate financing process behind these purchases. A mortgage company plays a pivotal role in this journey. The relationship between a purchaser and a mortgage company is an integral aspect of acquiring a mobile home. Mortgage companies offer various finance options to help you meet your goal of owning a home, and they are equipped to guide you through the maze of rates, terms, and conditions attached to your manufactured home mortgage. They provide valuable advice on the range of loans that might be suitable for you, thereby simplifying your decision-making process.
In conclusion, owning a manufactured or mobile home can be a cost-effective and flexible housing option. However, navigating the mortgage process can be challenging. Engaging with a reputable mortgage company can significantly simplify this process by providing expert knowledge and guidance on financing options. So, whether you are a first-time home buyer or looking to invest in additional property, considering a manufactured or mobile home and partnering with a dependable mortgage company could be the perfect solution.
FAQ's:
Q1. What is mobile home insurance?
A1. Mobile home insurance is a type of insurance that provides coverage for manufactured or mobile homes.
Q2. Is mobile home insurance required by a mortgage company?
A2. Yes, most mortgage companies require mobile home insurance to protect their investment in the manufactured or mobile home.
Q3. What does mobile home insurance cover?
A3. Mobile home insurance typically covers damage to the home caused by fire, wind, hail, lightning, and other perils. It may also cover personal property and liability.
Q4. How much does mobile home insurance cost?
A4. The cost of mobile home insurance varies depending on the coverage limits and the location of the home.
Q5. Is mobile home insurance the same as homeowners insurance?
A5. No, mobile home insurance is specifically designed for manufactured or mobile homes, while homeowners insurance is designed for traditional stick-built homes.
Q6. Does mobile home insurance cover the structure of the home?
A6. Yes, mobile home insurance typically covers the structure of the home, including the roof, walls, and other components.
Q7. Does mobile home insurance cover personal property?
A7. Yes, mobile home insurance typically covers personal property, such as furniture, electronics, and clothing.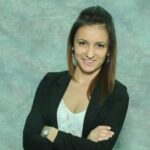 Sanela is a seasoned insurance expert with over 10 years of experience in the industry. Holding the title of Chief Insurance Analyst, he has a deep understanding of policy intricacies and market trends. Sanela's passion lies in educating consumers about smart insurance choices, and he's delighted to share his insights.