Understanding Kidnap and Ransom Insurance
Well, let's dive right in, shall we? Kidnap and ransom insurance, colloquially known as K&R insurance, is a unique type of coverage designed as a helping hand in times of deep water. Call it a lifesaver if you will, for individuals put in the nail-biting situation of kidnapping or wrongful detention. Think of the unfortunate individuals traveling to high-risk areas or even employees who frequently travel abroad for work. This insurance could very well come into play. It's designed to help protect you or your company against the financial loss from a ransom demand, in the unfortunate event of a kidnapping or the like. So, what does this type of insurance cover, you might ask? Loads, mate! K&R policies commonly include coverage for monies paid to informants, extortion amounts, and travel expenses. Heck, they also often cover the costs linked to negotiating the release of the kidnapped individual, a negotiator if you may. It's not just about the sheer ransom amount – K&R insurance also addresses ancillary expenses incurred in the process of crisis management. This includes Costs associated with public relations to manage any potential reputational damage.- Lawsuits against the company as a result of the incident.- Funeral expenses, in the off chance that things go south.
Psychological counseling for the victims and access to security experts for advice and assistance are also in the bag. Not to mention, covered by kidnap and ransom insurance are wrongful detention and hijacking, evacuation, and in some cases, even wrongful detention or extortion insurance. In essence, the nitty-gritty of this specific type of insurance serves to tailor coverage to meet the specific risks associated with traveling to certain potentially dangerous areas while offering peace of mind. Pretty cool, right?
How Does Ransom Insurance Work?
Here's a lowdown on ransom insurance for you. Now, imagine this! You're an American business executive caught in a second-tier city overseas, and bang! Out of nowhere, kidnappers have got you and are demanding a ransom. It's a horrifying scenario, isn't it? But thank God for Kidnap and Ransom (K&R) insurance policies. They provide a knight in shining armor when you need it most. Essentially, ransom insurance policies provide coverage for the nightmarish eventualities that are the bread and butter of extortionists and kidnappers. Picture the hundreds of thousands or even millions of dollars demanded by these baddies! Kidnap and ransom policies ensure you're not left high and dry; they help manage these risks by covering such enormous costs. So, if you're planning to roam around places that raise a travel advisory alert, always remember, "Better safe than sorry". Go on and purchase K&R insurance.
Now, you may be wondering, "what exactly does this coverage include, hmm?" Let's break it down for you. Like any insurance plan, K&R coverage varies. It depends on the type of insurance coverage you opt for. But typically, insurance protects you against not just the plain old loss of ransom. Policies cover a gamut of associated expenses that could make your wallet weep. This could include public relation expenses, the loss of income that might result from kidnapping, and even travel insurance to get you home safe and sound. Wait, it gets better! Policies also cover the costs of negotiations; you know, those tense back-and-forths with the kidnapper. And let's not forget, coverage for the fees of risk management experts. After all, negotiating with kidnappers or extortionists is not a job for the faint-hearted! The insurance provides a shield here too. But remember, it's like 'Fight Club'; never tell anyone you have a kidnap insurance. The cardinal rule is to keep mum about it. Corporate insurance policies, ransom insurance policies, and international programs often propose this discreetness. Whether it's brief trips or extended stays, thousands of people are kidnapped each year around the world. So, for all you globetrotters zipping around the U.S or elsewhere, remember to buy kidnapping insurance to protect yourselves against fraudulent claims.
Consider Getting Kidnap and Ransom Insurance: Reasons and Benefits
Well, who's to say it can't happen to you, mate? Honestly, if you're bobbing about in international waters or strutting around in high risk areas, you may want to seriously consider getting kidnap and ransom insurance. I mean, for goodness' sake, they don't call it a 'sticky wicket' for nothing! This type of insurance, known to the 'in crowd' as K&R insurance, is not just a fancy addition to your protection portfolio, it's a necessity. I'm sure you're thinking, "What on earth, kidnap insurance?" But, let's face it, you can't keep your head in the sand and ignore the hard truths! Now, let's jump right in. What in the name of Big Ben does K&R insurance actually do? Simply put, kidnap and ransom coverage steps in when you're in a pickle – it helps foot the bill if, perish the thought, a ransom claim is made following a kidnapping or extortion attempt. No kidding Brad, it's a real lifesaver! This policy typically offers reimbursement for ransom payment, negotiation costs, and even some medical and psychiatric expenses. Not to beat a dead horse, but this insurance might sound like a luxury, but when you're in the thick of it, it's worth its weight in gold. Here are some reasons you'd want to give it a whirl You often travel to areas where the State Department cautions Americans to avoid.- Your business requires you to send employees who might find themselves up a creek without a paddle in tricky regions.- You want to protect yourself against fraudulent kidnapping claims.  So, remember, avoiding traveling to risky places can only get you so far. It's high time you consider purchasing K&R insurance to provide an extra layer of security against the unexpected. We live in a world full of uncertainties; don't find yourself caught with your pants down – be prepared!
Who is Covered by Kidnap and Ransom Insurance?
Well, kidnap and ransom insurance, or as some folks like shorthand it, K&R insurance, she's not a picky old hag about who she'll protect. From you and me, to the bigwig CEO down the block, right down to the office stooge that keeps mistaking the trash can for the paper shredder, we're all covered. Of course, that's on condition we've the foresight, or plain old paranoia, to snap up a policy. It's the classic smorgasbord deal here, folks. You see, contrary to the tall tales sung around the water cooler, K&R insurance protects more than just the chattering elite, jet-hopping around the globe. It's not uncommon for regular Joe Americans to avoid counting their chickens before they've hatched, and protect themselves against fraudulent scams, kidnapping, and extortion. There's no shortage of swindlers ready to fluff your pillow while they pick your pockets, after all. Individuals who travel frequently, or reside in high-risk areas often purchase these policies as a safety net. To cut through the jargon K&R insurance protects anyone, from blue-collar workers to top-tier executives.- It can be an intelligent move for Americans to avoid unnecessary risks.- The insurance offers protection against fraudulent acts, kidnapping, and extortion.- Those who often find themselves in dicey parts of the world, are particularly prone to snapping up such policies. No need to toss and turn at night!
Conclusion
In conclusion, K&R insurance protects individuals desiring to safeguard their personal security and finances. With the increasing scope of unpredictable threats in today's society, many Americans aim to avoid becoming victims of unfortunate circumstances, particularly involving fraudulent activities. People often purchase insurance plans as a strategic measure to protect themselves against fraudulent schemes, which come in numerous forms and can cause significant financial damage. Importantly, K&R (kidnap and ransom) insurance is witnessing growing demand due to its specific coverage against incidents of kidnapping and extortion. These alarming incidents, despite their relatively low frequency, possess the potential to impose hefty financial losses and psychological distress. K&R insurance acts as a crucial safety net in such situations, providing financial protection and much-needed support during a harrowing experience. Overall, by purchasing insurance plans like K&R, American citizens can safeguard their well-being and financial stability amid growing uncertainties, thus ensuring a greater sense of security.
FAQ's:
Q1. What is kidnap and ransom insurance?
A1. Kidnap and ransom insurance, also known as K&R insurance, is a type of insurance policy that protects individuals and organizations from the financial losses associated with kidnapping and extortion.
Q2. How does K&R insurance protect Americans?
A2. K&R insurance protects Americans from the financial losses associated with kidnapping and extortion, allowing them to avoid the financial burden of such events.
Q3. How can individuals protect themselves against fraudulent kidnapping and extortion?
A3. Individuals can protect themselves against fraudulent kidnapping and extortion by often purchasing K&R insurance, which provides financial protection in the event of such occurrences.
Q4. What types of organizations often purchase K&R insurance?
A4. Organizations such as corporations, non-profits, and educational institutions often purchase K&R insurance to protect themselves from the financial losses associated with kidnapping and extortion.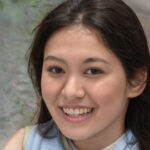 Khubon has been guiding clients through the complexities of various insurance policies. With his vast knowledge and hands-on experience, Khubon is dedicated to helping individuals and businesses make informed insurance decisions. Through this site, she shares valuable insights and expertise to demystify the world of insurance for readers.