Introduction to Worker's Compensation Insurance Terms
Oh boy, dipping our toes into the world of workers' compensation insurance may be perplexing at first, but don't worry, we'll sort this out together. Indeed, even for seasoned players in the field, it can quickly become a misguided mishmash of legal jargon, complex phrases, and interminable strings of impenetrable terminology. That's why, every nut and bolt from compensation claims to premiums, disability to vocational rehabilitation services, needs to be poked and prodded, turned over and scrutinized, in order to fully grasp the rusty idiosyncrasies of this essential kind of insurance.
Say, for instance, an unlucky employee takes a tumble at the workplace, picks up an unwelcome work-related injury or, heaven forbid, illness. It's at this juncture that the employer, with their trusty insurance carrier strapped on their side, steps in swiftly and makes good use of their workers' compensation policy. The injured worker then receives either a monetary compensation benefit, to supplement the wage they're missing out on, or medically necessary health care managed by approved health care providers. In some cases, the injured employee may kick up a fuss, dispute the treatment plan suggested, or just downright refuse to return to work. In such instances, department of labor or division of workers' compensation, with their armory of laws and administrative processes, step in to mediate and, hopefully, smooth out the wrinkles. Here's a peek into some of the more elusive terms within the insurance glossary:
Permanent Disability: A serious impairment occurring due to the work-related injury, that restricts the employee's ability to perform their job duties.

2. Compensation Payments: Money paid to the injured employee in place of their regular wage.

3. Self-Insured: Employers who handle occupational risks themselves, rather than paying premiums to insurance companies.

4. DWC (Division of Workers' Compensation): Part of the Department of Insurance assigned to administer the compensation system and help resolve disputes.
Right, so pull up a chair, grab a cuppa and your favorite reading specs, 'cause we're about to dive headlong into the swirling currents of workers' compensation insurance. After all, ladies and gents, knowledge is power, and I say, let's get powered up!
The Basics of Worker's Compensation Insurance 
Well, let's shoot the breeze on worker's compensation insurance, alright? It's a kind of insurance that every employer must have in their deck to ensure coverage for employees who might fish out a work-related injury or illness from the job hat. There's a gamut of things this policy covers – wages lost during a period of disability, medical treatment, the care and rehabilitation needed for recovery, and in unfortunate instances where an employee kicks the bucket due to a work-related accident, it provides death benefits to their dependents. Now this isn't just saying the cat's pajamas – the compensation laws mandate this, and administrative law oversees its enforcement.
Hang on to your hats, here are a few more details! In the event of a compensable injury or illness, the insurer, usually an insurance company but sometimes the employer too if they're self-insured, swings into action. The employee is given medical services and is sometimes entitled to supplemental benefits, while disability payments may take the form of two-thirds of the average weekly earnings. Not something to whistle past the graveyard about, huh? But there's a catch – the employee must be performing their job duties at the time of the incident to qualify. Additionally, benefits for permanent impairment, such as loss of a body part, can be collected. And in the tragic case that an employee dies from a work-related injury, benefits extend to their dependent family. Now, ain't this something to chew on? These are just the basics, mind you. The complete nitty-gritty, with all its nuances and complexity, is often outlined in expansive PDF documents for informational purposes. These laws, after all, are not as easy as pie. They involve a structured legal process overseen by DWC, a body part of the U.S social security system, that resolves disputes between the injured worker and their employer. 
The Role of 'Return to Work' in Worker's Compensation Insurance
At the heart of it all, 'Return to Work' programs really do play a pivotal role in the world of Workers' Compensation insurance. Picture this – You're an employee who's suffered a nasty workplace injury while performing your job. Can't quite get your head around the matter? Just imagine the struggle, pain, medical care, and the worry about the ensuing recovery period, not to mention fretting about that ticking clock, tick-tocking away those 'first three' mandatory months – all wrapped under the auspices of your employer's Workers' Compensation Insurance policy. Bless its soul, this insurance coverage helps cut the mustard by providing financial assistance during the initial medical condition state, and yes, it does include that critical rehabilitation plan aimed to get you back on your feet. Now enter 'Return to Work' – the superstar halfway house program that's baked right into the heart of that insurance policy you're insured under. It's not penned as an entitlement, but rather a helping hand, carving out a tango of rehabilitation and re-employment. Common or 'Garden Variety' elements of the plan may include modified part-time work arrangements in the initial stage or the first 12 months, depending on your blossoming medical condition. It's all about being patient, two steps forward, one step back kind of deal. Darting straight to the nuts and bolts, here are some crucial aspects involved:
1. Employer's Responsibility: DWC, which resolves worker's injuries, chalks out that bosses must pay the premium rates, and hold the fort by providing suitable roles compatible with the worker's recovery status.
2. Employee's Role: It ain't all a bed of roses for the employee either. Every two weeks or so they need to submit a shiny, updated health status report for their workers' compensation claim to dance rhythmically along the beat. So, whether you were installing a bulb or bending wires when you had that job at the time of injury, the 'Return to Work' program is there to help and facilitate you back into the workplace, making it a cornerstone of any hunky-dory Workers' Compensation Insurance scenario. It's a package deal – comfort, compensation, and a gentle nudge back to the workplace.
The Importance of Worker's Compensation Insurance for Employers
Hey there! Let's chat about this thing called workers' compensation insurance and why it's not just important, but downright essential for employers. Now, I know when you hear "insurance," you might think it's a just another needless hoop to jump through or a devious agent out there trying to gnaw a piece from your wallet. Well! Hold your horses and lo and behold, it actually has its merits!
When an employee is performing their work tasks, and whoops! They get injured, that's where this safety net swoops in. The first three benefits are just the tip of the iceberg, but they'll give you an idea It provides medical coverage for the injured. We're talking about everything from the initial doctor's visit, through to any necessary follow-up treatments or surgeries.- It offers disability payments while the employee is unable to work. Better safe than sorry, don't ya think?- It includes liability protection for the company. In other words, it puts the kibosh on potentially catastrophic lawsuits.
Truly, it's a win-win! It creates a generous, caring work culture, which helps attract and retain top-notch talent. It's not just a compensation and workplace policy; it's an investment in the health and future of your business. So, folks, in the grand game of employ-ship – workers' compensation insurance isn't just desirable; it's as critical as a proper cup of Joe on a Monday morning.
Conclusion
In conclusion, it is clear that utilizing strategic approaches can significantly enhance work practices in a business environment. By properly employing resources and implementing innovative strategies, organizations can advance their operations and achieve targeted goals. This requires investing in staff development programs and technological advancements to ensure employees are equipped with the necessary skillsets and tools to succeed. Incorporating modern technologies is of paramount importance in the current era as it impacts business efficiency positively. Moreover, the collaboration between team members is key to boosting morale and driving productivity. Businesses should consider adopting a collaborative approach for optimal outcomes. Additionally, a strong focus on customer satisfaction can help build a sound reputation, drawing in a larger customer base, and subsequently, escalating financial performance. Therefore, coupling efficient employment of all resources along with customer-centric strategies will not only lead to higher operational output and financial growth but would also strengthen the organization's positioning in their respective market.
FAQ's:
Q1. What is worker's compensation insurance?
A1. Worker's compensation insurance is a type of insurance that provides benefits to employees who suffer a work-related injury or illness. It covers medical expenses, lost wages, and other benefits for employees who are injured or become ill due to their employment.
Q2. Who is eligible for worker's compensation benefits?
A2. Employees who suffer a work-related injury or illness are eligible for worker's compensation benefits. This includes medical expenses, lost wages, and other benefits.
Q3. What types of injuries are covered by worker's compensation insurance?
A3. Worker's compensation insurance covers any injury or illness that is caused by the employee's job or work environment. This includes physical injuries, mental or emotional injuries, and occupational diseases.
Q4. How do I file a worker's compensation claim?
A4. To file a worker's compensation claim, you must notify your employer of the injury or illness and provide medical documentation of the injury or illness. Your employer will then submit the claim to the insurance company.
Q5. What benefits are provided by worker's compensation insurance?
A5. Worker's compensation insurance provides benefits such as medical expenses, lost wages, and other benefits for employees who are injured or become ill due to their employment.
Q6. What is the difference between worker's compensation and disability insurance?
A6. Worker's compensation insurance provides benefits to employees who suffer a work-related injury or illness, while disability insurance provides benefits to employees who are unable to work due to a non-work-related injury or illness.
Q7. What happens if an employee is injured on the job?
A7. If an employee is injured on the job, they should notify their employer and provide medical documentation of the injury or illness. The employer will then submit a worker's compensation claim to the insurance company, which will provide benefits such as medical expenses, lost wages, and other benefits.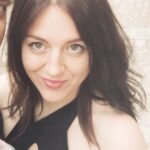 Aleksandra, a leading Insurance Risk Analyst with a wealth of experience, specializes in evaluating and managing potential insurance risks. Her expertise lies in crafting strategies that optimize coverage while minimizing vulnerabilities. Through this platform, Aleksandra provides readers with invaluable insights, helping them make well-informed insurance choices in a dynamic market landscape.