Understanding Title Insurance: What It Is and What It covers
Ah, Title Insurance, a somewhat mundane-sounding term but packed with significance, right? Picture this, you're a buyer closing in on your dream home, you've navigated the murky mortgage waters and now, just when you thought the coast was clear, your real estate agent introduces you to our friend – Title Insurance. Well, heck, stay calm! Title insurance is no thorn in your side, but rather a protective cloak, a one-time purchase meant to shield you from financial loss due to title defects. These defects in the title could be as a result of an unpaid lien, defects in the title, or claims filed against a title. They're like the hidden landmines in the real estate transaction journey that no buyer, title agent, or even the most meticulous title companies during a title search can detect. Now, I know what you're thinking – what's on the menu for title insurance coverage? Great question! Title insurance policies break down into two types of insurance: owner's title insurance and lender's title insurance. Picture it as an insurance sandwich – an owner's policy insures the buyer's interest in the property, protecting the buyer for as long as they have a stake in the property. The lender's policy, on the other hand, protects the lender's financial interests for the amount of the loan, acting like a safety net against possible title defects that might cause a title problem. Boy, there's nothing that ticks off mortgage lenders more than a bad title! Besides, since title insurance is required by most lenders, as a buyer, you may end up having to purchase a lender's title insurance policy at the same time as the owner's policy. So you see, title insurance protects against claims that weren't disclosed or discovered during the title inspection process and pays the premium to handle 'em all. Wouldn't want a title problem rearing its ugly head out of nowhere, right? Just one caveat: don't confuse homeowners insurance with title insurance—while both are types of insurance, they cover different risks, like apples, and oranges!
Who Needs Title Insurance and Why You Need to Purchase It
Whoa, buckle up and listen closely folks. You may want to sit down for this one. So, who needs title insurance, you ask? Well, anyone with a heartbeat and a dream of home sweet home, that's who. For starters, title insurance is a safety net that's crucial as bread and butter, protecting you from the risk of owning property with a flawed history. Let's say you buy a house – your sacred fortress of solitude – only to find a red flag waving in the public record down the line. You're talking defects in the title – unpaid property taxes, a lien here and there or, heaven forbid, an ex-spouse lurking in the shadows claiming part ownership. It's a right horrid nightmare that title insurance coverage can help avoid. This insurance policy protects your legal rights to possess, use and transfer the title to your property, ensuring no stormy seas rock your boat on your journey to own a piece of the world.
Now, not to muddy the waters, but there are actually two types of title insurance, see you'd be surprised the things that pop up. There's one for lenders and one for owners; think of it like a dynamic duo, each providing cover for a different slice of the pie. The lender's policy insures the lender's financial investment in the property, while the owner's title insurance policies are designed to protect you, the buyer, against claims and potential losses from problems with the title. Don't get tripped up by jargon, a defect in the title means a problem with the title to your property which you didn't know about when you bought the policy and were not expected to know about. This can range from a mere annoyance like an easement to something major like fraud or forgery in the chain of title. In simpler terms, the owner's policy provides protection against all hidden hazards that can pop up after you purchase a home and aren't covered by the initial search of the public records. A policy amount equal to the purchase price of your property is usually sufficient, but you can always boost it if you think it makes sense. The point is, without title insurance, you may as well be floating in a tempest without a lifeboat – it's literally your safe harbor. So, if you ever find yourself wondering whether to purchase title insurance, just think of it as a fail-safe to avert an impending disaster because, trust me, you don't want that drama. So, reach out to some reputable title insurance companies, get your quotes, weigh your options and then make an informed decision for yourself. The real estate settlement procedures act prohibits anyone from requiring you to use a specific title insurance provider but listen to me, kid – when you contact your title company, do your homework. They come in all sorts and sizes and not every title company can issue title insurance. You want to go with a national title company that not only can sell title insurance, but also offers the coverage title insurance policies promise. With every title, comes the peace of mind that the title insurance policy provides, protecting you from any issues that may surface in the future regarding your ownership. The bottom line is, don't skip on the title insurance – protecting your investment is as American as apple pie.
How Does Title Insurance Protect Homeowners and Lenders
Why, it's easy as pie, isn't it? Title insurance, ya see, is like a knight in shining armor for both homeowners and lenders, shielding 'em against financial loss due to defects in the title to a property. Here's how it rolls: you've got an insurance policy to protect your interests and those of your mortgage lender, just in case there's something fishy with the property's history. Picture this: you've bought a house, you think you're sitting pretty, and then – bam! – you discover a covered title problem that's been lurking in the shadows. This could be any issue that makes your house's title less than pristine, from unpaid or unknown liens right through to forgery, or even the previous owner never legally having the right to sell to you. Yep, it's enough to bring a grown man to his knees.
Now, I ain't talking mumbo jumbo here; I'm talking title insurance cover that acts as a warranty of title, shielding you from these kinds of shocks and potential financial loss. Here's what tickles me: even though the lender's policy and an owner's policy are separate, they both work hand in hand to fill in the gaps. On the one hand, the owner's policy protects their interests in the property, ensuring them against the costs involved in defending their ownership rights against covered title claims; while on the other, the lender's policy matches this peace of mind by guaranteeing the enforceability of the mortgage's lien on the property. Don't think the insurance process is a piece of cake though. Title companies search public records for any potential thorns and thistles, and your real estate agent or attorney may recommend a title insurance to protect the property for years to come. As for the hard cash, title insurance premiums are paid once, usually at closing, and it ain't the bank who foots the bill – it's the person who pays for the title insurance policy who decides the kind of protection they need. So, when it all hits the fan, having this little gem of insurance insures that, should a covered issue arise down the line, you won't be left high and dry.
Differences Between Homeowners Insurance and Title Policies
Well now, let's dive right into this. Y'know folks often get bamboozled when it comes to differentiating between homeowners insurance and title policies. On the face of it, these two can seem as similar as two peas in a pod, but scratch the surface just a bit and ding-dong! You're looking at two different kettles of fish.
You see, a homeowners insurance policy, as the name suggests, is primarily meant to protect homeowners from any physical damage to their property or possessions. The policy's got their back if a calamity like a fire or a burglary shakes things up, covering the repair or replacement costs. Conversely, a title insurance policy gets down to the nitty-gritty of ownership issues. Defects in the title? An owner's title policy's got it covered. A title insurance policy protects homeowners from any unexpected ownership claims or disputes that might rear their ugly heads long after the property purchase. This kind of policy is usually good to have for any homeowner and here's why It secures the homeowner's rights to the title of the property- It safeguards against potential legal battles (Yikes!)- The more common lender's title insurance also benefits the lender by protecting their investment in the property.
So the bottom line, folks – these two policies serve different purposes. A title insurance policy to protect your title, and homeowner's insurance to protect your physical property. And remember, it's always better to be safe than to be sorry. Don't skimp on either – they're worth their weight in gold!
Role of Title Companies in Identifying Title Defects
Ah, well, wouldn't you know it? Title companies play a pivotal role, rather like Sherlock Holmes in the world of real estate if you will; their magnifying glass closely trained on identifying defects in title. You see, every nook and cranny of a property's past needs to be meticulously scrutinized to ensure a clear title. And who better to do this detective work than the dedicated title companies! They dive headfirst into years of documents and records, ensuring there are no hidden skeletons or nasty surprises that could jeopardize the title to the property.
Title companies are the unsung heroes who work behind the scenes, ensuring that the property's past won't catch you unawares and bite you in the backside. They'll root out any inconsistencies, whether it's unresolved liens, co-owners who've vanished into thin air, or a disputed will — all of which could make your dream home turn into a real headache. What's more, these terrific title companies provide an owner's title policy for the new buyer. Covered by the policy are potential financial losses arising from issues they've found and a few they might have missed. The protection offered by this policy makes the process of home buying a little less hair-raising. Here's a little bird's eye view of what they do:
Identification of any outstanding mortgages or liens.

Rooting out unresolved ownership claims.

Detection of fraud, forgery, or inconsistencies in documents.

Ensuring there's no violation of housing and zoning codes.
In the whirlwind ride of buying a house, don't forget to tip your hat to these diligent operatives. They may not make headlines, but they sure as heck save you from unwelcome epilogues!
How to File a Claim with Your Title Insurer and Potential Financial Loss Protection
Well, let's cut to the chase. Filing a claim with your title insurer, you ask? Easy-peasy lemon squeezy! But hold your horses, there's a bit of a process involved. First things first, lay your cards on the table and send a written notice to your insurer about the issue. This sets the ball rolling on your claim. Now, don't expect everything to go off without a hitch. They'll need to complete their due diligence, so expect a bit of foot-dragging. Meanwhile, keep all your ducks in a row and gather any necessary documentation. Allegations, recorded interests, loan info – the whole nine yards!
Protection against potential financial loss? That's really the icing on the cake with title insurance, isn't it? Imagine, owning the title to the property, only to find yourself in hot water over some unresolved prior issue. Left high and dry, you bet! That's when your cunning decision to have title insurance really pays off. Title insurance provides A safeguard for your title of ownership- Shield against unanticipated legal claims- Financial protection against unforeseen property issues.
So, when the chips are down, you're covered! Not exactly fun and games, but it sure takes a load off knowing your back is covered. Pull that ace out of your sleeve and file a claim, folks! Because life's too short for unwanted financial hiccups.
Understanding Loan Policy in Relation with Title Insurance
Well, let's dive right into the nitty-gritty. Understanding loan policy in relation to title insurance can seem like a rough ride, but stick with me, folks, it's not rocket science! Title insurance protects homebuyers and lenders from potential property ownership issues because, believe it or not, your property may have had other owners in the past. This insurance ensures that you get a clear "title to the property", in other words, it confirms that you're the true owner without legal claims from others. You could be in for a pretty penny if an ousted relative of the previous owner shows up with a dated will claiming they own the house! Now, on to discussing the role of loan policy in this equation. The loan policy is pretty much the lender's security blanket. It's the lender's way of ensuring if, heavens forbid, there's an issue with the title and you can't repay the mortgage, they're not left holding the bag. It provides protection against loss if the title turns out to be flawed or if any liens or other issues rear their ugly heads. A couple of the typical scenarios it protects against are Unpaid taxes from previous owners.- Claims from divorced spouses or missing heirs.- Liens for unpaid child support or other debts. So you see mate, understanding loan policy in relation to title insurance is all about knowing the ins and outs of property titles and how insurance can keep you from running into a brick wall financially. With that clear, you're better prepared to navigate the choppy waters of real estate transactions.
Working with the Department of Insurance: Duties and Responsibilities
Working in the Department of Insurance, you'll have your hands full, and boy howdy, it's quite a ride! With a day-to-day that runs the gamut from helping citizens understand their coverage options to ensuring insurance companies are playing by the rules, working in this department requires you to wear many hats. It's not all just peas and carrots, there's high-stakes stuff too. You'll be in the thick of things, investigating complaints from policyholders and adjudicating with insurance providers if there are disputes. Hang onto your hats, because here comes the zinger – One quirky, yet pivotal responsibility is overseeing the 'title to the property' transfers for insured entities. Quite the mouthful, huh? But as dry as it sounds, making sure that the title to a property is good as gold is crucial to preventing future headaches. This typically includes Verifying the documentation.- Making sure there are no liens on the asset.
You'd be the last line of defense against fraudulent claims. Now, don't let this send you up the wall, you'd be armed with all the necessary tools and training to excel. Sure, the ride has its fair share of bumps and potholes, but at the end of the day, the satisfaction of providing crucial oversight in the world of insurance can't be beat!
Who Pays the Premium for Title Insurance?
Ah, the crux of the matter – who indeed foots the bill for the title insurance? Usually, it's the person who holds the title to the property, the one who's wanting to secure their investment, who bites the bullet and pays the premium. But hey, every now and then, you'll also find the buyer stepping up to the plate. Honestly, it all boils down to what's agreed upon during the nitty-gritty negotiations of real estate deals. Some may argue it's akin to deciding who will pick up the check after a tantalisingly delicious dinner, a moment fraught with delicate diplomacy and tact. However, wait just a second! Let's not forget that this isn't a hard and fast rule. In reality, regional customs, the power dynamics at play in the transaction, and the ever-fickle property market can all sway who ends up paying. When negotiating and finalising property contracts, the following factors could play a significant role:   
Their deep-rooted cultural norms   

The strength of their bargaining position   

The state of the local real estate market.
So, while you're navigating the sinuous and sometimes tumultuous path of property acquisitions, remember not to take it as gospel that the holder of the title to the property automatically picks up the tab for the insurance premium. It's a juggling act, folks, and like any good circus performance, it's all about the balancing act and comic timing.
Conclusion
In conclusion, the acquisition of a "title to the property" is an essential element for anyone seeking to secure ownership rights over a property. This legal document plays a vital role as it shows the ownership rights of the property, the history of past ownership, and any liens or outstanding claims on it. A title to the property further provides invaluable protection to the property owner against potential disputes regarding the property's ownership. It forms a comprehensive and legally binding record of a property's ownership from its original allocation to its current position. Besides, it facilitates the smooth and transparent transfer of property rights from one owner to another, thus ensuring a safe and secure property transaction process. This summary encapsulates the fundamental importance and practical bearings of the title to the property in managing and transferring real estate assets.
FAQ's:
Q1. What is title to the property?
A1. Title to the property is the legal right to own, use, and possess a piece of real estate.
Q2. What is title insurance?
A2. Title insurance is a type of insurance that protects the owner of a property from any losses or damages that may arise from disputes over the title to the property.
Q3. What is a title search?
A3. A title search is a process of researching the history of a property to ensure that the title is valid and that there are no outstanding claims or liens against the property.
Q4. What is a title company?
A4. A title company is a business that specializes in researching and verifying the title to a property.
Q5. What is a title deed?
A5. A title deed is a legal document that proves ownership of a property.
Q6. What is a title policy?
A6. A title policy is an insurance policy that protects the owner of a property from any losses or damages that may arise from disputes over the title to the property.
Q7. What is a title abstract?
A7. A title abstract is a summary of the title history of a property, including any liens, mortgages, or other claims against the property.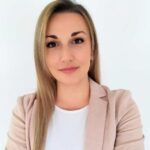 Nina with years of experience under her belt, excels in tailoring coverage solutions for both individuals and businesses. With a keen eye for detail and a deep understanding of the insurance landscape, Nina is passionate about ensuring her clients are well-protected. On this site, she offers her seasoned perspectives and insights to help readers navigate the often intricate world of insurance.