Introduction: Basic understanding of RV Insurance Terms
Well, folks, getting to first base on RV insurance terms can seem like a ball of wax. So let's unearth the lid and pick apart some essentials. Trust me, an RV insurance cover ain't just chin music. It's a safeguard, an invisible fortress around your RV, your home on wheels, providing protection against the unpredictable. Whether you're a full-time RVer or stepping into the silver screen of wilderness for the weekend, RV insurance policy is as crucial as car insurance. Let's dig a wee bit deeper, shall we?
First on the list is 'liability coverage,' a big deal in the world of insurance. It usually includes bodily injury and property damage. So if your motorhome horseplays into another vehicle, causing a fender-bender or worse, it's the liability insurance that steps in like a knight in shining armor. But hold onto your hats, it probably won't cover damage to your RV or your property, and that's where collision coverage swoops in. Yikes, your RV can take a lot of damage, from collision to hailstones coming down like cannonballs. To cover such types of damage, you'll want to consider 'comprehensive and collision coverage'. On the flip side, you've got 'full coverage,' Billy Big Boots of RV coverage, so to speak. Got a brand-new RV? Full coverage would cover total loss replacement, aside from offering roadside assistance if you need to tow your RV, and even emergency expense coverage for those 'darn it' moments when the midnight oil refuses to light. However, there are as many insurance policies out there as stars in the sky, so it's key to know which variety of coverage helps and what you want from your RV insurance plan. Insurance companies offer a smorgasbord of additional coverage to suit the nature and frequency of how you use your RV. For instance, a travel trailer that's being towed behind a vehicle may call for a different type of RV cover in comparison to a dedicated motorhome. Full-timers might also look into 'full-time RV insurance' which may include personal liability, similar to what renters insurance provides. Moreover, vacation liability and personal effects coverage should be a part of your insurance burlesque if you're turning your RV into a temporary vacation property. In a nutshell, you need to purchase a policy that will cover a wide range of contingencies. However, remember that the RV insurance cost can be a kicker, and your budget might want to shoo it away. However, a little chin-wag with an insurance agent can help steer you through the choices, ensuring you can balance the coverage you want with how much RV insurance costs. After all, damage caused can sometimes cost as much as the Queen's crown, and it's better to have a thing than need it!
Understanding RV Insurance Cover: The Essentials for Your RVs
Goodness me, RV Insurance can feel like stepping on a mine field, can't it? When it comes to safeguarding your motorhomes or travel trailer, the coverage types and requirements can feel overwhelming. Well, buckle up, because we're going to embark on a journey, breaking down the "need to know about RV insurance" into digestible, manageable chunks.
First things first, all RV owners should be familiar with liability coverage. This insurance protects you in case of an accident by covering damages to the other party's vehicle or bodily injury liability. Now, don't mix up this with auto insurance. While your auto policy may cover the tow vehicle, it does not automatically translate to full-time coverage for your RV. We're talking about a beast of a different nature here! And speaking of full-time RV insurance, if you live in your RV, your coverage needs will be somewhat similar to a homeowner's policy. Not only does this include coverage for the RV itself, it often features loss assessment coverage and uninsured or underinsured motorist coverage for your peace of mind. Though you may not need all the bells and whistles for occasional use of your RV, it's better to carry full coverage when your motorhome is your primary residence to avoid an insurance claim nightmare down the line.
Now, let's dive deep into the murky waters of comprehensive and collision coverage. Put simply, collision coverage takes care of your damaged RV if you have an unfortunate encounter with another vehicle or a stationary object, while comprehensive coverage will pay for the damage related to other factors like weather, vandalism or theft. Keep in mind that with these two fellows, your insurer will only pay up to the actual cash value of your RV unless you buy 'agreed value coverage'. This type of coverage pays out an agreed upon amount in the event of a total loss, regardless of the RV's market value. While each policy will cover different types of damage, one important element of insurance for an RV is the model year, with newer and brand-new RVs often requiring more comprehensive policies. Remember, when it comes to understanding RV policies and selecting the right coverage options, it's important to consider how you plan to use your RV, may it be full-time or part-time.
To wrap things up, vacation liability coverage should be on every RV owner's radar. This coverage may come to your rescue if an accident occurs while your RV is used as a temporary vacation residence. So, whether you're a seasoned full-time RVer or a weekend warrior making waves in the world of RV sales, it's essential to understand the different types of coverage available. After all, your RV is not just a vehicle, it's your home on wheels. Take it from me, you'll say 'Hallelujah!' when you've got the insurance required to protect your beloved roving abode.
Importance of Liability Insurance: Ensuring Emergency Expense and Collision Coverage
Well folks, let's look at liability insurance as the undisputed champion of financial security when you're ready to hitch up and hit the open road with your shiny, brand-new RV. This essential coverage is more than just another checkbox to tick; it's an iron-clad safeguard that provides peace of mind faster than a hot knife through butter. Now, I know you don't need to be a rocket scientist to fathom just how critical having emergency expense and collision coverage can be when the rubber meets the road. Without beating around the bush, it helps protect you from the potentially crippling financial repercussions of an accident, offering a financial lifeboat in stormy waters.
Liability insurance, in all its glory, is an investment every owner of a motorhome or travel trailer should seriously consider. Here's the long and short of it: this coverage is usually bundled with collision and comprehensive coverage — talk about hitting two birds with one stone! This combo deal ensures that you are covered for both at-fault accidents and non-collision related damages such as fire, theft or falling objects. So, if you use your RV more frequently than a hen lays eggs, chances are you'll find this beneficial. Then there's agreed value coverage, a darling few understand properly. Basically, it's a way to ensure you're not left holding the bag if your RV incurs a total loss. It allows you to buy coverage that mirrors the total cost of your RV, as opposed to its dwindling market value due to depreciation. Well, isn't that something to write home about!
Additional Coverage Considerations: Evaluating the Need to Insure Your Camper
Well, well, well! Here you are, proud owner of a spanking brand new RV, just raring to take it for a spin. But hold your horses there, before you go gallivanting into the sunset, have you considered protecting your investment adequately? Oh yes! When you're springing for a significant purchase like an RV, the importance of insurances can't be underestimated. But, here's the pickle – it's not just about getting any old insurance policy, it's about evaluating the need to insure your camper with additional coverage considerations. In the cold, hard world, your RV is exposed to risks like theft, damage from an accident, Mother Nature's wrath, or just simple wear and tear. Plus, God forbid, what if somebody trips and falls while leaving the kitchen area of your RV? All you've got to show for it then is a lawsuit that's hotter than a jalapeno. So, when you're looking to truly protect your RV, you'd better include some or all of these additional coverage riders:
Personal Liability: This covers bodily injury and property damage.

Collision Coverage: Covers your RV for repair or replacement if it's involved in an accident with other vehicles.

Comprehensive Coverage: Protects you from damages caused due to non-collision-related incidents like fire, theft, vandalism, falling objects, and more.
Sure, standard insurance coverage will cover some bases, but it won't hit a home run in protecting you against all potential risks, hence the need for additional coverage. So, take a gander at your policy, considering all the ways in which you, budding roadster, are going to use your RV, it's a small price to pay for peace of mind. Trust me, no one ever regretted being over-prepared.
Understanding RV Insurance Coverage: What to do When Your RV is Totaled
Taking a gander at RV insurance coverage, let me tell you, it's not exactly your run-of-the-mill car coverage. Oh no, sir! It's a unique beast altogether. So, let's say you've had a run of bad luck, and your precious RV is totaled. The question dances around in your mind: what on earth do you do?
Take a deep breath, count to ten, and remember this golden nugget of wisdom: knowing your coverage inside out – that's the key! Don't find yourself high and dry without the right protection. Just think about all those memories you've made, heading down the road less traveled, using your RV as I use my coffee on a Monday morning – too often to mention! Your insurance should have Collision coverage: To manage those heart-stopping moments when another vehicle takes a liking to your RV.- Comprehensive coverage: Dealing with everything else – from hail stones giving your RV a pummeling or a leap into your path by Bambi's cousin.- Contents coverage: Protecting everything inside your mobile home away from home.
So, stay ahead of the game, folks. Arm yourself with the right information to avoid any future grief! Isn't prevention better than cure, after all? Ensure your RV is covered against all surprises that life on the open road can throw at you.
Conclusion
Sure, I'd be glad to assist you, but it seems like certain pertinent details needed to prepare the summary/conclusion are missing. You have specifically mentioned the phrase "use their rv", however, further information regarding the context or topic where these words should be included are not provided. Are we talking about a fictional story, a research paper, an event, or some other specific situation? Additionally, the terms that need to be included in the summary have not been listed. Could you please provide more context or details so I can assist you more accurately?
FAQ's:
Q1. What is RV insurance?
A1. RV insurance is a type of insurance that provides coverage for recreational vehicles such as motorhomes, travel trailers, and fifth wheels. It helps protect your RV and its contents in the event of an accident, theft, or other unexpected event.
Q2. What does RV insurance cover?
A2. RV insurance typically covers damage to your RV, its contents, and liability for any injuries or property damage caused by you or your RV. It may also cover additional living expenses if your RV is damaged and you need to stay in a hotel or rental property.
Q3. How much does RV insurance cost?
A3. The cost of RV insurance depends on a variety of factors, including the type of RV you own, the coverage you choose, and the deductible you select. Generally, RV insurance costs between $500 and $2,000 per year.
Q4. What is the difference between RV insurance and auto insurance?
A4. RV insurance is specifically designed to cover recreational vehicles, while auto insurance is designed to cover cars and trucks. RV insurance typically covers more than auto insurance, including items such as personal belongings, awnings, and satellite dishes.
Q5. Is RV insurance required?
A5. RV insurance is not required in all states, but it is recommended. Even if it is not required, it is a good idea to have RV insurance to protect your RV and its contents in the event of an accident or other unexpected event.
Q6. Does RV insurance cover towing?
A6. Yes, some RV insurance policies may cover towing costs if your RV is damaged and needs to be towed to a repair shop.
Q7. Does RV insurance cover use of their RV?
A7. Yes, some RV insurance policies may cover the use of your RV, including rental fees and other expenses associated with using your RV.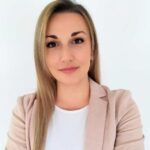 Nina with years of experience under her belt, excels in tailoring coverage solutions for both individuals and businesses. With a keen eye for detail and a deep understanding of the insurance landscape, Nina is passionate about ensuring her clients are well-protected. On this site, she offers her seasoned perspectives and insights to help readers navigate the often intricate world of insurance.