Defining Key Flood Insurance Policies Terms
Understanding flood insurance policies can be complex, but knowing key terms can help simplify the process. Flood insurance is a specific type of policy that covers property damage caused by flooding, which isn't typically covered under standard homeowners insurance. The National Flood Insurance Program (NFIP) provides most flood insurance coverage in the United States, offering protection against different types of flood damage.

One essential term to understand is "flood zone." This refers to geographic areas identified by NFIP as having varying levels of risk for floods. These zones are categorized based on historical and geographical data related to flooding incidents. Your property's location within these zones can significantly impact your eligibility and premiums when you purchase flood insurance.

Another crucial term is 'insurance agent.' They are licensed professionals who sell and manage insurance policies including those offered through NFIP. An agent helps you understand what your flood insurance coverage includes and excludes before purchasing it so that you're adequately protected from potential financial loss due to flood damage. It's important to work closely with an agent when deciding whether or not to purchase this specialized form of coverage for your home or business premises.
Flood Insurance: A Comprehensive Glossary
Understanding flood insurance can be challenging, especially when trying to navigate the terminology used in policies. One of these terms is 'mortgage.' It's a loan from a bank or financial institution that helps individuals purchase their homes. In relation to flood insurance, if you have a mortgage on your home and live in an area with high flood risk, your lender may require you to have this type of coverage.

Another key term is 'homeowners insurance.' This policy protects homeowners against damages caused by various perils like fire, theft, and wind but it typically does not cover flooding events. That's where flood insurance comes into play. Flood insurance offers two types: building property coverage and contents coverage. While the former covers damage to the structure of your home up to $250,000 under NFIP policies (National Flood Insurance Program), contents coverage insures personal belongings inside the house up to $100,000.

The federal emergency management agency (FEMA) plays an integral role in managing NFIP policies which are designed specifically for protection against damages resulting from a flood event. FEMA maps out areas based on their level of flood risk which subsequently impacts premium rates for homeowners residing there. The higher the perceived risk of flooding according to FEMA's guidelines, the larger will be the premium amount that homeowner needs to pay for adequate protection.
Home Insurance versus Flood Insurance: Know the Differences
Home insurance and flood insurance are two distinct types of coverage that serve different purposes. Home insurance typically covers a wide range of potential damages to your property, such as those caused by fire, theft or certain natural disasters. However, it's important to note that most standard home insurance policies do not cover damage caused by flooding. This is where flood insurance comes into play.

Flood insurance is specifically designed to protect policyholders from the financial impact of flooding. It's often required for homes located in federally designated flood zones or high-risk areas known as floodplains. Flood Insurance is provided through the National Flood Insurance Program (NFIP), which offers coverage for both building property and personal belongings damaged due to floods.

One key difference between these two forms of coverage lies in their waiting periods before they take effect after purchase. Most home insurers will offer immediate protection once the policyholder makes an initial payment; however, NFIP flood policies have a 30-day waiting period unless the policy is purchased in connection with making, increasing, extending or renewing a loan. Understanding these differences can help homeowners make informed decisions about what type of coverage best suits their needs while living in areas prone to water damage risks.
What is the National Flood Insurance Program (NFIP)?
The National Flood Insurance Program (NFIP) is a federal initiative established by the U.S. Congress in 1968 to aid homeowners living in areas prone to floods. This program was created as a response to the lack of support from insurance companies, who often found it too costly and risky to offer flood insurance policies due to the potential for catastrophic losses due to natural disasters such as hurricanes or heavy rainfall events causing levee breaches. The NFIP aims at reducing the impact of flooding on private and public structures by providing affordable insurance for property owners, renters, and businesses.

Flood insurance is a type of coverage distinct from home insurance; while home insurance typically covers damage caused by incidents like fire or theft, it does not usually cover damages caused by heavy rain or flooding. As such, many people living in high-risk flood zones rely heavily on NFIP for protection against potential losses due to water damage. The program works with over 50 private sector insurance companies that sell and service these policies on behalf of the federal government.

The cost of these flood insurance policies varies depending upon several factors including location, building characteristics, and level of risk. Specifically designed rating maps are used which take into account historical data regarding past floods along with other environmental considerations when determining flood insurance rates. Despite this complexity however, one key advantage offered through NFIP is that unlike traditional insurers who may increase premiums after an incident occurs; under this program policyholders are not penalized with higher rates following claim submissions thus offering some financial stability post-disaster.
Is Flood Insurance Required for Your Home?
The requirement for flood insurance often depends on several factors, including the location of your home and the terms of your mortgage. If you live in an area designated as a high-risk flood zone by the National Flood Insurance Program (NFIP), it's likely that flood insurance is required. This can be confirmed through reviewing the glossary and policy details provided by NFIP or other entities that offer flood insurance products.

Property insurance typically covers damage from various types of incidents, but it usually doesn't include floods. Therefore, if you reside in a high-risk flood area, additional coverage may be necessary to protect against potential losses caused by flooding. The average annual cost of flood insurance varies depending on many factors such as property value, coverage limits chosen, and risk level of the region where your home is located.

Even if you don't live in an identified high-risk zone, consider whether you might need flood insurance anyway. Flooding can occur outside recognized areas due to heavy rainfalls or rapid snow melts causing rivers to overflow their banks unexpectedly. Moreover, even minor flooding can cause significant damage which would not be covered under regular homeowners' policies – this could result in hefty out-of-pocket costs for repairs or replacements without adequate protection from a separate policy specifically designed for floods. It's also worth noting that paying an additional insurance premium for comprehensive coverage may provide peace of mind knowing that financial security isn't compromised should a disaster strike.
How Does Flood Damage Impact Your Insurance Policies?
The impact of flood damage on your insurance policies is often determined by a variety of factors, including the type of property you own and its location. For instance, if your property is located in a federally designated flood zone, your annual cost of flood insurance may be higher due to the increased risk of flooding. Additionally, whether you have building and contents coverage can also influence how much financial protection you receive after a flooding event.

Policy terms are another crucial element that shapes the effect of flood damage on your insurance policies. Some home insurance policies do not cover flood damage as standard; hence homeowners must take out separate coverage through programs like the National Flood Insurance Program (NFIP). The NFIP offers specific coverage for properties situated within an nfip-designated flood zone. This program was established by U.S authorities to provide affordable protection against potential losses from flooding.

However, it's essential to note that even if your property isn't located in an identified high-risk area or nfip-designated flood zone, acquiring some form of flood insurance could still be beneficial. Flooding can occur anywhere and at any time due to various reasons such as heavy rainfalls or rapid snow melts. Therefore understanding these implications will help homeowners make informed decisions about their need for this specialized type of policy and ensure they are adequately covered should disaster strike.
Crucial Terms to Know in the NFIP Guidelines
The National Flood Insurance Program (NFIP) has a set of guidelines that can be complex but are essential for homeowners to understand. The NFIP defines the structure of your home as not just the physical building, but also includes aspects like plumbing and electrical systems, built-in appliances, and permanently installed carpeting. This definition is crucial in determining what will be covered by your flood insurance policy.

Understanding additional coverage options is another key aspect of NFIP guidelines. For instance, property coverage refers to protection for personal belongings such as clothing or furniture which may be damaged due to floodwater. Moreover, separate deductibles apply for building properties and contents within them; hence it's important to review these details carefully before finalizing an insurance plan. Also note that property location plays a significant role in determining both eligibility and premium rates – areas with higher risk of flooding typically require more expensive policies.

Lastly, there are some terms related specifically to how the program operates at a community level. Participating communities have agreed to implement certain measures aimed at reducing local flood risks; in return their residents become eligible for NFIP policies. One term you might come across here is CRS (Community Rating System), which provides discounts on premiums based on how well the community adheres to these measures – this could range from maintaining proper drainage systems to regulating the number of floors allowed in new constructions near bodies of water. A good insurance agent should help you find all this information out so you can make an informed decision about whether or not flood insurance makes sense for your situation.
The Role of Flood Insurance in Protecting Your Home
Flood insurance plays a critical role in safeguarding your home, particularly if it is located in high-risk areas for flooding. These are typically regions that are along the coast or prone to heavy or prolonged rain which often leads to flooding. Even homes situated in low risk zones may still require flood insurance due to changing weather patterns that can increase their vulnerability over time.

A standard homeowners policy usually does not cover damage caused by heavy or prolonged rainfall leading to floods. This is where flood insurance comes into play as it covers losses directly caused by flooding, providing an essential layer of protection that regular policies do not offer. Policies are offered through the National Flood Insurance Program (NFIP) and some private insurers, ensuring homeowners have options when seeking this type of coverage.

It's important for homeowners to understand their property's risk for flooding and choose appropriate coverage accordingly. Whether you live along the coast or inland, any area likely to experience flooding needs adequate protection against potential damages from water intrusion. The right flood insurance policy can help mitigate these risks and provide peace of mind knowing your home has financial protection against unforeseen disasters brought on by extreme weather conditions.
Understanding the Impact of Floods on Home Insurance
Floods can occur unexpectedly and cause significant damage to homes. This is where home insurance comes into play, but it's important to understand that not all policies cover flood-related damages. Traditional home insurance typically covers water damage caused by heavy rains or burst pipes within the house, but it doesn't generally account for flooding due to natural disasters like hurricanes or storm surges. This is why property owners in areas prone to these types of events often opt for additional flood insurance.

The National Flood Insurance Program (NFIP) offers coverage specifically designed for losses incurred from floods. Policies under NFIP consider two major factors when determining compensation: replacement cost value and market value. Replacement cost value refers to the amount needed to replace damaged items with new ones of similar kind and quality, without considering depreciation. On the other hand, market value considers depreciation and reflects how much a buyer would pay for your damaged item in its current condition before the loss occurred.

It's also worth noting that FEMA updated flood maps periodically which may affect whether a property falls into lower-risk or higher-risk zones for flooding. These changes can influence both eligibility requirements and premium rates for flood insurance policies. Therefore, homeowners are encouraged to stay informed about their local risk levels as well as any blocked storm drainage systems in their area that could potentially exacerbate flooding conditions during severe weather events.

Continuing on, it's important to understand the types of damages covered by flood insurance. These typically include physical damage to your home and its foundation, personal belongings within your property like furniture or appliances, and certain expenses incurred due to temporary displacement from your home due to flooding.

• Physical Damage: This includes any structural harm done to your house such as walls collapsing or roof damage caused by a flood. The cost of repairing these damages is usually factored into the payout you receive from your insurer.

• Personal Belongings: Items inside your home that are damaged or destroyed in a flood are also covered under most policies. This can range from electronics and appliances to clothing and jewelry. However, there may be limitations on high-value items so it's essential to review policy details carefully.

• Temporary Displacement Expenses: If you have been forced out of your home due to severe flooding conditions and need temporary accommodation elsewhere while repairs are being made, some policies will cover these additional living costs up until a specified limit.

Lastly, keep in mind that filing claims for flood damage can often be more complex than other types of insurance claims because they require proof of loss documentation which needs thorough preparation. It's advised that homeowners document their possessions meticulously before disaster strikes so they're prepared when making an insurance claim post-flood event.

• Proof-of-Loss Documentation: After a flood event occurs, policyholders must provide their insurer with evidence documenting the extent of their losses. This could include photographs depicting damage levels as well as receipts for damaged goods if available.

• Preparation is Key: Homeowners should consider creating an inventory list detailing all household items along with their estimated values long before any potential disasters occur. In addition, keeping a digital record backed up online can safeguard this information even if physical copies get lost or destroyed during floods.

In conclusion, understanding how floods impact home insurance is crucial for homeowners residing in areas prone to natural disasters such as hurricanes or storm surges. Being well-prepared and comprehensively insured can help mitigate the financial strain that comes with recovering from flood damage.
Dissecting the Language of Flood Insurance Policies
Understanding the language of flood insurance policies can be a complex task for many homeowners. The terms and conditions may seem confusing, but having an unbiased understanding is crucial to ensure adequate coverage. Homeowners may often find themselves unsure about what kind of damage is typically covered by their policy. It's important to note that not all property damage caused by water is considered equivalent under these policies.

For instance, flood-related damage resulting from overflowing rivers or storm drains are usually included in most flood insurance policies. However, this does not mean that every form of water-induced destruction will be covered by standard home insurance plans. Damage due to causes such as broken pipes within the house, or rainwater leaks through roofs might not fall under the purview of a typical flood insurance policy.

The extent of coverage also depends on several factors like your location and whether it falls into a newly designated high-risk zone according to FEMA's maps. In such cases, homeowners would need additional coverage beyond their standard policy provisions for complete protection against potential losses. Understanding these nuances can help homeowners make informed decisions regarding their flood insurance needs and avoid unpleasant surprises when filing claims after experiencing property damage due to floods.
FAQs
What are some key terms in flood insurance policies?
The article provides a comprehensive glossary of flood insurance terms to help readers better understand their policies. Some of these terms may include Deductible, Premium, Coverage Limit, and Risk Zone.
What is the difference between home insurance and flood insurance?
Home insurance typically covers damages to the structure of your home and personal belongings due to events like theft, fire, windstorms, while flood insurance specifically covers damages caused by flooding. They are often separate policies as standard home insurance may not cover flood damage.
Can you explain what the National Flood Insurance Program (NFIP) is?
The NFIP is a program established by the Federal government to provide flood insurance to property owners, renters and businesses, in communities that participate in the program. It aims to reduce the impact of flooding on private and public structures by offering affordable insurance.
Is flood insurance mandatory for all homeowners?
Not all homeowners are required to have flood insurance. However, it is typically mandatory for homes located in high-risk flood zones and for homes with a mortgage from a federally regulated or insured lender.
How does flood damage impact my insurance policies?
Flood damage can significantly affect your insurance policies. If you don't have specific flood insurance, the costs of flood damage may not be covered under standard homeowners' insurance. This could potentially lead to large out-of-pocket expenses for repairs.
What are the crucial terms to be aware of in the NFIP guidelines?
Some crucial terms in the NFIP guidelines include Special Flood Hazard Area, Base Flood Elevation, and Flood Insurance Rate Map. Understanding these terms can help you navigate the NFIP guidelines more effectively.
How does flood insurance protect my home?
Flood insurance covers the cost of damage to your home and belongings caused by flooding. This can include structural damage, replacement of furniture, and damage to electrical and plumbing systems.
How do floods affect home insurance?
While home insurance typically does not cover flood damage, the occurrence of a flood may potentially affect your future premiums and coverage availability. It is recommended to discuss this with your insurance provider.
What does dissecting the language of flood insurance policies mean?
Dissecting the language of flood insurance policies refers to understanding and breaking down the terms, conditions, and coverages within your flood insurance policy. By doing this, you can better understand what is and isn't covered, how to make a claim, and what your responsibilities are as a homeowner.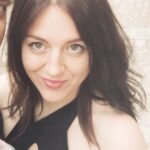 Aleksandra, a leading Insurance Risk Analyst with a wealth of experience, specializes in evaluating and managing potential insurance risks. Her expertise lies in crafting strategies that optimize coverage while minimizing vulnerabilities. Through this platform, Aleksandra provides readers with invaluable insights, helping them make well-informed insurance choices in a dynamic market landscape.