Understanding the Basics of Deposit Insurance
"Alright, kiddo! You need to understand the ABCs of deposit insurance? You've asked the right fellow! So, picture a wild west scenario. Suddenly, there is a rumor of a bank failure and folks shoot off like bats out of hell to yank their money from the bank, right? That is what we call a bank run! Thankfully, mighty institutions like the FDIC or the Federal Deposit Insurance Corporation (that's a mouthful) and the National Credit Union Administration step into the limelight like a knight in shining armor. They insure your deposits, be it in a savings or a joint account, or certificates of deposit and prevent your hard-earned money from going down the drain when the bank fails, or sinks like a lead balloon.Now let's pull on this thread a little more. Each of you fine account holders are wrapped in an insurance coverage cocoon. This cocoon, my friend, means that even in the event of a bank's cruise going south, the FDIC insurance steps in to protect single accounts, trust accounts, retirement accounts and such, up to an insurance limit. That's right! You ain't losing a dime under the limit. And just imagine, this coverage limit even applies when you hobnob in Silicon Valley Bank and Signature Bank or just about any FDIC-insured bank. However, don't put all your eggs in one basket, think about spreading them across different ownership categories. Remember, it's backed by the full faith and credit of Uncle Sam. So, rest easy knowing your bank deposit has FDIC coverage even if the sheriff, uh, I mean, the bank pulls up daisies! 
Now, let's take some examples:
– Savings Account in an insured bank: Ding ding ding! You've got FDIC deposit insurance coverage.
– Life Insurance Policies: Uh-oh, hit the brakes! They don't qualify for FDIC coverage.
– Account at one bank and branches of the same insured bank: Hold your horses! They're considered as one bank.
So, strap on your boots and remember, understanding FDIC isn't just a walk in the park, it's your ticket to a secure bank deposit!"
The Role and History of FDIC in Deposit Insurance
Well, folks, let's delve into the intrigue of the FDIC – the Federal Deposit Insurance Corporation. You see, back in the day during the Great Depression, loads of bank failures left depositors high and dry. Their hard-earned nickels and dimes went up in smoke. Ahem, excuse me for the theatrics! But make no bones about it, it was an ugly scene that led to the birth of the FDIC in 1933. The primary goal of this swanky establishment? To maintain public confidence and stability in the U.S. financial system. It does so by offering deposit insurance coverage for bank accounts, including ya know, the run-of-the-mill ones like checking and savings accounts, money market deposit accounts, specific deposit accounts and certificates of deposit.
Now hold your horses, let's break it down a bit! FDIC insurance covers up to $250,000 per account ownership category. The noteworthy categories being individual, joint, and certain retirement accounts. On the off-chance that a financial institution, insured by the FDIC, bites the dust, the FDIC steps in. "How?" you may ask. Well, don't fret, they've got it all covered. 
Firstly, they calculate insurance coverage per ownership category. Then, they pay the insurance amount by tapping into the deposit insurance fund, which is replenished by insurance premiums paid for by member banks. And let me tell you something, contrary to popular belief, an account is insured, not an individual. Yes, folks, it's the deposit account that's protected against the event of a bank's failure. So, if you decide to open an account at three different banks, your coverage triples! Now isn't that a jaw-dropper? But remember, the limit is 250 grand per deposit account, not per account ownership. Insurance plans vary, but generally, any funds you deposit with an institution covered by FDIC is covered. This includes checking and savings accounts, certificates of deposits (CDs), money market deposit accounts, etc. So yes, you can tightly close that worry box and chuck it straight out the window. FDIC's got your back!
FDIC Insurance Coverage: Which Deposits are Covered and to What Extent
Picture this, your hard-earned money, safe and sound in a bank, is insured by the FDIC (Federal Deposit Insurance Corp), a safety net, guaranteeing your deposits, be it checking accounts or certificates of deposit, up to the FDIC limits, get this, it's a whopping $250,000 per depositor, per FDIC-insured bank. Not only that, the FDIC, created in the wake of the Great Depression, protects depositors against the eerie event of a bank going belly-up, effectively ensuring the credit of the U.S. stands firm. So kicking back and letting the FDIC work its magic is like having good ol' Uncle Sam himself keeping your funds hunky-dory!
Now, you might wonder: "Just what makes up these insured deposits?" Well, here's where the FDIC shines! The agency breaks it down for Joe Average using their handy-dandy Electronic Deposit Insurance Estimator. With the push of a button, you'll see examples of FDIC items that are covered. These include:
– Checking Accounts
– Savings Accounts (including money market deposit accounts)
– Certificates of Deposit (CDs)
– Deposit Insurance Program applicables, like certain retirement accounts
The FDIC said and it's no tall tale, that insurance and credit guarantee corporation mechanisms such as this are what keep the gears of America's financial institutions turning smoothly. And talk about global thinking! Other nations, like our good friends up north at the Canada Deposit Insurance Corporation, have implemented similar systems to ensure deposit protection. But wait, you say your bank has done the unthinkable and flat-lined? No need for alarm, brother. That's when the FDIC would step in, you know, like Superman swooping in to save the day, only this time, it's from financial ruin! FDIC sells the fallen bank's assets, pays its debts, and any remaining funds go right back into the deposit insurance agency's coffers. So take heart, the FDIC guarantees your deposits are safe as houses. It's not just them, plenty of institutions are covered by FDIC insurance. So next time you hit up the bank, remember, your money's on lockdown with the best in town.
Understanding the FDIC Insurance Limits and Coverage Limit
Well, folks, put simply, FDIC insurance is your safety net when banking. Say you go ahead and stash your hard-earned 'dough' in an FDIC member bank and then lo and behold, the bank hits the skids. Well, no need to get your knickers in a twist, because that's just when the FDIC steps in to protect you. They're not playing second fiddle either, because FDIC insurance is backed by the full faith and credit of the good ol' USA, so there's no monkey business here. Just to stop any tall tales in their tracks, let me clarify one thing – FDIC was created back in the day to safeguard you, the customer, from any unexpected punches the banking world throws your way.  Mind you, Uncle Sam's deposit insurance agency doesn't just cover accounts and certificates of deposit willy-nilly. There are limits, my friend. Like everything in life, there's no free lunch here. Think about it like a blanket on a cold winter's night. It provides warmth (or in this case, insurance to depositors) up to a point, beyond which you're on your own. 
Here's what you should know about how this insurance works and its limits:
– The FDIC classifies accounts into several ownership categories, each coming with a $250,000 insurance limit.
– The FDIC also covers certain retirement accounts.
– Other accounts, like joint accounts, get an extra layer of protection.
– FDIC doesn't cover investment products, even if they're bought from an insured bank. 
Bottom line – FDIC protects the hardworking everyday Joe or Jane like you and me, offering us bank insurance and deposit insurance and credit guarantee as we navigate our way through this financial jungle. Keep in mind though, you're not going to be insured for every penny. But heck, it's certainly better than a kick in the teeth providing a nice safety net while we climb our financial ladders.
Navigating Ownership Categories in FDIC-Insured Deposits
Navigating the labyrinth of Ownership Categories in FDIC-Insured Deposits can be a daunting task – even tougher than cracking a safe! But hey, don't fret, as that's where we come in to lend a helping hand. In a nutshell, the FDIC – bless their cotton socks – does a stellar job in safeguarding your hard-earned moolah. They are not only your knight in shining armor, but also your trusty watchdog, lunging forward to guard your financial interests. To put that in perspective, deposit insurance is indeed provided aplenty to make your journey as smooth as a well-oiled machine! 
Now, let's talk about ownership categories. You might think you're stuck between a rock and a hard place, but fear not, it's easier than falling off a log once you get the hang of it. FDIC insures deposits under several different ownership categories including individual accounts, joint accounts, revocable trust accounts (aka living trust accounts), and irrevocable trust accounts, et cetera. Here's a fascinating nugget about the FDIC: it provides insurance for multiple categories separately, allowing one depositor to have more than $250,000 of insured deposits in the same bank. Phew! It's like havin' your cake and eatin' it too, ain't it? Moreover, the insurance limit applies not just per person, but per ownership category. So, in the grand scheme of things, FDIC-insured deposits are akin to a sturdy lifeboat in the choppy seas of financial unpredictability.
What Happens to Insured Deposits When a Bank Fails
Well, here's the skinny – when a bank takes a tumble, there's no need to hit the panic button if your deposits are insured. The deposit insurance is provided by the Federal Deposit Insurance Corporation (FDIC), and it's got your back! This nifty organization swoops in quicker than a cat on a hot tin roof to ensure that folks don't lose their hard-earned moola. It's a slick system, it works like clockwork!But wait, there's more! Ideally, another bank gobbles up the failing one before you can say "Jack Robbins," making the whole shindig as seamless as can be for the worried depositor. But if the wind blows the other way, the FDIC plops in to pay back insured deposits, with checks usually mailed within a few days.
These might include:
– Checking accounts
– Savings accounts
– Money market deposit accounts
– And even Certificates of Deposit By Jove, isn't that a comforting thought? That no matter how the cookie crumbles with banks, the FDIC makes sure your nest egg is safe and sound.
Conclusion
In conclusion, deposit insurance is a critical financial instrument provided to ensure the safety of depositors' funds. This service is typically offered by a government body, keen on promoting economic stability and public confidence in the financial system. When a banking institution fails, deposit insurance comes in play, offering coverage to customers so that their savings, checking, and other deposit types are secured. The provision of deposit insurance mitigates fear of potential loss of deposits, creating a safety net for consumers. This assurance encourages customers to keep their money within the banking system, subsequently contributing to the liquidity and overall well-being of the economy. However, it's necessary to acknowledge that while deposit insurance provides significant benefits, it does not entirely eliminate the risk associated with deposits. Ultimately, the goal of deposit insurance is not to prevent bank failures but rather to manage them in a way that is least disruptive to the broader financial ecosystem. Therefore, it emphasizes the importance of depositors being diligent in understanding the terms of their deposit insurance, ensuring it meets their individual needs. After all, deposit insurance serves as an essential tool safeguarding individual wealth while promoting financial stability.
FAQ's:
Q1. What is deposit insurance?
A1. Deposit insurance is a type of insurance provided by the government to protect your deposits in the event of a bank failure.
Q2. Who provides deposit insurance?
A2. Deposit insurance is provided by the government.
Q3. What types of deposits are covered by deposit insurance?
A3. Deposit insurance typically covers deposits in banks, credit unions, and other financial institutions.
Q4. How much of my deposit is covered by deposit insurance?
A4. Deposit insurance typically covers up to $250,000 per depositor, per insured bank.
Q5. Is there a limit to the amount of deposit insurance coverage?
A5. Yes, deposit insurance typically covers up to $250,000 per depositor, per insured bank.
Q6. Is deposit insurance available in all countries?
A6. No, deposit insurance is not available in all countries. It is typically only available in countries with a developed banking system.
Q7. What happens if my deposit is not covered by deposit insurance?
A7. If your deposit is not covered by deposit insurance, you may not be able to recover your funds in the event of a bank failure.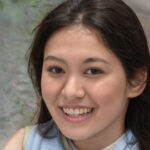 Khubon has been guiding clients through the complexities of various insurance policies. With his vast knowledge and hands-on experience, Khubon is dedicated to helping individuals and businesses make informed insurance decisions. Through this site, she shares valuable insights and expertise to demystify the world of insurance for readers.